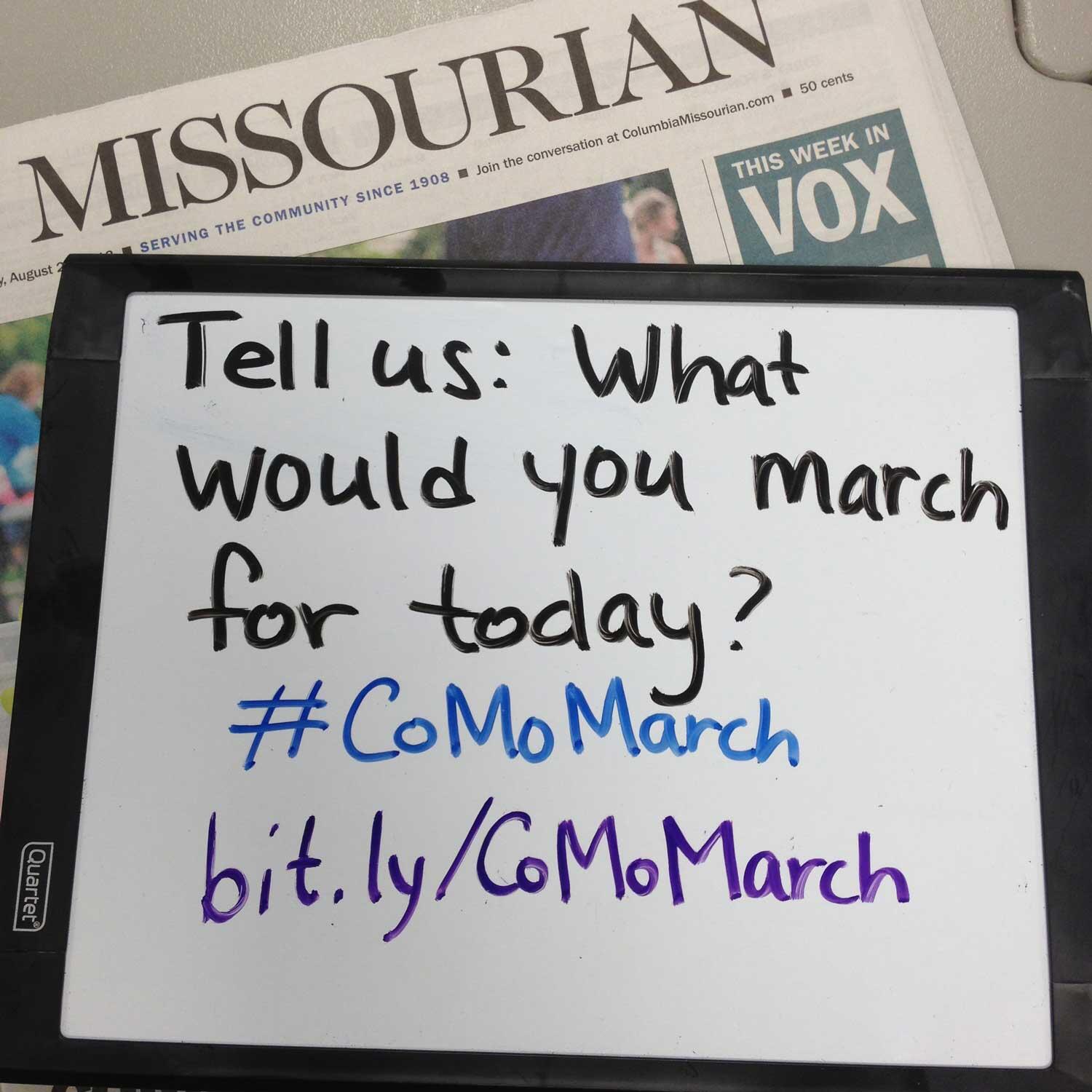 Wednesday will mark the 50th anniversary of the March on Washington and Martin Luther King Jr.'s "I Have a Dream" speech.
King's ideas and leadership not only influenced our laws and culture but also ushered in an era in which more voices can be heard in the public space.
In the past 50 years, people around the world have marched for topics as diverse as animal rights, energy dependence, marriage equality, abortion, education and gun rights. Where do you fit in here? We want to hear from you.
Tell us: What would you march for today?
Your answer can take the form of a short or longer written response, a photo of yourself holding your response written on a piece of paper, or a photo or a video showing what you would march for.
Submit your answer in any of these ways:
We'll compile some of the responses and publish them next week to honor the 50th anniversary.
Supervising editor is Joy Mayer.