VANDALIA — In the visitors room of the Women's Eastern Reception, Diagnostic & Correctional Center in Vandalia, nine women stand dressed in bright blue caps and gowns.
The group is the first to graduate from ASPIRE MO, a program designed to teach inmates the skills they need to become entrepreneurs and start a business after they are released.
In 20 weeks, they've learned to navigate market projections, advertising and feasibility studies, and at the end of the course, developed a comprehensive business plan.
Kellie Ann Coats, executive director of the Missouri Women's Council, said the idea emerged during a meeting with Anne Precythe, director of the Missouri Department of Corrections. Precythe told her that Missouri has the fastest-growing female prison population in the country.
"That really struck me," Coats said. "I was like 'Wow, what is going on, and what are we doing to help them?'"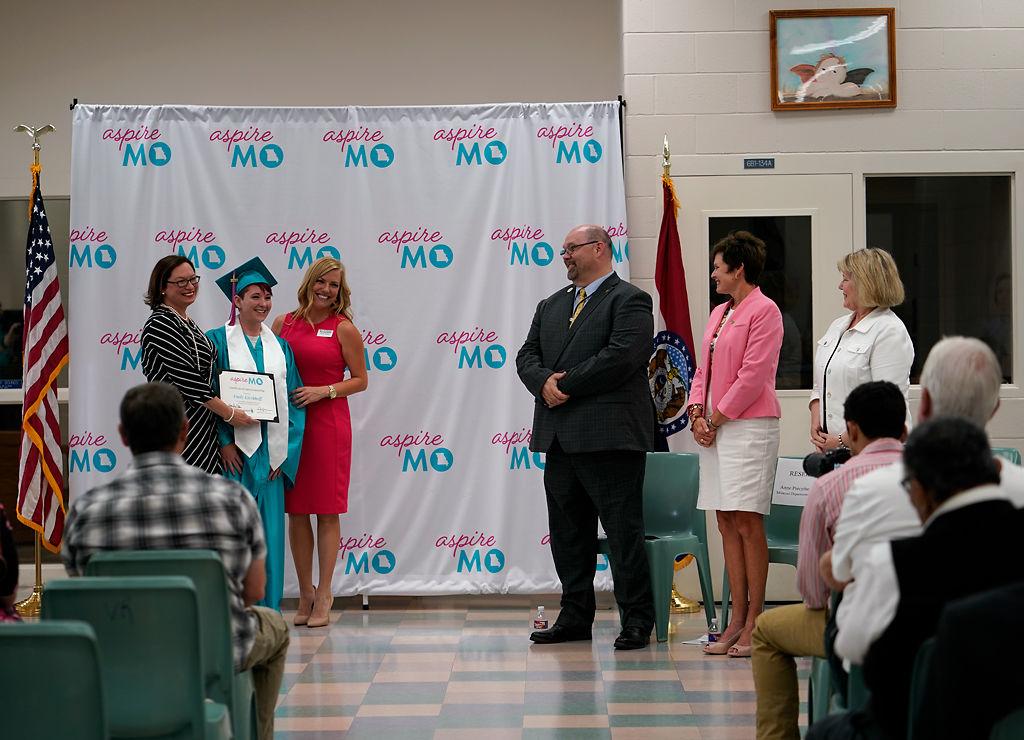 Coats adapted part of the Missouri Women's Business Center's LaunchU program, designed to create business plans for aspiring entrepreneurs, into the curriculum. The program also involves a strength-finder test and lessons from business owners. Coats also received help from private donors, the federal government and state agencies.
ASPIRE MO is the first in-prison program in Missouri that aims to teach entrepreneurial skills to inmates, address employment issues and reduce recidivism rates for female offenders, Coats said.
The Missouri recidivism rate for all prisoners is about 44%, according to a 2016 Missouri Department of Corrections report. Former prisoners often have trouble getting necessities like a job and livable wage.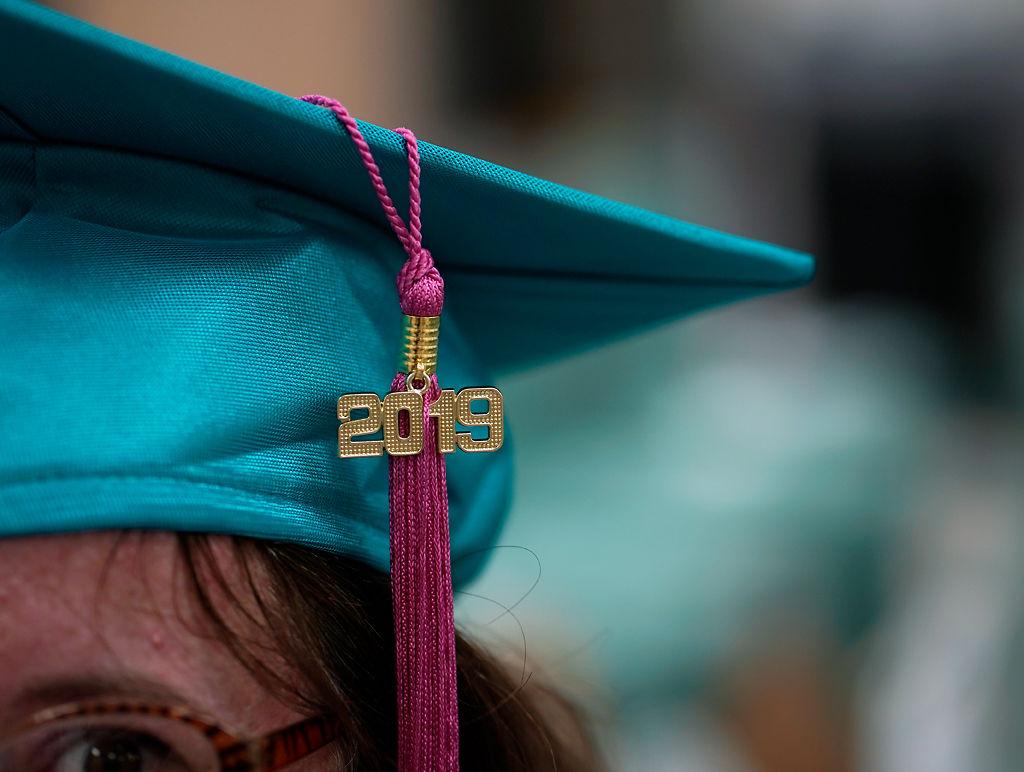 About half of former prisoners don't have any earnings within a year of their release; those who do often tend to work less than a full-time job for minimum wage, according to a Brookings Institution study.
The ASPIRE program gives them additional skills to use after they are released.
"So we wanted to do something a little bit different than just typical job training per se because we needed them to have another tool in their toolbox when they re-enter into our community," Coats said. "And that is potentially being their own boss."
While ASPIRE is the only program in a prison to teach entrepreneurial skills, nonprofits like Kansas City-based Determination, Inc. also aim to guide former inmates through entrepreneurship after their release.
Other states in the country also follow this trend. In Texas, for example, there's the Prison Entrepreneurship Program. It seems that program has produced positive results. According to an impact analysis of the program, 57% of PEP businesses formed during 2004-2018 remained open.
Christine McDonald, an advocate for incarcerated women and speaker at the graduation, believes programs like this have the potential to reduce recidivism and make a positive change.
"I mean, we want these women to leave and stay out but be equipped to leave and stay out," McDonald said. "And this gives them an opportunity to move beyond the barriers society bestows upon incarcerated persons."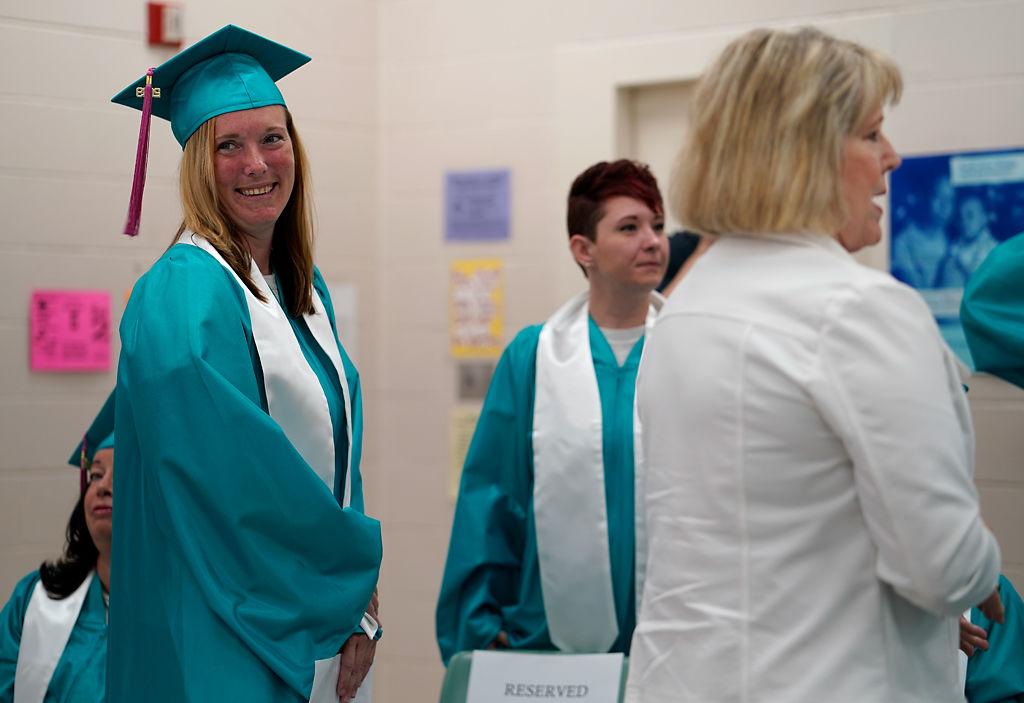 At the ASPIRE ceremony, graduates gave speeches about their proposed businesses. They ranged from fitness operations to dog training and retail outlets.
Graduate Lauren Avery said she wants to go into personal fitness in Wildwood with a company called Zero2Fit. She said it's taken 30 years for her to realize her passion for fitness. Taking the class made her consider all the elements of starting a business.
"There's so much that goes into it that you don't even realize. The financial part, the getting started, getting your small business license," Avery said. "Just things you forget about, you think 'Oh, I'm going to open a business on this time on this year,' but there's so much more that goes into that."
Janiece Moore, another graduate who has been incarcerated just over 21 years, says there's never been a program like this. Moore said she wants to start a physical training business for the mobility-impaired.
Coats said ASPIRE MO will have two sessions each year. For now, the program will stay in Vandalia. But she said eventually, the program could expand to men's and women's prisons across the state.
"This program has been incredibly impactful not only for the women who completed the program, but for us, the people who are responsible for the care and safety of the population," Precythe said. "It's a reminder of their potential and their abilities when they leave this place."