Two dogs chained and abandoned in a Rocheport trailer park for the last four months might be running out of time.
The dogs, Able and Blackie, have been cared for by a patchwork of volunteers since their owners got behind on their rent and left last spring.
Kenneth Boggs, owner of the EZ Land Inc. trailer park, is losing patience.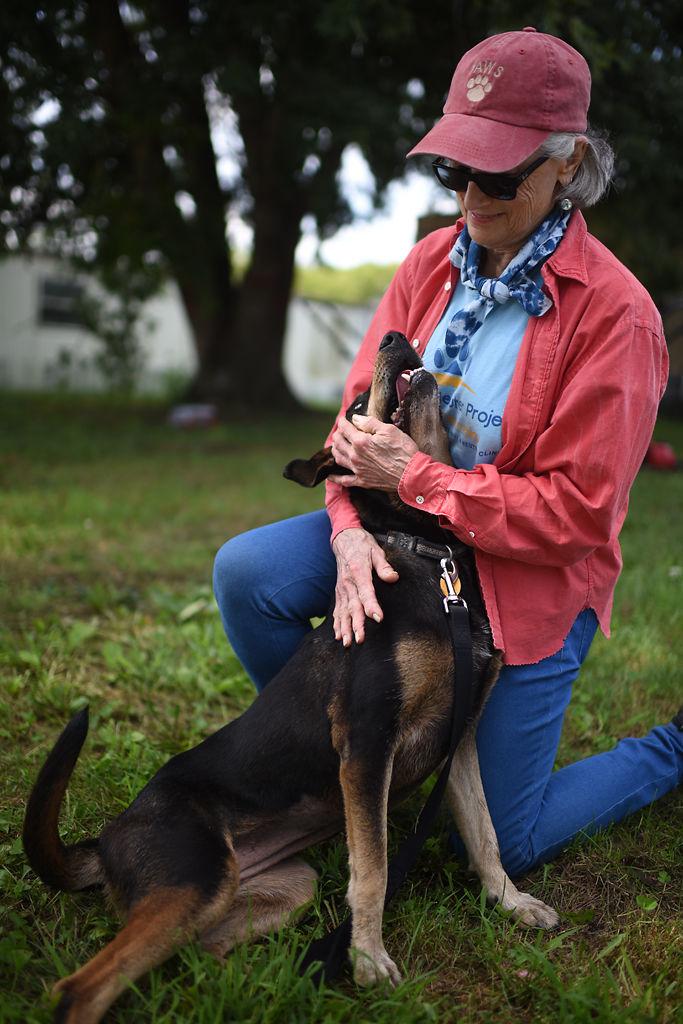 "If they stay any longer, I'm gonna go and have to get them euthanized," Boggs said Friday.
Nancy Shepherd, co-chairman of PAWS, a rescue organization based in Fayette, said the group has been looking for homes for the dogs but have few options left.
With just five volunteers, PAWS has been checking on the dogs but hasn't been able to find foster homes for them. Barbara Doyle, the manager of the trailer park on County Road 433, said she tries to check on Able and Blackie when she can.
Rocheport has no animal shelter, and the shelter in Fayette can only keep dogs for five business days.
The situation reflects not only the scarce resources for abandoned animals in rural Missouri but the pressure on larger, overpopulated shelters as well.
"We have nothing," Shepherd said.
The dogs are chained to stakes behind the empty trailer with few places to escape the summer heat. A dog house on the property can hold just one animal.
One of the dogs is also prone to escaping the chain, which could prove fatal in a trailer park.
"There's plenty of people out here that would just shoot her," Boggs said.
Able is an older male dog, and Blackie is an energetic young female dog. Both dogs have been spayed or neutered.
Neighbors have been feeding them with food supplied by PAWS, which is also working to provide veterinary care.
Shepherd said PAWS has been in contact with the Howard County Sheriff's Office but was told the authorities couldn't do anything.
"I would go to the state," said veterinary behaviorist Colleen Koch. "Animals and children and elders fall through the cracks."
Animals abandoned in rural areas are often left in limbo, and even government agencies are often too strapped to help.
"There are not enough places for animals to go and for people to investigate these matters satisfactorily," Koch said. "Counties are overburdened."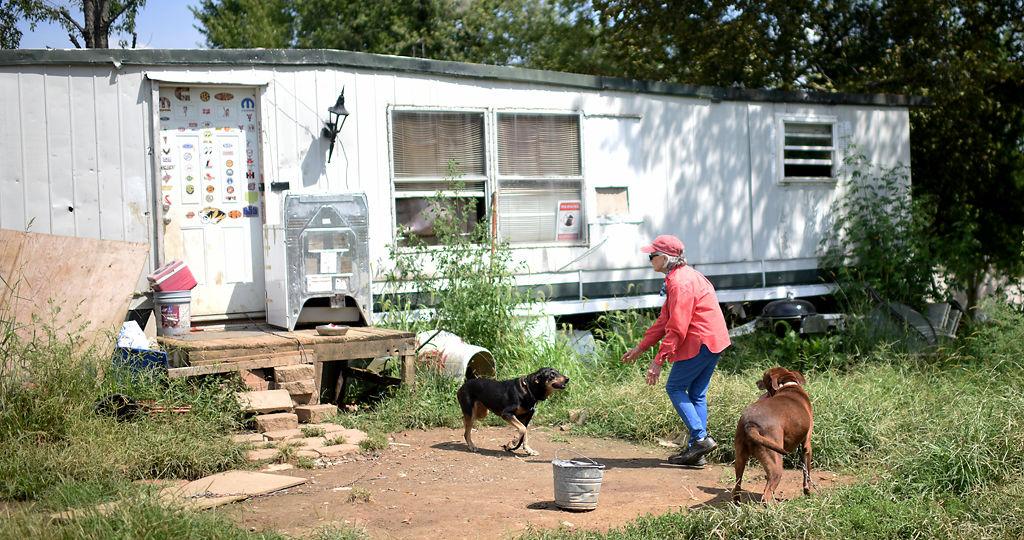 The shelter in Fayette tries to find foster homes for strays, but it's a small operation. Robin Tritelett, who works for the city of Fayette, said the shelter hasn't had to euthanize an animal in the last three to four years.
If the shelter can't find a dog's owner, it relies on organizations like PAWS and other community volunteers to step in.
"I would say that about 60 percent (of dogs) have owners in town, and 40 percent have been abandoned," Tritelett said.
No one expects Able and Blackie's owners to return. Under Missouri law, owners who knowingly fail to provide adequate care are committing a class A misdemeanor, but absent owners are difficult to prosecute.
Taking animals to a larger shelter isn't always an option, either. The Central Missouri Humane Society in Columbia is often at or near maximum capacity. Just last week, the Humane Society took in almost 50 cats and several other animals from a home and announced that it can no longer take cats.
Shepherd said PAWS has already taken care of 156 animals this year. The organization has spent about $3,180 in 2019 paying vet bills for fosters, and they work with the Spay Neuter Project in Columbia to provide low cost spay and neuter surgeries.
PAWS paid for Blackie's rabies, distemper and parvo vaccinations, and Shepherd said PAWS will pay for Able's shots, as well.
He was an inside dog before his owners put him out on the chain, Doyle said.
"I don't want him to die like this," she said. "His last days shouldn't have to be like this."