At the start of the summer, I took over the role of director of community outreach for the Missourian. I am new to the role but not new to the Missourian. I'm an alum of the Missouri School of Journalism, and I returned to work at the Missourian seven years ago.
I've primarily worked behind the scenes at the Missourian — managing the website, meeting print deadlines and editing stories. But it's exciting for me to transition into this role where I have the opportunity to spend more time listening to you — our readers and our community.
One of the things I looked forward to the most was meeting this year's Readers Board. Each year, the Readers Board has served the Missourian by bringing a fresh perspective on our work and also share their ideas as members of the community we as a newspaper aim to serve.
The 2018-19 Readers Board gathered for the first time this month, and they've already given input that improved stories published this week.
We'd like to introduce this group to you. We have some returning members and some new faces on this year's board.
Elizabeth Stephens is the Missourian's director of community outreach.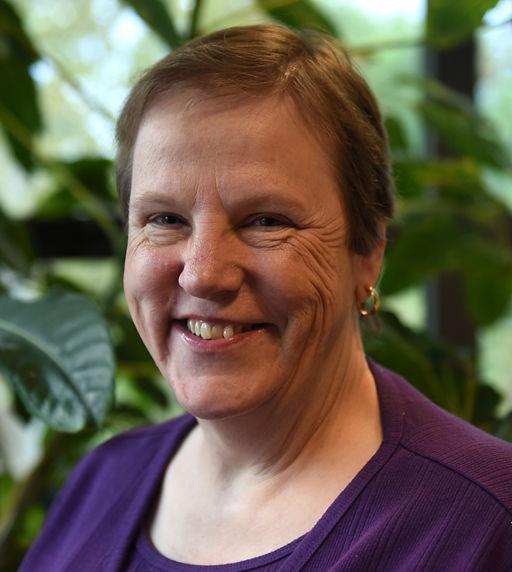 Melissa Applegate works at Central Bank of Boone County in customer service. She also currently volunteers at the State Historical Society of Missouri in transcribing WWII letters, serves on the College of Human Environmental Sciences Alumni Board and is writing the history of Jack's Gourmet. A pivotal moment in her life was the death of her husband, Ken. She leads her life with the ideology that "tomorrow is NEVER promised."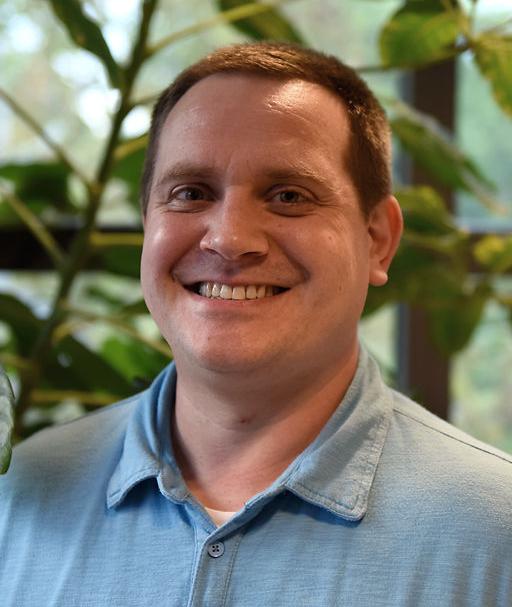 Joe Askins
Joe Askins is the head of instructional services for the University of Missouri Libraries. A 2003 graduate of the Missouri School of Journalism, Joe worked the crime beat for the Missourian and designed pages for Vox; he later covered local government and the arts for The Morning News of Northwest Arkansas and served as managing editor of New Homes Magazine in Chicago. He earned his master's degree in library and information science from the University of Illinois in 2012 and worked in academic libraries in Arkansas and South Carolina prior to returning to MU in 2017. He lives in Columbia with his wife, Jennifer, his two children, Andrew and Violet, and two corgis, Einstein and Darwin.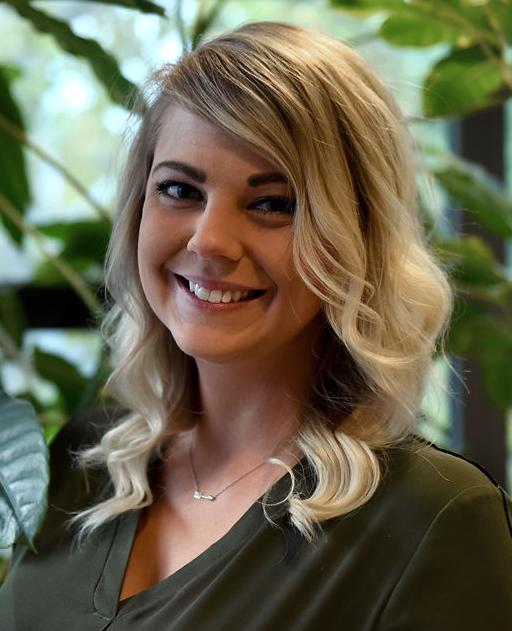 Danielle Burrow
Danielle Burrow was born in Joplin, Missouri, in 1988, where she lived until 1997 when her family moved back to her parents' hometown of Lowry City, Missouri. She graduated cum laude in 2011 from MU with a Bachelor of Journalism, a minor in fine arts and an Honors College certificate. She was also inducted into Kappa Tau Alpha, which recognizes the top 10 percent of journalism graduates. Upon graduating Danielle was offered a full-time marketing position with SuretyBonds.com, a Columbia-based start-up for which she interned as a writer for two years as the founder's second-ever hire. Since then she's worked her way up to chief operations officer as the company grew to 30 full-time and 15 part-time employees. Danielle has called COMO home for 11 years now and considers herself to have officially planted roots here with her wonderful husband, a mortgage and a community of loved ones. In her free time she enjoys painting, photographing, and hiking in the area. She also strives to read numerous articles from various sources and engage in quality debates daily.
Steven Chaffin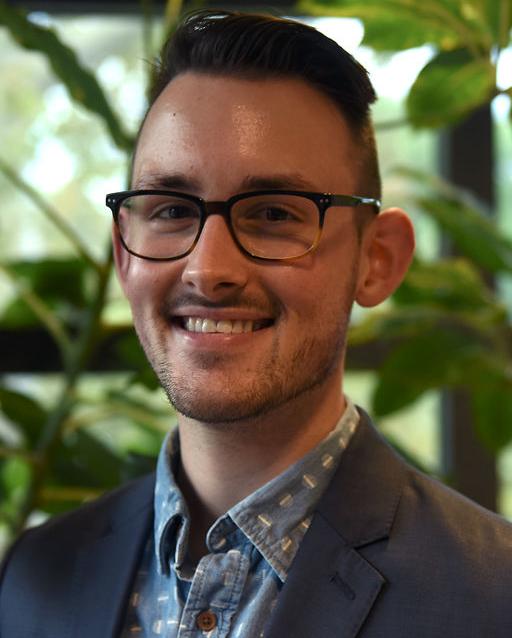 Steven Chaffin is a graduate student at MU, earning his master's degree in public affairs with an emphasis in public policy. He received his bachelor's degree in political science from MU and believes good journalism plays a central role in good governance. He currently works with the UM System and the Missouri Department of Higher Education, and volunteers on the Columbia Substance Abuse Advisory Commission. Steven previously served as executive director of the Associated Students of the University of Missouri (ASUM), a statewide student lobbying group.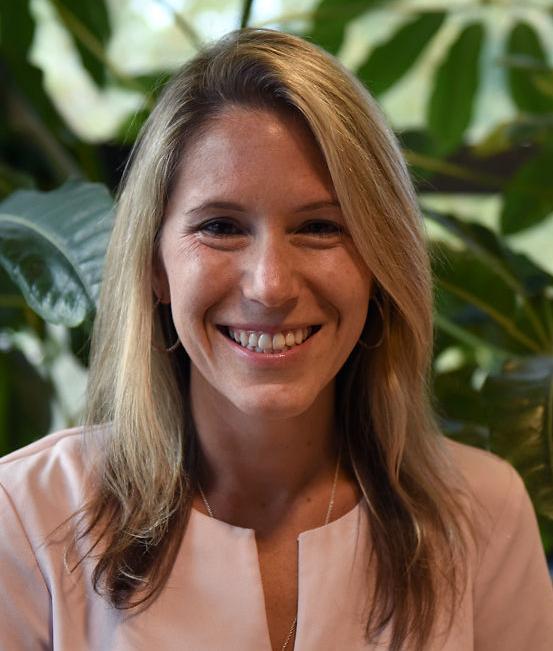 Kathryn Fishman-Weaver
Kathryn Fishman-Weaver is an educator, author and researcher. She serves as the director of academic affairs and engagement for Mizzou K-12, a global school with close to 7,000 middle and high school students from over 100 countries. Kathryn's first book, "Wholehearted Teaching of Gifted Young Women: Cultivating Courage, Connection, and Self-Care in Schools" is due for release December 2018. As a Columbia local, she enjoys adventuring with her husband and two children.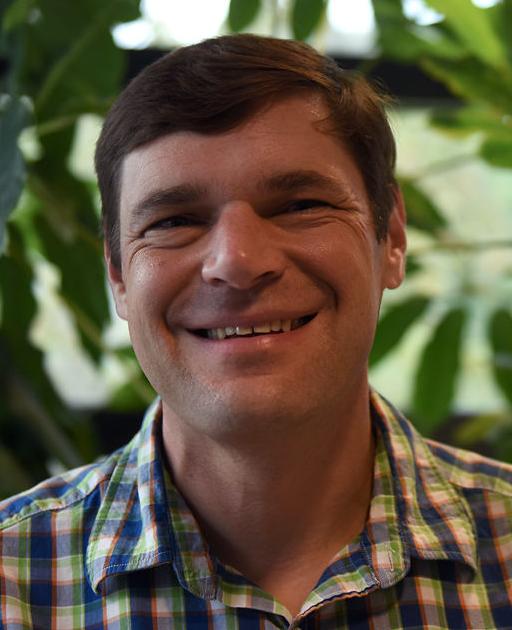 Steve C. Friedman
Steve C. Friedman has worked as writer and editor for nearly three decades. He has been an editor and senior editor with the MU Department of Orthopaedic Surgery for 12 years working on research grants, peer-reviewed manuscripts and presentations. Prior to joining the university, he worked for daily Missouri newspapers in Columbia (Columbia Daily Tribune), Jefferson City (News Tribune Co.), Mexico (The Mexico Leger), and Dexter (The Daily Statesman) covering everything from business, local government, sports, crime and courts, and feature/entertainment news. He has lived in Columbia since 1999. His wife of nearly 18 years, Marianne Friedman, is a Columbia native and they have two children, Kate, 14, and Will, 11.
Karen Hayes
Karen Hayes is an academic adviser in the MU School of Health Professions by day and a freedom fighter by night. Teaching and engaging learners is her mission. She lives by her mother's words, "Nothing beats a failure but a try." She has a bachelor's degree in women's studies and library science from MU. Additionally, she has graduate coursework from the University of Maryland, Baltimore County (UMBC) in teaching. Her only child graduated from MU in December 2017 and is now a doctoral candidate in art and art history at the University of Rochester. She have lived in three "M" letter states — Michigan, Maryland, and Missouri — and two West African countries, the Ivory Coast and Niger.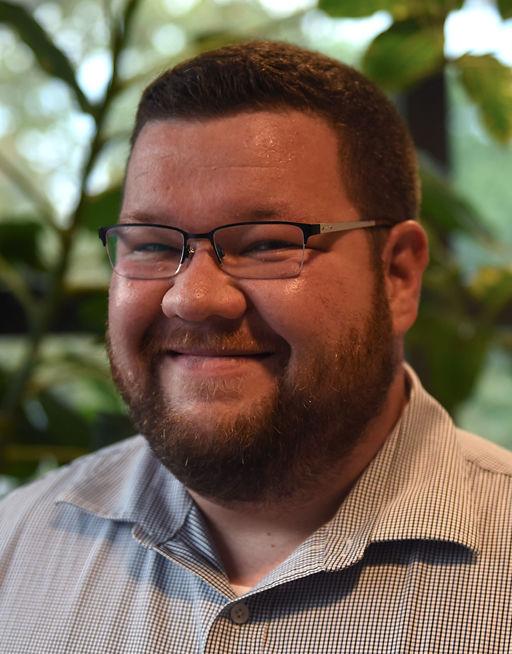 Tom Hurley
Tom Hurley grew up in Columbia, where he graduated from Hickman High School. He has worked in emergency services for his entire career, including as park ranger at Carlsbad Caverns, a volunteer firefighter with the Boone County Fire Protection District and as an EMT with University Hospital. He attended George Mason University, where he completed his Bachelor of Science in public administration. Upon completion of his degree program, he was named to the position of emergency management coordinator in Eau Claire County, Wisconsin. In 2016, he accepted a position with Boone County as the deputy director of emergency management. Serving the community that raised him is a lifelong professional goal for him. Outside of work, Tom enjoys cooking, hiking in the woods with this dog Governor and spending time with family and friends.
Ji-Sung Lee
Ji-Sung Lee, born and raised in Columbia, is a senior at Rock Bridge High School. She is a co-editor-in-chief for the school newspaper and a member of the cross-country and track teams. She also participates in the National Honor Society, the French Honor Society, Rock Bridge Reaches Out and the Fellowship of Christian Athletes.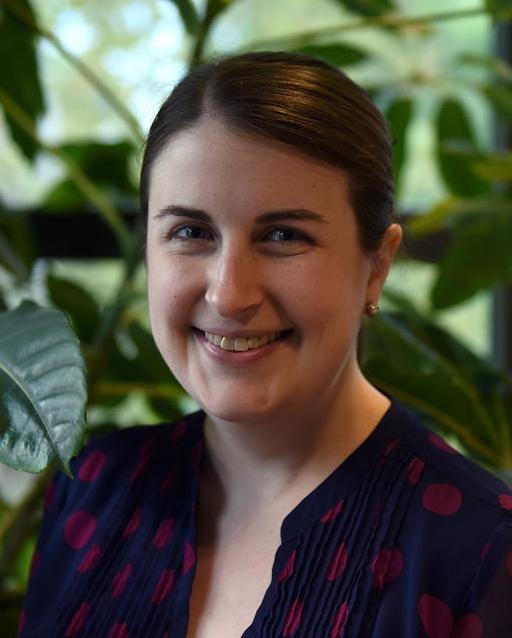 Alison Rutledge
Alison Rutledge is an assistant professor of English at Columbia College. Born and raised in Texas, she earned a bachelor's degree in English from Baylor University and a master's degree in English from the University of Virginia before moving to Columbia in 2009 to pursue a doctorate in English at MU. She teaches courses in writing, world literature and British literature, and focuses her research on nineteenth- and twentieth-century British fiction and travel writing. An avid consumer of news media herself, she enjoys helping students develop skills to locate, evaluate and synthesize print and digital sources of information so they can become critical readers and writers in the digital world. Outside of work she enjoys cooking, gardening, yoga, travel and tabletop gaming.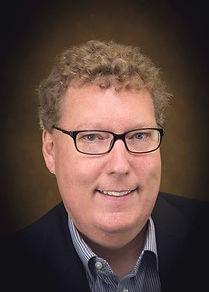 Brian Sakjo
Brian Sajko is the Vice President for Enrollment Management at Stephens College. A native to Gary, Indiana, he holds multiple degrees in the area of theatre arts and is the first in his family to attend college. He was also a U.S. Senior Fulbright Scholar at National Sun Yat-sen University in Taiwan in 2003. He has served as a tenured, full professor of theatre arts and drama, and as chair of the fine and performing arts division at Eureka College over the course of his career as part of 30 years of enrollment management and higher education administration.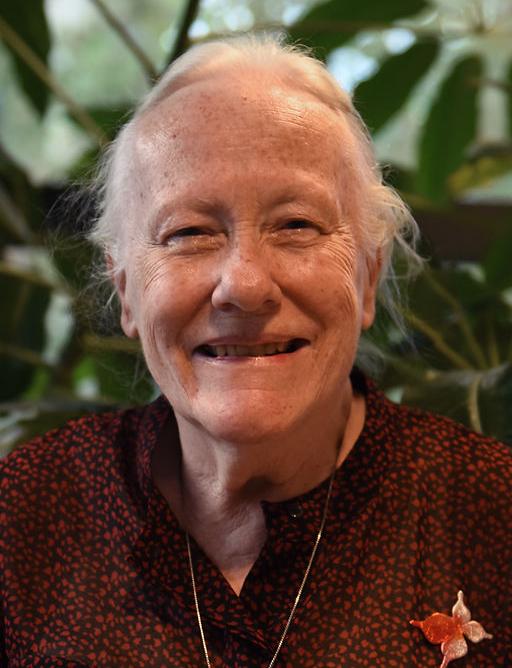 Jean Sax
Jean Sax has lived in Columbia since 1976 and has served as a registered nurse in several capacities. She has also worked as a death investigator, legal nurse consultant and owner of a child birthing center, among other adventures. She has been a tree keeper, weather spotter, member of the Board of Health, member of the Environment and Energy Commission and member of the League of Women Voters. She is a mentor for the MU Department of Health Management and Informatics. She has a studio at Orr Street Studios where she paints with oils on canvas. She measures rain every day for the Community Collaborative Rain, Hail and Snow Network. She keeps poultry and gardens. She has two sons and lives with her life partner of 38 years. She has served on the Missourian's Readers Board for several years.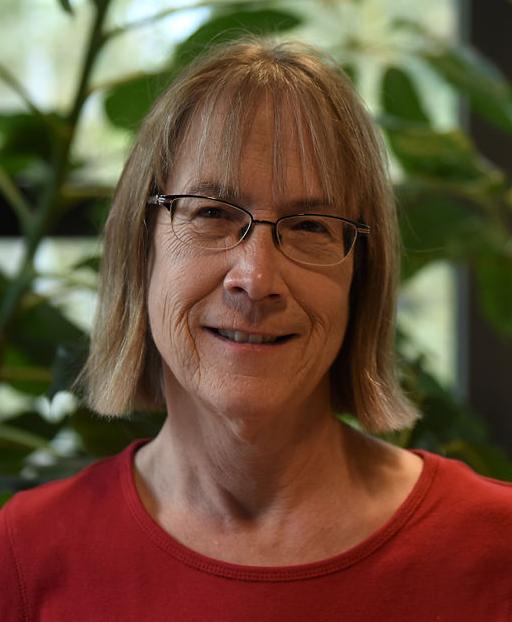 Lois Shelton
Lois Shelton is a graduate of Yale University with a doctorate in both religious studies and art history. Lois gave academics a fair try and found it unfulfilling. She has instead lived out her lifelong commitment to the welfare of seniors and addressing poverty through her decade of service leading the Boone County Council on Aging and her hours of volunteering. Most of all, Lois is an avid reader who passionately believes in the necessity of an informed citizenry in addressing contemporary challenges.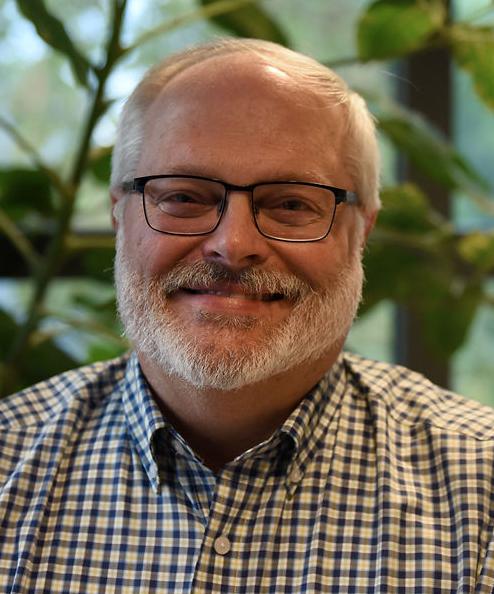 Don Waterman
Don Waterman is a Missourian from the start. He was born in Kirksville, Missouri, and grew up on a dairy farm in northeastern Missouri. After high school, he joined the Navy for what became a 24 year career. After retiring from the Navy in 2001, Don returned to Missouri and began working at the MU: first as office support staff, and then as a technical trainer for over six years. Don left the university in 2010 to pursue his educational goals in the Chicago area. After completing his master's degree, Don returned to Columbia and began work at Bass Pro Shops. Don currently works for Battenfeld Technologies, a division of American Outdoor Brands. In 2016, Don ran an unsuccessful campaign for the 46th District of the Missouri House of Representatives. His primary issue during the campaign was improving access to mental health care. Don is married and his wife is a teacher with the Columbia Public School District.