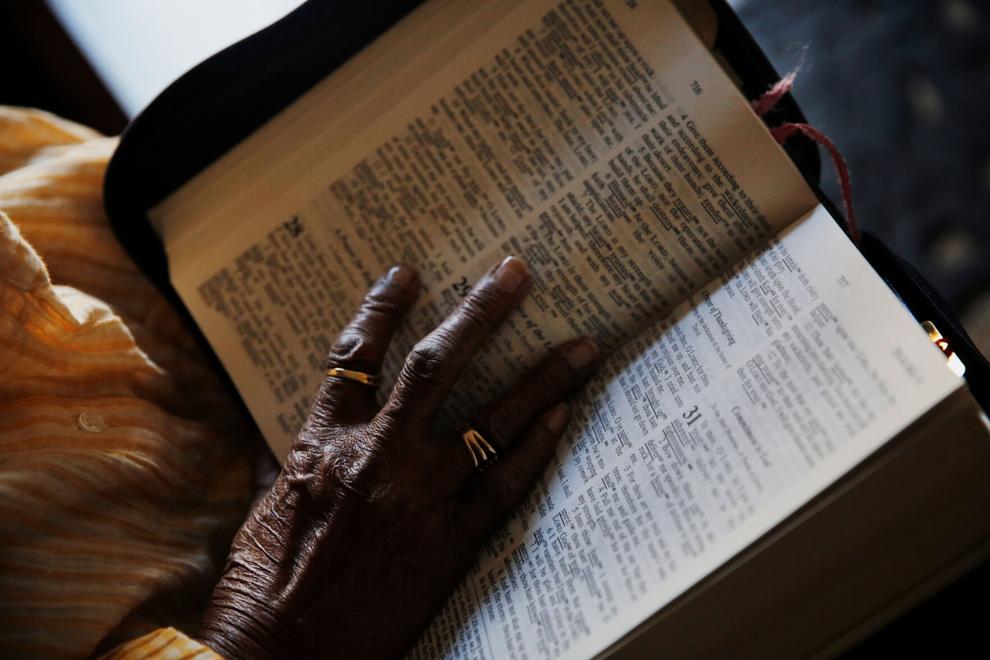 This article is the second of a two-part look at elderly isolation, with a focus on what people are doing to alleviate it. The first focused on the problem.
Older people who maintain social connections have a 50% greater likelihood of survival. It's that simple.
But it isn't easy to do that during a pandemic that has disproportionately claimed the lives of people older than 50, complicating a problem that existed pre-COVID-19.
"It's about trying to find that balance between emotional wellness and safety," said Eric Minturn, administrator at TigerPlace Independent Living. "That kind of sums up our whole year."
Arguably, it's even harder on seniors who live alone. As the pandemic has worn on, Delois Yocum, whose only company is her puppy, feels worn out. At 68, she said she has never experienced anything like this pandemic, and it's been a steep learning curve.
"It didn't start out too awfully bad, but now it's been going on so long. You're home, and there's nobody there to talk to or anything," she said.
"You're just looking at TV and sitting around, eating and sleeping. I find it takes a strain on you after a while."
Yocum used to meet friends for lunch and church, but with flu season approaching, her doctor has advised her to stay inside. She tries to keep her mind off loneliness when it creeps in. She works on a puzzle spread out on the dining room table and plays solitaire and rummy.
"I done worn my cards out," Yocum joked. "I got to get on Amazon and order me some more cards."
Gloria Coats, 94, is used to being by herself. She grew up an only child and has never liked being in a crowd. Her faith is one of the things that keeps her going. While church visits don't look the way they used to, she's been reading her Bible more often.
"I give it all to Jesus and try my best to follow the rules, wear my mask and everything," Coats said.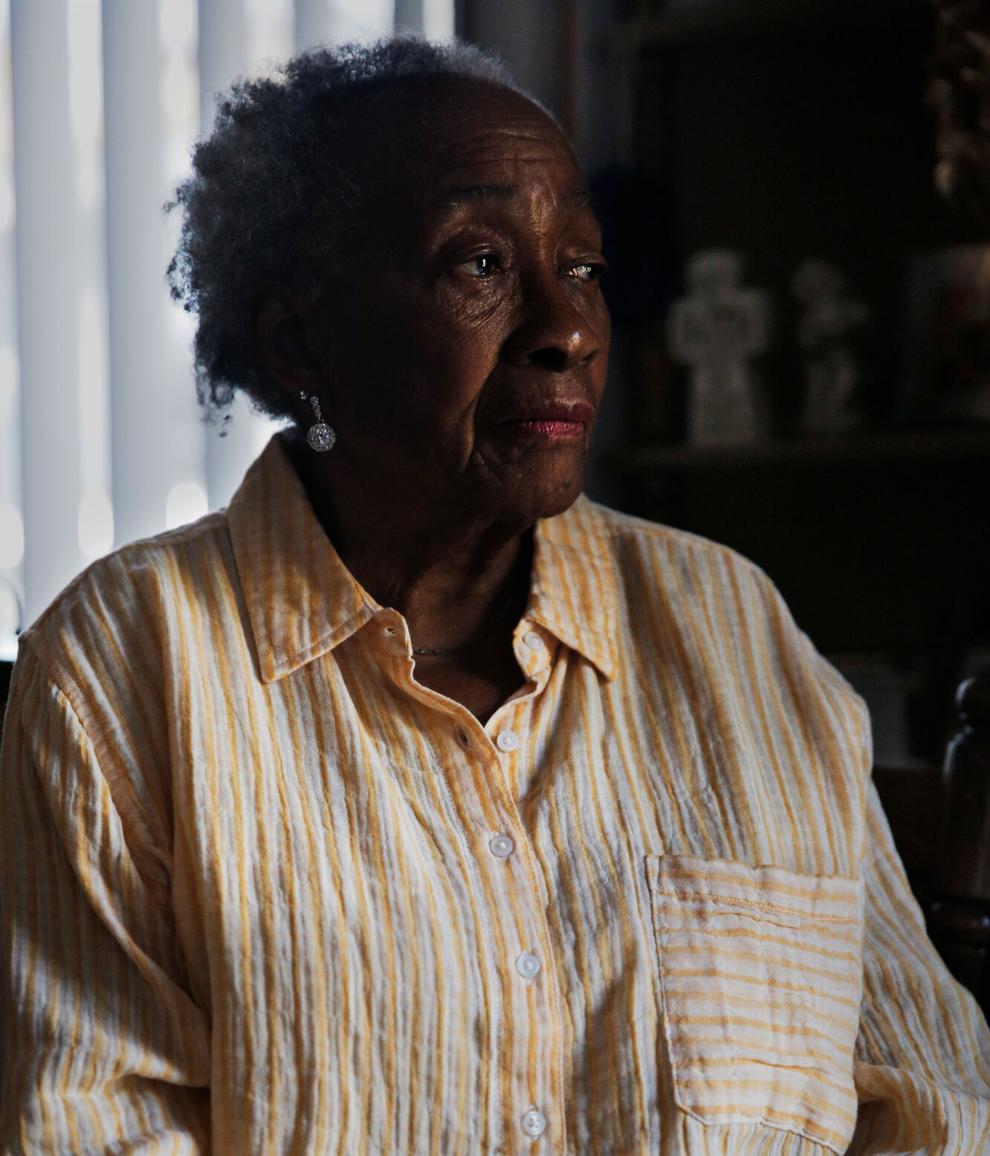 Coping methods
Technology has become a virtual lifeline for some seniors who use FaceTime or Zoom or even good-old Skype to talk to grandchildren, children and friends.
But some older people aren't comfortable using platforms like Zoom to connect. Libby Youse is a long-term care leadership coach with the Quality Improvement Program for Missouri. She commends activity directors and staff for going above and beyond to help residents maintain contact with their families.
"Ninety-year-olds that have never had contact with computers now are getting pretty good at it," Youse said.
Still, it's no substitute for in-person connection. "You still miss that touch," she said. "Everybody likes a hug once in a while."
Of course, not all older adults can lean on technology. Not every senior owns a computer with a camera, and even those with access to the technology may not benefit from its use. Seniors with visual deficits or hearing impairments may not understand the voice coming through a speaker or a face on a screen.
Brian Foster, a former MU provost, 81, has macular degeneration that gives him trouble reading, so he uses the time in isolation as a way to engage his other senses. More time alone at home has allowed him to connect with his love of the fine arts. He spends a lot of time listening to classical and opera CDs or taking in his Native American ceramics collection.
Dr. Colleen Galambos, gerontology expert and committee member for the Academy's report, recommends an old-school method to stay in touch — snail mail. A letter-writing campaign or card exchange can be the first point of contact, and that turns into a phone call or a visit.
"That's a way the older adult can tangibly look at something," Galambos said. "It could be read to them, they can see the pictures and feel a connection that way. This type of connection is particularly important for older adults who have memory loss."
TigerPlace has instituted a pen pal program with the Student Nurses' Association at MU. Galambos recommends local public schools start similar projects to create some inter-generational connections.
If teachers are looking to make a creative writing assignment for their students, they can have students start letter exchanges with older adults in nursing homes.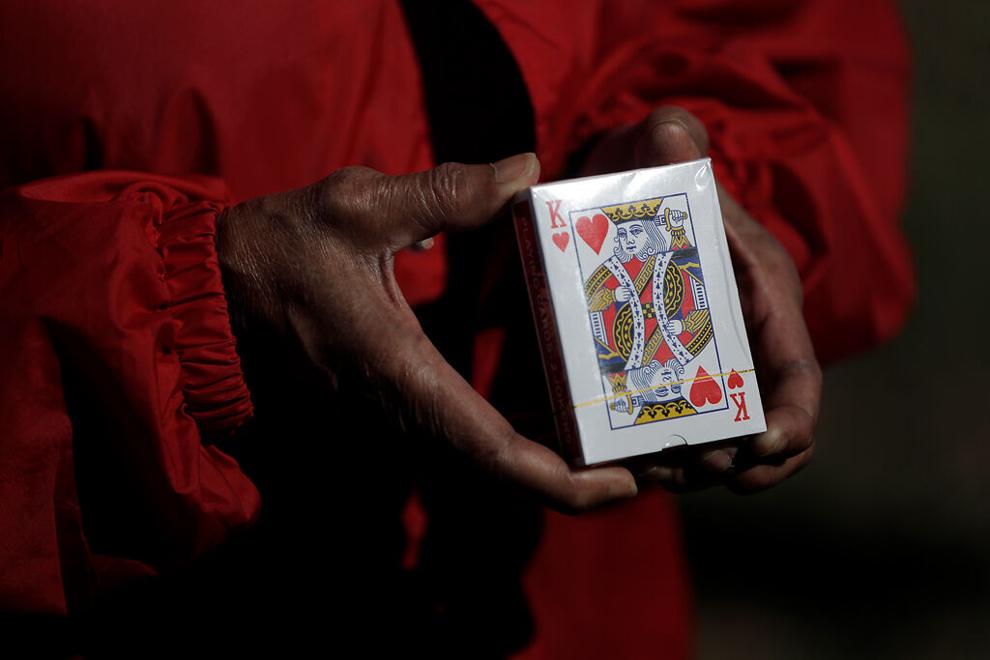 Finding kinship
At the start of the pandemic, Minturn at TigerPlace kept residents socially distanced within the home, even during meals. With recent loosening of restrictions, staff can now allow residents to sit with others as long as they practice proper social distancing, maintaining the "kinship" they seek.
Still, Minturn is keenly aware of the absence of outside contact.
"Traditionally, we bring all kinds of outside help. We have outside musicians and instructors and tons of volunteers, students and families," Minturn said. "We rely on family and friends at the residence, and that's kind of just been swept out."
With outside social connections diminished, activity directors and staff in nursing homes have been trying to keep it fresh. Ranshell Harrington, director of nursing at The Bluffs, said she and her staff are sitting down for one-on-one conversations with residents more often.
To brighten residents' days, Harrington and her staff have line danced and sung in the middle of the hallways or played Bingo in the doorways.
To keep residents eating and drinking as much as they should when the blues affect their appetites, the staff has brought in "speakeasy" drinks and comfort food.
Nursing homes have also been able to set up outdoor visits. Plexiglass barriers allow families and residents to sit on either side, closer to each other, for conversation.
This works better than window visits because if a resident is indoors and has hearing problems, it's difficult to understand the visitor who is outside.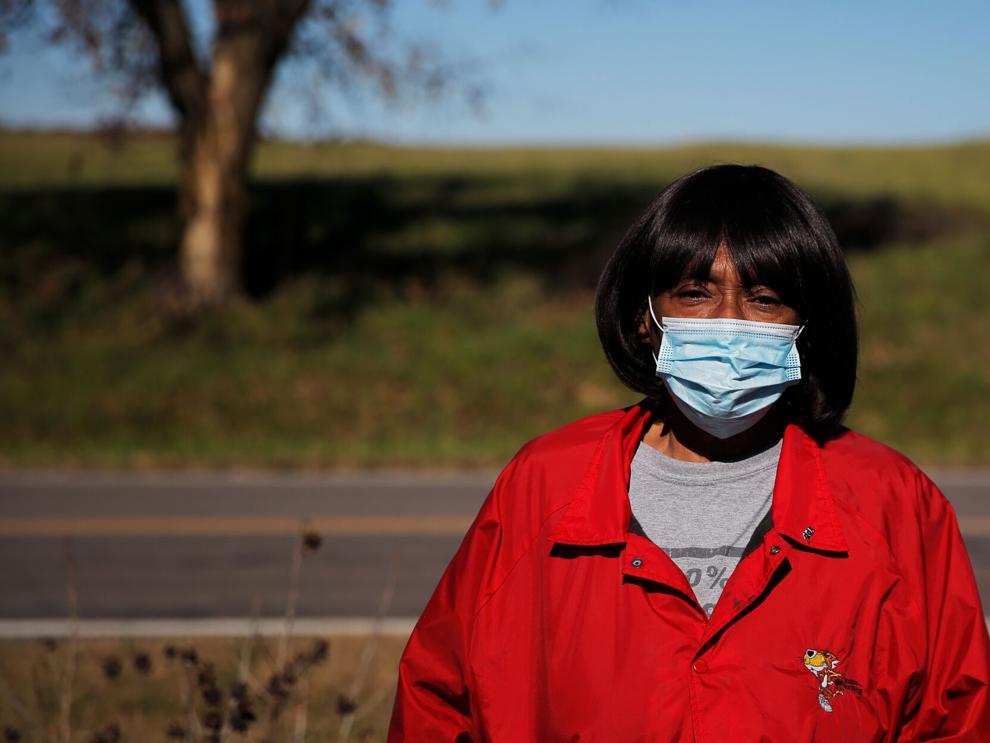 Truly great outdoors
A June 2020 University of Michigan National Poll on Healthy Aging surveyed a national sample of U.S. adults ages 50 to 80 and compared the results with a similar 2018 study. The study reported increased loneliness, but spending time outside of the house was a common coping mechanism.
Nearly half of adults age 50 to 80 (46%) said they interacted with people in their neighborhood at least a few times per week, and three in four (75%) reported spending time outdoors or interacting with nature at least weekly.
Foster says his connection with his neighbor Jerry Murrell has been life-saving. The two take a walk together every morning for an hour and a half or two.
One of them takes the sidewalk, the other the street. But the connection with each other and with nature helps keep them sane, exercising their physical and social muscles.
"We meet a lot of people while walking, and we'll chat with them at a distance. Sometimes we don't even know them, but it's still a little bit of interaction," Foster said. "It's better than just sitting alone at home."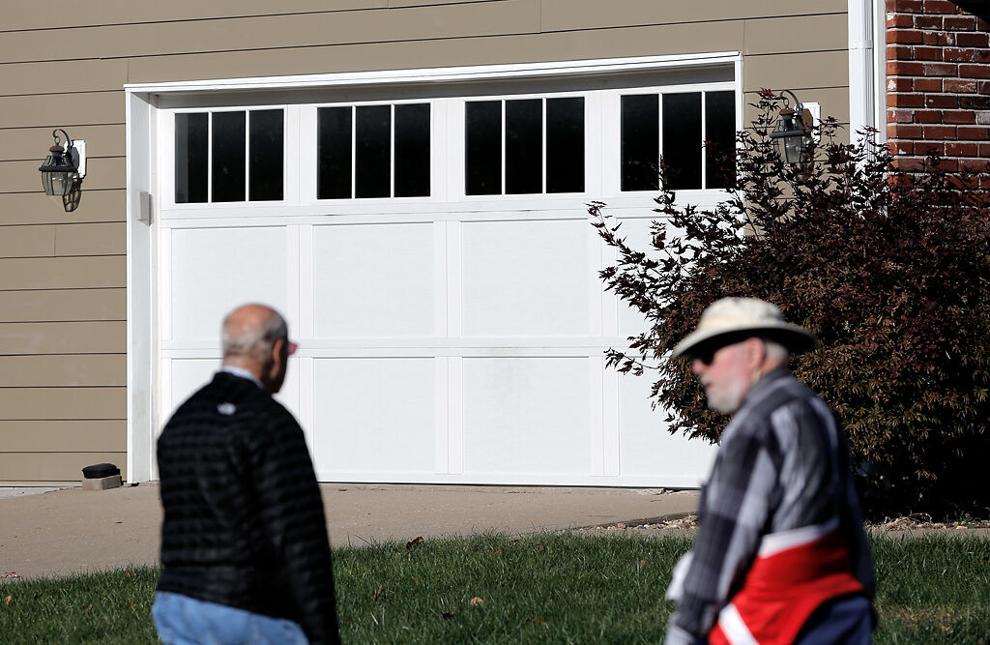 Needing conversation
The University of Michigan poll on Healthy Aging identified people with annual incomes lower than $60,000 as more likely to experience a lack of companionship during the pandemic.
Meals on Wheels of Columbia often serves lower-income families, providing meal delivery and companionship. Of Meals on Wheels recipients, 75% receive financial assistance from the nonprofit to afford the service.
Meals on Wheels is one of the first organizations Columbia/Boone County Public Health & Human Services contacts when the agency hears about a family in poverty that must isolate due to COVID-19. Meals on Wheels will set up temporary meal delivery for two weeks.
JoNetta Weaver, Meals on Wheels of Columbia executive director, recalled a June conversation with a 94-year-old woman who told her Meals on Wheels had kept her sane for the past two months. She had not left her house and had only a few things to look forward to — her Meals on Wheels delivery, the garbage truck and the postman.
"It breaks your heart when you think about somebody in that kind of an isolation, due to the fact that they're trying to be safe," Weaver said.
As the pandemic extended into the fall, Weaver fully comprehended the toll isolation must be taking on clients. So she coached her drivers to keep track of whom they were seeing in person, waving to and holding conversations with.
The drivers kept track of these interactions daily for the last two weeks of September. In 86% of the meal drop-offs, drivers found themselves having deeper connections with clients on driveways and porches.
"We could tell that they were as hungry for conversations as our drivers were for seeing them," Weaver said. "It was a mutual loneliness that was going on."
After gathering that "data," Weaver and her team worked to reach out to the remaining 14% of clients who hadn't been seen in person. Volunteers called the clients directly, checking in on their well-being.
"Oh, my goodness, they appreciated that phone call so much," Weaver said. "We really just said, 'We want you to know that you're not alone.'"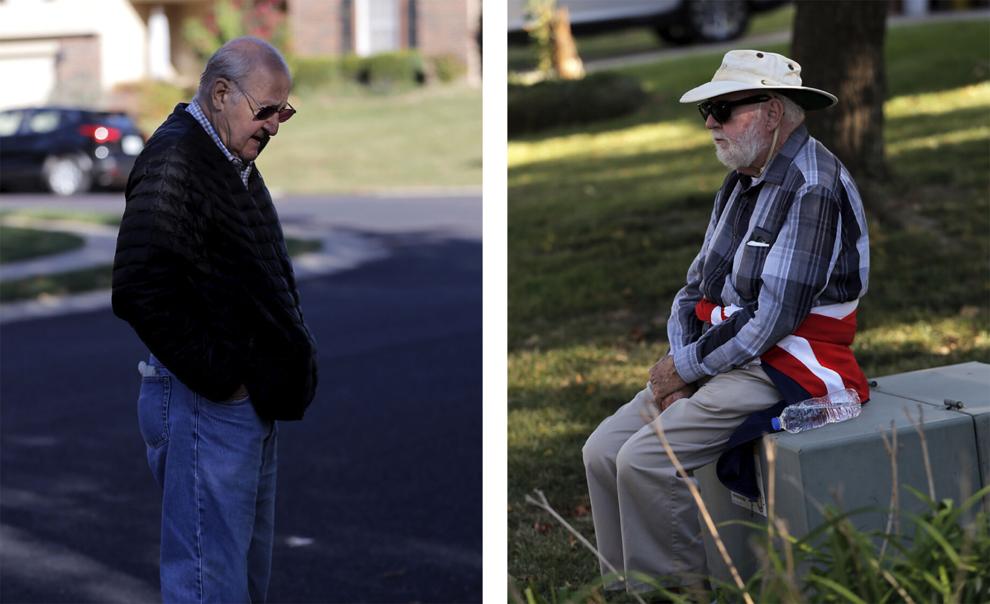 Colder days ahead
Outdoor visits have made safer gatherings possible, but winter months are approaching.
"I ain't no spring chicken," Coats said. "Winter's coming, and I'm gonna try to stay home as long as I can."
When snow and ice glaze the roads and the air gets colder, the walks that Foster and Murrell take will become more difficult, and outdoor visitation is likely to be impossible most days.
Youse, the leadership coach, recommends that long-term care find ways to move visitation indoors while requiring masks. This could include creating a socially distanced room inside the lobby where a visitor doesn't have to walk through the building and staff can easily disinfect.
Minturn and the TigerPlace staff have already permitted indoor visitation and said the practice has prepared the home to receive indoor visitors come winter.
"The first day we rolled out our indoor visits, it was like a 40-degree morning, and I thought to myself, 'Oh, this is great. What perfect timing.'" Minturn said. "We're actively doing it right now, and we'll continue to do that."
Weaver plans to do a similar audit between December and February, fearing the impact the tough winter months could have on Meals on Wheels recipients. Even after the pandemic has passed, remembering our seniors and checking in on them will be crucial.
"When we're all done with COVID, when we're all cured," Weaver said, "that loneliness is still gonna be there."