The Community Pop-up Park on Business Loop was bustling with activity and dripping with color Sunday as community members and local artists gathered to create a collaborative mural. Wildy Self, owner of Wildys World art studio, facilitated the event. She passed out cups of paint and stepped in periodically to add her own flair to the mural. Self, who had to close her studio, now creates her work through pop-up events. She will take the mural home to add finishing touches before it goes on display.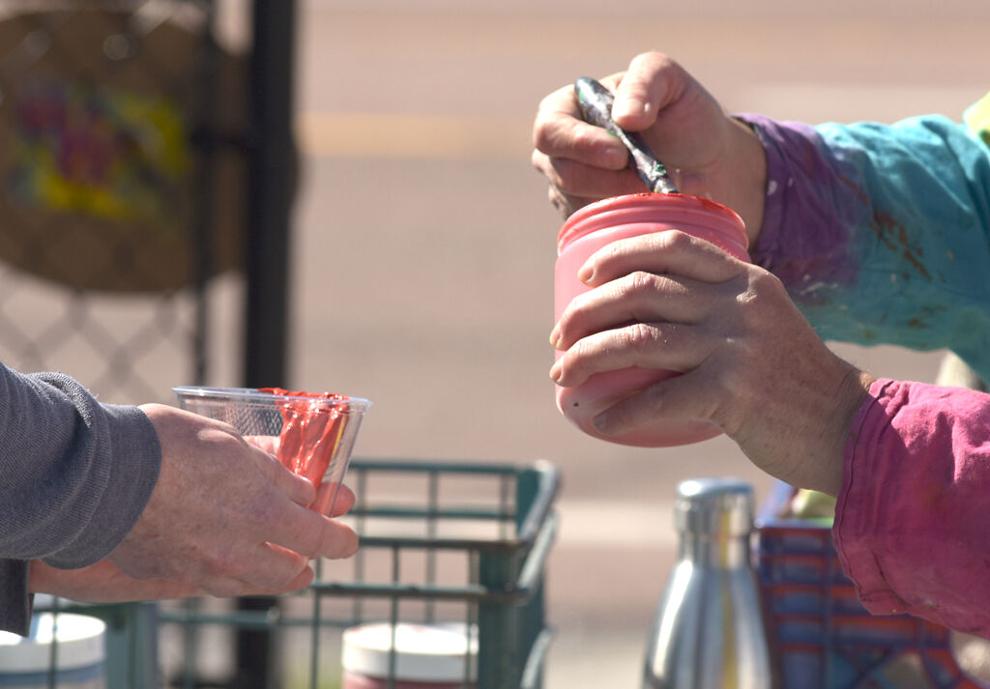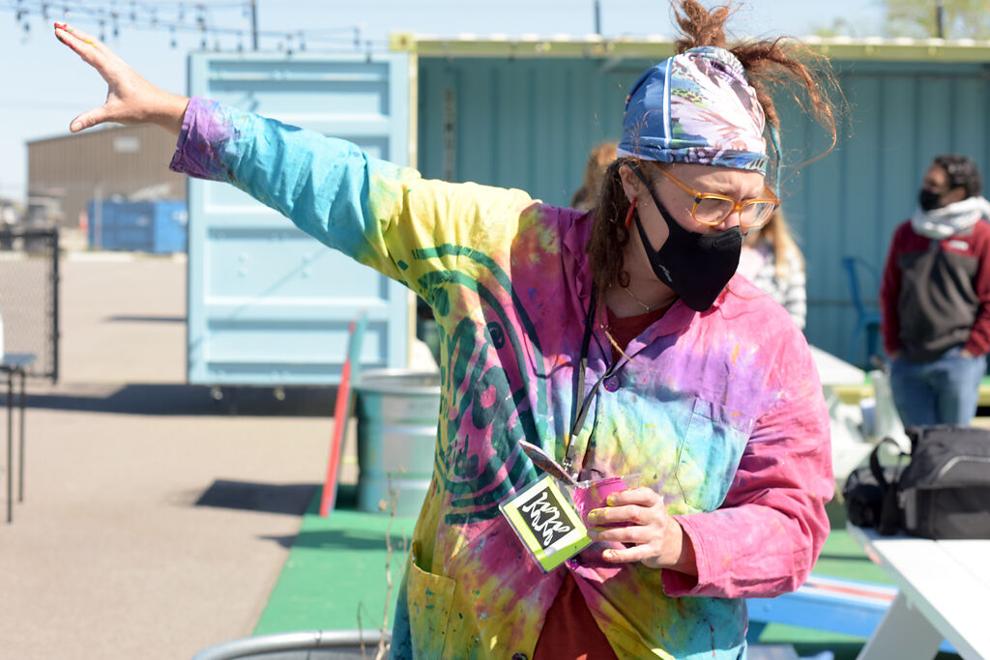 The mural, one of many coming to the Business Loop this year, was commissioned by CRE8 Columbia, an organization with the goal of encouraging art in Columbia. These murals will be located off the Business Loop at local businesses as part of an ongoing beautification effort.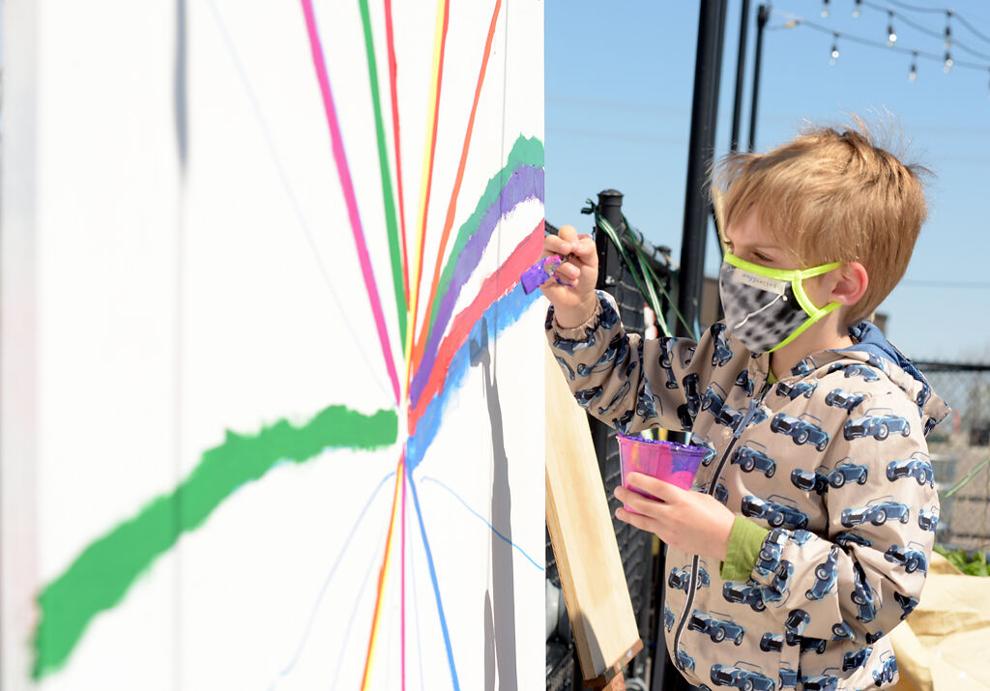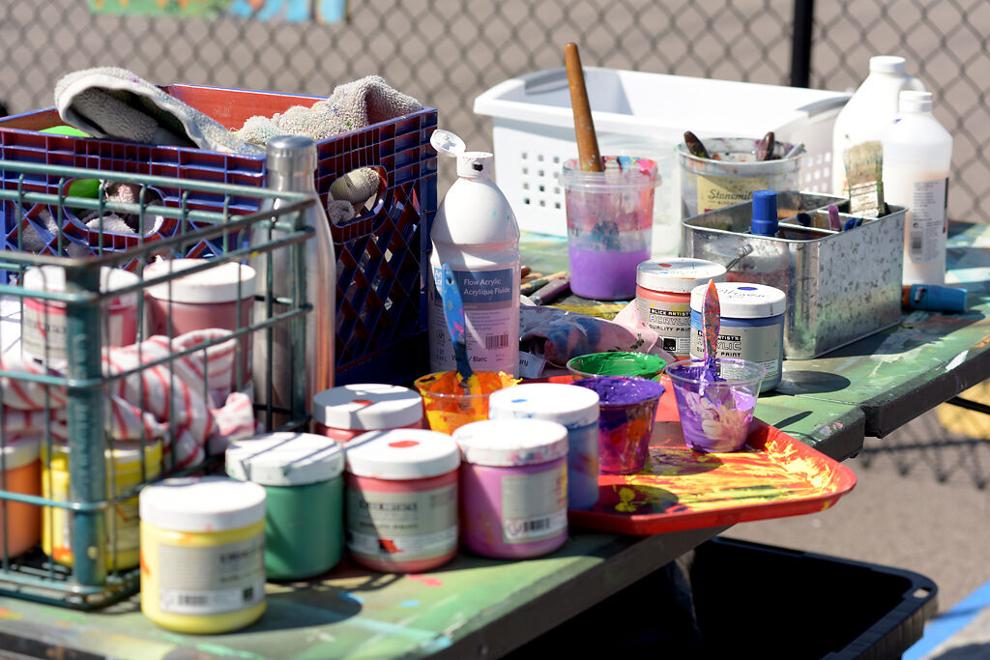 Yousef Darkhalil, a mural collaborator and local business owner, said he was excited to see the project come to fruition and he had rescheduled meetings that morning to make it to the event. Darkhalil has owned businesses on the Business Loop for 10 years and has noticed a change in the reputation of the Business Loop over time. "I don't see that stigma around Business Loop anymore. That's why I'm so excited," Darkhalil said.