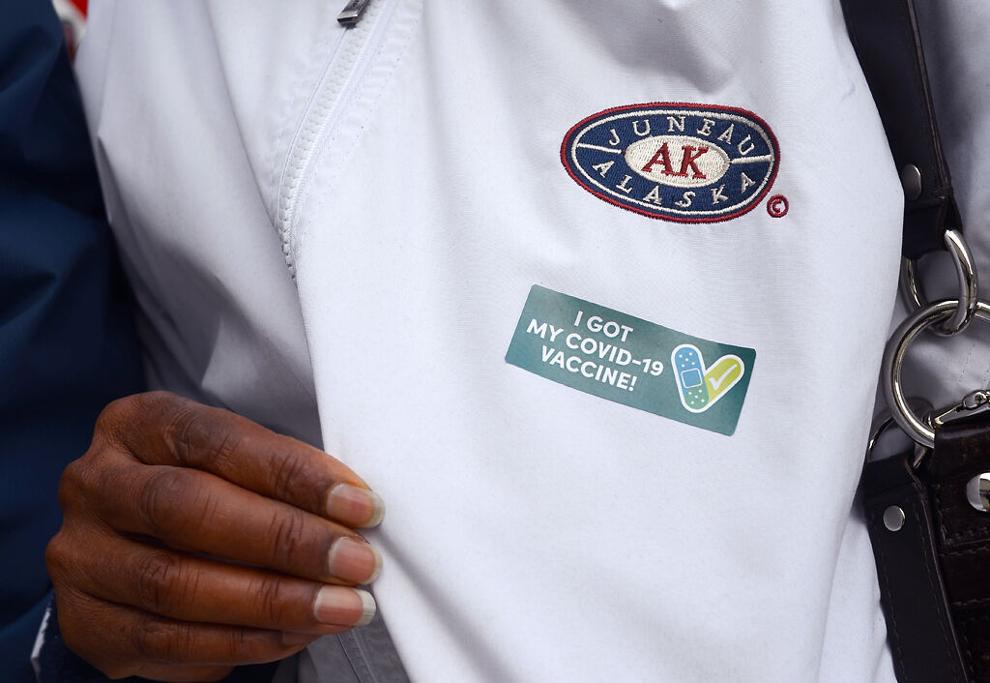 John Kelly was near the front of the line for a COVID-19 vaccine due in part to Type 2 diabetes and an ongoing heart condition.
But the retired school administrator was frustrated. Information about possible drug interactions was hard to find. Figuring out how to get on a list to get the vaccine, Kelly said, was harder for himself and other Black retirees he knows.
"Most of us (retirees) are just exasperated about not having information and not being able to access the information (online)," said Kelly, 78, who, after weeks on various lists across Boone County, was vaccinated this month in Jefferson City.
"With the size of Columbia, you shouldn't have to drive to Jeff City to get the vaccine," Kelly said.
Nearly two months after the first Missourians were inoculated against the COVID-19 virus, local health organizations are addressing vaccine hesitancy in communities of color, where deaths from the virus are disproportionately higher.
Jennifer Spitulnik, a health educator with Columbia/Boone County Public Health and Human Services, said the department is using networks within historically Black churches and Black-owned businesses to identify and individually contact older Black residents.
She said the effort will hopefully gauge how many individuals are eligible and interested in receiving the vaccine.
The city public health department launched a campaign this monthto target vaccine hesitancy in Black and brown communities. The campaign includes panels for the Latino and Black communities in Boone County. The first panel, "Let's Talk: COVID Vaccines and the Black Community," is from 6 to 7:30 p.m. Wednesday and features Black doctors and nurses who will answer COVID-19 vaccine questions.
Sara Humm, a health educator with the Health Department, said the event is the first step in an ongoing conversation that is necessary because of the "decades of medical abuse and bias."
Kelly, a Columbia native, said he was literally born into such bias. In 1942, when his mother went into labor, she had to give birth at home with the help of a local Black doctor. The handful of beds set aside for Black patients in the basement of a hospital where Boone Hospital Center now sits were taken.
"From the first day I entered the world, I didn't have access to the full scope of health care," said Kelly, who, through candid conversations, has a team of physicians he trusts and consulted with before getting the vaccine.
Canaries in the mine
Jamala Rogers, a community organizer based in St.Louis, said that as she watched the pandemic unfold, she worried Black people would suffer the brunt of the virus.
When the first 12 COVID-19 deaths in St. Louis were all African Americans, Rogers said it confirmed what she had suspected.
"We were the canaries in the mine," Rogers said.
As she heard medical professionals express dismay about vaccine distrust among Black people, she became frustrated by the lack of acknowledgement of why that mistrust exists. Not enough white people are aware of the racist ideologies that are at the core of today's medical system, she said.
Many of the standard medical practices relied on today, including procedures like cesarean sections and ovary removal and the vaccine for typhoid, were originally tested on Black people.
Anarcha, Lucy and Betsey, enslaved women from an Alabama plantation, were subjected to dozens of vaginal surgeries without anesthesia as part of Marion Sims' medical experiments.
Anarcha, who was 17 when she first was brought to Sims, underwent at least 30 procedures as he developed a surgery that repaired vesicovaginal fistula, a debilitating complication of prolonged labor.
At least three people died before Sims perfected his techniques and began operating, this time with anesthesia, on white women. He eventually earned worldwide acclaim and was known as the "Father of Modern Gynecology."
Sims is particularly well-known, but he was far from the only doctor of his day using enslaved people for experimentation and practice, author and medical ethicist Harriet Washington said. In the 1836 "Southern Medical and Surgical Journal," half of the articles described experiments performed on African Americans.
The infamous Tuskegee Experiment is another example of racism in medical research. Beginning in 1932, 600 Black men in Macon County, Alabama, were told for 40 years that they were receiving treatment for syphilis. They were not. Instead, the medical researchers watched to see how syphilis developed untreated in the human body.
The pain inflicted on the victims in both the Tuskegee Experiment and Sims' research was justified, in part, by the belief that African Americans could not feel pain to the same degree as white people.
Medical researcher Charles Hamilton Smith wrote in 1848 that Black people could "bear with indifference tortures insupportable to a white man."
That mythology around Black pain has had lasting effects. Today, Black patients are less likely than their white peers to be prescribed pain medication to treat conditions from fractured bones to terminal cancer. Black children who are recovering from appendicitis are less likely to receive pain medication than white children who underwent the same surgery.
Laying the bricks
In early December, national Black leaders and physicians rolled up their sleeves to bolster trust in the COVID-19 vaccines among people of color.
The public education effort came after one November study showed only 14% of Black adults said they trusted the safety of the vaccine, and 18% trusted that it will protect against virus.
Experts say about 80 to 90% of the country will need to be immune from COVID-19, either through prior infection or a vaccine, if herd immunity is to be reached. Herd immunity is achieved when enough of the population is immune to a disease that it provides a barrier against the virus transmitting from one person to another.
With Black Americans dying at almost triple the rate of their white counterparts, leaders of color immediately recognized the harm this distrust could have on communities that are already suffering. But they also knew the history.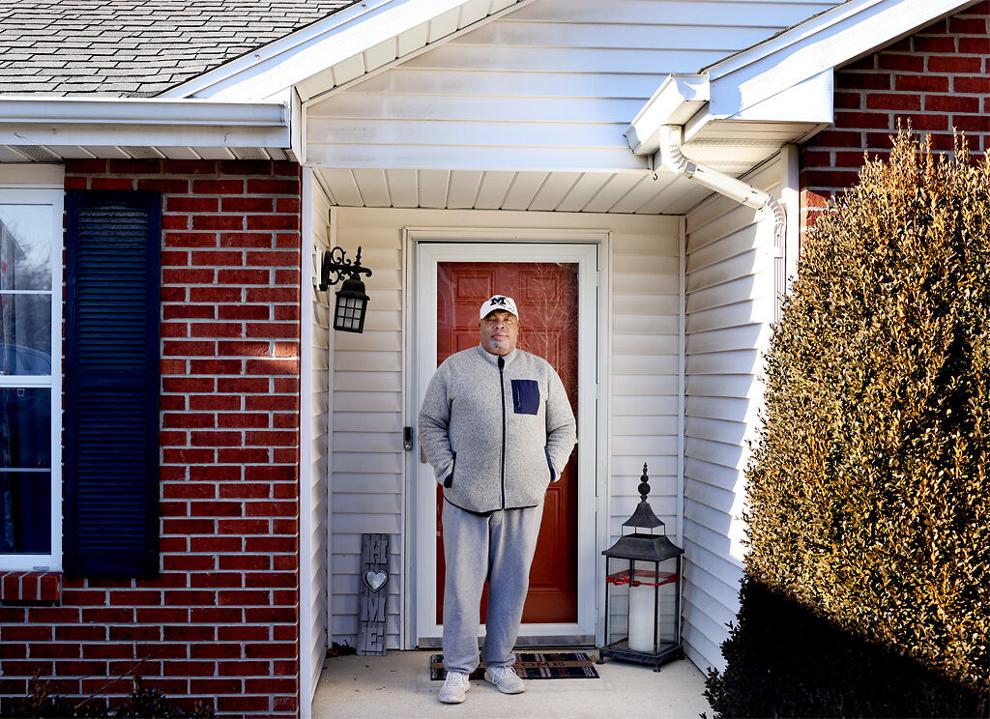 "I would say to our community: I understand, and I empathize with their hesitancy and with the distrust and mistrust, based on the history," Dr. Kizzmekia Corbett, a viral immunologist and Black woman who worked on the team that created the Moderna vaccine, said to the Chicago Sun Times in January.
"And so I'm here out of empathy, out of care, out of my onus to start to lay some of those bricks. We're not going to get over that hump of hesitancy with this one incident, but hopefully as time progresses, we can start to rebuild some of that trust," she said.
Columbia resident James Gray was not ready to trust the efficacy of the vaccines in December. As Gray watched other African Americans nationally get the first dose, he reflected on the country's history of experimenting on and exploiting Black bodies.
He worried that history might repeat itself.
"Am I gonna be a guinea pig to live or a guinea pig to die?" Gray asked.
But a month later, after learning more about how the vaccine was made, Gray was ready to set an example he hoped many in the Black community would follow.
"I think this is something good; we need to roll it out," said Gray, who had early discussions with other Black Americans who did not trust the vaccine. "I wanna be that one that can say, 'Hey, I got it, and we've gotta move forward, 'cause COVID is real."
Gray received the first dose of the COVID-19 vaccine Tuesday and said he, as a member of Second Missionary Baptist Church, is working with the Health Department and "taking steps to get it to the people who need it."
Trusted voices
Nikki McGruder, MU Health Care's director for diversity, equity and inclusion, said a Health Department flyer about Wednesday's t drew criticism on Facebook from some African Americans who were skeptical about the conversation and why it had taken COVID-19 to bring health disparities to the forefront.
McGruder, who took her role with MU six months ago, coordinated with Spitulnik and Abdoulie Njai, a medical student at MU School of Medicine, to present the panel.
Spitulnik, who helps coordinate the vaccine outreach to marginalized communities, said the criticism is fair. Wednesday's event is just one part of the department's work to earn the trust of and improve health outcomes for residents of color, she said.
"We also want people to have the chance to tell us how we can better serve them," said Spitulnik.
The panel grew from Njai's experience in December, as the 26-year-old sat in the barber's chair at A Cut Above the Rest on Providence Road. He overheard conversations about vaccine hesitancy and medical racism. Njai is president of MU's Student National Medical Association chapter, a group that aims to support minority medical students and underserved populations. He was eager to collect a sort of pulse check on how those around him felt about the COVID-19 vaccines in the first few weeks of the Missouri rollout.
He and his fellow SMNA members drafted a survey and asked the shop owners to hand it out to customers.
The survey reflected, Njai said, a concern about the speed at which the vaccine was developed, historical mistrust in the medical establishment and concern about how the vaccines may interact with preexisting conditions.
Njai said the survey also showed the importance for Black residents to get answers from people who understood the entire context of their mistrust.
"There's something to be said for hearing a message from someone that looks like you, where you can almost all already count out whatever is going on, race is not going to be our issue," McGruder said.
The student organization plans to have a more physical presence in Columbia's Black spaces.It spent Saturday and Sunday at two locally Black-owned businesses: South Florida Style Chicken and Ribs and Plush Lounge.
Njai said it was encouraging to "see how excited they were," but the owners also said they 'wished this wasn't the first time this had happened.'"
"We feel obligated to do this and do what we can to work towards changing the narrative and changing the history of mistrust with the health care system," Njai said. "We try to do what we can do to rebuild that bridge."