Terrence Walker used to be one of the first smiling faces kids saw when they walked through the doors of Blue Ridge Elementary School before the 8:20 a.m. bell.
For some children, he was the only positive interaction they'd had since waking up.
Walker, the school's full-time counselor, would then meet with specific students. He'd ask them about their evenings, if they'd eaten dinner and whether they had a good morning.
The rest of his day was made up of classroom visits, meetings, lessons and small groups.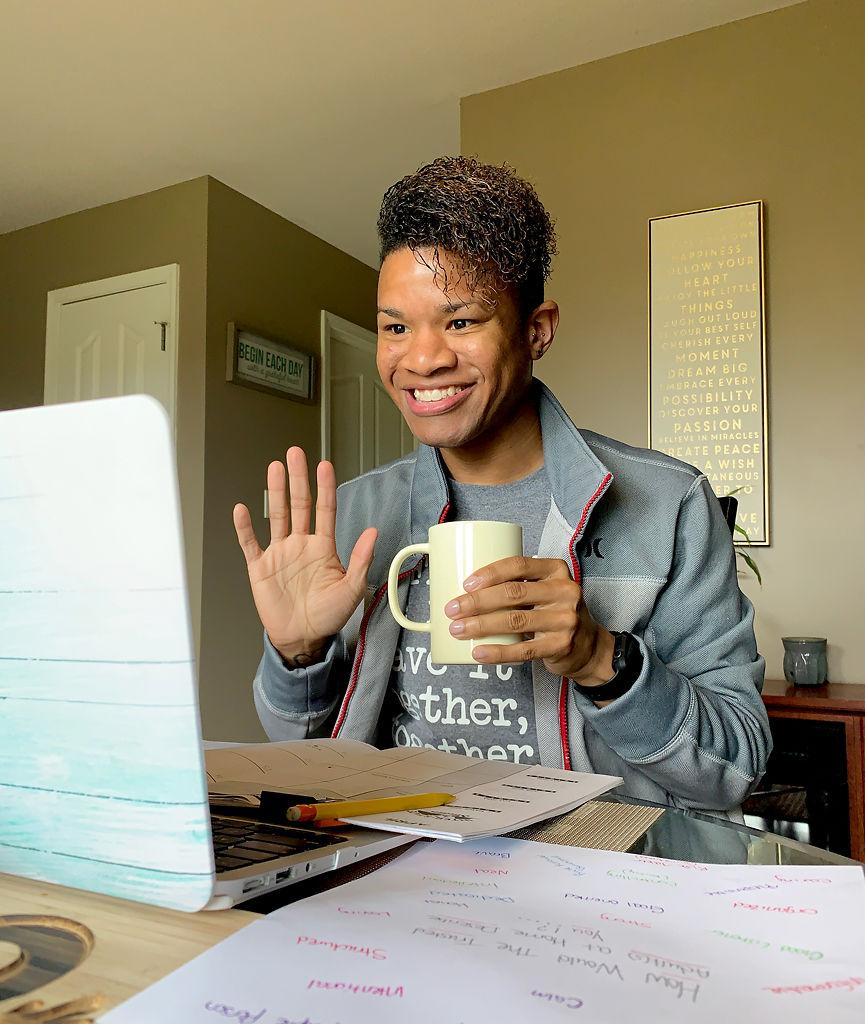 But it isn't the same. And the difference is proving to be detrimental.
"There's power in face-to-face interaction," he said. "And that's what we don't have right now."
It's the social isolation away from mandatory reporters — educators and child care providers, among them — to which the Missouri Department of Social Services attributed an alarming drop in calls to the child abuse hotline.
In mid-March, calls had plummeted about 50%.
Typically, the department gets around 650 reports of child abuse per weekday, DSS Children's Division Deputy Director Sara Smith said. That number has dwindled to 335.
Such a decline isn't unusual for summer months, when school is out. It's unclear what the impact will be when many summer camps and programs are canceled, leaving more kids at home.
This is what district Superintendent Peter Stiepleman feared when the district decided to shut down in-person school. At a March news conference, Stiepleman called it one of the "hardest" decisions he's had to make.
"There's a rise in domestic violence and a rise in the fact that our kids are now potentially not going to listen to their parents in the home, and so those types of things really do scare us," he said at the news conference.
"Teachers and child care providers are mandated reporters of suspected child abuse and neglect and are often our state's best radar on a child's well-being because children are in school or at child care each day," Tidball noted in a DSS news release.
In March, hotline calls dropped by 21% from last March. For the past five years, during the first quarter of each year, DSS saw between 5,308 and 7,254 reported incidents each month. This March was the first time that number dropped below 5,000.
While mandated reporters still have contracted responsibility, virtual schooling does not give teachers and counselors the same frequency of access to check on a child's well-being. Now, the bulk of that responsibility has shifted to what DSS called "permissive reporters" — neighbors, store employees, people who voluntarily call the child abuse hotline.
If neighbors overhear conversations that elicit reactions beyond normal frustration, they shouldn't hesitate to call the hotline, Smith said. And if a permissive or mandated reporter notices a child's basic needs aren't being met, DSS encourages them to call.
"This is a hard and unprecedented time for many families, and they may just need some extra help," she said.
And, of course, if the situation is immediate, Smith urges them to call the police.
The DSS Children's Division, which oversees child abuse and neglect investigations, released a temporary policy April 10 to provide procedures for staff to follow during the pandemic.
But conducting in-person investigations during a pandemic is a double-edged sword, Craig Stevenson, director of policy and advocacy for Kids Win Missouri, explained.
"It's kind of difficult, because you don't want to unnecessarily put people's health at risk, but at the same time you're balancing children's safety, and that's a hard thing to weigh," Stevenson said.
The policy outlines the procedure for investigators who must make face-to-face contact with children. Before investigators enter the home, the family should complete a health questionnaire. If family members aren't showing symptoms, haven't traveled outside the U.S. in the past 14 days or haven't come into contact with a person under investigation for the virus, the investigator is expected to continue with regular procedure to look into the reported concern.
For symptomatic family members or those who have traveled or been in contact with the virus, the investigator should "consult with their supervisor and circuit manager." The policy states the investigator should not leave the residence until they're sure the child is safe.
"They are still responding as they normally would, with taking precautions based on CDC guidelines," Smith said. "(Investigators) adhere to social distancing guidelines that have been put out, so we also have some personal protective equipment for some situations to help ensure safety."
Virtual care
Walker, a mandatory reporter, wants to remain positive and compassionate.
Perhaps, he says, the decline in calls could be impacted by the numerous resources CPS has electronically funneled to its families and students. Or, perhaps it's because of the increase in support the district has offered to parents grappling with the stress and strain of the past month.
"I like to believe that a lot of times when abuse happens or something unsafe happens to a student, it's because the adults, the person in charge, they didn't know what to do and they're not intentionally doing it," Walker said. "And right now our parents are really struggling."
Stevenson has noticed a similar trend; school and day care closures add another layer of stress for parents already struggling during the COVID-19 pandemic.
It may not be that child care is the only thing a parent has lost because of the pandemic.
"They may have lost their job in the last couple of weeks," Stevenson said. "Having children at home may be an added burden to them. That obviously poses potential concerns for an added risk of abuse and neglect of children or domestic violence just because we can't get out into the community."
Both Walker and Stevenson emphasize that enhanced communication and understanding between children and their parents is vital.
Kids in secondary education can better express themselves and the trauma they're facing from the pandemic's hold, Walker explained. Younger children don't share that same language. In order for school staff to communicate with children in elementary schools, they first need the parents' help — counselors and teachers need parents' openness and willingness, he said.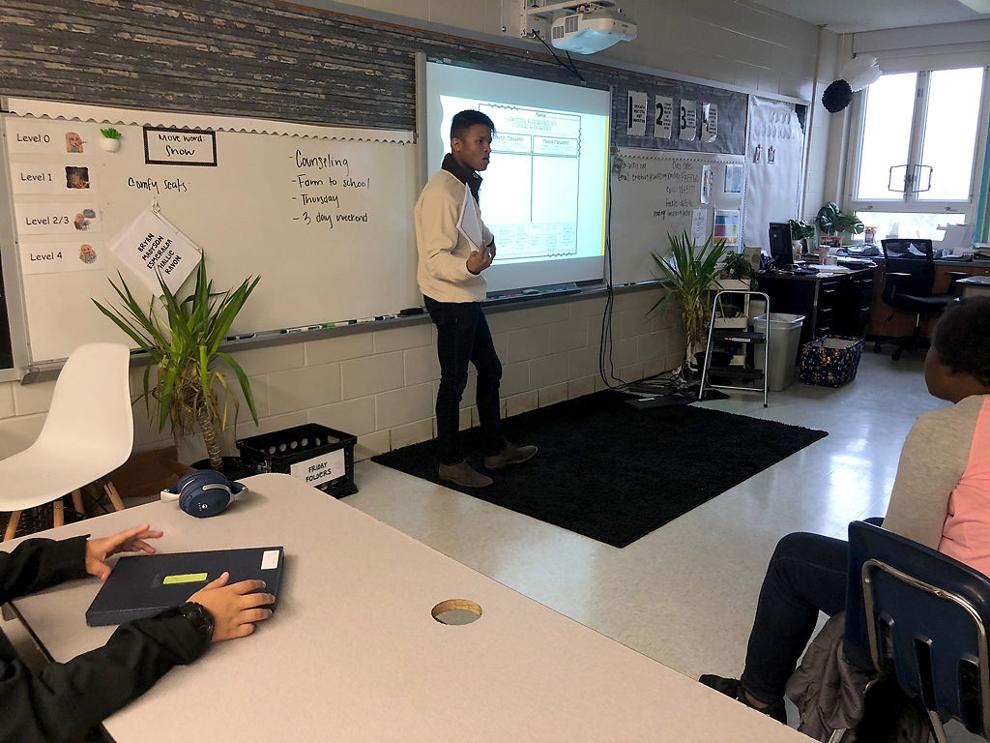 But, lately, Walker said he's seen some parents struggling.
"They don't typically have to have their kids home 24/7, and they also don't typically have to do all the schoolwork with them," Walker said. "That is a lot of extra stress, not only on them, but on the students as well."
He encourages his students' parents to reach out for help, too — about how to structure time, take breaks and tackle behavioral issues.
Even before COVID-19, CPS equipped its grade-schoolers with tools for self-protection. The district teaches its elementary students safety-specific lessons about unsafe situations and how to report them. They call it "Second Steps," which encourages children to recognize, refuse and report. If an adult doesn't listen, he tells his students to keep reporting until they find help.
Students can request Zoom sessions or phone calls, as can parents, Walker said. And thus far, CPS has attempted to contact every one of its families. If they can't reach them, the district sends a home school communicator to the residence.
Much like the rest of the nation, educating remotely has left a young population vulnerable, but Walker tries to remind his students they aren't voiceless.
"Our normal has been completely changed," Walker said. "Our routines are different. Our communication and our relationships look different. And the emotions that we're experiencing right now with our families and our students, it's so different."