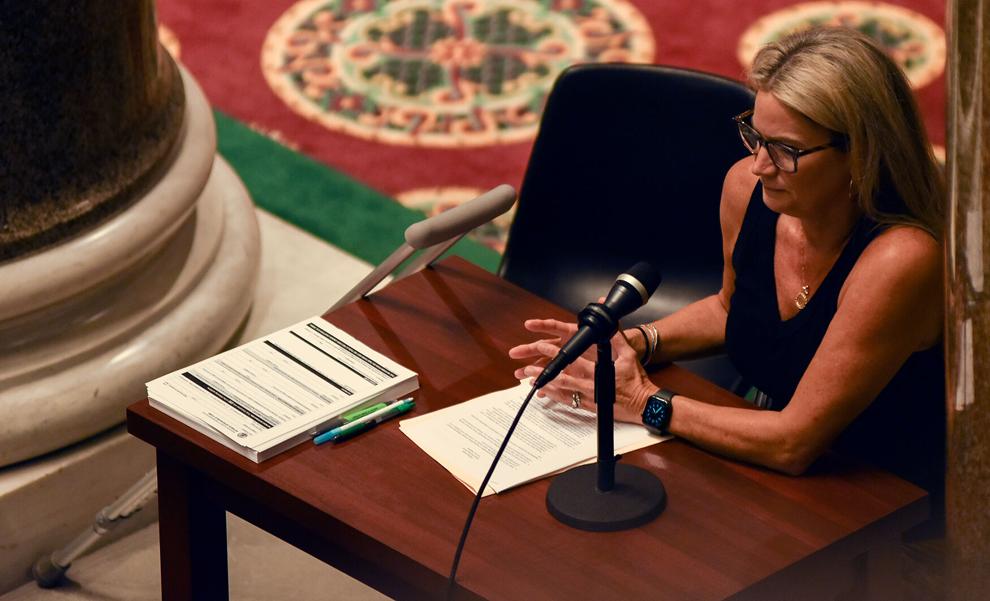 JEFFERSON CITY — A new federal regulation that would force many Missouri nursing homes to require their workers have COVID-19 vaccinations received opposition from the industry at a state hearing Tuesday.
The head of the Missouri Health Care Association told lawmakers that many nursing homes would risk losing so much staff that operations would be harmed.
"We have got to have health care workers, and we are dangling by a thread right now, having enough health care workers not only in long-term care facilities but every health care provider across the state," said Nikki Strong, executive director of Missouri Health Care Association.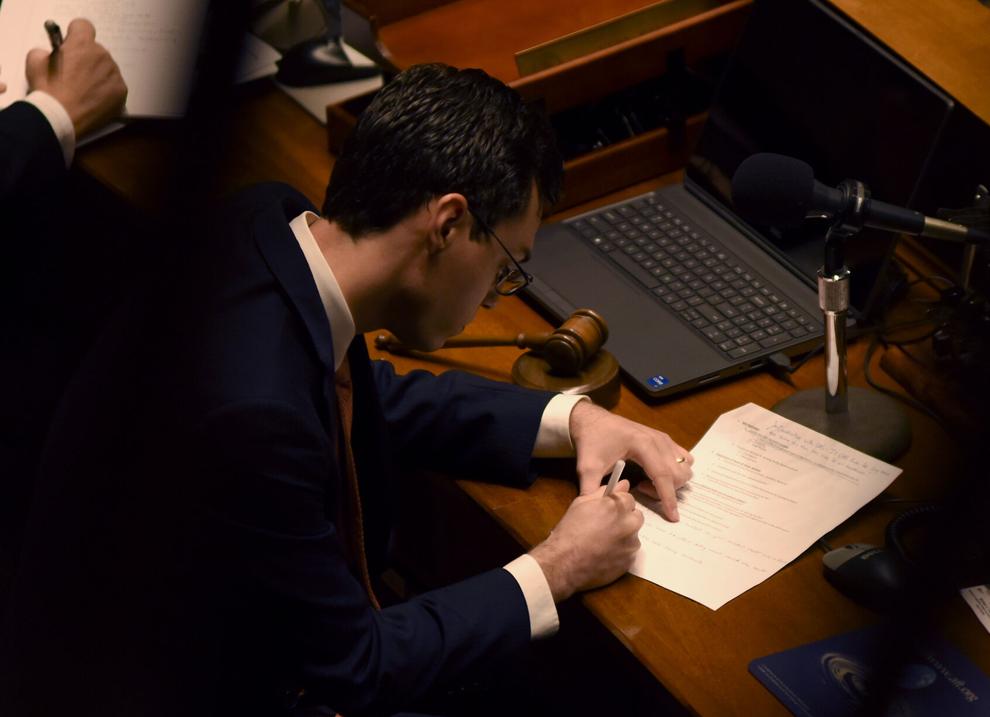 As of Aug. 29, 50% of Missouri nursing home staff in facilities that receive Medicare and/or Medicaid have been fully vaccinated, placing Missouri third to last in the nation and falling below the national average of almost 63%, according to data from Centers for Medicare and Medicaid Services. Of Missouri residents currently living in nursing homes, 84% have been fully vaccinated.
A House committee met Tuesday afternoon to discuss emergency regulations for staff vaccinations in Medicare- and Medicaid-participating nursing homes.
The emergency regulation will cause approximately 500 facilities in Missouri that participate in federal Medicaid and/or Medicare to require vaccinations for staff when implemented.
"We fully, 100% support vaccinations in nursing homes and everyone in nursing homes," Strong said. "The reality of the situation in many states and Missouri is no different — that the vaccine hesitancy across the state, especially among younger populations and our staff, is something that we have not been able to overcome.
"For that reason, we don't believe that a straightforward mandate is the appropriate way to achieve full vaccination in our facilities."
The Missouri Health Care Association is the state's largest association of licensed, long-term health care facilities, residential care facilities and assisted living facilities.
In her testimony, Strong said her main concerns are about the ever-decreasing staffing levels that are already low among facilities.
Following the announcement of the emergency regulation, and speaking with many different health care workers in MHCA facilities, a survey was sent out to staff members to gauge the impact the mandate would have on employment levels.
The results showed that out of the 275 facilities that responded, 32% of the facilities reported that they would lose 24% or less of their staff. Thirty percent of facilities said they would lose between 25% and 49% of their staff, and many facilities reported they would lose more than 50%.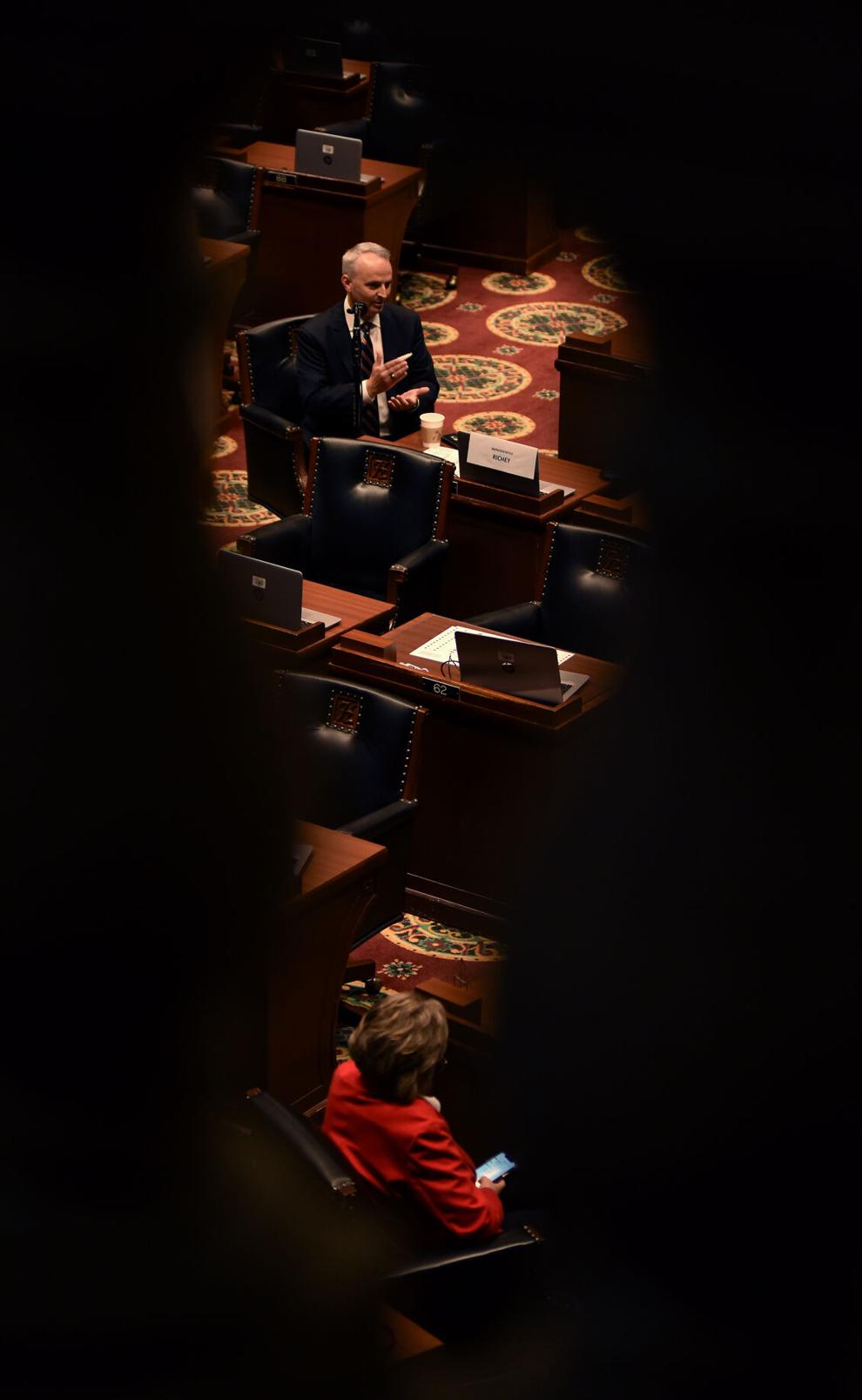 "There's not a single facility that I'm aware of that could lose 50% of their staff" and maintain operations, Strong said. "There's not a single facility that I'm aware of that could lose 25% of their staff."
Her testimony was met with mixed feelings from state representatives, but several agreed that hindering the spread of misinformation was vital for increasing vaccine rates across the state.
In a testimony from Kirk Matthews, acting director of the state's Medicaid program, he stated he has not received much information from the Centers for Medicare and Medicaid Services as far as implementation and protocol.
"I really don't have much to tell you," Matthews said. "To date, the department has not received any guidance, any contact at all regarding the proposed rule from CMS."
The subcommittee meeting follows an updated COVID-19 protocol from the Biden-Harris administration that will require around 17 million employees in participating nursing homes across the nation to be fully vaccinated.
On Sept. 9, the administration also announced that COVID-19 vaccines will be required within all Medicare and Medicaid-certified facilities. Both programs use federal funds to provide health insurance.
Under the administration's new plan, the Department of Labor's Occupational Safety and Health Administration will develop rules requiring employers with over 100 employees to be fully vaccinated or provide regular COVID-19 test.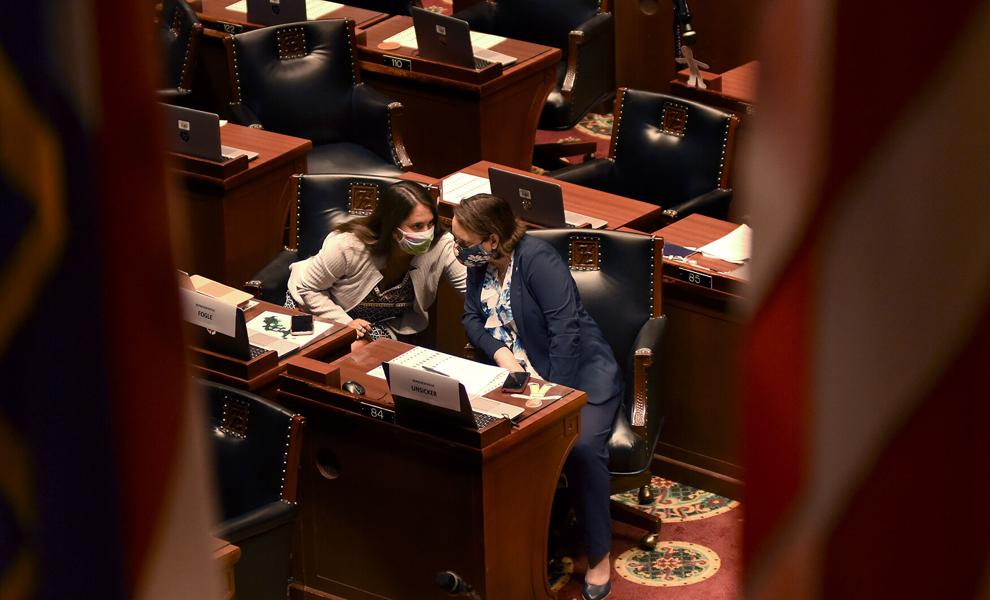 In Columbia, South Hampton Place was the nursing home with the highest percentage of current health care personnel who completed their COVID-19 vaccinations, as of Aug. 29, with 85.9%, according to data from the Centers for Medicare and Medicaid Services.
Lenoir Health Care Center was the next highest with 78.1%, but the other six nursing homes in Columbia ranged from 51.4% to 68.8% of health care staff vaccinated.
Out of approximately 1,165 long-term care facilities in Missouri, 500 facilities receive federal Medicare and/or Medicaid, according to the Missouri Department of Health and Senior Services.
Cameron Barnard contributed to this report.