With Columbia under a stay-at-home order, Vickie Spain is finding new ways to keep in touch with her friends and customers.
Spain, owner of Castaway Yarns yarn shop, took it upon herself to figure out a way she could stay in touch with her friends despite social distancing rules.
She quickly turned to using Zoom video meetings to create virtual knitting socials. The first gathering was last Thursday.
"I had a lot of ladies that come and hang out together at the shop throughout the week, most every day, so it's kind of like a family there," she said. "So I just knew that we would need to talk together at least once a week."
The first social went well, hosting 28 women of a wide age range, according to Spain. Along with getting to see friendly familiar faces, Spain said there were also a few newcomers who hadn't previously been able to join in-person socials because of scheduling conflicts.
According to Spain, the group worked on various projects, like her knit-alongs, which provide step-by-step instruction to knitting specific pieces. Many women also free-knit sweaters and shawls.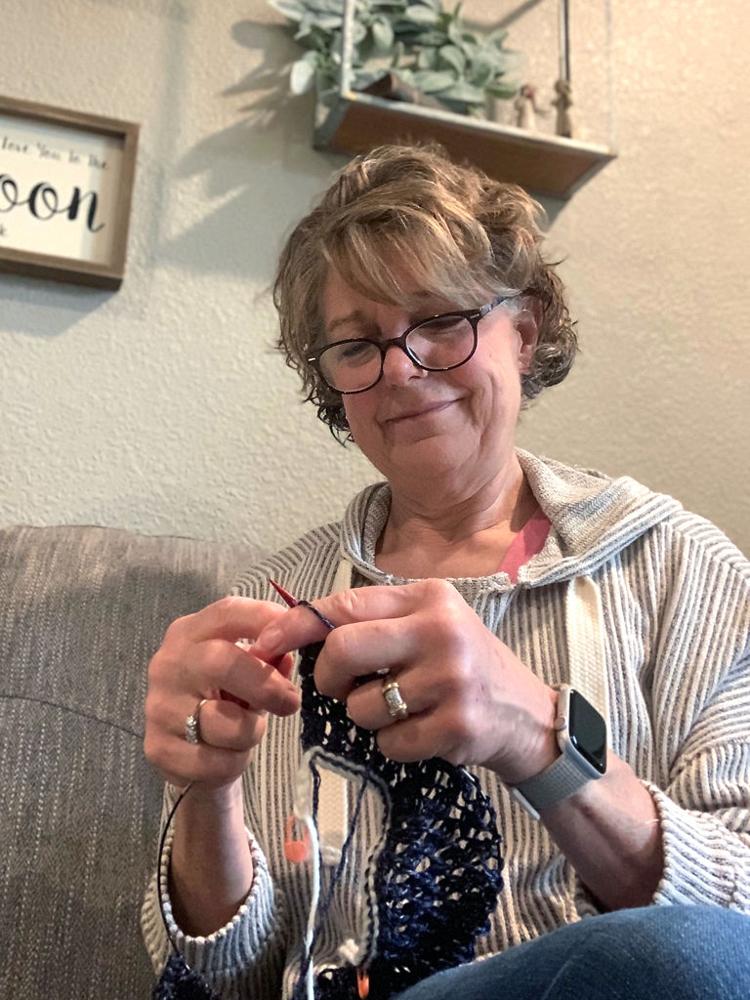 Although the Zoom socials are centered around knitting, Spain said the best parts are getting to see each other's faces and the conversations they get to have.
It creates a positive environment, despite how easy it can be to focus on the fear and negativity that seemingly runs the world right now, she said.
"It's a lot of laughing and joking around and holding each other up if something's going on," Spain said.
The knitting social was well-received by participants like Kendra Feltych, who has been knitting for 61 years.
"The main reason I knit in a group is for the socializing," she said. "Zoom made available a way for us to be social again."
Although Feltych admits she doesn't get as much done as when she knits alone, the camaraderie allows those in the group to accomplish more on a personal level.
"With our situation the way it is, you feel isolated real fast," she said. "Even though I was in my living room all by myself, I felt like I was part of a community."