The Columbia/Boone County Public Health and Human Services Department has created signs for local businesses to post to make customers aware of the city's newly passed mask ordinance.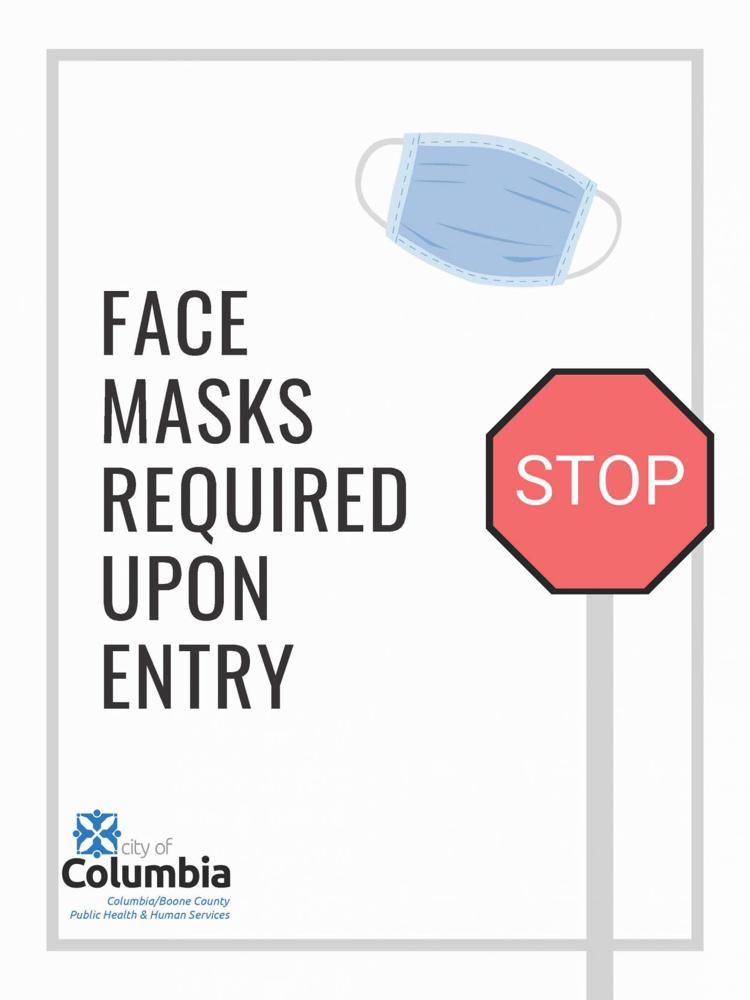 On Monday, the Columbia City Council passed an emergency ordinance by a vote of 6-1, making masks mandatory when social distancing is not possible after 5 p.m. Friday. All Columbia residents age 10 and older are required to wear a mask when around members not a part of their own household, except for when eating or drinking at a restaurant or bar, driving a private vehicle or exercising outdoors, among other exceptions. 
Cloth masks or face coverings are recommended by the Centers for Disease Control and Prevention because they have been proved to limit the spread of COVID-19. 
On Wednesday, the Health Department released signs businesses and organizations could post on doors and windows to notify potential customers that a mask would be required upon entry under the new ordinance.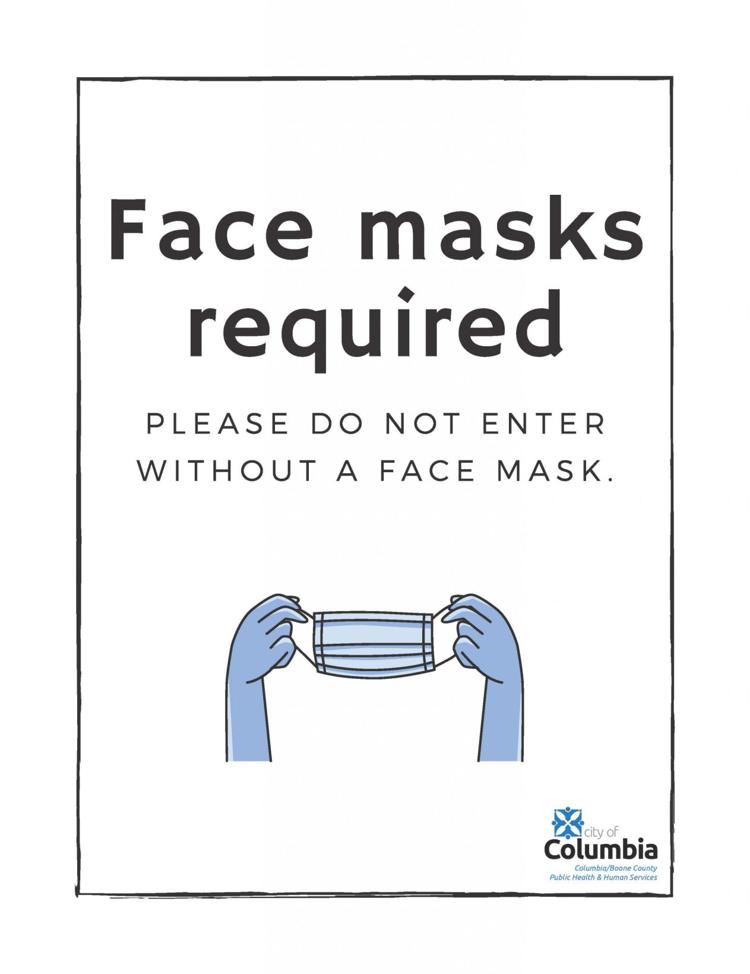 Six signs were released with various phrases, including "Face masks required upon entry" and "Face masks required, smiles still encouraged." One of the signs has been translated into Spanish.