MU released its public health and safety guidelines for the fall semester Monday and outlined a plan that will drastically alter how campus operates. But the "Show Me Renewal" plan will also significantly impact student life at MU.
The university's 22-page plan lists a number of new measures and recommendations for nearly every aspect of the student experience, from housing and dining to clubs, activities and simply navigating campus.
"Precautionary changes will impact nearly every aspect of campus life — how we live, study and work," Interim MU Chancellor Mun Choi said in a letter to students, faculty and staff Monday. "Our success will depend on everyone in our community sharing responsibility in our collective health and well-being."
Choi's letter summarized public health measures such as isolation housing, face masks and "blended" hybrid classes that MU will institute for the fall semester, which starts Aug. 24.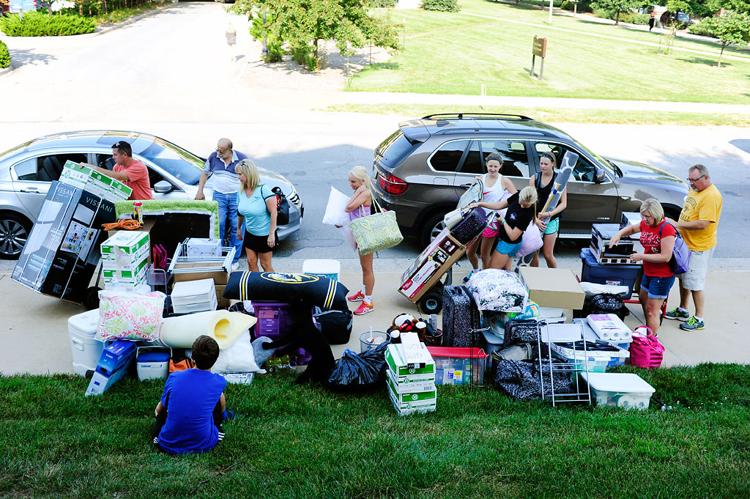 Residential halls and apartments
August move-in for MU student housing, normally of flurry of arrival and unpacking by thousands over a couple days, will be spread out over 12 days, beginning Aug. 12. Residence halls and apartments, which house many MU students on and off campus, are also implementing several measures during the fall semester.
• Students in campus housing must sign a "risk acknowledgement of the associate risk and precautions" prior to move-in. They will not be able to change rooms for the first three weeks of classes, which "supports a 14-day, symptom-free window for late arrivals." Visitors and non-essential staff will be prohibited from entering student halls and apartments.
• Common areas within these buildings, such as study halls and lounges, will also be modified to encourage social distancing, and common "touchpoints" in those areas will be more frequently cleaned.
• Restrooms in community-style residential halls, which are shared among a floor's residents, will be cleaned twice daily during the week and daily on weekends. Private suite-style restrooms won't be cleaned by university staff to prevent unnecessary entry, but suites will be provided labeled caddies with which to clean and sanitize their bathrooms.
• Residential halls will not have an altered capacity for students. As the situation around COVID-19 changes, MU Residential Life may allow more room changes or expand visitor privileges.
Campus dining
Dining locations on campus will be open in the fall, albeit with a number of new public health measures in place.
Floor markers and a limited number of students per location based on space will enforce social distancing, according to MU's plan. Cash will not be accepted at dining locations, only payment via MU student ID or debit and credit cards. Takeout options will also be available.
A number of other precautions will be taken at dining locations:
Campus dining staff will wear face coverings during shifts.
Straws, cutlery and coffee stirrers will be individually wrapped.
Condiments and napkins will be available in a central location rather than placed at tables.
Shared machines, such as ice cream and beverage machines, will be sanitized every hour.
Classes
Fall coursework will be organized into several formats this fall, including fully online, face to face and "blended" hybrid. That variety has implications for attendance, social distancing and how students interact with instructors.
Those enrolled in face-to-face classes are still expected to attend in person unless they are experiencing COVID-19 symptoms or other health concerns. Those who are not feeling well should not attend class, and "instructors will be flexible on attendance policies."
MU's Student Health Center will not hand out medical excuse letters to students during the fall, according to a letter sent to faculty by Vice Provost for Student Affairs William Stackman that was discussed at an MU Faculty Council meeting earlier in June.
The move "reflects our commitment to teaching students how to use health care resources appropriately and supporting meaningful dialogue between students and faculty," according to the letter.
The new policy prevents unnecessary costs of visits for students, ensures appointments are reserved for students who need medical care and minimizes risk of exposure from visiting the health center, according to the letter.
Faculty will also alter office hours, according to the plan. Options include virtual meetings, holding meetings in a larger classroom for social distancing or meeting directly after class meets.
Larger spaces for classes, such as Jesse Auditorium, are also being explored as a possibility by MU, which would allow larger lectures to meet while maintaining social distancing. Seats not being used in classrooms will be shrink-wrapped. Some labs and studio classrooms may require enhanced face coverings, in which cases social distance measures will be reduced to three feet.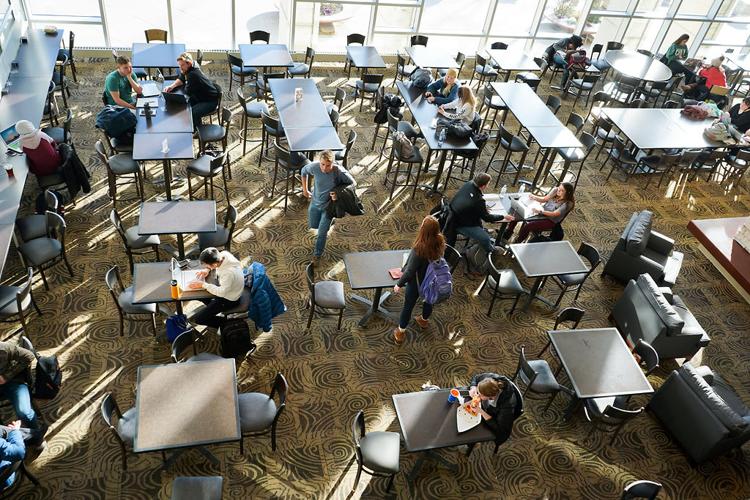 Popular spots on campus
Memorial Student Union and the MU Student Center will be open in the fall, including all entrances, according to the plan. Any dining locations or lines will have floor markers, and furniture will be spaced out or removed entirely for social distancing.
Sitting on the floor of these buildings is prohibited, and sleeping is discouraged — a policy resulting from the student center's basement being a common nap locale.
All drinking fountains will be turned off, and those seeking water on campus will be able to use bottle-filling stations, which will remain on.
MizzouRec will be open but with greatly reduced capacity, some spaces and equipment off limits and increased cleaning practices. Extra staff, hand sanitizer and gym wipes will be on-hand at all times. The facility will adjust its recreational sports offerings.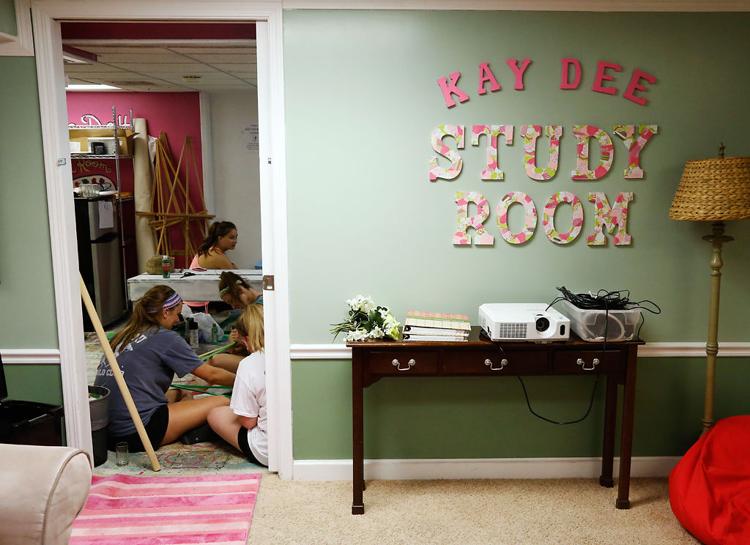 Greek life
The Interfraternity Council and Panhellenic Association, two of MU's four Greek councils, will hold "combined virtual and in-person recruitment," according to MU's plan.
IFC is planning face-to-face recruitment "following CDC guidelines" for the fall, according to its site as of Tuesday, which is tentatively scheduled for Aug. 19-23. PHA has tentatively scheduled its recruitment for Aug. 15-22, though its website does not mention how it will be conducted.
Both of those schedules, if carried out either fully or partially in-person, would run contrary to a recommendation by MU that all students "limit contact" for two weeks prior to the first day of class, as included in both the plan and Choi's letter to campus Monday.
Neither council responded to a request for comment regarding recruitment via email Tuesday.
Programming put on by specific chapters will be altered "with safety precautions in mind" or postponed, according to the MU plan. A limit on gathering sizes has also been imposed, and chapters have been encouraged to determine places to quarantine members who test positive or have been exposed. Fraternities and sororities' chapter houses often hold several dozen members at a time.
The plan does not specify how MU plans to enforce these guidelines regarding Greek chapters, as many of their activities and events happen off-campus and outside of the university's jurisdiction.
Campus activities
Social distancing, enforced by MU staff, will be in place regardless of venue, according to the plan. Events are encouraged to be decentralized, use outdoor spaces and utilize virtual options. All those attending campus-sponsored events must provide their contact information or swipe with their student ID for contact tracing purposes.