As the vaccine supply and demand curves fluctuate on a weekly and almost daily basis, so do vaccine behaviors.
Some people who drove multiple hours for their first dose are opting to take the second dose at a closer location. This creates excess doses at second-dose vaccination events.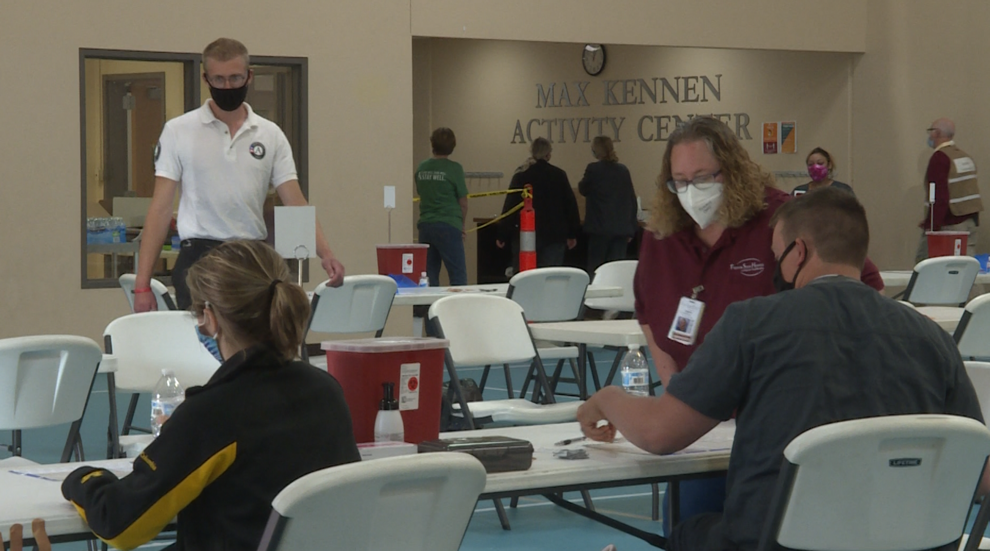 There remains a wide disparity between supply and demand in Missouri. According to state data, there was over a 150,000-dose difference between request and shipment.
Samantha Anderson drove two and a half hours to her vaccine appointment Tuesday in Mexico, Missouri, saying it was the only available location.
"I signed up back in January," she said.
Anderson is one of many who've had to rearrange their daily lives to fit in long drives for their shots.
This has been a common trend in recent weeks as more vaccination sites open in major Missouri cities. Before, many traveled to rural areas to receive their vaccine. By the time the three or four weeks were up, those people had closer locations with vaccines available, and some have chosen to go there instead.
Anderson said she drove from Festus to her boyfriend's place in O'Fallon, which is still over an hour away from Mexico.
This is yet another wrinkle in what has been a hectic vaccine rollout in Missouri and around the country.
MU Health Care Family Medicine Physician Margaret Day said those who've gotten their first vaccine at MU Health Care should return for their second dose there, too.