Rural Franklin County looks different this spring.
Usually, kids are playing on playgrounds. High schools are preparing for graduation and prom. Families go out to lunch in their Sunday best following church services, garage sales and weddings.
But, much like the rest of the world, life in pockets of rural Missouri has seemingly come to a halt due to COVID-19, even before Gov. Mike Parson issued a statewide stay-at-home order that takes effect Monday.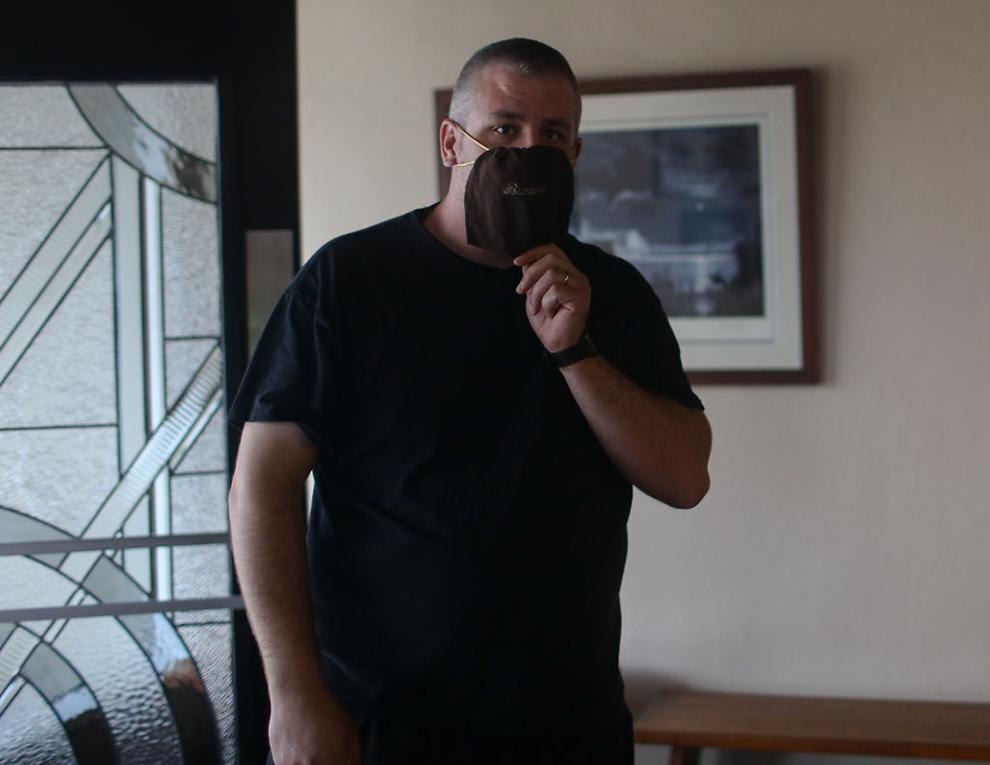 As some local leaders have called for the closure of non-essential businesses and asked people to stay home to prevent further spread of the disease, Missouri small towns have had to adapt.
With access to health care and grocery stores already limited, combined with the independent nature of rural Missourians, COVID-19 poses a unique risk.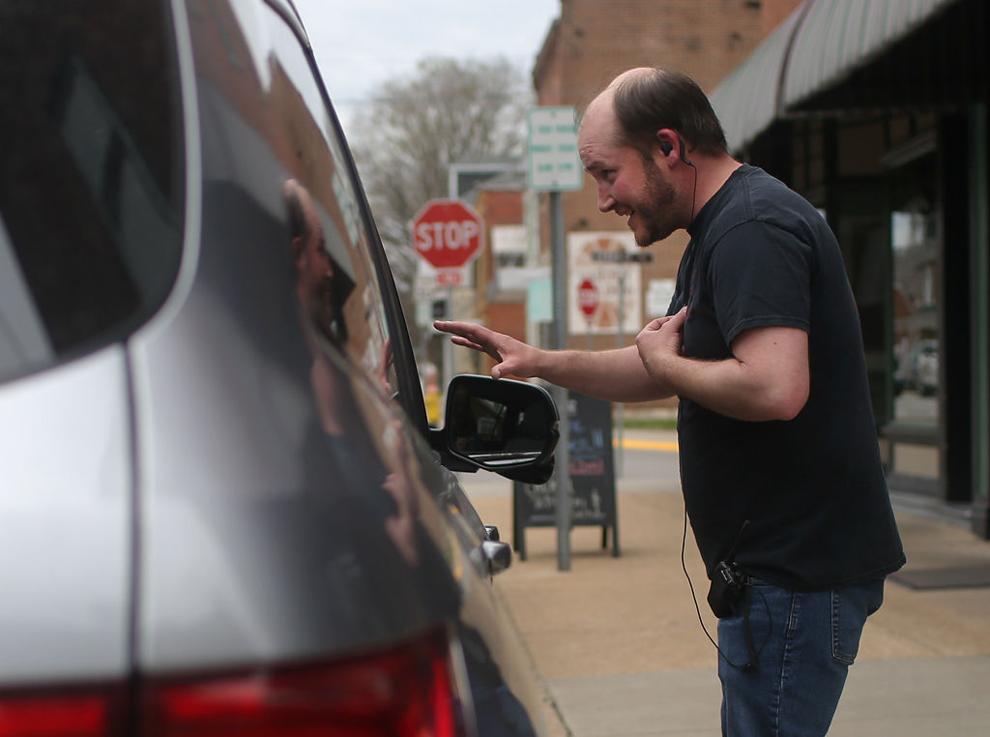 Not everyone has gotten the message.
In rural areas, where excursions to the nearest store are a common form of community engagement, keeping people home can be a tough sell.
"To get people to understand and to take this seriously is pretty hard," said Chris Gamm, presiding commissioner of Pike County. "Social distancing … it's just not a human's style. We like to hug, handshake and stuff like that."
Independent by nature
Franklin County is home to about 103,000 people. Most of those people have had to find a new way to carry out their everyday lives while staying home as often as possible. As of Saturday, 24 people had tested positive for COVID-19.
The Lowe's home improvement store in Washington, Missouri, has experienced strong sales in past weeks, according to Union Mayor Rodney Tappe.
Tappe, who works at the store full-time, said he suspects this is because it is one of the only places that allows customers to browse in-store. He said plumbing supplies, paint, flooring and gardening supplies have been disappearing from shelves.
"We have people that come in and bring their families in," Tappe said.
He said Lowe's has been unable to limit employees because of the number of customers coming through the store on a daily basis.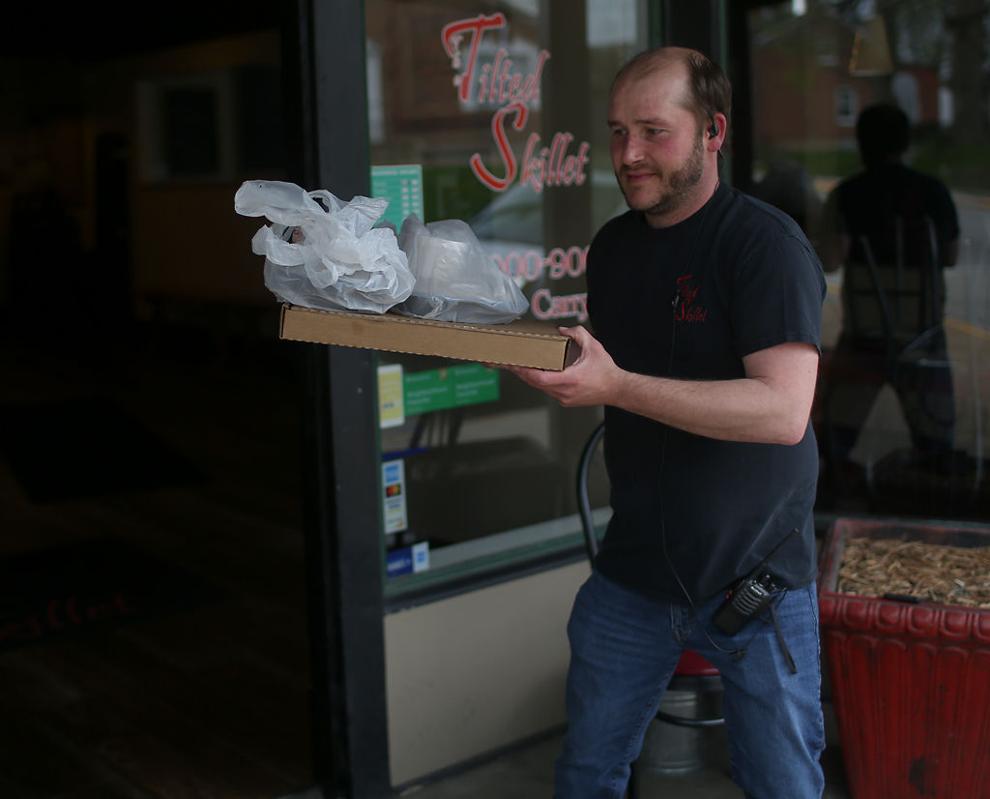 In Pike County, Gamm said he's been on the radio asking people to take social distancing seriously. Located north of St. Louis, the county population is roughly 18,000; two positive COVID cases had been reported as of Saturday.
However, many people in his community see grocery shopping as a social and family event.
"They're very independent. They don't like being told, 'No, you can't do this or do that,' which is basically everybody in rural areas," Gamm said.
Missouri was one of the few states in the country to not have a statewide stay-at-home order until last Friday, when Parson announced a mandate that takes effect Monday. Missouri's diverse rural and urban communities were one of the reasons he waited, according to previous Missourian reporting.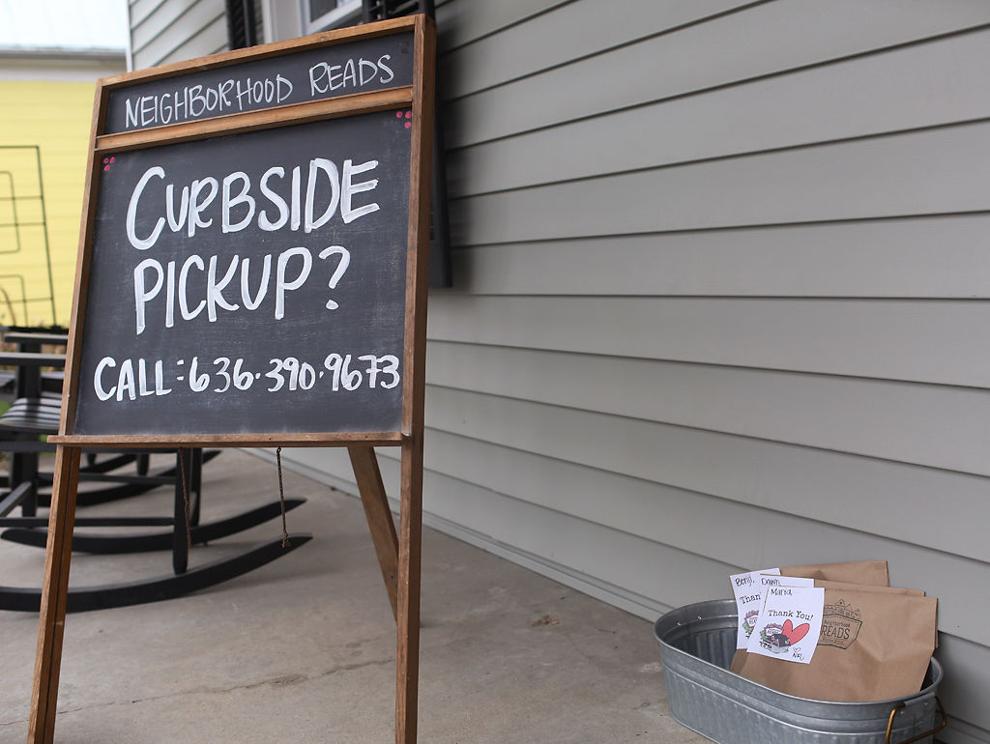 Several local and county officials passed stay-at-home orders prior to Parson's announcement, including Pike County on Friday. However, Gamm said that most citizens work in places that are considered essential, including a state prison, factories that produce medical supplies and agriculture locations. Gamm said the employers are doing their best to make accommodations.
In other places around Missouri, there hasn't been much resistance. St. Francois County, which has a population of around 65,000, passed a stay-at-home order that went into effect Friday. The county has 14 positive cases of COVID-19 as of Saturday.
Presiding Commissioner Harold Gallaher said that although there have been a few complaints since it was announced Monday, the community response to the order has been mostly understanding.
Gallaher said the gap between the approval of the stay-at-home order and the order taking effect was to give people time to adjust. "We wanted to give everyone a chance to prepare, especially the businesses. We're trying very much to not knock people out of work," he said.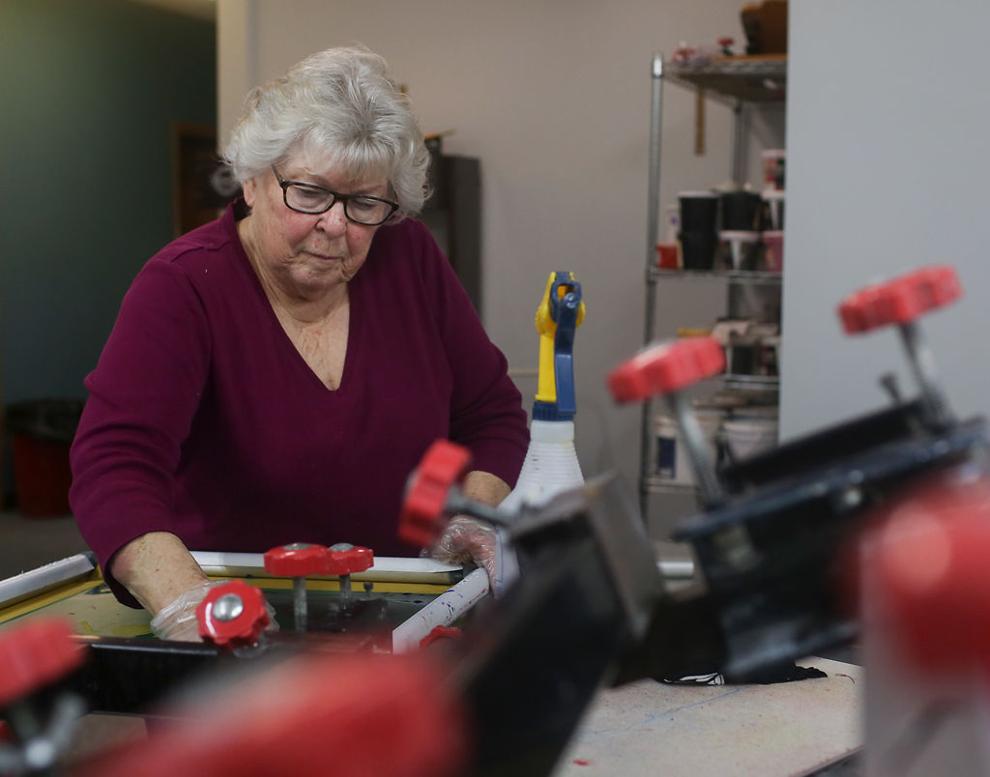 Facing limited access to key resources
Although parts of rural Missouri may feel insulated from COVID-19, its effects could be felt more acutely than in other places. The lack of immediate access to health care, grocery stores and broadband could exacerbate issues posed by the virus for these communities.
Brett Siefert, the administrator of the Lincoln County Health Department, said that a lot of issues rural areas have are especially magnified during times like these. Lincoln County, which passed a stay-at-home order March 28, had 16 positive cases of COVID-19 as of Saturday.
"When the numbers start climbing ever higher, whatever that peak's at, it's going to almost certainly overwhelm available resources," Siefert said. He said there are concerns with a lack of providers in the area. Additionally, Mercy Hospital, the only one in Lincoln County, has a bed capacity of 25.
Just north, Gamm said he was told only two rooms at Pike County Memorial Hospital in Louisiana could be used to treat COVID-19 patients. If needed, Gamm said they would have to send COVID-19 patients to the St. Louis area, which is over an hour away.
Access to testing in rural areas is also a concern. Mayor Michael Brown of Concordia, in Lafayette County, said the nearest testing center is 27 miles away in Lexington. Concordia's closest hospital, I-70 Community Hospital in Sweet Springs, closed last year.
In Lafayette County, there had been 26 recorded cases of COVID-19 and one death as of Saturday.
Siefert said that minimal access to healthcare will likely become more of an issue as more people become ill.
"Especially in the rural areas," he said. "Just because it's that much more stark, how few beds there actually are in a lot of rural communities."
Facing uncertainty in business sector
For small businesses, COVID-19 has forced owners to change how they operate, even causing some to shut down.
Kristi Kee is the owner of Trophies T's &More, a T-shirt production and graphic design business in Union. Her store has been among the Franklin County businesses still operating Monday through Friday, with a limited number of customers allowed to enter. She has also increased the business' online store, where customers can make orders.
"We're just trying to market differently," Kee said. "We have hardly any foot traffic."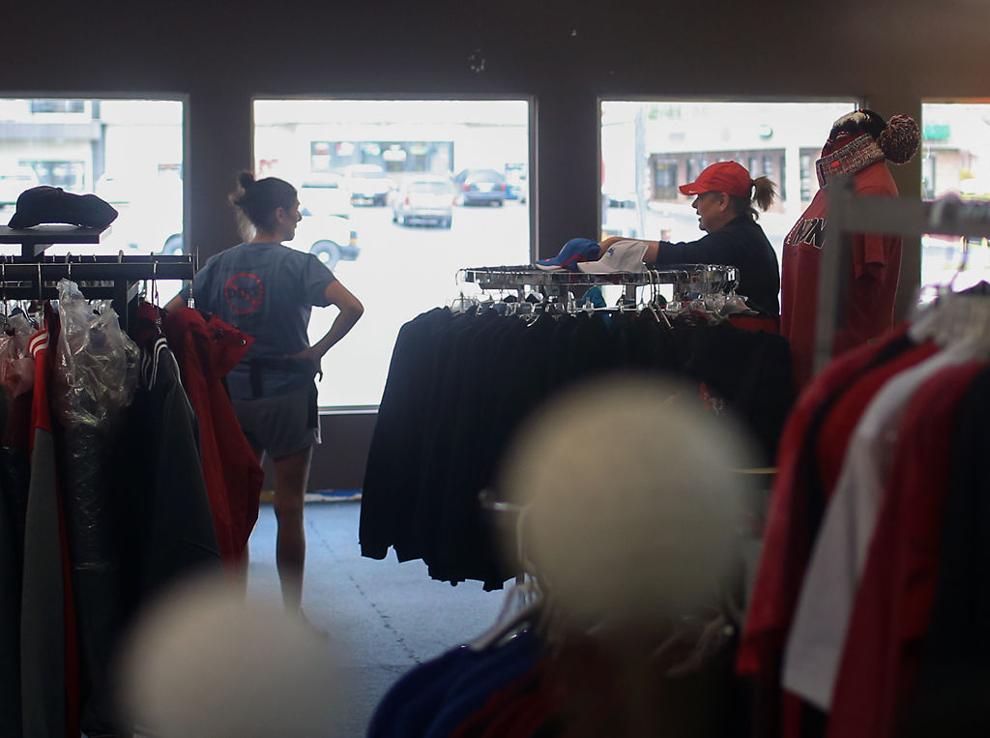 People in the community have bought gift cards to help support her business during the pandemic, she said.
Kee said most of her large orders are from big companies that order for their entire staff.
"Right now, one: everyone is scared to spend any money and two: a lot of companies are not working, so obviously they're not going to go out and buy new apparel for their employees."
Currently, all of Kee's suppliers are still open, so her ability to make product has not changed. However, with schools being closed and other changes in spring activities, the number of orders has decreased.
"My peak season is baseball and softball, and since none of that is happening right now, we're losing huge money," Kee said.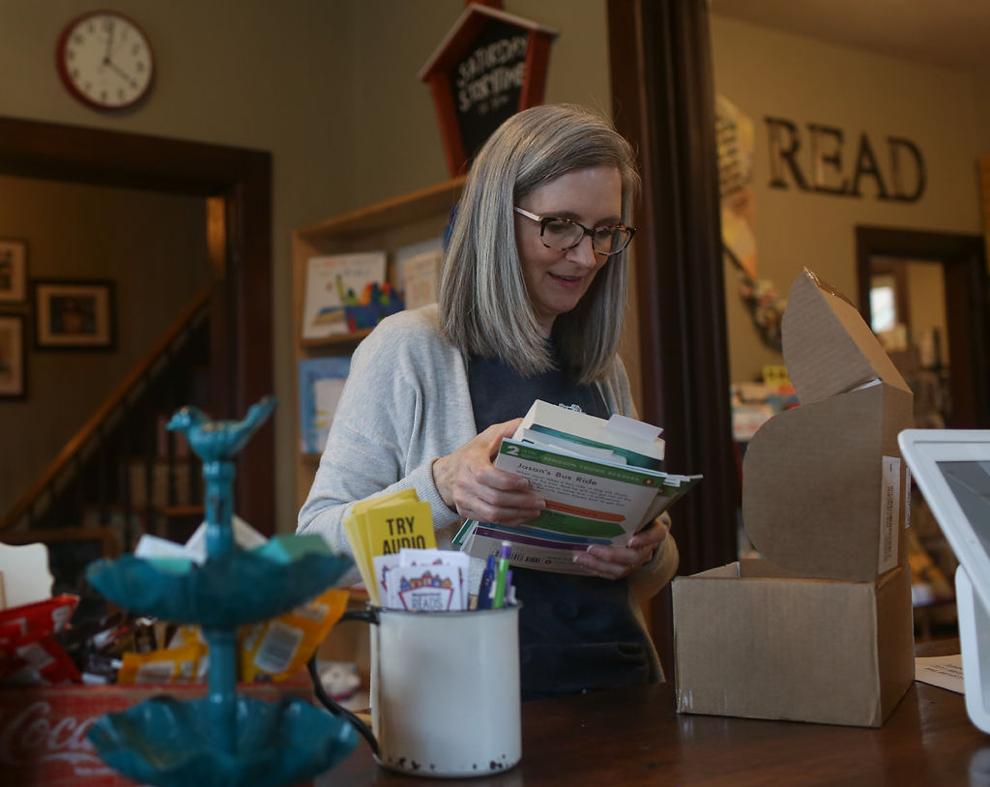 In Washington, Dawn Kitchell has started contactless options for those who want to purchase books from her store, Neighborhood Reads, called "porch pick-up."
"We operate out of a historic home downtown, so we have a covered porch, and we have a little bucket out on our porch and if someone wants to pick up their books or whatever they buy from the store, then we package them and leave them out on our porch once they let us know they are on their way," Kitchell said.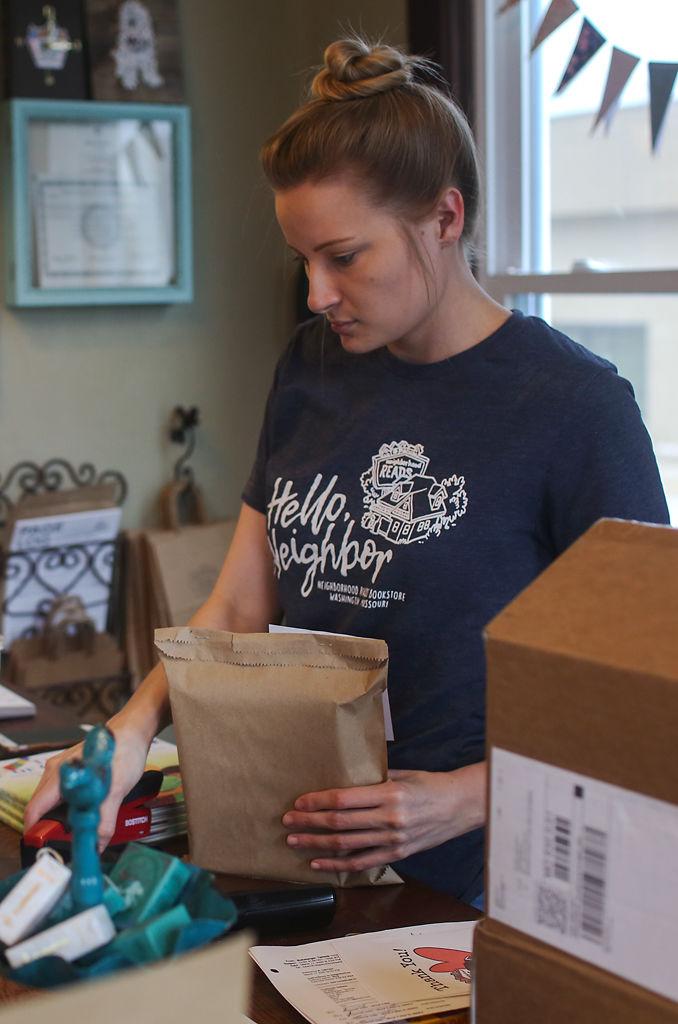 She said they have also started doing home book delivery in the area and also sending books out by mail.
Since COVID-19 has hit Franklin County, Kitchell said they closed their store to the public, but orders aren't slowing down drastically.
"We're getting orders from a variety (of) means. They're calling, they are ordering online, they're messaging us on Facebook," she said.
With the statewide stay-at-home mandate beginning Monday, Kitchell said she'll be shortening her hours to match peak times for online shopping.
'It's just amazing to me, day-to-day, how much things change," she said.
Reporters Colin Willard and Gaby Morera Di Nubila contributed to this report.