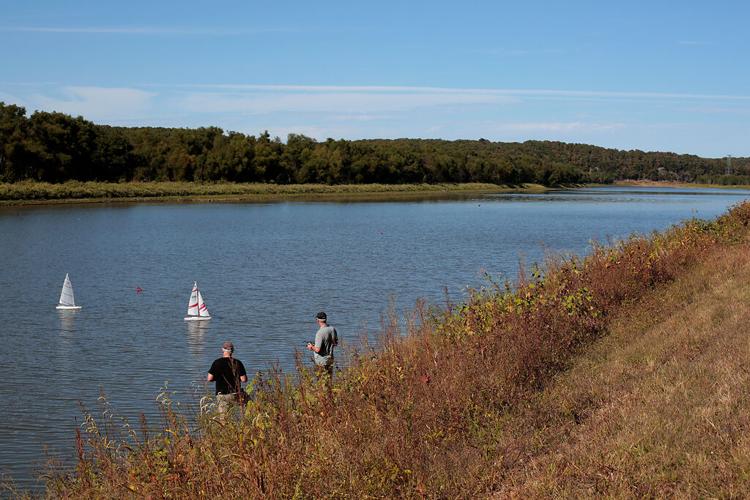 OSCEOLA — Alison Yates' family has had a store on NE Highway 13 since she was 14 years old.
They owned a grocery which opened in 1996, before being lost in a fire in 2013. Yates and her husband built what is now The Amish Trading Post and reopened it the next year.
In her 25 years of working on Highway 13, Yates said that this year "the highway traffic was as busy as I've ever seen it."
The reason? Yates calls it "COVID culture."
"Everybody's just changed the way they do everything," Yates said. "We were blessed to be able to stay open for the initial shutdown because we were considered essential with food and gasoline, and there wasn't a lot of places that were open. You know, Walmart was shutting down at 8 p.m."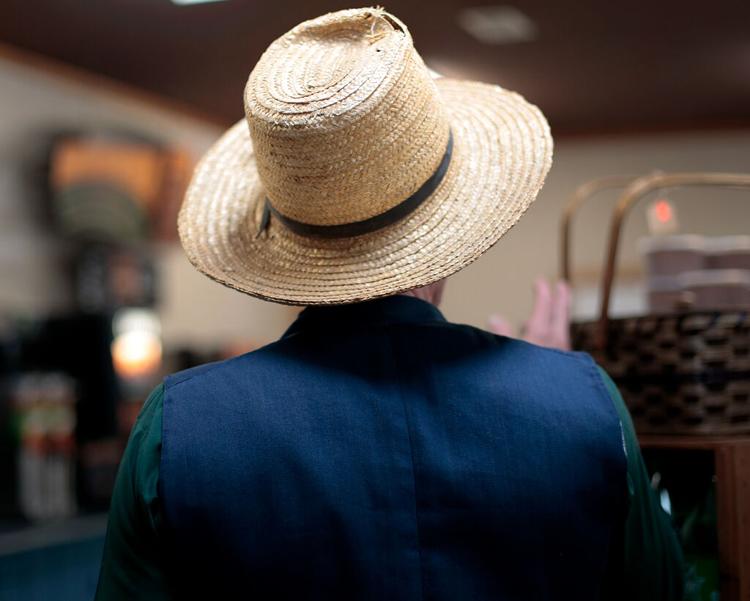 The Amish Trading Post is a "one stop shop" for a variety of goods, including household items such as cutting boards, woven baskets and furniture, all handmade by local Amish communities. It also sells a variety of canned goods such as jams and jellies, along with serving burgers in its restaurant. New items arrive weekly and can be ordered online through the website.
Yates described approximately a 75% increase in sales from last year, likely due to the change in habits of consumers due to the COVID-19 pandemic.
"We were seeing people come out of cities looking for a road trip, something to do to get out of the shutdown," Yates said.
COVID spreading in Missouri
The experience of the Amish Trading Post is unique — just like the situation in the area surrounding it.
St. Clair County, where The Amish Trading Post is located in rural Osceola, had reported some of the lowest COVID case numbers in Missouri for the majority of the pandemic. This dynamic shifted when schools resumed in-person instruction, and St. Clair reported the highest positivity rate in the state during the last full week of September. Tracking by the New York Times shows a spike in cases in St. Clair, and that the number is still higher than it's been.
"It reared its ugly head in the last three weeks," Jeanne Beas, an epidemiology investigator for the St. Clair County Health Center, said.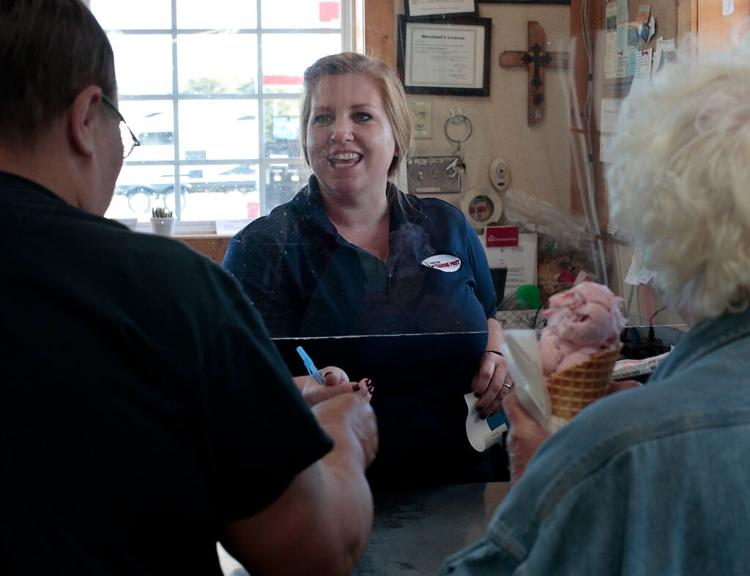 St. Clair is not alone. In recent weeks, many of the areas in Missouri where COVID-19 has spread fastest are rural. In the most recent federal report, most of the state's counties listed in the "red zone" are rural, and overall almost 75% of all Missouri counties are reported to have moderate or high levels of community transmission.
The Missouri Department of Health and Senior Services reported a seven-day average positivity rate of 13.9% last week.
The figure is half a percentage lower than the highest-ever rate of COVID-19 tests coming back positive in the state, which was reported by the state health department last week.
A high positivity rate could indicate that the community may largely be testing the sickest patients — possibly missing milder or asymptomatic cases and making it difficult to measure the spread of the virus. A lower positivity rate could suggest patients with milder or no symptoms are included.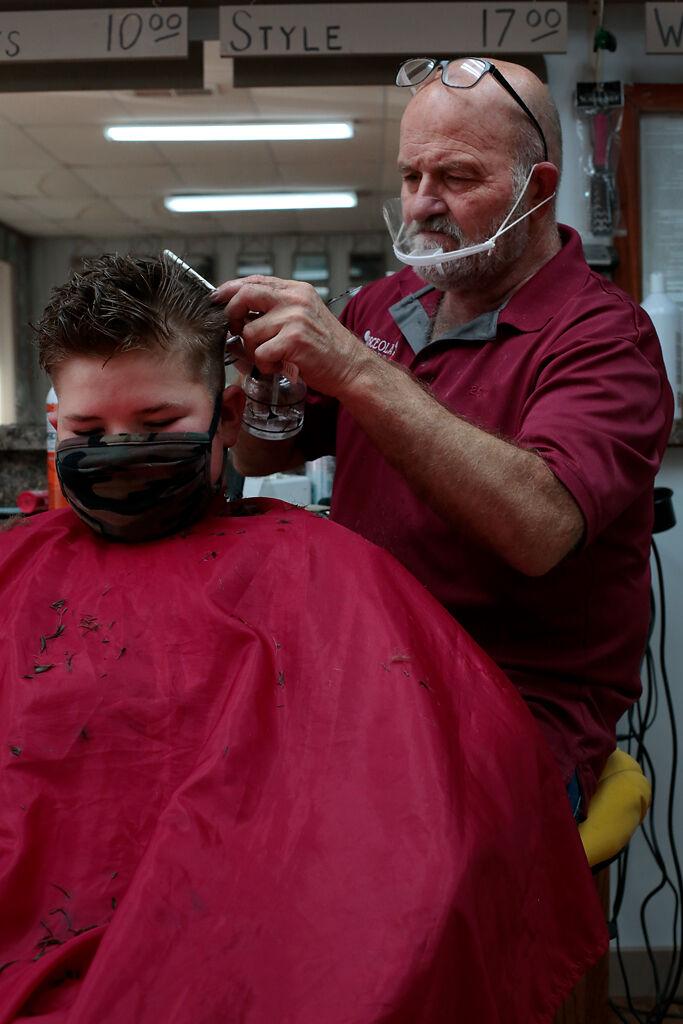 Missouri's increasing positivity is occurring in counties outside of the larger metro areas; counties like Madison, which has a population of 12,000 with a 49% seven-day positivity rate, hold some of the state's highest rates. The top 10 counties with the highest seven-day positivity rates are all considered rural and do not have populations greater than 30,000
The per-capita rate of COVID cases in St Clair County remains low compared with most of Missouri, but the uptick was a warning sign to Beas and others.
Both Beas and Yates attribute at least some of the sudden spike in cases to schools traveling to compete in team sports.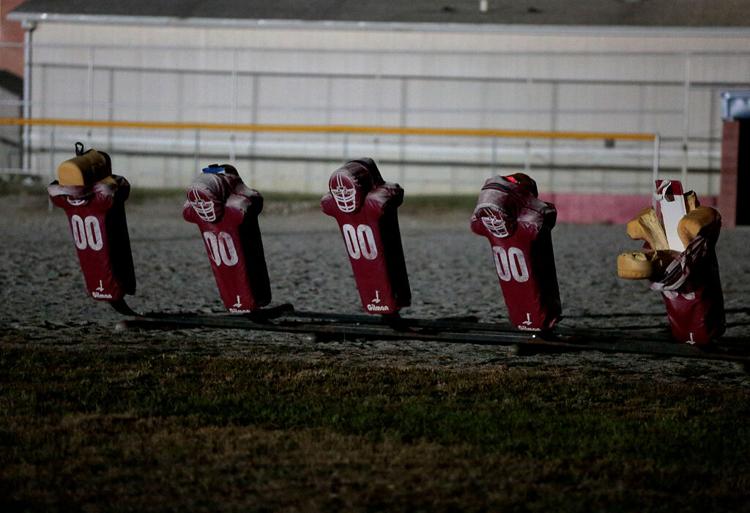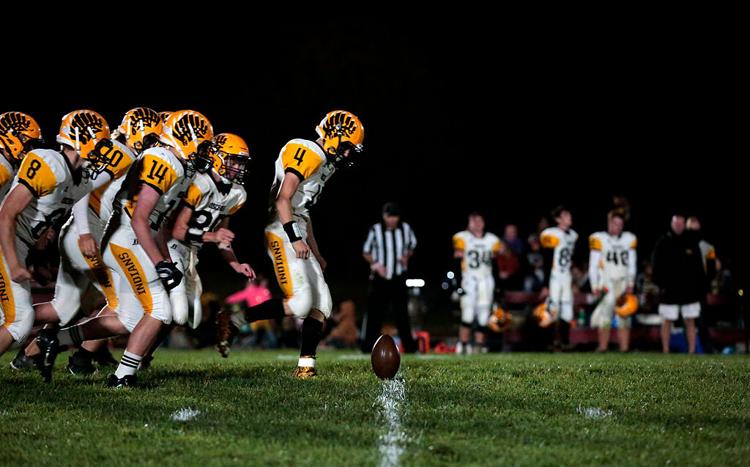 Osceola Public School District Superintendent Michael Fransen informed parents and patrons in a letter dated Sept. 23 that approximately 70 students — 40 elementary and 30 high school — had been self-quarantined. The district contains about 260 pre-K through 6th grade students and 242 7th grade through 12th grade students, for a total of approximately 500. That means about 14% of the student population was under quarantine at the time.
Fransen explained that two groups were identified for quarantine — one was a group of fifth-grade students after a child who had a family member that tested positive interacted with peers in a common area. The other involved the high school volleyball team; players came in close contact during practice with a teammate who had tested positive. Attendance that week dropped to 64%, according to Fransen.
The question now — at what point should schools close?
"Some districts may say, OK, once our attendance level drops to a certain percentage then we'll go to distance learning or we'll go online," Fransen said. "But I think our ability for us as a smaller district, a rural district to, you know, make that happen is a little bit more problematic, because we have some people that do not have Wi-Fi access."
Fransen points out that the decision to move to remote learning would create much more complex questions. What happens to working families who do not have alternative child care? Will special-needs students still be able to receive appropriate treatment? How can the district provide technology to students while there is a supply shortage? Can the district provide internet access at school for students to use if their Wi-Fi is inadequate?
"The bottom line is, nobody has a playbook," Fransen said, adding "You're building the airplane while you're flying it, and that's the best way I can describe it."
Fransen said his hat goes off to every superintendent as they are all working their way through this pandemic.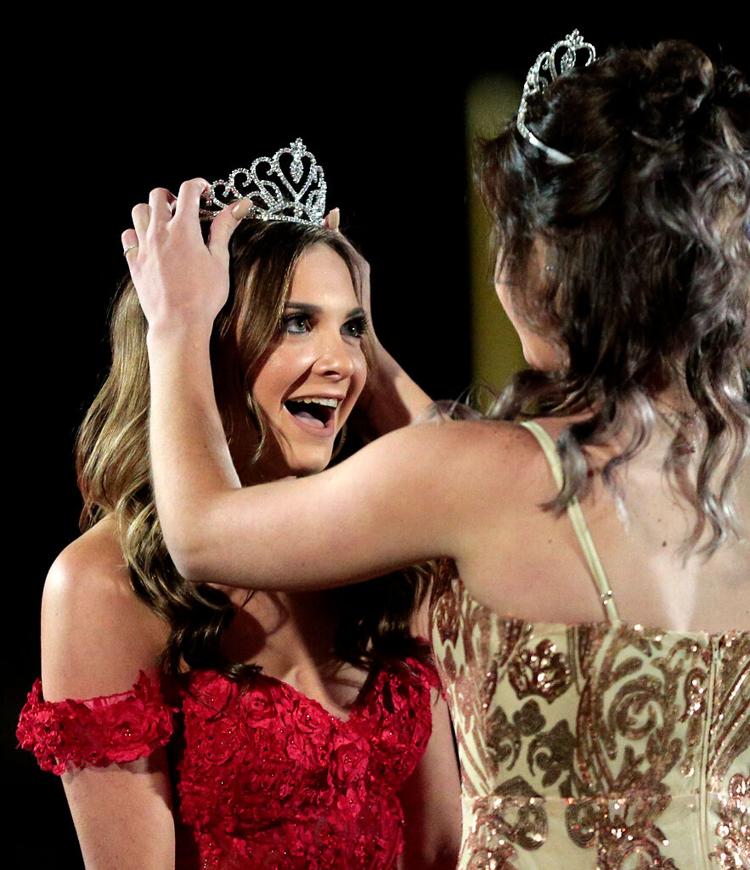 "You have to understand we're looking at life safety first," Beas said. "Education is very important, but you can't have education if you don't have that life safety first."
In the midst of the crisis, Beas has found that members of the community are putting the needs of others before their own.
"I know that with rural families, we have a tendency to be there for our neighbors as well as for our family members," Beas said. "Normally when someone would run out of something, you might have to run to the store — not in our rural communities. Neighbors, friends and family members are delivering those things to them and dropping them at their door so they don't have to worry about it."
Beas' personal phone number is listed on the St. Clair County Health Center website, so that she can be readily accessible to help members of the community with any questions. She says she has even received calls from people in St. Louis and St. Charles — towns far from St. Clair County — asking for her input. She's doing all she can to aid all residents of Missouri.
"I always tell them, if you do run out of things and you need them, and you don't have family or friends because you've moved to the area recently or anything else that's going on, maybe everybody's under isolation, then call me and I'll take care of it for them," Beas said. "Thank goodness we haven't had to have that, but that's something that we feel that we need to do."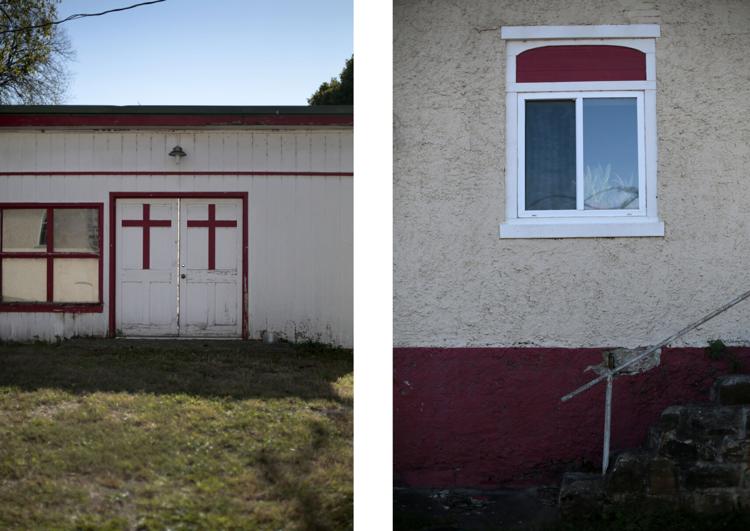 Different counties, different experiences
In the northern part of the state, Mercer County has experienced relatively few COVID-19 cases. As of last week, the county had 34 cumulative cases since June, when the illness first arrived in the region. Only two cases were active.
In Princeton, the county's main town with around 1,200 people, only 20% wear face masks in their daily lives, estimates Gina Finney, administrator of the Mercer County Health Department. The facility offers routine screenings, immunizations, and therapies, but does not provide testing or treatment for the coronavirus. That is left to local doctors.
The department implemented procedures for contact tracing of COVID-19 cases but has struggled with getting people used to the isolation and quarantine idea, Finney said.
"They don't think that the illness is maybe severe enough, and probably just maybe hasn't impacted people they know," she said.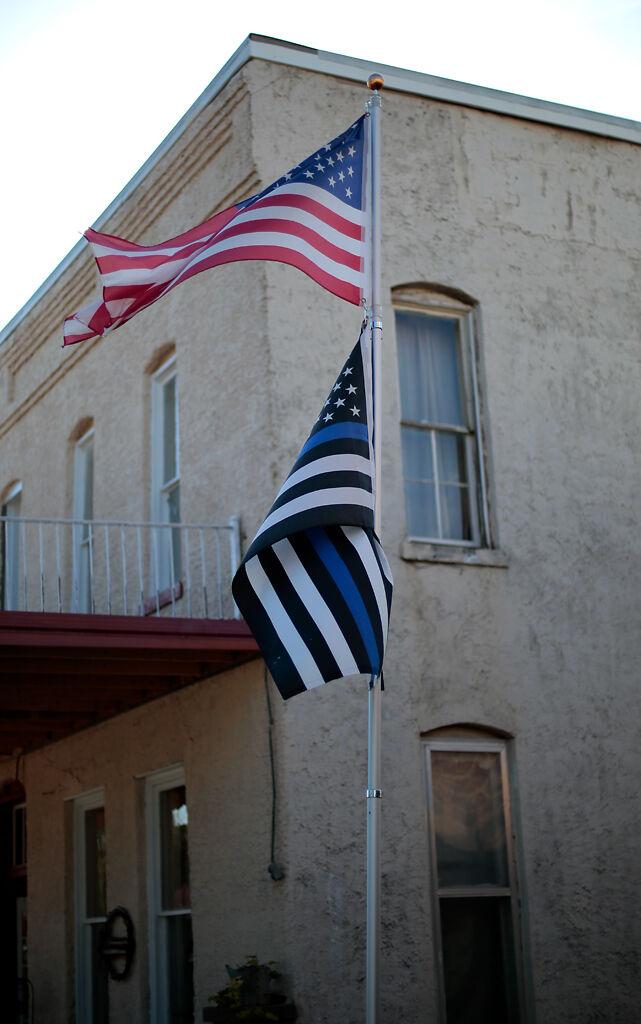 Callaway County, which has seen an uptick in cases in the past month, had to revert its courthouse to operating under tighter restrictions on Sept. 24. Mary Epping, the court administrator for the 13th Judicial Circuit, said this was due to a court employee testing positive for the virus. The tighter rules lasted for two weeks.
"We did contact tracing and sent staff home to quarantine who we felt were in close contact," Epping said.
Epping said the courthouse in Fulton is a multipurpose building, with other local government offices being housed there. The reversal to Phase One only impacted the parts of the building which are involved in court proceedings — as they are following ordersfrom the state Supreme Court on pandemic operating procedures.
"Phase One" restrictions limited the court to having no more than 10 people in the courtroom at a time. This includes judges, attorneys, bailiffs, defendants and any other individuals.
"We already have been using video and video conferencing for court," so that didn't change, Epping said.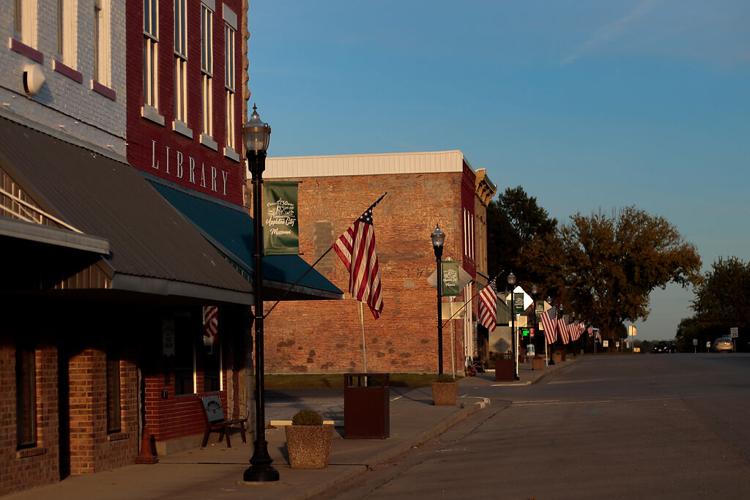 Reporters Jose Luis Adriano, Wicker Perlis and Adam Jackson contributed to this report.