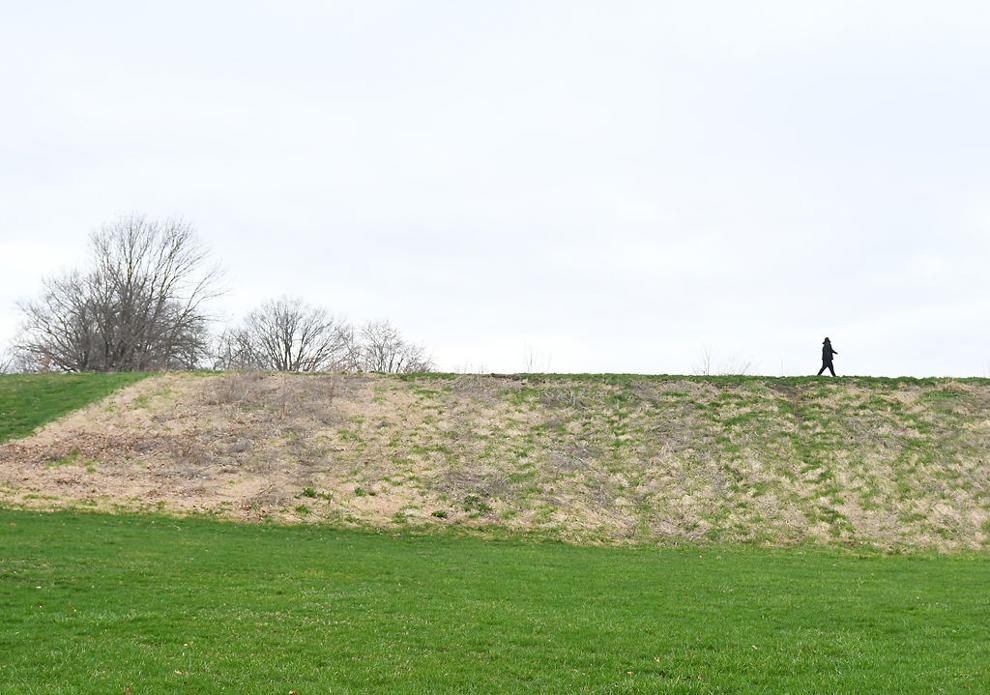 Columbia and Boone County will be under a stay-at-home order as of 8 a.m. Wednesday through 8 a.m. April 24, city leaders announced Tuesday morning.
Columbia Mayor Brian Treece announced the new order for the city at a news conference. Boone County Presiding Commissioner Dan Atwill also extended an order for the county.
In light of the new order, Columbia Public Schools will now extend its school closures with plans to reopen on April 27, a letter to families from the district said.
During the closure, elementary students will learn through study packets, while older students will use a program called Schoology for online learning. These alternative teaching methods will continue through the extended closure.
"Distance is the best defense," Treece said in outlining the order in a virtual press conference broadcast from city hall.
Treece said the order may be rescinded or extended depending on the information the city receives.
As of 6 p.m. Monday, there were 20 positive COVID-19 cases in Boone County. Stephanie Browning, Columbia/Boone County Public Health and Human Services Director, said three cases were contracted through community transmission.
Browning said the order was based on the speed in which cases are being reported in Boone County — from one case March 17 to 20 cases on Monday — and because of the discovery of community transmission.
The order asks residents to stay at home except for essential purposes. Non-essential business and operations will cease. Non-essential businesses can continue operations if employees are working from home.
The order allows for essential services — including grocery stores, pharmacies, gas stations, child care, health care facilities and financial services — to continue, and restaurants will be allowed to continue take-out and delivery service.
In a Facebook live presentation, county health department representatives specified a few more essential businesses: sanitation, transportation, banks, hotels and motels, manufacturing and distribution for essential services, media, mailing and shipping, and maintenance and construction
Businesses can email coronavirus@como.gov to see if their specific business is essential, according to the Facebook live presentation.
Browning said that people should keep their distance from each other when doing essential activities. The CDC recommends people stay at least six feet apart.
"We ask for everyone to bear down as we move forward," Atwill said.
The order also allows for outside activity, including continued use of trails.
Day cares will also remain open, Browning said, due to the importance of providing child care for essential workers, including health care professionals.
However, there will be restrictions on how day cares are operated, including allowing no more than 10 children plus an adult in a room and not mixing groups of kids, she said.
Treece said the order will be enforced on a complaint-based system, in which complaints about non-essential businesses staying open will be addressed by cross-trained building inspectors.
On second offense, businesses will be referred to Browning. Those who are not responsive can face fines and/or jail time, according to the order.
Columbia Chamber of Commerce president Matt McCormick acknowledged the potential economic impact of closing businesses but said the city and county governments have considered input from local businesses on how they should proceed.
McCormick encouraged business owners to read the order thoroughly.
"We are here to help and we are here to work through everything that you might need as you continue to take care of your employees," he said.
All the officials acknowledged the difficulty of following the order, but said it is necessary to slow the spread of the virus. Atwill said, if followed, it can prevent more drastic measures, such as mandatory quarantines.
"I realize that these orders are disruptive," Browning said. "They're hard on our families, they're hard on our individuals, especially families with kids. I know this probably poses a real issue."
Browning emphasized that social distancing does not mean social isolation, and although people are discouraged from visiting friends and family for anything besides an urgent situation, they can still make phone calls and video chat to stay connected.
The officials also all emphasized a sense of community in getting through this time of emergency.
"This is a moment in time and I know we will meet this moment together," Browning said. "I have a lot of faith in the people in this city and county. I know we can do this together and we'll get through this."
The district will have eight buses that will make multiple stops Mondays through Fridays, the letter said. The stops will last around 15 minutes, and the student must be present to receive a meal.
The district is the fifth largest in Missouri, according to its website, with 19,052 students over four high schools, six middle schools and 21 elementary schools.
Gov. Mike Parson has not issued a statewide stay-at-home order, leaving the decision up to the jurisdiction of city and county governments.
This is the third order issued by Browning during the coronavirus pandemic. The first banned gatherings of more than 50 and the second lowered that number to 10. City Council also declared the city in state of emergency at its meeting March 16.