As students began to move into MU residence halls and apartments Wednesday, residential assistants — or RAs — expressed concern about their own health and safety, citing university policies and duties they believe would put them at more risk of exposure to COVID-19.
In private meetings with Department of Residential Life supervisors and interviews with the Missourian, RAs criticized what they viewed as expanded duties, including leading campus activities and tours with groups of students, that needlessly put them and others at risk to begin the fall semester.
The residential assistants were to meet with Director of Residential Life Tyler Page and medical experts Wednesday evening, MU Vice Chancellor of Student Affairs Bill Stackman told reporters Wednesday. Page said he hopes to hear specific concerns from RAs and plans to clarify the steps MU is taking to keep them safe.
"We will make an adjustment to our plan if we have to," Stackman said. "Hopefully we land at a place where people feel really good."
Residential assistants were told Monday by Residential Life leadership that they would be leading groups of 20 students as liaisons for Welcome Week, a slate of campus programming for incoming students during the week prior to classes starting.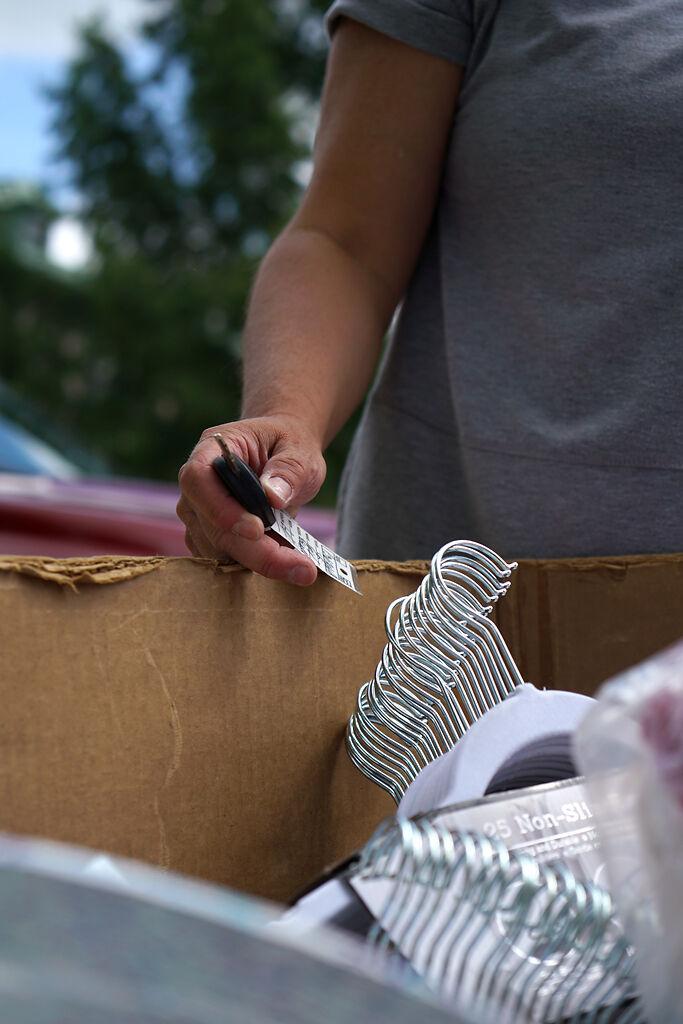 That programming includes campus tours; Citizenship@Mizzou, a seminar about inclusion and equity; and Tiger Walk, an annual tradition where incoming students run through the columns on Francis Quadrangle.
MU has made a number of changes to Welcome Week in order to comply with public health guidelines. Some events have gone virtual, and others that normally involve large crowds, such as Tiger Walk, have been altered to function with smaller separate groups.
But some residential assistants, who initially thought that they would not be taking such prominent roles in the events, saw them as needless risks. Those who spoke with the Missourian were granted anonymity because they are not authorized by MU to speak with members of the media.
"It's kind of selfish to try to put all of us in that situation for 20 people – for 20 freshmen – because they want everyone to have a full experience, but we are still in the middle of a pandemic," said one RA.
The Monday Zoom meeting with Residential Life leaders, when RAs were given their duties for Welcome Week, grew contentious as the RAs questioned and criticized the decision to go forward with the events and involve them.
Concerns were voiced in the text chat of the Zoom call; in subsequent meetings this week, the chat was disabled.
"All of this is unneeded risk, none of this is being done safely," one wrote.
In past years, Welcome Week groups have been led by volunteer leaders — and although those leaders will still be present, RAs will also be expected to take on roles.
"Being Welcome Week leaders is not our job," said another RA. "That's not what we're paid to do, and that's never something that's been in our job description. We usually help out with the Welcome Week leaders, but we are not required to take (a group)."
They were concerned that their new duties would result in being exposed, as well as how social distancing and other guidelines could be enforced. Some questioned why the events were still being held in person at all.
One RA said it "seems like (MU) made very little effort to distance any of the beginning of school activities." Another said the three-week no-visitor policy at MU housing would be made moot by their participation in group activities.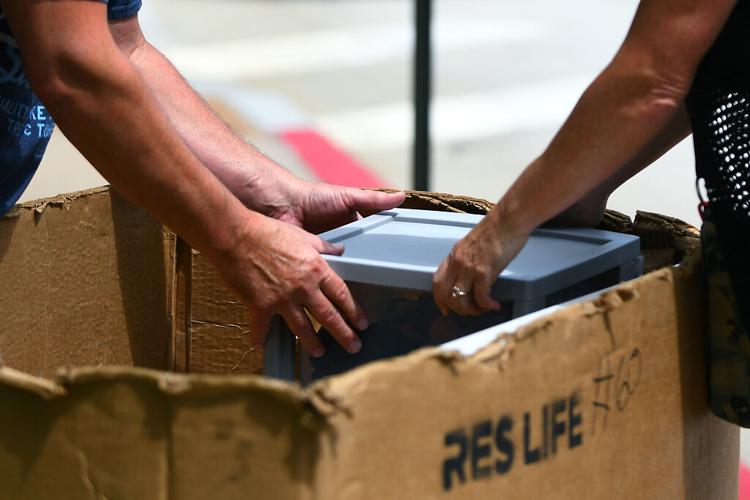 "Tradition shouldn't be more important than health..." another said, which five others agreed with.
"I think the RAs are being put in more risk than anyone else," wrote still another. "We are being surrounded by everyone constantly."
The saga has prompted some RAs to consider quitting the position, one said, despite housing being tied to the job.
"This is definitely not what we signed up for. We did not sign up for our health to be put at risk," they said. "We understood that by coming back to campus, we'd have an accidental risk of getting exposed, but this is deliberate risk."
Risk acknowledgement contracts
All students living in MU housing, including RAs and staff, are required to sign a contract acknowledging the risks associated with campus housing and dining, as well as expectations for the semester.
The contract from the Department of Residential Life declares that it is legally binding. It requires students to "acknowledge the contagious nature of COVID-19 and the risk of possible exposure by living in a Residential Life owned or operated facility," and includes the statement, "the risk of becoming exposed to or infected by COVID-19 in the residence halls or apartments may be affected by the conduct of myself and others."
The contract continues: "The University cannot guarantee that you will not become exposed to or infected with COVID-19 while living in facilities owned or operated by Residential Life. Further, living in MU housing could elevate the risk of contracting any contagious illness simply due to the dense populations in the residence halls and apartments."
Students must agree that they will adhere to MU guidelines about testing, isolation and contact tracing. Those regulations include altered rules on visitors and guests and restricted common spaces within housing areas.
Students who live together will be required to complete a "shared living agreement to establish living parameters" to reduce possible transmission among roommates, according to the contract. One RA called the agreement an "initial step."
"If we see residents that are not wearing a mask or not following social distancing, it basically goes the same way that we would handle any other infraction," the RA said. "Which is warning someone, telling someone, 'This isn't OK. This isn't our policy right now.'"
Repeated violations will lead to RAs reporting any issues to hall coordinators or supervisors.
Residential Life "may find it necessary to take specific actions to protect the public health of residents," according to the contract, including moving students who test positive or are exposed to COVID-19 to separate isolated housing.
If MU either partially or fully closes housing due to "an emergency situation" in the future, the contract may be terminated or suspended for students, who would leave their housing.
Any adjustments in billing would be communicated to students, according to the contract. If an event does not result in the closure of housing, students can choose to leave, but the contract will remain in effect and they will not receive refunds.
If someone living in MU housing exhibits symptoms or has been in close contact with someone who has tested positive for the virus, the contract states it is that person's responsibility to contact a medical provider within one business day and self-isolate.
The contract also requires students who need to self-isolate or self-quarantine to notify Residential Life for assistance in that transition. Under the current plan, MU students who test positive are not required to self-report to the university.
Positive tests are protected health information, but all positive tests will be reported to the local health department via health care providers.
In addition to the risk acknowledgement that all students living in MU housing must sign, residential assistants also had to sign a return to work authorization form, allowing them to work on campus and in MU housing facilities.
MU laid out a strict media policy for Residential Life employees in a meeting this week. Staff should not speak to the media, and internal or private information should not be shared or used for any other roles students may hold — including as journalists or health care workers.
Daily housing operations
Residential Life is planning to limit the accessibility of common areas such as lounges, kitchens and study rooms. Some lounges will be closed, according to MU spokesperson Liz McCune, but "many have been reconfigured to support social distancing."
The number of people allowed in a study room at any given time will depend on the size of the space, McCune said. Most study rooms will likely accommodate one or two people at a time.
Kitchens will be locked, but students may check out a key to access a kitchen. While kitchens may be necessary for students with dietary restrictions, one RA siad they are also high-touch areas that need to be cleaned frequently.
No visitors will be allowed for at least the first three weeks of the semester, Page told reporters Wednesday. MU has developed a five-phase plan about hall access that will proceed according to health guidance. After three weeks, Residential Life will meet with health experts to determine whether it is feasible to move to the next phase, according to the plan.
How room safety checks will operate is still under discussion, McCune said. Usually, residential assistants go into all residents' rooms to conduct checks, but that traditional method could pose risk of exposure or infection, one RA said.
Kits including personal protective equipment and hand sanitizer will be available for pickup by RAs whenever they are on call, and RAs said they expect to receive masks. Still, a primary concern was how to break up large gatherings in rooms.
"I'm supposed to break that up especially if they have like alcohol," one said. "But that's also me going to that party to break it up. It's also putting myself at risk."
Another said that enforcement of the policies MU has instituted will be the biggest challenge.
"We can basically enforce everything that people do in public areas," one said. "But we really can't, in the end, enforce what students are going to do. Students are still going to share bathrooms if they're in community halls. They're going to be hanging out with people. They're going to be seeing people who are not in their hall.
"So I really feel like the best policy you can create doesn't account for what humans are going to do in the end."