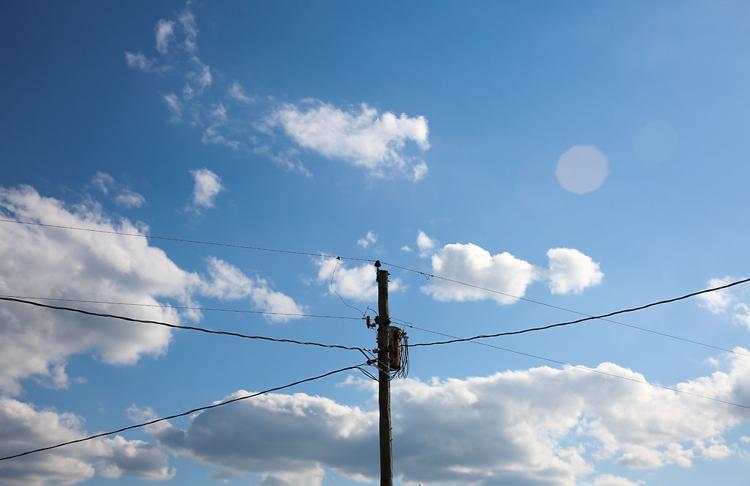 ELKLAND — Just shy of 11 a.m., sisters Kaylee, Reagan and Ava Smith pile into their father's Jeep to make the 20-minute drive from their home to their Grandma Hartwell's house in Marshfield.
Despite living in Elkland, the Smith sisters attend the Marshfield School District, which is nestled in Webster County and serves 2,917 students in town and the surrounding countryside.
As classes moved online because of COVID-19, the sisters have faced a set of problems. Their family has only one working laptop, and they live in an area where finding a stable internet connection is like finding a needle in a haystack.
Their house only has enough bandwidth to use one device at a time. They look forward to the beginning of the month, when their cellular data plan resets, offering up more chances to use the iPhones and smartwatches.
Once that is over, they are back to using a single device at a time.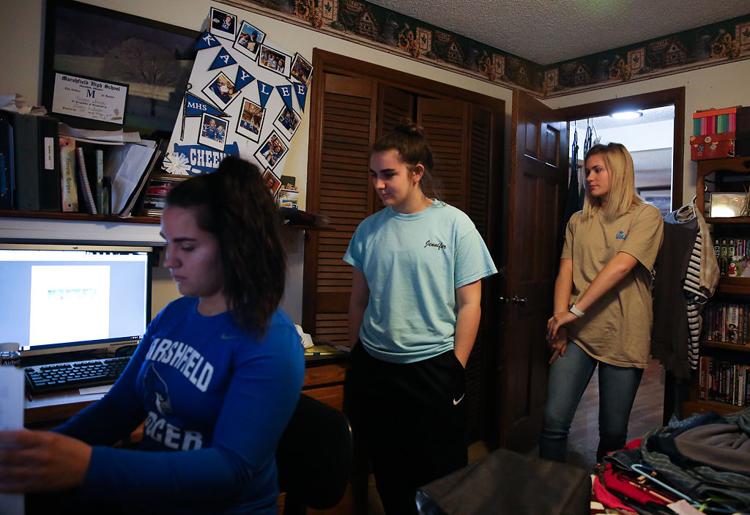 Senior year woes
Kaylee, a senior cheerleader, soccer player, alto saxophone player and member of the National Honor Society, will be attending Missouri State University in the fall to study criminology. Her last day of seated classes was March 13. Now, alongside the rest of the Class of 2020, she will finish her senior year from home.
"I never really reached the end. I never got actual closure," she said. "There's nothing anyone can do that's going to give me my senior year of high school back."
The girls arrive at their grandma's house, where Kaylee immediately heads to the back room to print her homework.
The house sits in Marshfield proper and has a stronger internet connection. A few minutes in, she learns she also has a quiz to complete. It's not yet available — she'll have to return after lunch to print it.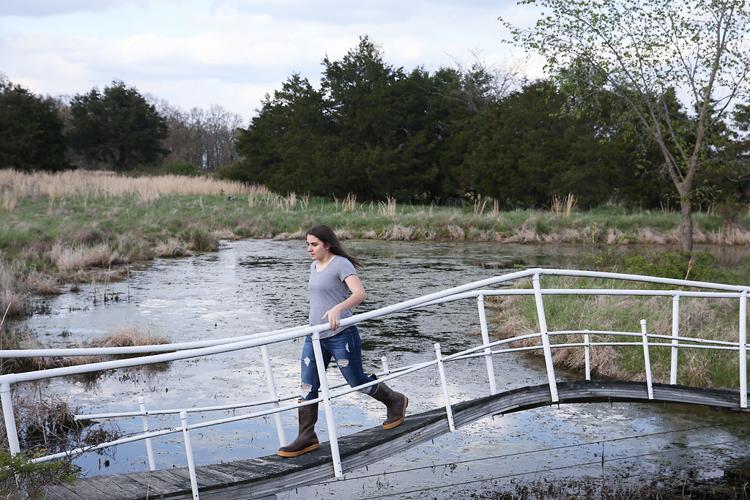 Driving through Marshfield, you wouldn't guess there was a stay-at-home order in place. Lunch-hour traffic is as heavy as pre-COVID days. The line through the McDonald's parking lot is long.
Reagan compares it to the line at Dairy Queen, where she spends her weekday afternoons at the drive-thru window as an essential worker. While she appreciates having a job, she thinks that fast-food restaurants should close for the time being.
"I don't think fast food is essential during all this," Reagan said. "Nobody is going to stay home if we don't start shutting places down."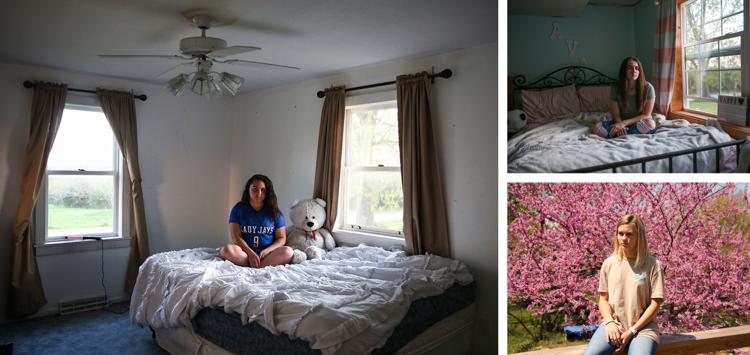 Reagan is a junior and is enrolled in a college-level government class. It's been one of her main priorities since the high school campus closed. The lively atmosphere of the discussion-based class hasn't been the same, according to Reagan. Valuable time and bandwidth must be used for her to log into the class's online discussion board, where only a few people will have contributed opinions.
"One small thing takes a lot of internet at our house," she said.
While worrying about her current classes, Reagan has not confirmed her final schedule for next year. She is concerned that the lockdowns may force her senior year to begin off-campus.
"That's the one thing that worries me the most," she said.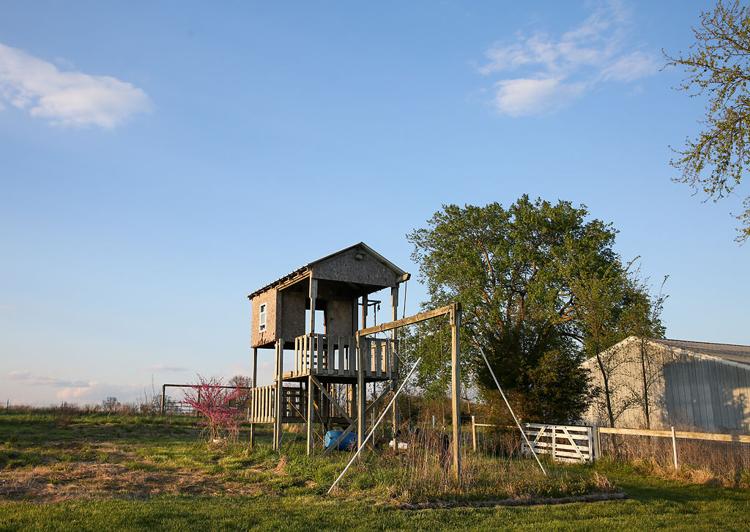 Prioritizing internet access
The trio grabs lunch and heads back to Grandma Hartwell's house so Kaylee can print the quiz she was waiting for. Reagan opts to stay a while longer before heading into work. Ava prints out the first chapter of "The Outsiders" for her English class to read on the ride home.
An eighth-grade student who has passed all her classes, Ava could be done for the year. For students not enrolled in dual-credit college classes, the school district is allowing third-quarter grades to stand as final grades. Any assignment not turned in or that would lower a student's grade is exempted. All her classes are now voluntary.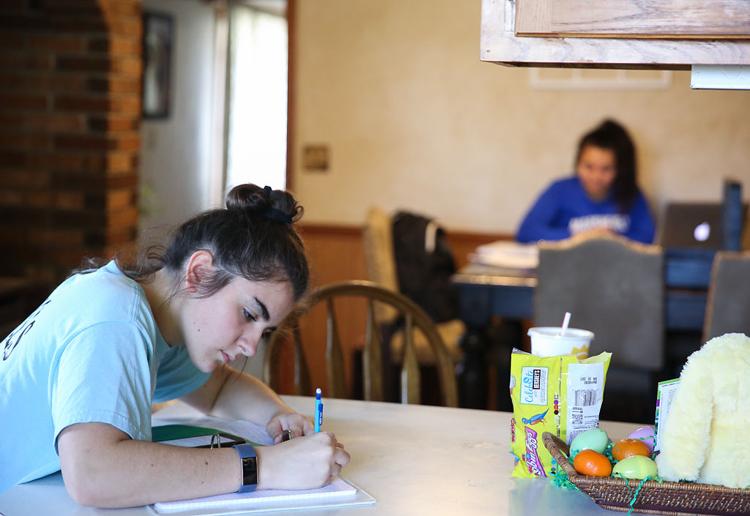 She's decided to continue working on her English class and a biomedical science "medical detectives" class. Ava said she loves that class and wants to be a surgeon someday.
Because her classes are optional, Ava is often shoved to the back of the sisters' internet priority line. She says that is fair.
"I do realize their classes are more important," she said.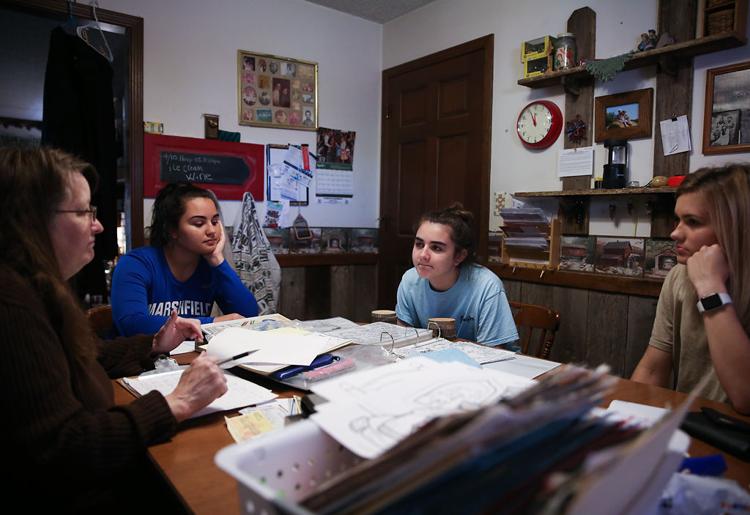 'Doing as much as they can'
The car pulls back into the driveway. Kaylee heads inside, sets her book and papers on the table and claims the laptop to FaceTime a friend for help with the math homework.
Math isn't Kaylee's best subject, but she must continue working on this college-level course. Still, she finds it frustrating as she teaches herself without the added resources the internet has to offer other students.
Without internet access, "I don't have the help that I need," Kaylee said. "My teacher said we could do Zoom conference calls, but I don't know if my internet is strong enough," she said.
For any one person to Zoom, or check email, or any other digital chore, the internet speed prohibits anyone else from going online.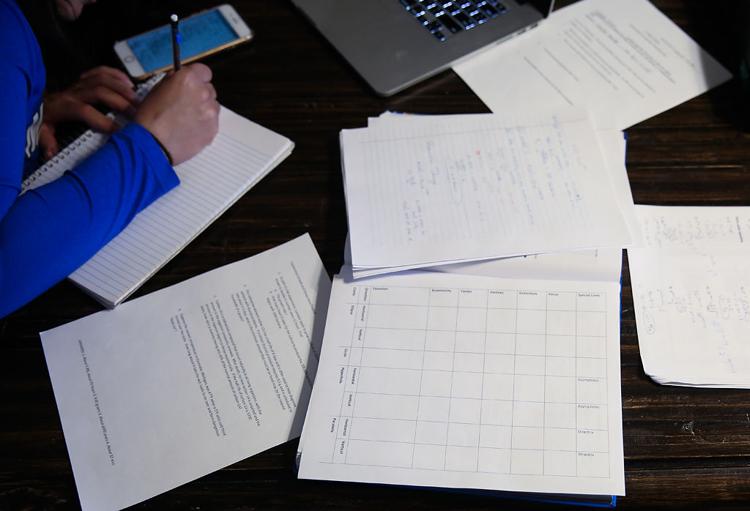 ABOVE: A light bulb hangs from the ceiling in a bathroom in the Smiths' home. The family has been working on remodeling the bathroom for some time, but the extra time home has given them a chance to focus on painting it — a task undertaken by Ava Smith. Photographed April 14, 2020.
Twenty percent of students in the Marshfield district do not have adequate access to the internet, according to counselor Amanda Badgett. Laptops and other devices were given to some students. A list was created of all the students who didn't have adequate access. Students are also mailed packets of homework assignments at the start of each week.
"I feel like they're doing as much as they can," Kaylee said.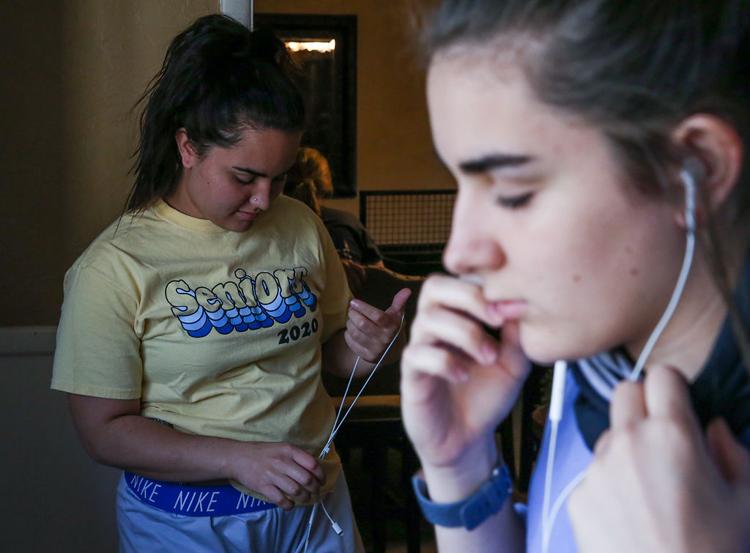 After finishing her schoolwork, Ava moves to the bathroom she is helping to remodel in her spare time. A family friend, home from college, drops by to say hello, and she continues work on an essay — no internet required. The girls' mom claims the laptop to look up a recipe for dinner.
As night falls, so does the internet speed. In a time when everyone is staying home and going online, bingeing shows, meeting up in virtual hangouts and attending online classes, the Smith sisters are left waiting, their screens still buffering.