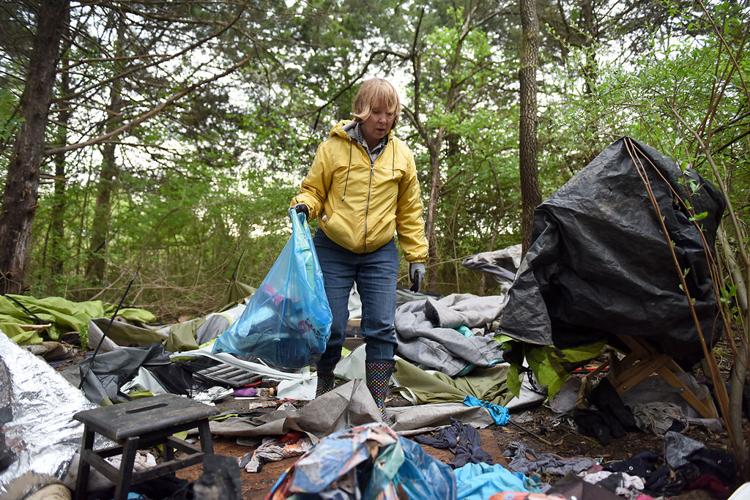 After a dozen volunteers walked down Providence Road last Saturday to clean up debris left in homeless camps, they filled a 15-cubic-yard dumpster in about two hours.
The camps were hidden in the tree line and undetectable from the road. Their effort barely made a dent in the trash that was left behind.
"Seeing it was like a punch to the gut," John Trapp said. "People have to live like this because they don't have access to standard luxuries. It's not like they have trash services."
Trapp organized the initiative to clean up abandoned camp sites. The group of volunteers included members of Operation Safe Winter, the John Brown Gun Club and unhoused and homeless people.
"We need to do what we can to help ourselves if we are going to expect anyone else to help us," said a volunteer who goes by Kee. He identified himself as "unhoused."
"I have an issue with the term homeless," he said. "My home is wherever I am."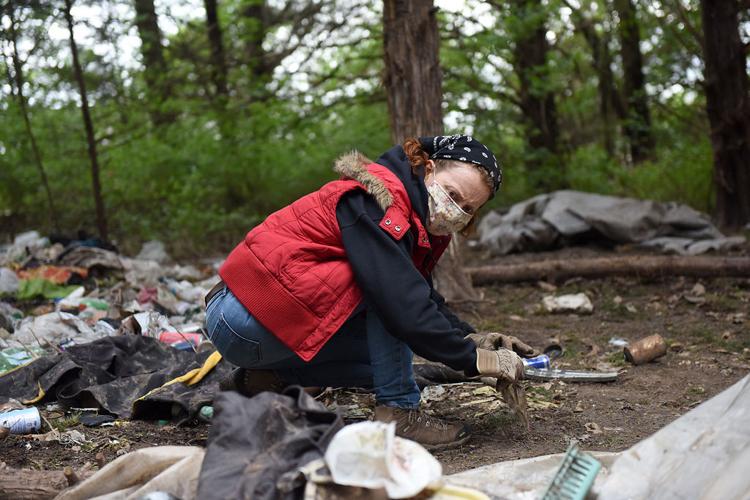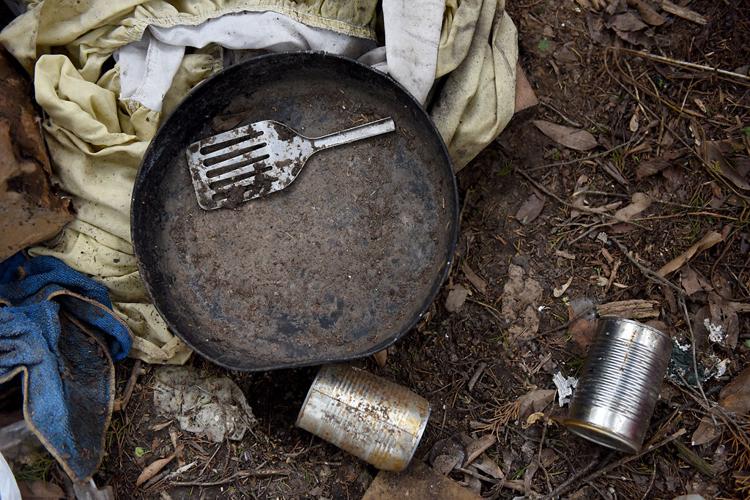 The campsites were littered with all manner of things left behind by former inhabitants. Volunteers walked through the camps, stepping over clothing, books, tarps, bedding, notepads, cookware, toys and other items scattered on the ground.
"You would think that people would have more appreciation for God's land," homeless volunteer Diana Welch said. "But people that don't have a lot of stuff usually have a harder time throwing things away."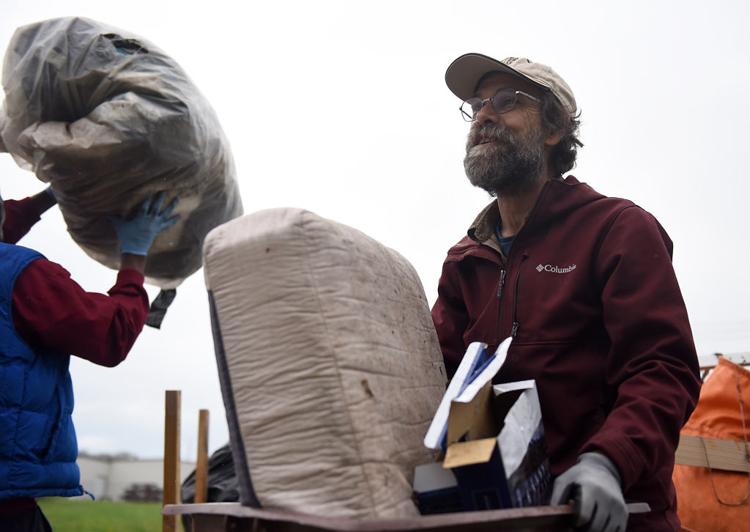 The cleanup was launched after Safe Camp, a temporary homeless camp at Providence and Blue Ridge roads, was shut down after neighborhood complaints.
John Trapp and his brother, Second Ward Councilman Mike Trapp, set up the Safe Camp. They also operate AAAAChange, which reaches out to provide services to the homeless.
John Trapp said the problem with finding solutions for the homeless is that many people see them as a threat rather than a population in danger.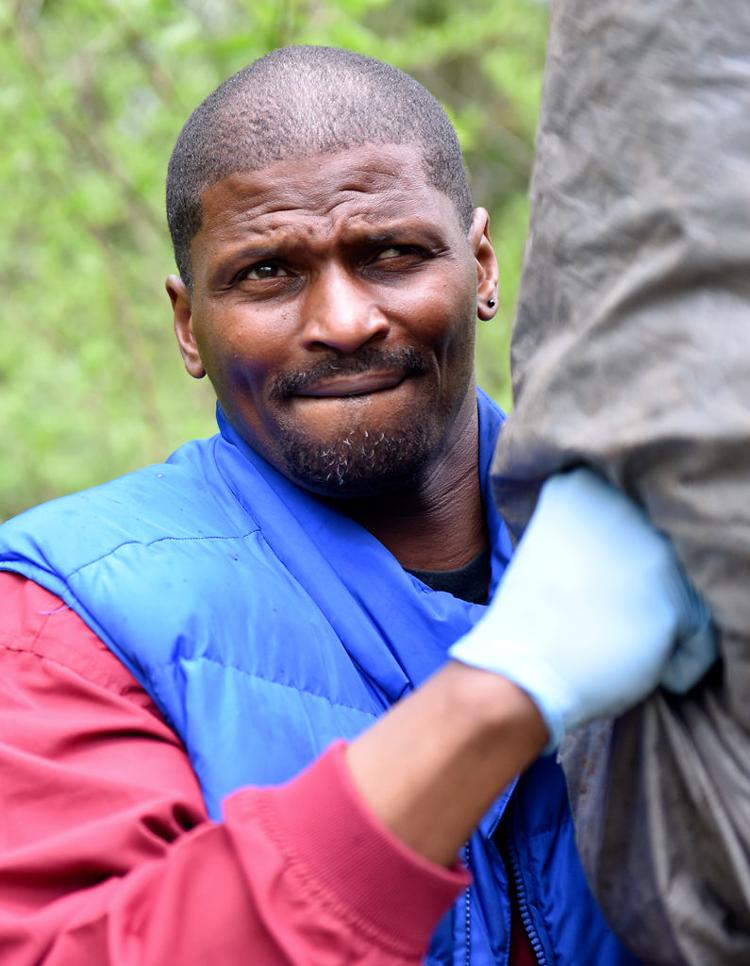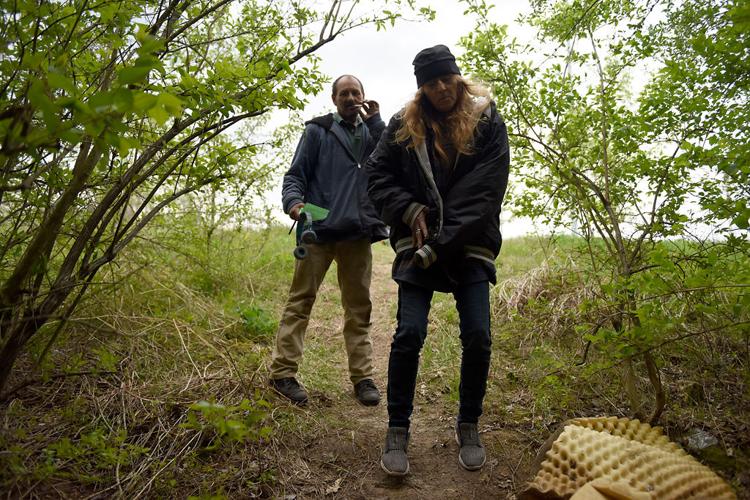 Safe Camp was the Trapps' attempt at a solution to the challenging effort to find safe housing options. The Trapp brothers had opened CoMo Crisis Shelter at the Welcome Inn on March 26. The shelter closed April 3 because of the overwhelming demand.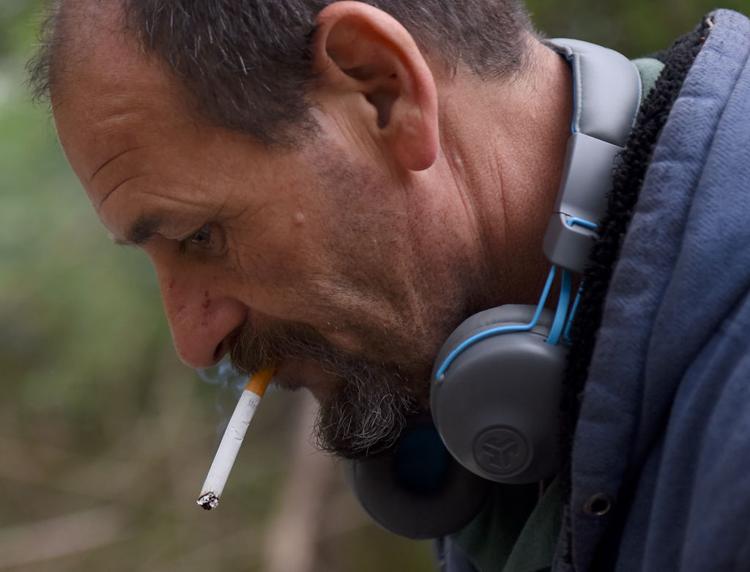 There were 265 homeless people in the community in 2017, according to the city of Columbia's Division of Human Services. Of those, 44 were unsheltered.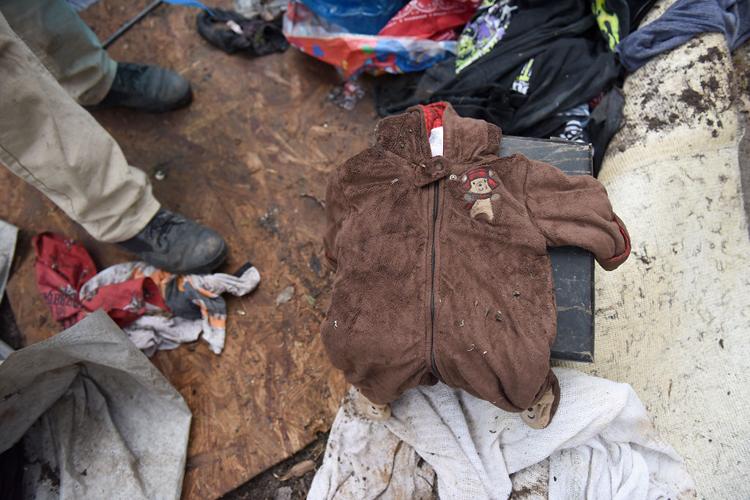 The Trapps opened a CAR camp over the weekend at the former Mid-City Lumber building at 2105 Paris Road. Mike Trapp said the location provides health monitoring in addition to a safe space to live during the COVID-19 pandemic.
"We want to make a real effort to head off a broader community health crisis," Mike Trapp said. He worries that without sufficient safe shelter options, members of the homeless community are at higher risk of getting infected and spreading the virus among themselves.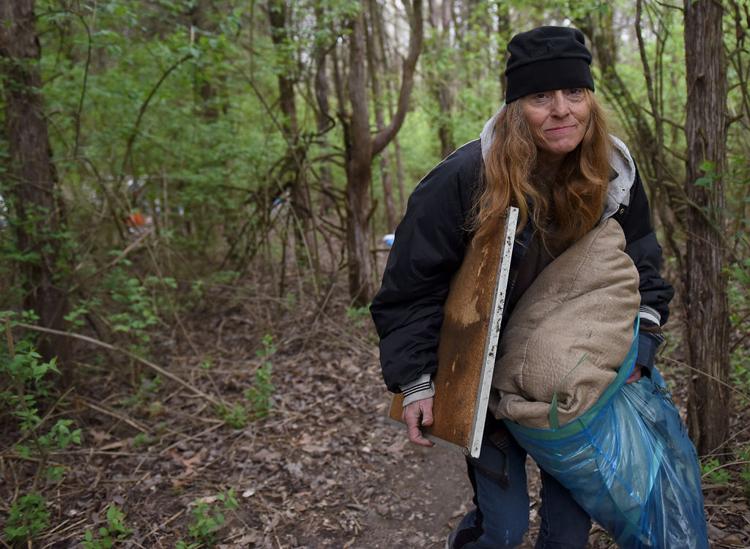 Diana Welch, another homeless volunteer, said she was not treated for her broken arm because she did not have health insurance.
"I can't imagine they would do much for me if I came in feeling sick," Welch said.
"We need to help our unhoused neighbors," Trapp said.
Trapp will organize cleanup efforts on the second Saturday of every month in an effort to restore the sites and the image of those who inhabited them. (tncms-asset)8f8a8fec-7de6-11ea-a178-933d5ef2df6a[10](/tncms-asset)