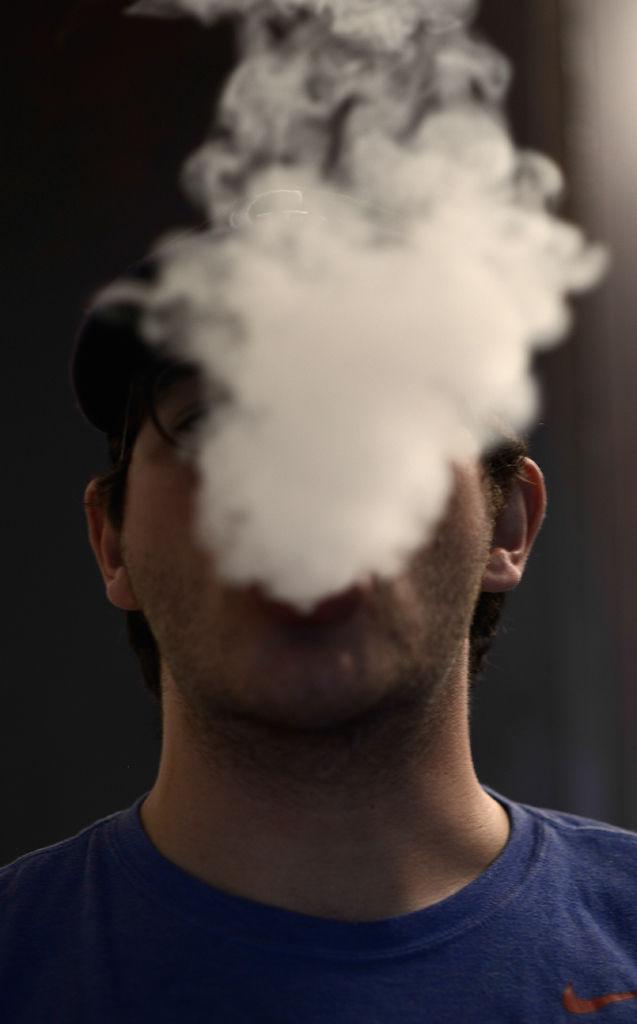 At a time when it's riskier than ever to be a smoker, most of Columbia's tobacco cessation programs have been suspended.
They've been squeezed out by the COVID-19 response and the need to marshal all resources to fight the pandemic.
Smoking, including e-cigarette use, is associated with a higher likelihood of COVID-19 and may have a great impact on young adults, who typically have low rates of most chronic disease.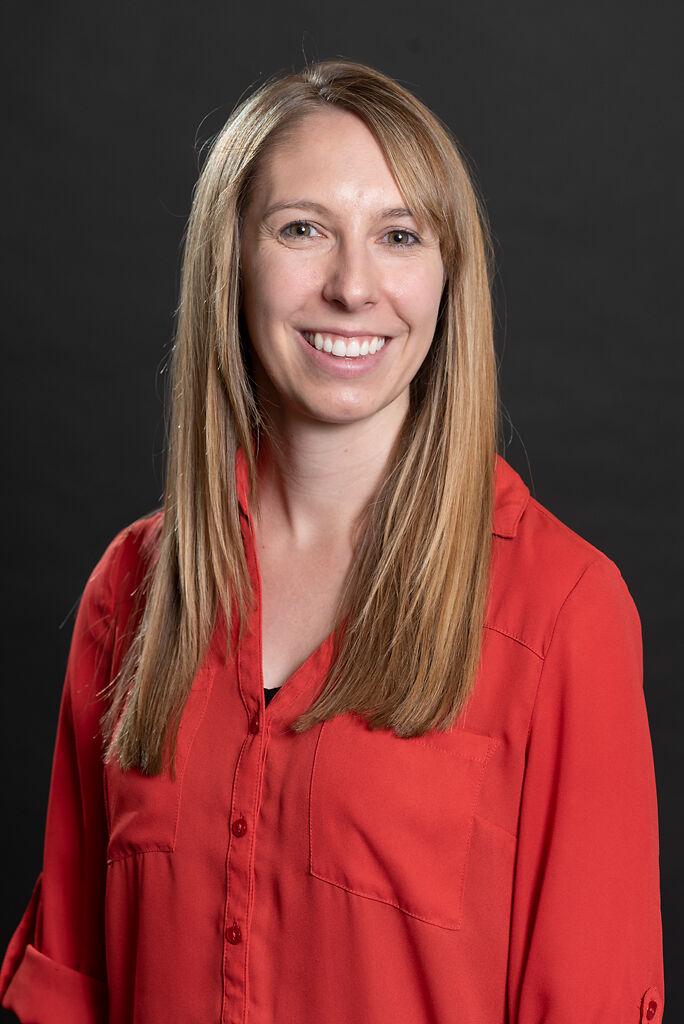 The only group course open to the public in Columbia right now is MU Health Care's "Quit Tobacco Now," which met in person before the pandemic, said class facilitator Jenna Wintemberg, who is also a nationally certified tobacco treatment specialist.
Ellis Fischel Cancer Center and the MU Wellness Resource Center are collaborating in offering the program.
Ginny Chadwick, program coordinator of the Eliminate Tobacco Use Initiative, said the Columbia/Boone County Department of Public Health and Human Services has been too overwhelmed with contact tracing to do much else, which she understood. "But it may be harder to provide just basic services that they were providing pre-pandemic," she said.
The grant-funded Tobacco Use Initiative began in February to apply best practices in creating tobacco-free cultures on college and university campuses through policy, prevention and cessation.
The Health Department still works on the topic of tobacco and e-cigarettes but doesn't have plans for group cessation classes, said Sarah Varvaro, a health educator for the department.
A critical time
Chadwick advocates for more government attention and investment in tobacco cessation programs.
"It is a critical time to provide cessation services to people" because smoking is an increased risk factor for severe illness from COVID-19, she said.
COVID-19 is a respiratory disease, Wintemberg said, and "smokers are likely already at risk because of the damage (caused by smoking) to their lungs. Therefore, if an individual contracts COVID-19 and they are a smoker, their prognosis and outcomes may be worse."
That's in addition to the adverse health effects of smoking, including heart disease, stroke, cancer and so forth, she said.
"One of the healthiest things an individual can do for themselves is to quit smoking," she said.
The immediate health benefit of quitting is that "within 20 minutes from the last cigarette, your blood pressure starts to come back down," she said. "Over time, your risk of a heart attack and lung cancer reduces drastically."
Meanwhile, Wintemberg said smoking is an expensive habit that can cost a pack-a-day smoker $40 a week.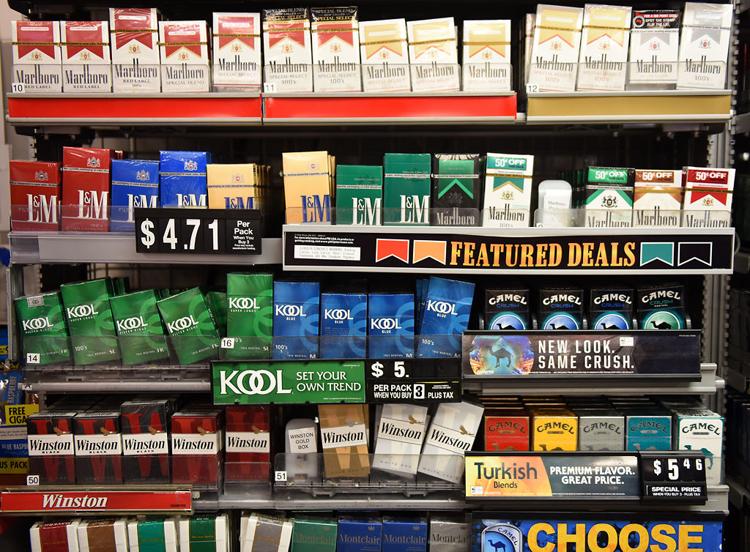 Underfunded quitline
Although there is only one virtual quit-tobacco course right now in Columbia, there are some health care centers that offer one-on-one services.
Meanwhile, people can always call the Missouri Tobacco Quitline at 1-800-QUIT-NOW for free professional cessation services, Wintemberg said.
"It's a 24/7 phone line," she said. "And you will get connected with a quitting counselor and they will be able to work with you over the phone."
They also have special programs they can do over the phone for pregnant women who are smoking, and they have some services for vaping and smokeless tobacco users as well, she said. The existence of Quitline can help lots of people.
Wintemberg advocates every year for increased state funding for the Quitline so that more people can get help because it is chronically underfunded.
Chadwick said in Missouri, the general Quitline only gets $50,000 a year, which she believes is the lowest funding of any state — though there are other funds for specific groups, such as pregnant women.
The return on investment is huge because smoking-related health problems are costly not just for the people who smoke but all Missouri taxpayers, Wintemberg said.
"Smoking-related diseases cause hundreds of thousands of dollars into the millions of dollars of Medicaid expenses," she said. "So if we can reduce the number of smokers in the state of Missouri, then our Medicaid expenses will go down as a state."
Signing people up
Chadwick said MU Health Care has excellent cessation classes for the community, but few people currently have enrolled in these courses.
The tobacco cessation courses are free, Wintemberg said. Each class runs for 10 weeks and participants meet virtually as a group five times. Participants are given free nicotine replacement, including therapy gum, patches and lozenges.
Every month, new classes begin, she said. People can register to join the classes by emailing quitnow@health.missouri.edu to see when they can join the class. They are welcomed to join more than one class.
Since switching to a virtual group class format last month, 10 people have expressed interest in piloting the virtual session of the class. Five of them attended the first meeting June 30, said Josie Ihnat, a summer intern assisting with the online course.
Wintermberg said without a dedicated marketing budget to get the word out about the free Quit Tobacco class, "we rely a lot on social media, word of mouth and earned media. We've never been at capacity and would love to have more people sign up."
"In the course, we mainly help folks identify what their triggers are for smoking or for nicotine use and then we help them develop corresponding coping strategies to get past those triggers," she said.
For example, socializing and drinking alcohol on weekends can be triggering for some people, she said.
Then participants are taught the three As, she explained: "alternative product in your hands or mouth;" "alter the environment," such as getting rid of ashes and lighters; "avoid" doing things that may trigger smoking in the first two weeks of quitting.
Other coping strategies include drinking water and breathing deeply, which can be taught in class, she said.
One participant, Jeff Hutson, said he wanted to quit partly because of the pandemic. "So far, so good," he said.
"I am using nicotine replacement therapy (provided by the program), and I will sort of scale down (the use of the replacement)," he said. "I haven't smoked in two weeks."