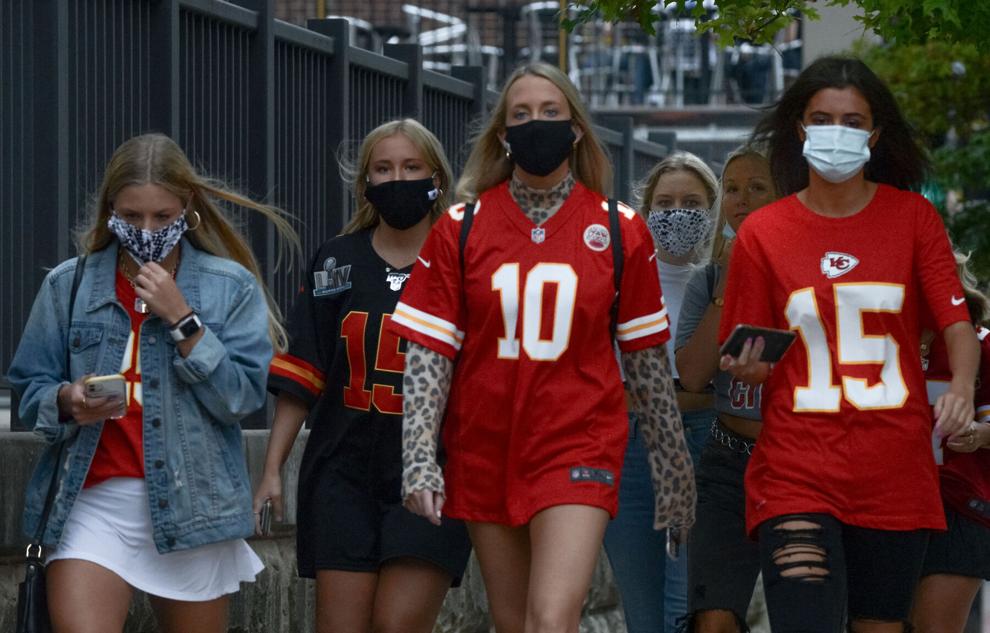 Almost 30% of Americans say they rarely, never or only sometimes wear a mask, according to a July poll by Gallup.
The rest of the country can often be found wondering aloud — often on social media — what is going on with these people?
Cognitive processes may hold the answer.
Research by the Centers for Disease Control and Prevention affirms that wearing masks reduces the spread of COVID-19, citing a case study in a Springfield hair salon. Two hair stylists there became infected with COVID-19, yet the salon followed local ordinances and required cloth face coverings for all its employees and customers. According to the CDC, investigators found that "none of the stylists' 139 clients or secondary contacts became ill, and all 67 clients who volunteered to be tested showed no sign of infection."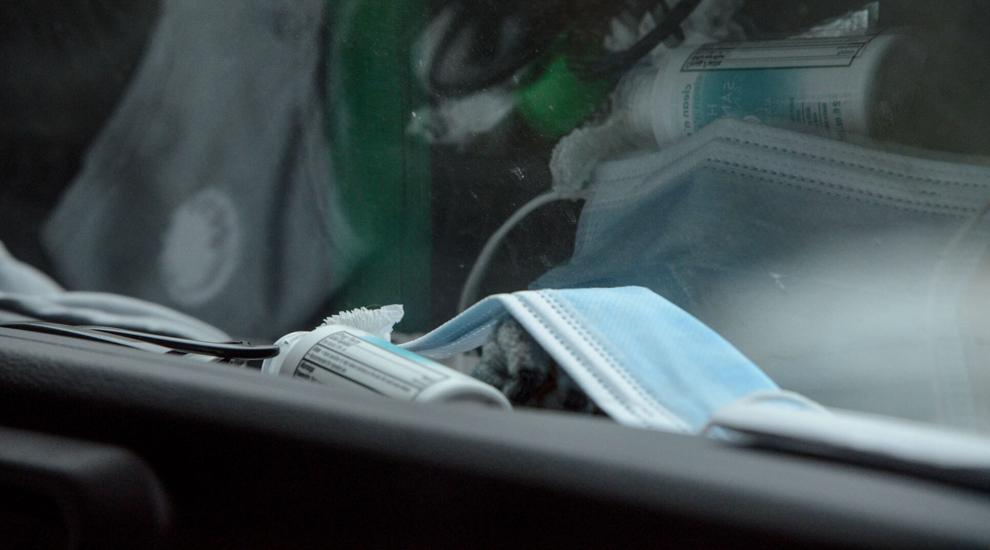 As Columbia's COVID-19 cases have grown exponentially over the past few weeks — largely, public health officials have said repeatedly, because of a lack of adherence to mask and social distancing rules — resistance to the rules seems stubbornly intractable.
Psychological 'reactance'
When someone tells another person to do something, it can feel threatening to freedom. The sensation that follows is called psychological reactance. A mask mandate can be a trigger of that freedom threat, and the reactance severity depends on how the regulation is worded, Benjamin Warner said.
"If you say, 'Be a voter,' or, 'Please keep Missouri beautiful,' those don't tread on people's feet," said Warner, an associate professor in MU's Department of Communication and co-director of the university's Political Communication Institute. "But if you say, 'You have to vote,' or, 'Don't litter,' then there's this sort of instinctual thing in all of us that it triggers that's like, 'Hey, don't tell me what to do.'"
Realistic vs. symbolic threat
The consequences of being infected with COVID-19 are what a researcher would call a realistic threat, something that can negatively affect one's physical well-being. However, the guidelines for combatting COVID-19 can be viewed as a symbolic threat, which can feel like an attack on some people's values, belief system or worldview.
Yerina Ranjit, MU Health Communication assistant professor, finds that people who feel their freedom is being threatened (for example, through the loss of social interaction due to distancing guidelines) have to weigh the importance of their physical well-being against their values.
"Some people who place stronger value on their symbolic system tend not to follow these rules of social distancing and rules of staying at home and staying away from people that they love," Ranjit said.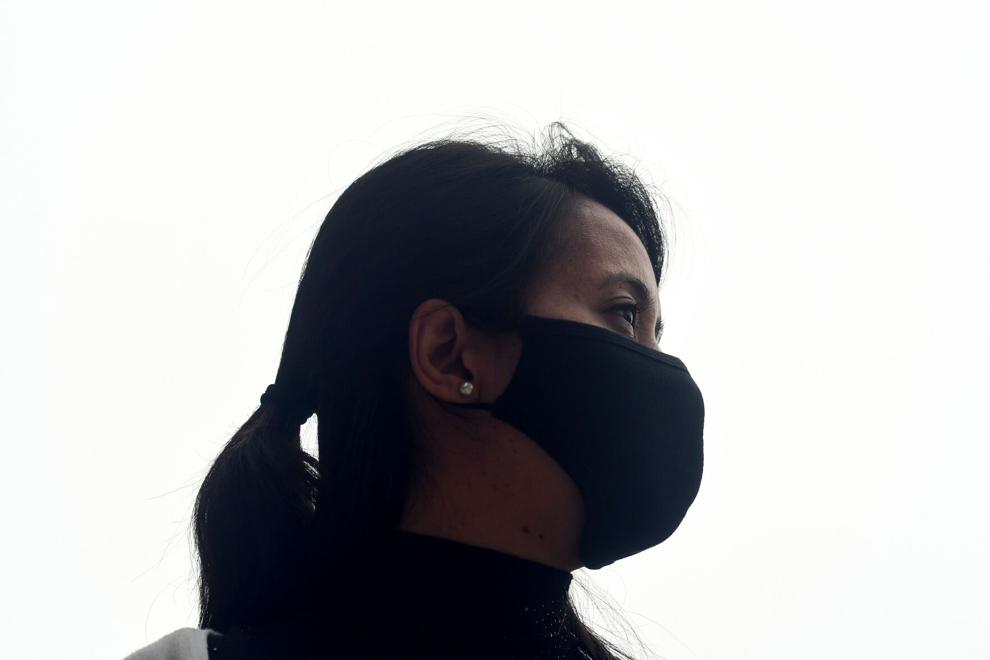 Ranjit cited a July 2020 study from researchers at the University of North Carolina at Chapel Hill that found while both realistic and symbolic threats predict higher distress, they differ in their relationship to restrictive public health behaviors like social distancing. According to the report, experiencing realistic threat "was significantly and positively associated with support and adherence" to these behaviors.
In contrast, experiencing symbolic threat was "significantly and negatively associated" with adherence.
What's happening locally
Columbia's reaction to COVID-19 guidelines can be measured against the city's "stark cultural split," the old "town versus gown" (those not connected with the university versus MU).
Columbia citizens have "probably been living with that cultural split as long as (they've) been in the community," Warner said.
"The mask could just be another way of expressing that cultural split, you know, just like whether you drive a Prius or a pickup," Warner said. "Well, of course you have a mask on, you came to this grocery store in a Prius. You probably work at the university. My sense is that that cultural split is an undertone of the town portion of the mask circumstances."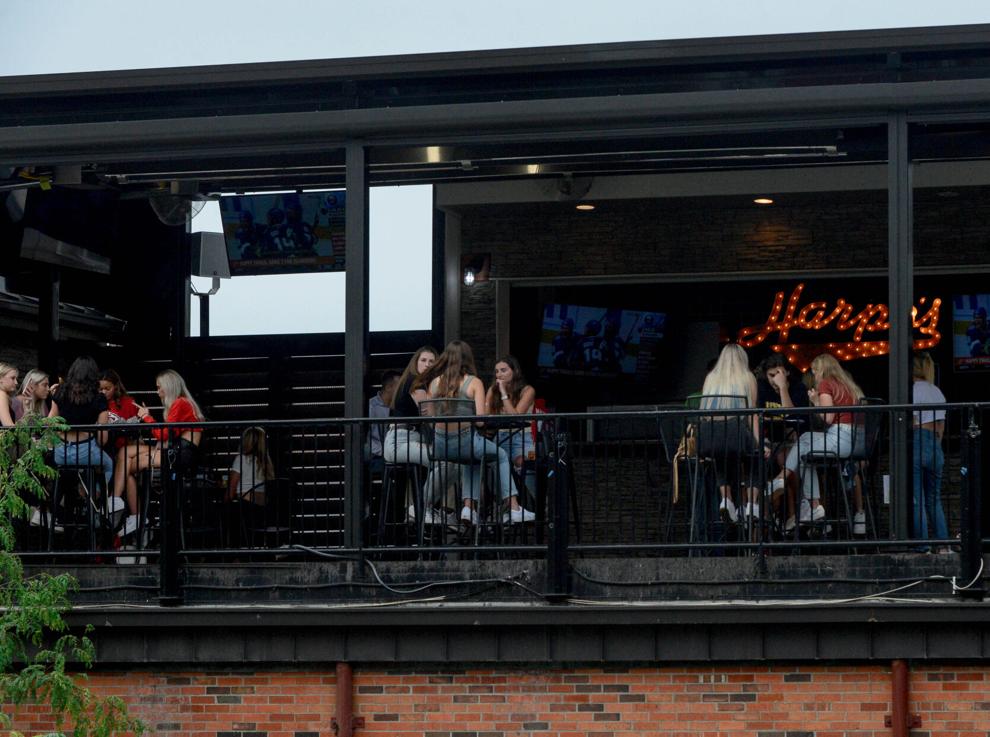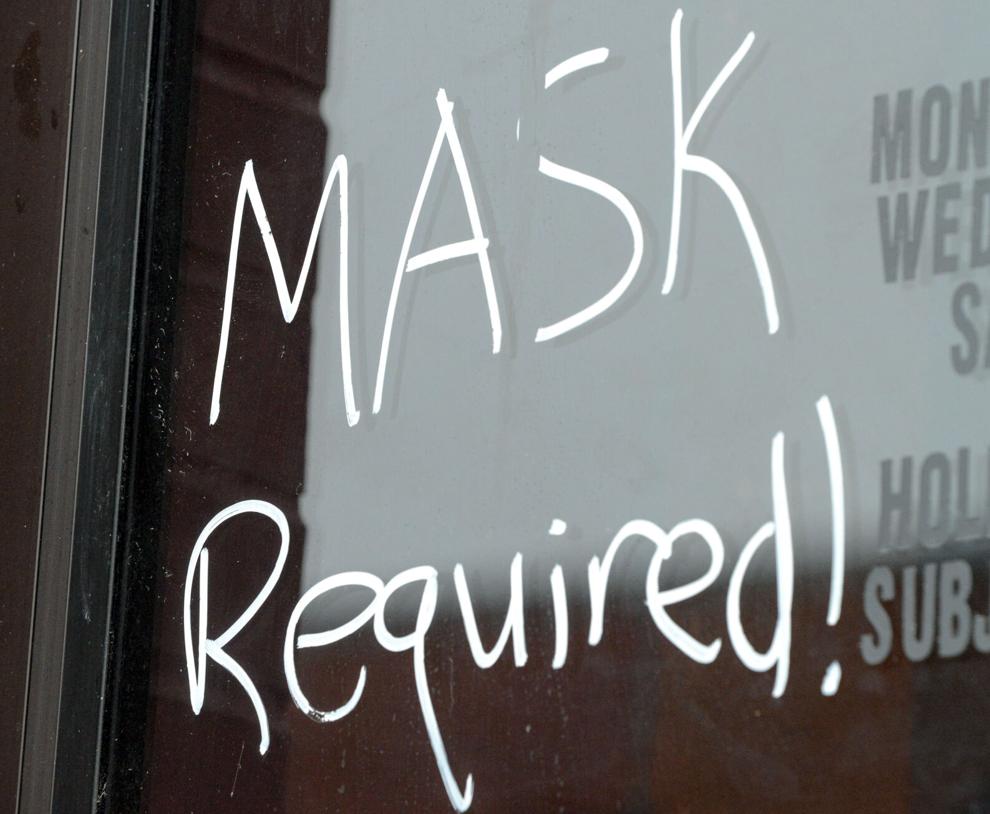 Among the student body, Warner believes that resistance to wearing a mask isn't ideological or political but rather an issue of convenience, social norms and social pressure.
"If people felt like not wearing a mask would make them be rejected by their peers (or) would make them look bad, they would all wear masks," Warner said.
Warner also sees the community as following "the battle lines of the rest of the country" when it comes to mask opinions.
Political identity
Wearing a mask has become a political behavior as well as a public health one. To Warner, this is because mask opinions can be tied up with identities, as well as social signaling a group membership.
The decision on whether to wear a mask can signal both political affiliation and cultural opposition. For instance, if people feel as if wearing a mask is a criticism of the president or wearing a mask is an endorsement of a Democratic position, then not wearing one can signal loyalty to the president.
"The second you say to somebody, 'You have to wear a mask,' they might actually hear, 'Hey, your group is wrong, and you need to accept defeat,'" Warner said.
"So then you can get opposition to that because they're like, 'I'm not willing to accept defeat; this is all a conspiracy. This is just a way to make the president look bad,' or, 'This is all just the government run amok.'"
State and national leadership's response to mask-wearing have transformed the public health guideline into a political statement. Comments from Republican leaders like President Trump have sent signals that wearing a mask is like "a sign of surrender or a sign of weakness."
"There's nothing about being a Republican that means don't wear a mask inherently," Warner said. "But when the president is the leader of the party and sends those signals, then to be a good member of that group, the more anti-mask bravado you have, the better an ally you appear to be."
Involvement and perception
An individual's personal connection and involvement with the disease is also instrumental in decision-making. Ranjit said it's important to consider whether a mask-wearer or anyone in the family has been infected, hospitalized or died, as that level of involvement "elevates your perception of threat."
That perception can be divided into two factors: susceptibility (how susceptible you think you are to COVID-19) and severity (how severe do you think the consequences might be to your health, financial well-being and life).
If the perception of susceptibility and severity are low, then despite seeing guidelines from local government or the CDC, it's unlikely those rules will be followed.
For college students in particular, Ranjit said, perception of severity could be too low.
This is because of a lack of vivid images of COVID-19's impact on the body. Ranjit compared this to car accidents. Widely circulated, vivid images transmit an immediate sense of threat and a high severity perception.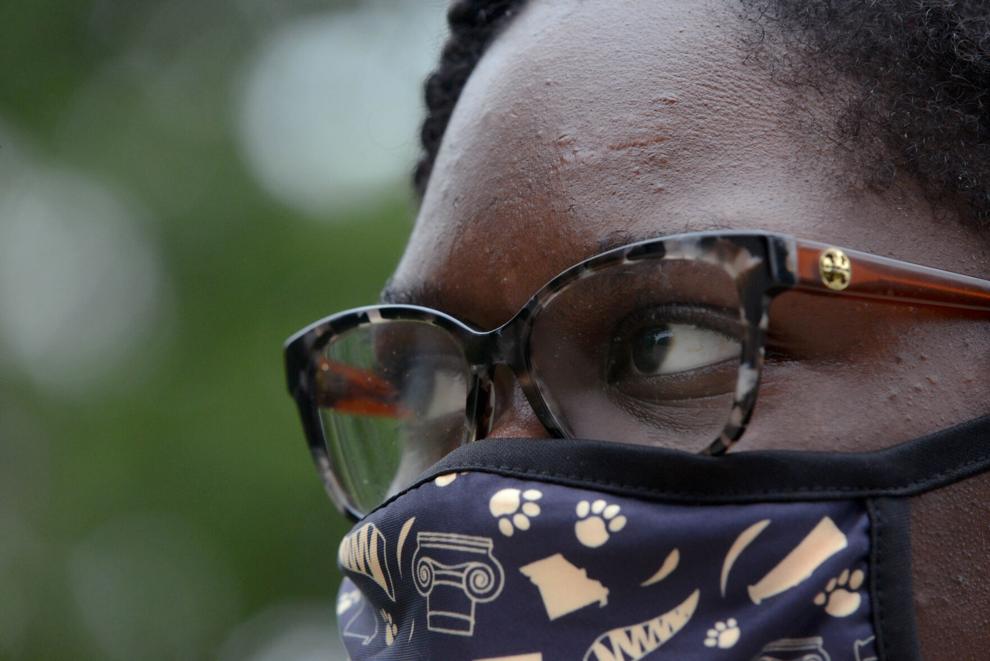 "We don't see the actual pictures of people that are at the hospital going through treatment. We hear about it, but still, we're not able to kind of visualize what happens to the body," Ranjit said. "It's like people thinking, 'I'm susceptible to flu, but flu is not that bad, nothing happens to you.'"
In fact, according to the CDC, the flu "places a substantial burden" on the health of U.S. citizens every year. The CDC estimates that influenza has caused 9 million to 45 million illnesses, 140,000 to 810,000 hospitalizations and 12,000 to 61,000 deaths every year since 2010.
At the same time, images that are too fear-inducing can backfire, causing people to avoid responding to COVID-19 risks altogether.
Ranjit thinks vivid images should be tested in a research setting to strike a balance between informative and intimidating.
Injunctive and descriptive norms
A combination of injunctive and descriptive norms are also at play when it comes to social influence on mask-wearing. Injunctive norms are what is expected of you by others, while descriptive norms are what behaviors you perceive in others.
If the injunctive norm is that people expect you to wear a mask, and the descriptive norm is everyone around you wearing a mask, those norms are likely to influence your behavior, Warner said.
There is a key third component: one's attitude toward the behavior itself. To increase mask wearing, people would have to think mask wearing is a good idea, on top of it being expected of them and what everybody else is doing. Even if people would rather not wear a mask, the stigma and social chastising would be too much for them to bear.
"Early in the pandemic, if I went to a grocery store and I had a mask on, I felt like everybody was looking at me like I had a two-by-four sticking out of my head. I think that needs to be reversed," Warner said.
A carrot on the stick
Strategies exist for changing short-term and long-term behaviors. In the short term, people can be bribed or offered an incentive in exchange for taking an immediate action.
For a change to be persistent over a period of time, it's crucial to increase how comfortable people are overcoming their internal barriers. Wearing a mask is a novel behavior for most, and the discomfort that comes from wearing one could be a big barrier for people.
"People do a check and balance of, 'What are some of the barriers that are keeping me away from wearing a mask, and are the benefits more important than the barriers that I can overcome?'" Ranjit said. "If the benefit is not (so) high that it's worth going through the trouble of being uncomfortable, then the person is not likely to wear a mask."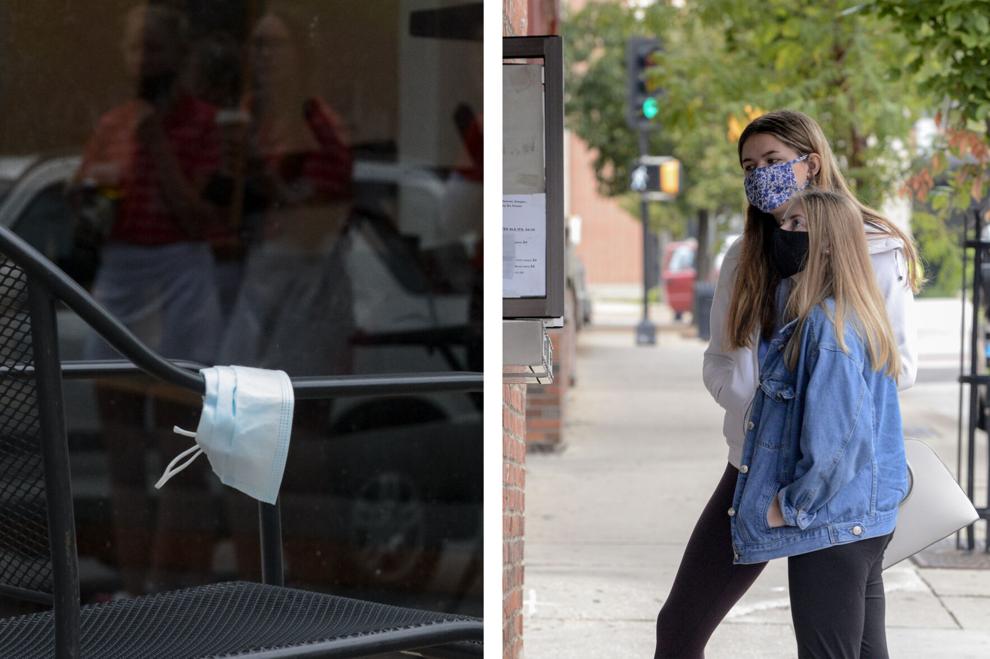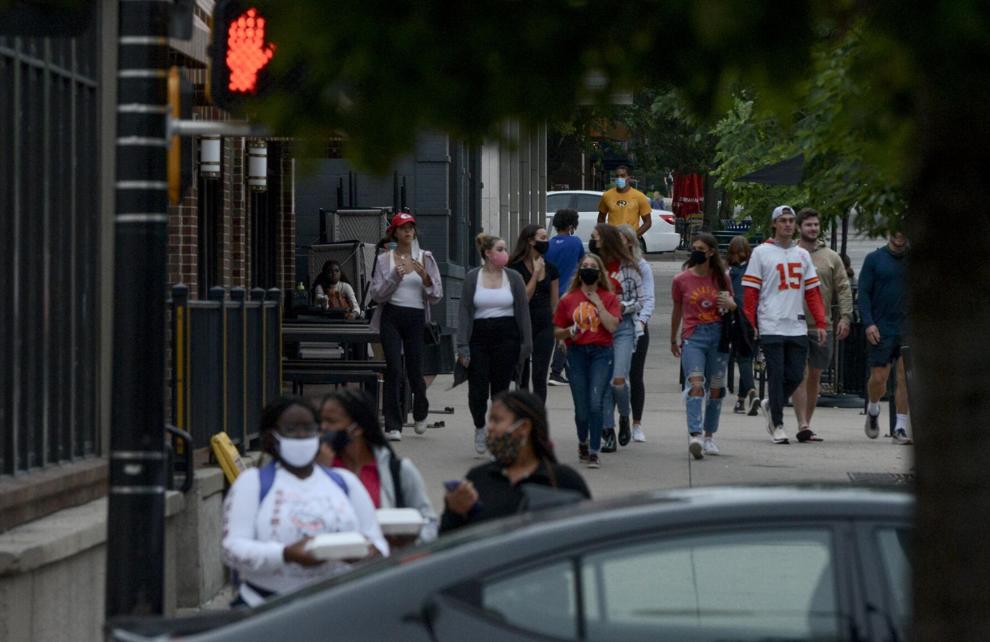 Warner thinks it would be helpful to remember wearing a mask is about protecting the people around you. Not wearing one communicates disregard for the health of your neighbors, rather than invulnerability.
"People think of masks as a prophylactic rather than a courtesy," Warner said. "Your mask protects the other person. The other person's mask protects you. I don't feel like people have internalized that logic. If you don't wear a mask, you're not saying, 'I'm brave.' You're saying, 'Who cares if you die?'"