ELDON — Although there were plenty of things Bailey Dunham knew to prepare for the week before her wedding, a tornado was not one of them.
Dunham plans to get married next weekend in Sedalia, but as workmen cleared the path to haul away a tree that fell in front of her fiance's house Thursday morning in Eldon, doubt rose in her voice as she wondered whether the wedding would continue as scheduled.
"Hopefully, the venue is still standing," she said.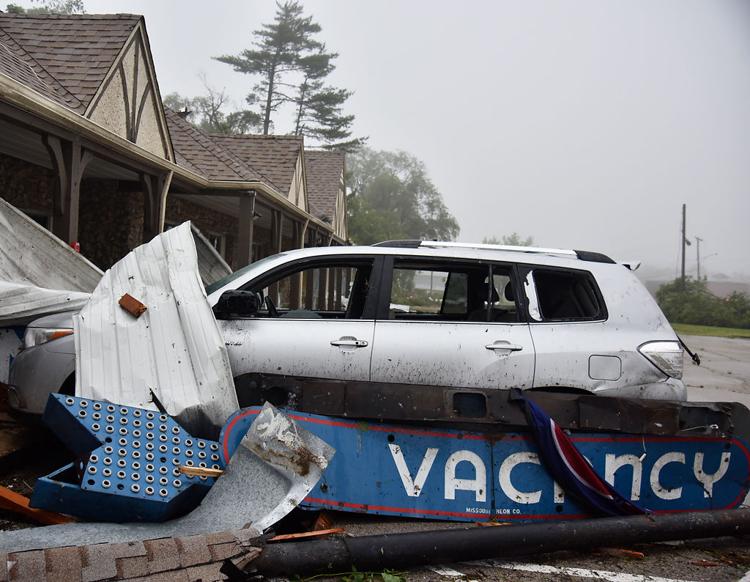 Dunham, 21, was at her parents' house when an EF- 3 tornado ripped through the town around 10:30 p.m. Wednesday, but her fiance and his dog were at the home the couple will soon share in northeast Eldon, which received the brunt of the damage.
"The tree fell in a better direction than the alternative," she said with a glance at their yard. "I don't think anybody was hurt or anything like that, plus all the houses are still standing."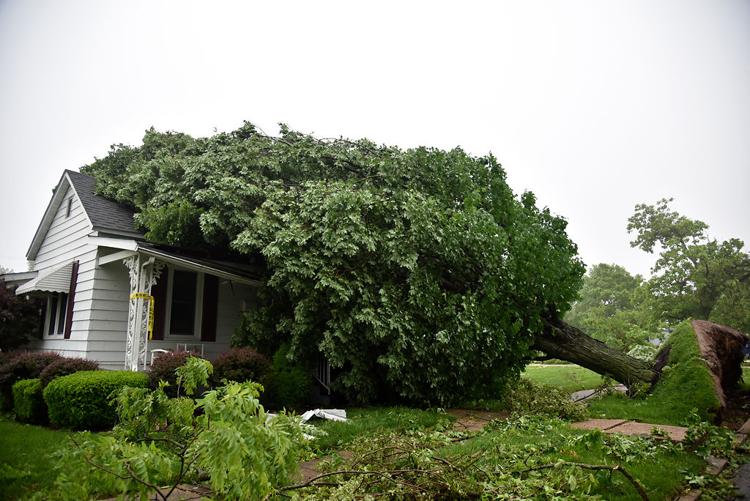 There were no casualties in Eldon related to the tornado, but many houses and stores were significantly damaged. Thursday afternoon, Gov. Mike Parson walked through a northeast neighborhood that was closed off to other nonresidents.
Joan DeBoe, a preacher at Eldon United Methodist Church, lives in one of the neighborhoods Parson surveyed. She and her husband David were holed up in their tile shower with their dog when the tornado touched down Wednesday night.
"My ears popped like you always hear they're going to," she said. "It wasn't terribly loud where we were, but other people a street over talked about the noise."
DeBoe said there were several downed power lines in her backyard, and as of 11 a.m. Thursday, 2,300 residents in Eldon were without power. Ameren Missouri President Michael Moehn said workers hoped to restore power in Eldon by Thursday night or Friday morning.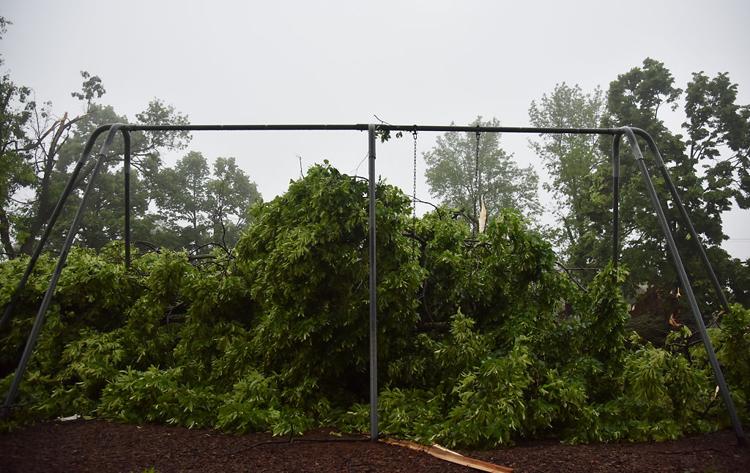 In the meantime, residents were deciding where to go. DeBoe and her husband said they may go to New Bloomfield to stay with a friend if their power didn't come back soon.
A few blocks away from City Hall downtown, some of the displaced were settling in at the Eldon Community Center, which the American Red Cross had converted into a shelter early Thursday.
Tom Shands, who has volunteered with the Red Cross for 44 years, was acting as the shelter manager, guiding people to food and cots. He said assessments of storm damage will be done in the next few days.
"Eldon is doing an exemplary job," Shands said. "They got in as quick as the daylight ... started clearing the streets, making sure the power lines and everything were shut off. They jumped right on it."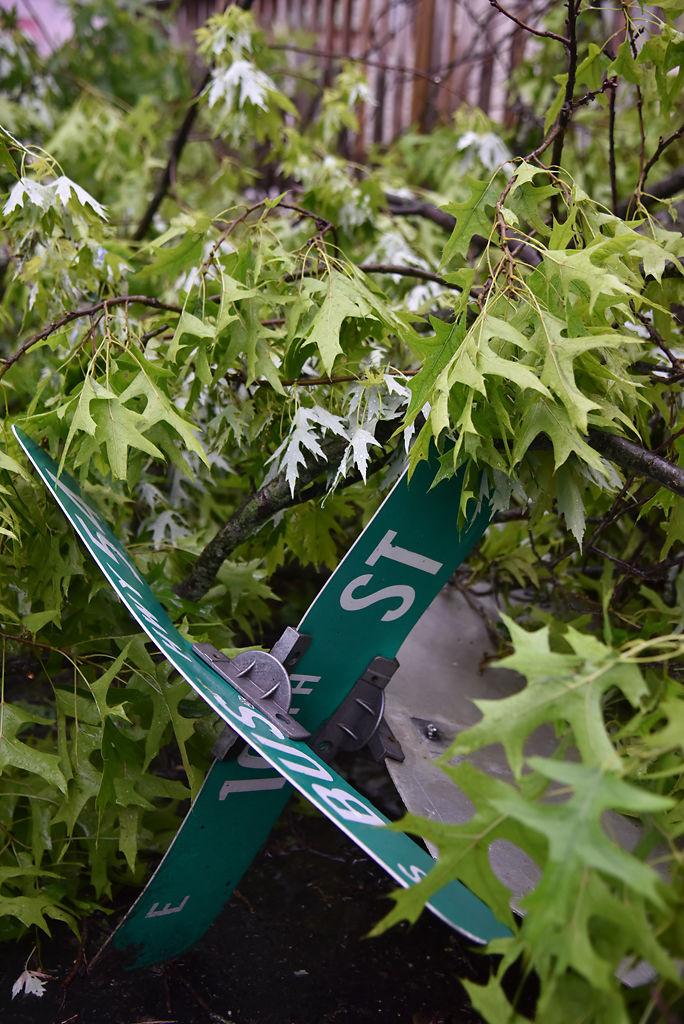 Several residents said the tornado was the first to touchdown in Eldon in their lifetimes. Theresa Gier was with her husband at her home north of Eldon when the tornado warning sounded Wednesday night.
"Unfortunately, most of the time when we hear a siren like that, a lot of people just kinda ignored it, because we'd never had one before," Gier, 52, said. "Well, we won't ignore it anymore."
Gier said she didn't realize the storm's severity until she arrived for her shift at Woods Supermarket on Thursday morning. When she got there, her boss told her that the store would be temporarily closed due to storm damage, and that all the employees will be sent to other Woods Supermarket branches in Lake of the Ozarks, Osage Beach and elsewhere.
"It's very sad, very sad," Gier said. "I've lived in Eldon pretty much all my life and never went through anything like this … but God bless nobody was hurt."
"That's the main thing," she said. "Material stuff can be replaced, but people cannot."