Deputy Recorder of Deeds Lisa Ballenger wanted to be an art teacher until she graduated from high school.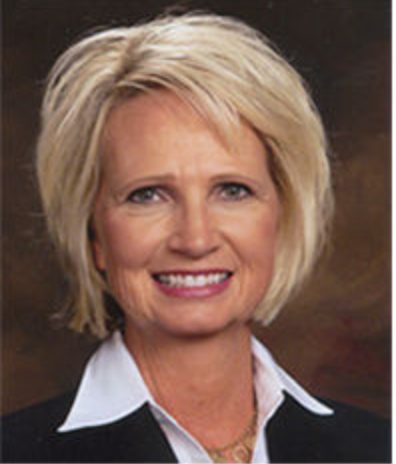 As a student who somewhat enjoyed academia, going to art class was always the highlight of her day. It was the one subject she excelled in, and she thought she would make a great teacher.
Many years later, Ballenger isn't teaching art, but she does have an art business with her eldest daughter, Holli Schutte. It's called Isa Oy 360 Art Designs — an homage to how Ballenger pronounced her name, Louisa Joy, as a little girl.
Their portfolio includes wind chimes made from wine bottles and seashells, paintings, watercolors and prints of animals and scenery, painted serving trays and canvases stained with melted crayons. In one of their many creative collaborations, Ballenger creates acrylic paintings, and Schutte adds broken glass.
"I see more abstractly. ... I see the natural beauty in things, and my mom is more detail-oriented," Schutte said.
Schutte and her mother have put the art business on the back burner so they can channel their energy into Ballenger's campaign for Boone County recorder of deeds. It's her second bid for the job.
The entire family is helping out, said Alaina Phillippe, Ballenger's youngest daughter. Phillippe and Schutte said they encourage their mother to "focus on the momentum behind her" when she's feeling doubtful.
"Whenever she says she's passionate, she means it," Phillippe said.
Ballenger grew up as one of five siblings on a farm in Brooklyn, Missouri, an unincorporated community in Harrison County. She moved to Columbia in her late teens.
On the farm, there was no sleeping in and no watching television after school, Ballenger said. Feeding the animals, milking the cows, working the fields, cleaning the barn and bringing the cows in at night were typical chores.
"When you're just a little bitty kid and ... you have a herd of probably 200 head of cattle coming at you, and your dad tells you to stand there and not let one through, that's a lot of stress," Ballenger said. "And you never just took the afternoon off."
Linn Monier, Ballenger's older sister, came earlier this month from her home in Iowa to the Hartsburg Pumpkin Festival, where Ballenger and Schutte had set up shop. She attested to the self discipline learned from their upbringing.
"We come from hardworking parents," Monier said. "She never misses a day, never misses a lick."
Ballenger graduated from Ridgeway High School in 1981 and got a job at Walmart. She learned from founder Sam Walton, starting as a cashier and working her way up to advertising coordinator for Columbia's three stores. She gave up Walmart after experiencing complications while pregnant with her youngest daughter.
When she was asked to fill in for a couple of months at the recorder's office, the stint turned into 27 years. Twenty-three of those were under longtime recorder Bettie Johnson.
"They knew how to inspire you to be the best you can be in everything that you do," Ballenger said. "Sam Walton worked with the associates, and Bettie Johnson worked with her staff. That's the kind of leader I want to be."
Debbie Hardin, a close friend of Ballenger's from high school, stopped by the Isa Oy 360 Art Designs booth at the pumpkin festival.
"Excuse me, are you that lady who's running for recorder?" Hardin joked as she pulled Ballenger into a hug.
Hardin said Ballenger is a good fit for the job and would boost morale in the office, which is one of her biggest goals if elected. Ballenger also wants to preserve Boone County records and be a hands-on leader and communicator.
"This is very important to me," Ballenger said. "It means that I'm going to be a good steward of their tax dollars, and I'm going to commit myself to being in that office 40 hours a week, if not more."
Supervising editor is Scott Swafford.