Boone County has successfully conducted two mid-pandemic elections so far, but many of those casting ballots in the November general election likely will be doing so for the first time since the COVID-19 outbreak began.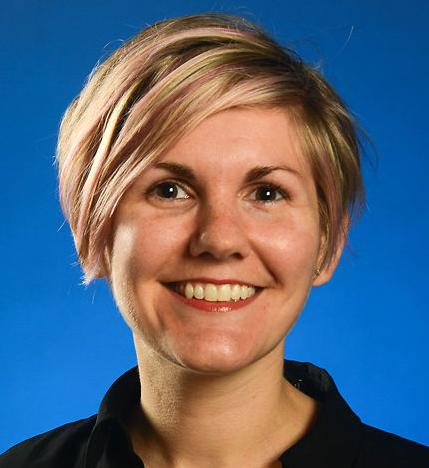 The changes most likely to be confusing involve the elevated role of mail-in and absentee voting, which Boone County Clerk Brianna Lennon said increased exponentially in the August primary and the June municipal election. About 20% of the votes cast in August were either absentee or mail-in ballots, and that rate was about 30% in June.
Lennon said the number is likely to grow for the Nov. 3 election, when the country will elect a president and voters across Missouri will decide two ballot issues and a host of races for statewide, legislative and county offices.
Lennon estimated the county already has received about 10,000 requests for absentee and mail-in ballots, but the actual count thus far is 8,300. The steady stream of applications hasn't slowed.
The clerk's office is still working to educate voters about their options in the hope of eliminating any confusion.
Here are the answers to some frequently asked questions.
What are the voting options for the November election?
While the polls will be open from 6 a.m. to 7 p.m. on Election Day, voters can choose to vote by mail-in ballot, by mailing an absentee ballot or by voting absentee in person before the election.
Who qualifies to vote mail-in or absentee?
The Missouri General Assembly and Gov. Mike Parson approved expanded voting options because of the pandemic.
Now, all Missouri voters are eligible to vote by mail. All mail-in ballots must be notarized.
Missouri voters also have the option to request absentee ballots.
Those who will be absent from Boone County on Election Day, who are incarcerated but still eligible to vote, who can certify that they are participating in an address confidentiality program, who are working at the polls on Election Day or who are exempt because of religious belief or practice can apply to vote absentee but must get their ballot notarized, according to the Missouri Secretary of State's Office.
Voters who are incapacitated or confined because of an illness or disability, who have contracted COVID-19 or who are in an at-risk category for COVID-19 are eligible to vote absentee without a notarized ballot.
How do you apply to receive an absentee or mail-in ballot?
Applications can be found on the Boone County government website and on the secretary of state's website. Registered voters can fill out the application on the Boone County website's portal, or it can be printed and sent in by mail, email or fax.
When is the deadline to register to vote in the upcoming November election?
What are the other important deadlines to know to ensure my absentee or mail-in ballot is counted?
You can request absentee and mail-in ballots now. Ballots started sending through the U.S. Postal Service on Tuesday.
The deadline to request a mail-in or absentee ballot is 5 p.m. Oct. 21.
The deadline to cast an absentee ballot in person at the clerk's office, which is on the second floor of the Roger B. Wilson Boone County Government Center, 801 E. Ash St., is 5 p.m. Nov. 2, the day before the election.
Mail-in ballots must be received by the election authority by 7 p.m. on Election Day.
Lennon recommends you send them in at least seven to 10 days in advance to be sure they arrive in time.
Can you check on the status of your ballot?
Yes. When the clerk's office puts the ballot in the mail, you will receive an email telling you it's on the way, as long as you include an email address on your application, Lennon said.
The ballot also will have a stub with a tracking number. Before you mail your ballot in, tear off that stub so you can use the number to track your ballot as it goes through the mail.
When the clerk's office receives your ballot, it will send a confirmation email to let you know it's arrived.
It will be kept in a secure ballot box until it's counted on Election Day.
What if you lose or mess up your ballot?
If you misplace your ballot, make a mistake filling it out or spill coffee on it, you can contact the clerk's office to request a new one, Lennon said.
The office will "spoil" the old ballot and send you a new one or instruct you on how to best salvage the ballot you have.
If the election authority receives your ballot and sees that you've forgotten to sign the sleeve, failed to get it notarized or missed any other requirements, the staff will reach out to you directly to fix the problem.
How do you figure out all the absentee or mail-in voting specific requirements?
Mistakes don't happen often, but with more people voting absentee for the first time this year, they have been more frequent, Lennon said. The county clerk's office is encouraging people to call in with any and all questions. There are also informational resources on the county and state websites, and all ballots that are mailed to voters will come with a set of instructions.
What if you change your mind and decide to vote in person rather than by mail?
You can decide to switch and vote in person at any point. Lennon recommends you call and request that the clerk's office cancel your absentee ballot well ahead of Election Day. If you show up at the polls without having switched the record of your voting method in advance, there will be a significant delay while election officials verify that you haven't already sent in a ballot.
Will the increase in absentee voting affect the analysis of election results?
Yes. Results from absentee ballots are counted toward an absentee-specific precinct, instead of the absentee voter's home precinct, which is determined by their address. The higher percentage of absentee voters will affect how election results can be analyzed by precinct or region more than in previous general and presidential elections.
Will mail-in voting delay the reporting of election results?
Mail-in voting is unlikely to significantly delay election results for Boone County, Lennon said. Missouri differs from many other states in that election officials are allowed to prepare ballots to be counted ahead of Election Day. While tallying the votes will not begin before Election Day, officials are allowed to streamline the process by getting the ballots ready to go beforehand. On Election Night, they are counted with a high-speed tabulator.
Lennon said while it's possible the high numbers of mail-in ballots could push vote counting into the next day, she doesn't have the same concern about the process dragging on for weeks that people in other parts of the country might have.
The county is actively recruiting extra election judges to help manage the uptick in absentee and mail-in voting. Lennon said these positions are ideal for people who want to be involved in and learn about the election process without working at polls on Election Day.
Is there a best way to vote this year?
Voting options have been expanded to give everyone more choice and confidence casting their ballots during this uncertain time, Lennon said. If you have any concerns about going to polling places, mail-in voting in Boone County has been adapted to handle a major increase this year and to be as accessible as possible. Lennon also said casting absentee ballots in person is a good option for those who wish to avoid polling places on Election Day but, for whatever reason, don't feel confident mailing in a ballot.
What will be done to keep voters safe at polling places on Election Day?
Social distancing requirements will be enforced at polling places, and poll workers will be behind Plexiglass and wearing masks and/or face shields. Tape markers will be placed on floors to ensure those in line remain 6 feet apart. There also will be some larger polling places. Mizzou Arena, for example, will serve as a centralized polling place where any Boone County resident can cast a ballot. Pens and surfaces will be sanitized regularly.
These measures appeared to be successful during the June and August elections, Lennon said, but she noted it will be important to take precautions seriously because turnout will be higher in November.
Lennon said the clerk's office is working hard to ensure voting is as safe as possible, no matter what method voters choose.
"We want to give everybody an opportunity to vote that didn't make them feel like they were having to choose their health over their right to vote."