If money is any indication, Randy Minchew is dead serious about his bid to unseat incumbent Betsy Peters as the Sixth Ward Columbia City Council representative.
Minchew had raised a total of $35,066 when he filed his required campaign finance report last Friday with the Missouri Ethics Commission, 40 days before the April 6 election. That's far and away more than any of the other five candidates running for the Second and Sixth Ward council seats.
Sixth Ward
Sixth Ward candidate Philip Merriman did not file a report Friday. An October quarterly report indicated he had $300, including $200 from himself and $100 from his wife, Kat Merriman.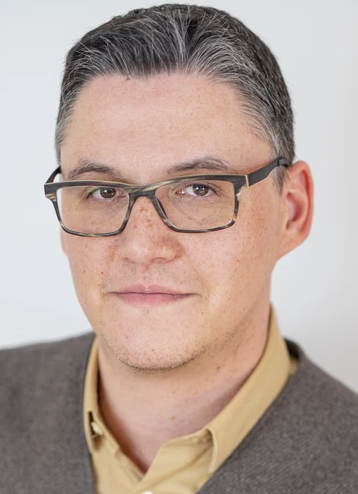 Merriman, owner of Seraphim Systems, a Columbia-based information technology services and consulting company, told the Missourian he doesn't feel right asking people for donations given the economic impact of the COVID-19 pandemic.
"We just don't want to be taking money from people who had already been through 2020," he said.
Minchew, an entrepreneur with an extensive background in business and contracting, collected $10,000 donations from Richard Miller of Miller Imaging and from Greg DeLine of DeLine Holdings. He also received multiple donations from people in the real estate, construction and insurance industries. His finance report indicated he had $20,743 remaining for his campaign.
DeLine said that he believes Minchew would be an "awesome influence on the council" and that he understands it takes money for a candidate to get the word out.
"I had been in the Columbia market for almost 40 years, and I've been somewhat of a silent observer," he said. "... What's good for the city of Columbia is what's good for me, and what's good for me is what's good for the city of Columbia."
The Columbia Board of Realtors endorsed Minchew earlier this week. Ashley Hester, a real estate agent with Re/Max Boone Realty, gave Minchew's campaign $500.
"I live in his ward. I think he's an excellent choice," Hester said. "He's given a lot of his time to the city, and he's very pragmatic. He's a strong supporter of property rights."
Real estate broker Wendy Swetz donated $250 to Minchew. She said she has known him personally and professionally for many years and has "found him to be a very hardworking, passionate and honest person who has spent his life giving back."
Minchew's treasurer, Nancy Allison, said the campaign is "humbled by the outpouring of support."
"It is clear people are no longer content with the status quo on the City Council, and we look forward to getting our message out."
Minchew said he was honored by the Board of Realtors' endorsement.
"Collaboration is the key to making our city a stronger and safer community, and I look forward to a meaningful relationship with Columbia's real estate professionals," he said.
Peters, a doctor and owner of rental properties, said she is thankful for the contributions she's received.
"I'm very humbled by the willingness of people to donate their hard-earned money to my campaign and I strive to represent them well," she said.
Mike Tompkins, Peters' campaign treasurer, said he wasn't worried about the fundraising disparity. He likes Peters' chances of winning the election.
"You know, she's kind of across the board. The development community likes her. The downtown people like her, so she's not gonna have much trouble with this," Tompkins said.
Massage therapist Susan Eggener donated $25 to Peters' campaign. "I support her because she gets to, gets back to and engages with her constituents about any concerns they might have."
Second Ward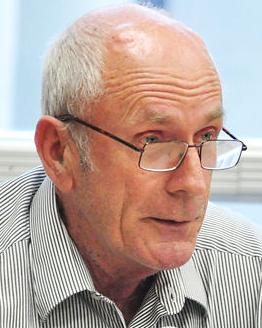 Weitkemper, who retired as superintendent of the city's sewer utility, is making his second bid for a City Council seat. He ran for Fourth Ward representative in 2013. He said he'll rely more on his platform than on donations to make his case to voters.
"This time I'm running on something I know something about, the inner workings of the city, and it stinks," he said. "I might win, I might not. I feel I've got a good platform and a passion for doing the right thing. It should be interesting."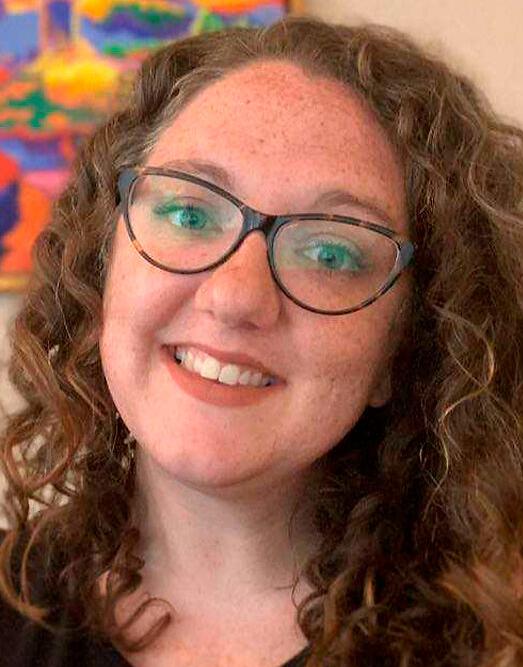 Waner's donors included several MU employees and others who work in local government. Her largest donation, $600, came from MU journalism professor Amanda Hinnant.
Mary Phillips, who co-owns a lobbying firm with her husband, Mayor Brian Treece, contributed $500 to Waner's campaign. Mahree Skala, who is married to Third Ward Councilman Karl Skala, and John Trapp, brother of incumbent Second Ward Councilman Mike Trapp, each gave her $50.
Fourth Ward Councilman Ian Thomas also donated $100 to Waner's campaign, and Boone County Northern District Commissioner Janet Thompson chipped in $50.
"She would be a really good advocate for the people in her ward. … She would understand that all of us work together for the people in our community," Thompson said. "She also asked for my support."
Waner, director of advancement and operations at Central Methodist University in Fayette and chair of the city's Human Rights Commission, had almost $6,500 left in her campaign account last Friday. She said she's not actively pursuing more donations.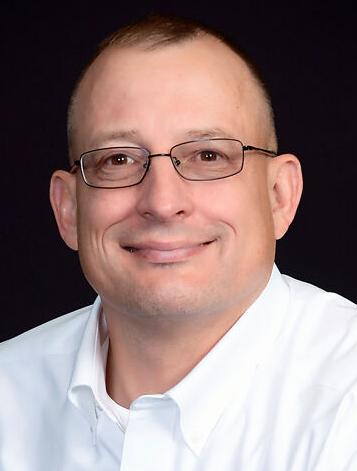 Meyer, a retired colonel and small business owner who, like Minchew, was endorsed by the Columbia Board of Realtors, got a $1,000 donation from real estate agent and developer Otto Maly, and $250 from Board of Realtors President Brian Toohey. Retirees Gene and Cindy Deggendo donated a total of $500.
Meyer reported having $739 left in his campaign account.
Ron Edwards, owner of Veritas Consulting & Construction, gave Meyer's campaign $250. He said that Meyer has been a client of his for several years and that he has the character to serve well on the council.
Minchew also put $100 into Meyer's campaign.
"I've known Jim for a number of years, and he is just really good people," Minchew said. "I have a really strong belief that he would make a great city councilman, and so I'd like to see him succeed."
Missourian reporters Dylan Schwartz, Anna Ortega, Paul Schloesser, Charlie Drape, Alexandria Wells and Kelsy Armstrong contributed to this report.