Five people are seeking their party's nomination for Missouri's 4th District seat in the U.S. House of Representatives in the Aug. 4 primary. Each of the nominees will move on to the general election in November, when the two-year term will be filled.
The primary for the Republican and Libertarian nominations are contested, while only one Democrat is running.
Here's a look at the candidates:
REPUBLICANS 
NEAL GIST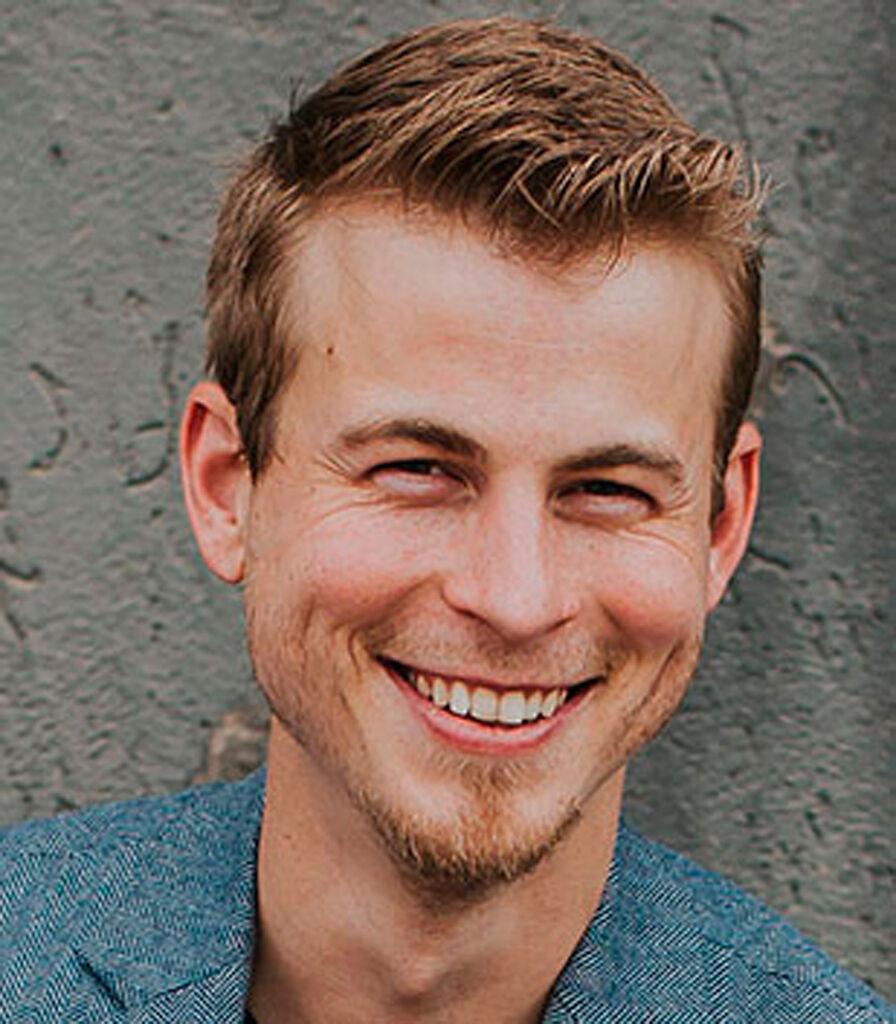 Occupation: Software engineer 
Background: Gist has been involved in various forms of digital media for the past 16 years. He started college when he was young and found he was spending lots of money learning computer science technologies that were obsolete, he said. So he began teaching himself how to use cutting-edge technologies.
Gist has also studied audit didacticism, economics, history, politics, philosophy, architecture and sustainable farming. After joining a Republican presidential campaign in Iowa in 2011-12, he began experimenting with how to achieve individual liberty through the development of an off-grid, permaculture homestead in 2016.
"I stand for life, liberty and property. I stand for the true progress of politics throughout history," Gist said. "Even though liberty now seems like an old idea, it is really very young. We are seeing the loss of liberty to older or failed ideas, economic or political systems. And so I am taking a stand for the virtues of capitalism, free markets and individual sovereignty, especially against the rise of collectivism and Marxism and those sorts of institutions."
Gist said congressional term limits would be his short-term priority.
"The longer people are exposed to power and affluence in Congress, the more temptation they've got to resist," Gist said. "It is best, I think, for everyone to have guards against human nature by limiting their exposure to those sorts of temptations."
Gist wants to rein in government spending, reduce income taxes and, eventually, abolish the IRS and the Federal Reserve and repeal the income tax entirely.
VICKY HARTZLER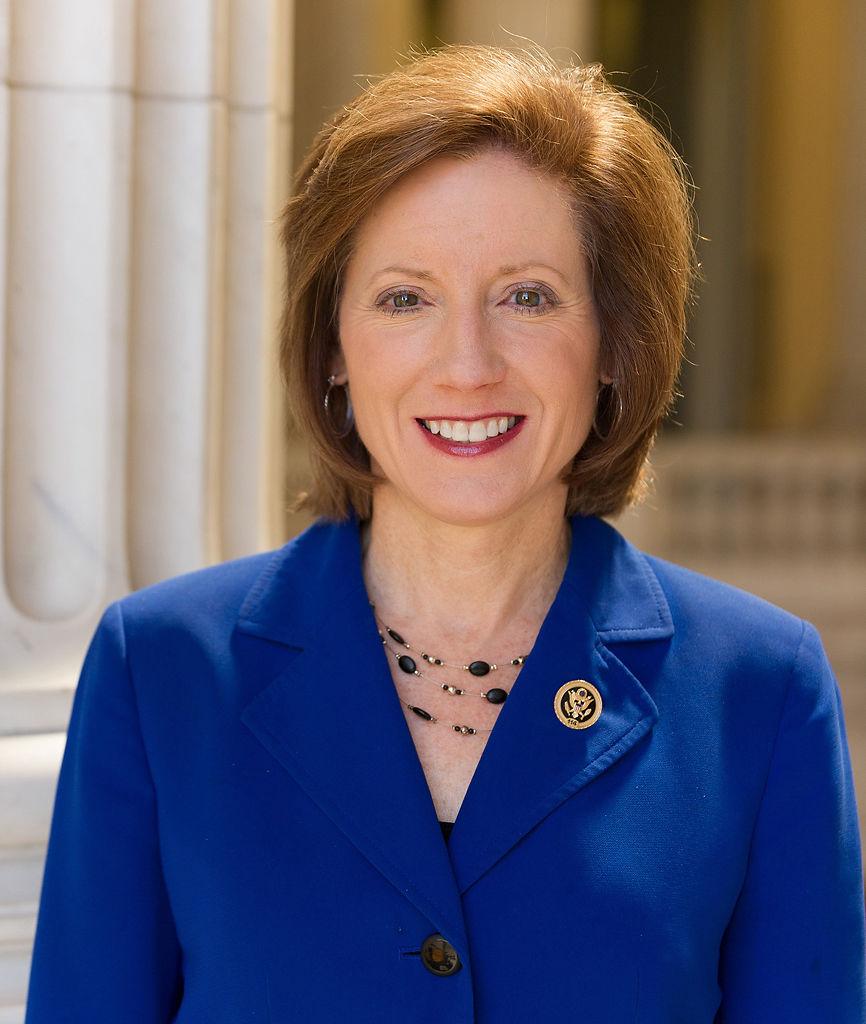 Occupation: Incumbent 4th District U.S. representative
Education: Bachelor's degree in education from MU, 1983; master's degree in education from Central Missouri State University (now University of Central Missouri), 1992.
Background: Member of the House Agriculture and House Armed Services committees; chair of the House Values Action Team, which comprises more than 110 House members working with nonprofit organizations to promote faith, family and freedom.
Hartzler was first elected state representative in 1994 from Missouri's 124th District and served six years in the Missouri legislature. She was awarded the Guardians of Small Business Award from the National Federation of Independent Businesses, the Spirit of Enterprise Award from the U.S. Chamber of Commerce, the Outstanding Service to Agriculture Award from the Missouri Farm Bureau, the Hero of Mainstreet Award from the National Retail Federation. She is also endorsed by National Right to Life and the National Rifle Association.
"I believe that each person was created with a purpose and deserves dignity and freedom to pursue their God-given rights and goals," Hartzler said. "I am running for office to ensure that today's families and future generations can live in a safe and secure America, and have opportunities to work hard, succeed and provide for themselves and their families."
Hartzler said that if she is re-elected her priorities will be to keeping the country and people safe by rebuilding national defense, growing the economy and expanding rural broadband. She said she will work to make health care more accessible and affordable and to protect life and people's fundamental rights, including those guaranteed under the First and Second amendments. She also wants to ensure veterans receive the care they deserve.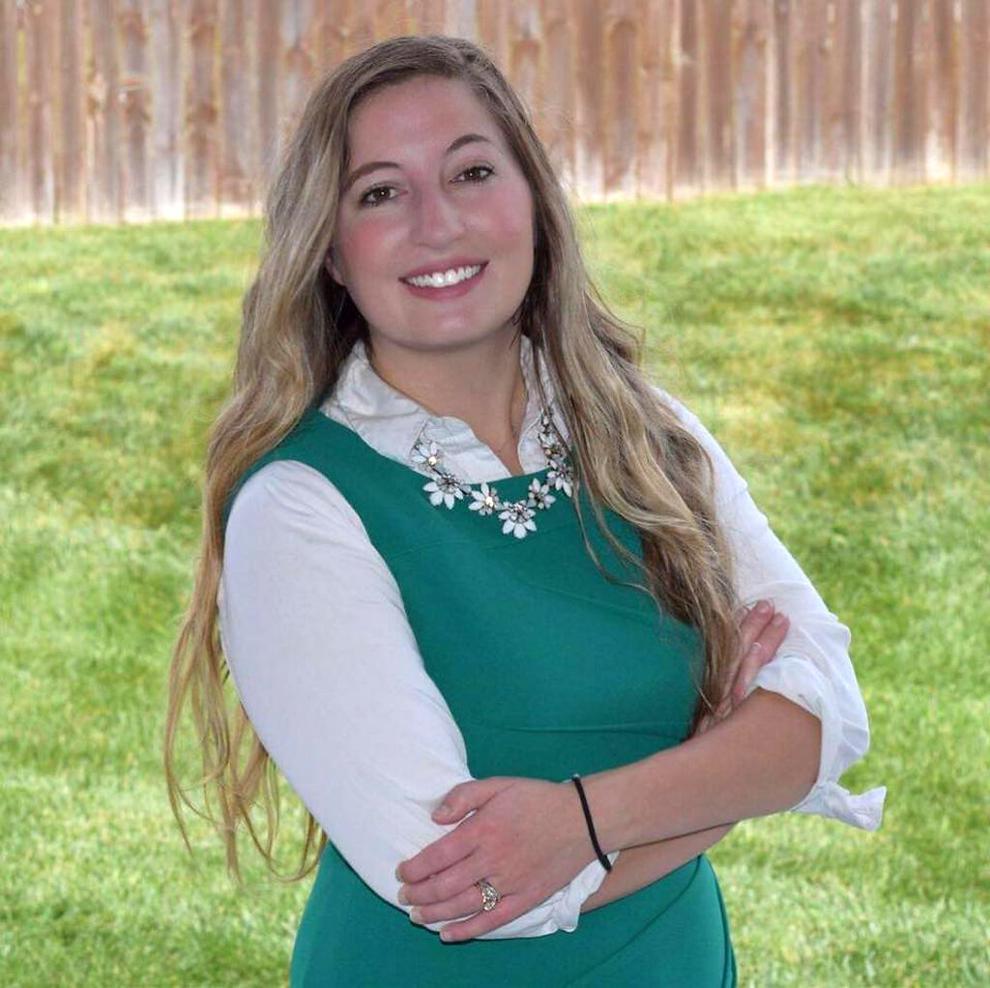 DEMOCRAT
LINDSEY SIMMONS
Education: Bachelor's degree from Missouri Valley College, 2010; master's degree from the University of South Dakota and Harvard Law School, 2015, according to ballotpedia.org.
Background: Simmons worked as a legislative assistant for the Missouri House of Representatives, in 2011-12, according to votesmart.org. In 2013, she was a summer associate at Wachtell, Lipton, Rosen & Katz and a law clerk in the Missouri Attorney General's Office. In 2014-15, she worked as a legal fellow in the U.S. Senate. After that, she was an associate with Cleary Gottlieb Steen and Hamilton Limited Liability Partnership until 2019.
Simmons "has advocated on behalf of domestic violence survivors, conservation groups, veterans and helped flood and hurricane victims secure FEMA benefits," according to her campaign website. In 2018, one of her long-term clients was freed after being wrongfully convicted of a crime 25 years before, according to the campaign website. She was awarded a Pro Publica Award for Public Service and was named Missouri Valley College's Outstanding Young Alumni.
Her husband, Chris Rosado, is a member of the U.S. Army. "I am not the only wife whose husband's third deployment is made less safe by reckless foreign policy; I am not the only mother who has watched schools on our military base lose funding to build a wall; I am not the only daughter whose mother hesitates to retire because of the cost of health care; and I am not the only member of a farming family that is collateral damage in a trade war," Simmons said in the video on her campaign website. "And I have had enough."
"I am answering a call to serve because our families deserve better. It is time to take our home back. And this is the mission we must complete," she said.
LIBERTARIANS
ROBERT E. SMITH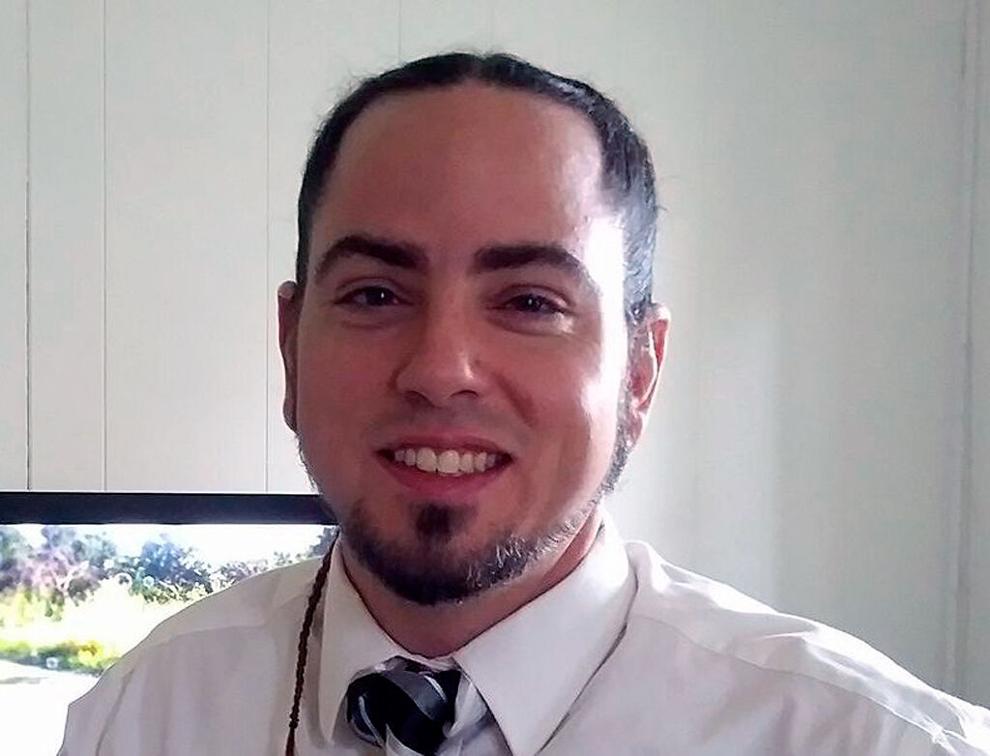 Occupation: Owns a small produce company
Education: Graduated from high school, self-educated on the U.S. Constitution
Background: Smith's company supplies grocery stores within a 200-mile radius locally grown fruits and vegetables. He became a published poet at 15. He loves his farm and the environment.
"I believe that everybody has the right to live their life the way that they see fit as long as they do not transgress the constitutional rights of others," Smith said. "One thing that I stand for is limited government. I stand for state powers and the people of the state being able to choose what's best for their state and their local communities."
Smith wants to get the federal deficit under control. "The fact that we spend more than we take in taxes is very troublesome to me," he said. "And what is even more troubling to me is that our government wastes trillions of dollars on programs that just don't work."
Smith also wants to protect Social Security and require Congress to declare wars or bring all American troops home.
STEVEN KOONSE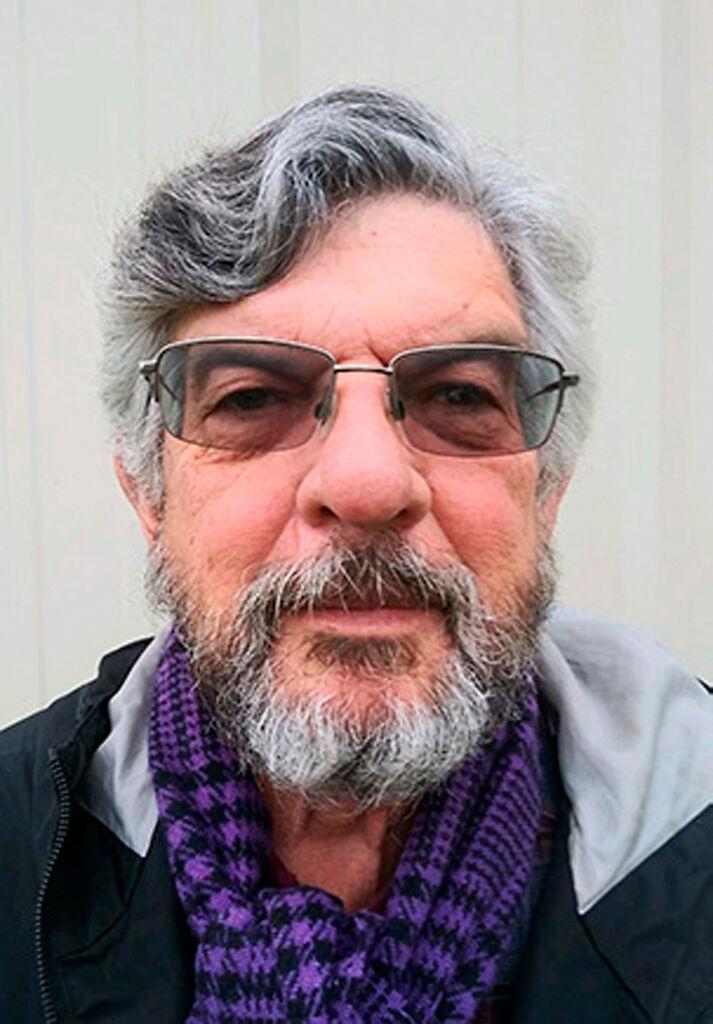 Education: Bachelor's degree in business administration with a functional major in accounting from Central Missouri State University (now University of Central Missouri), 1974.
Background: Koonse is a veteran who served in Vietnam where he was awarded the Bronze Stars and two Army Commendation medals for intelligence work. He retired as an Army master sergeant based on active and reserve duty and has worked in private industry as a staff accountant and the federal government as an auditor. He also retired from the Missouri Department of Insurance as a financial examiner. He was a candidate in 2018 for Missouri's 4th District seat in the U.S. House of Representatives.
In Koonse's Libertarian view, "Each person has the right to live his life in any way he chooses as long as he respects the equal rights of others. A lot of people say Libertarians are anarchists. No, not at all. The Libertarian position is to get less government involvement and more cooperation with each other."
He said if he is elected he will declare wars then try to stop them. He also noted that the U.S. Constitution gives Congress the authority to regulate commerce with foreign nations, "so I plan on trying to get ahold of foreign nations and work with ensuring that the goods produced in the 4th District are freely traded with them."
Koonse also wants to make Congress more accountable for the money it appropriates. He said that during the COVID-19 pandemic, for example, Congress has scattered money all over the place in an effort to compensate for high unemployment. He thinks a better idea would be to create jobs by focusing on improving infrastructure.