JEFFERSON CITY — Planted at the corner of W. High Street and Broadway in front of the Missouri State Capitol, Zach Diggs tried making sense of his loss as he watched a few hundred Trump supporters protest the results of the presidential election.
"Looks like a lot of love," he said. "A lot of people standing up for something."
A friend of Diggs texted him about a "Stop The Steal" rally Saturday morning in Jefferson City. He made the drive from Montgomery County with his father because "it sounded like fun."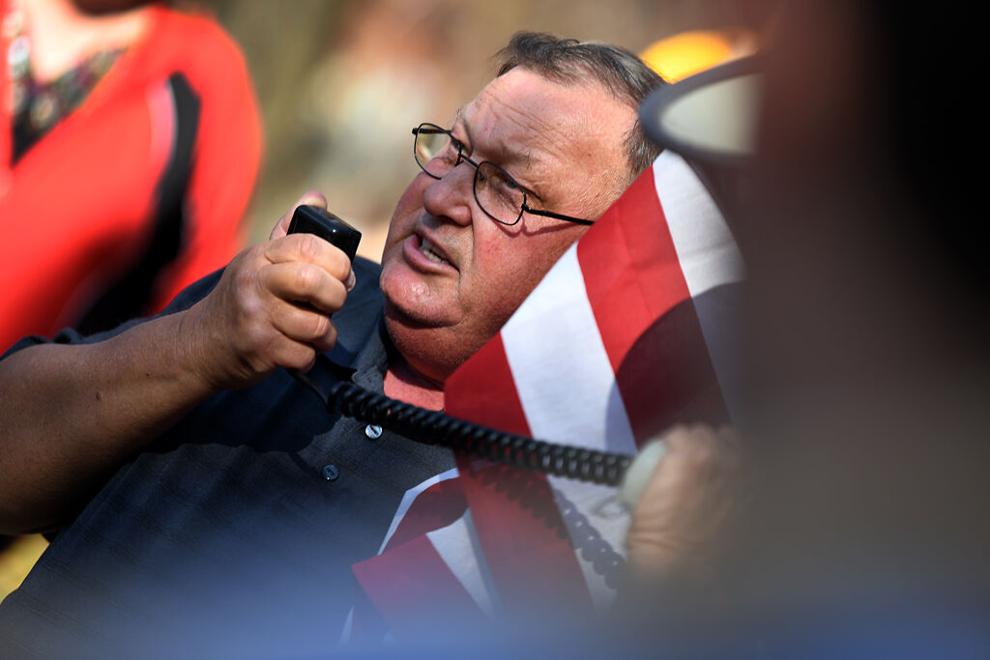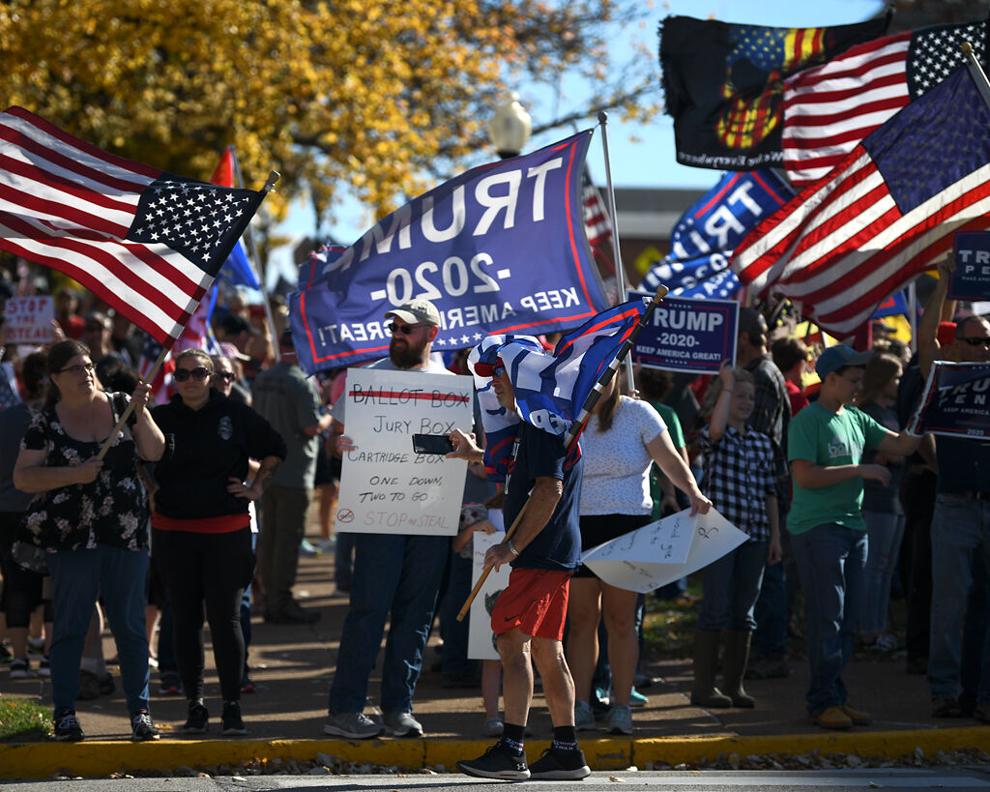 News of the rally was disseminated online and through word of mouth over the past two days, attendees said. An assortment of grief-stricken Trump supporters gathered from several counties across the state, part of a broader effort to contest the integrity of the voting process.
Rippling Trump flags and signs donning phrases such as "Stop The Steal," "Fight For Your Rights" and "Peaceful Protest" amplified President Donald Trump's refusal to concede to President-elect Joe Biden, who defeated Trump to become the 46th president of the United States on Saturday.
Biden's victory came after more than three days of uncertainty, as election officials sorted through a surge of mail-in votes that delayed results. Biden crossed the winning threshold of 270 electoral votes with a projected win in Pennsylvania.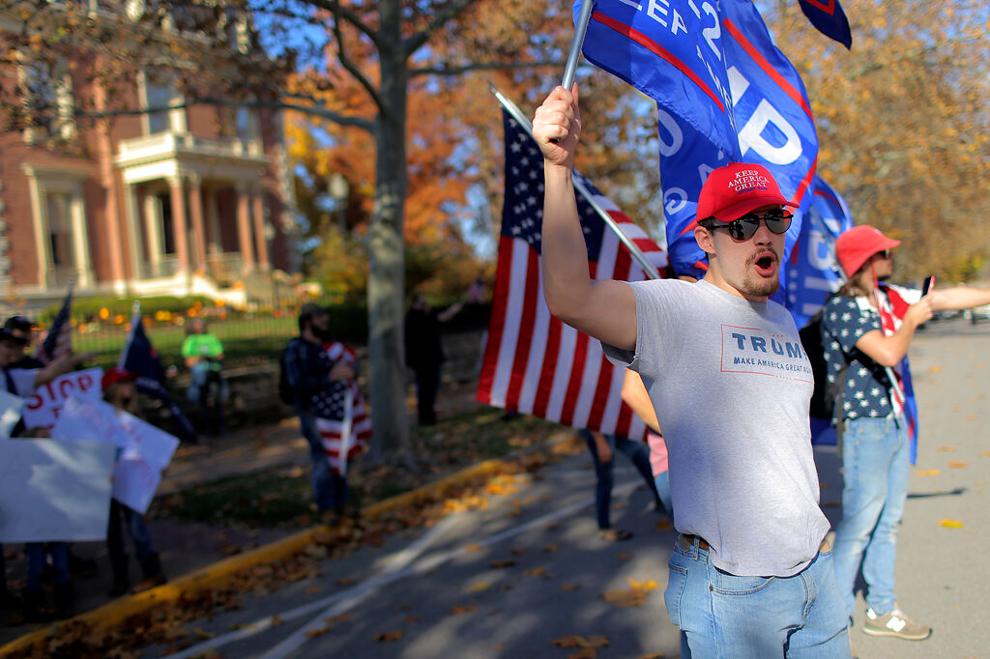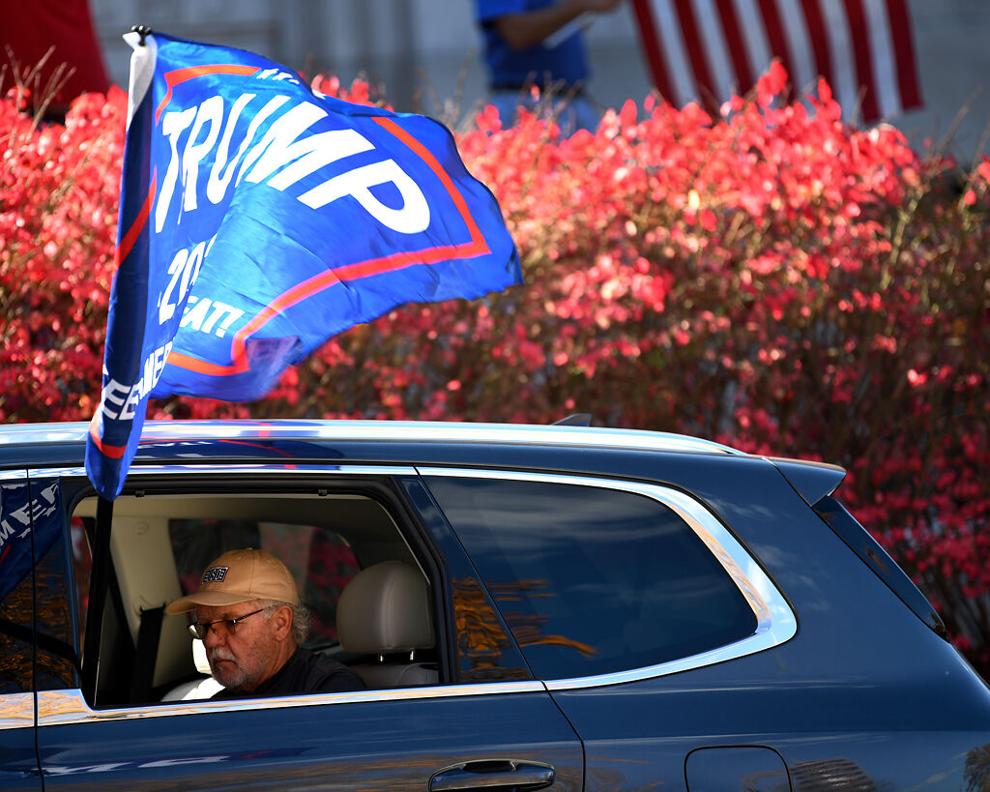 Departing from long-standing democratic tradition and signaling a potentially turbulent transfer of power, Trump issued a combative statement saying his campaign would take unspecified legal actions, and he would "not rest until the American People have the honest vote count they deserve and that Democracy demands."
He has pointed to delays in processing the votes in some states to allege with no evidence that there was fraud and to argue that his rival was trying to seize power — an extraordinary charge by a sitting president attempting to sow doubt about a bedrock democratic process.
"I don't know if that's true, but sounds like it," Diggs said.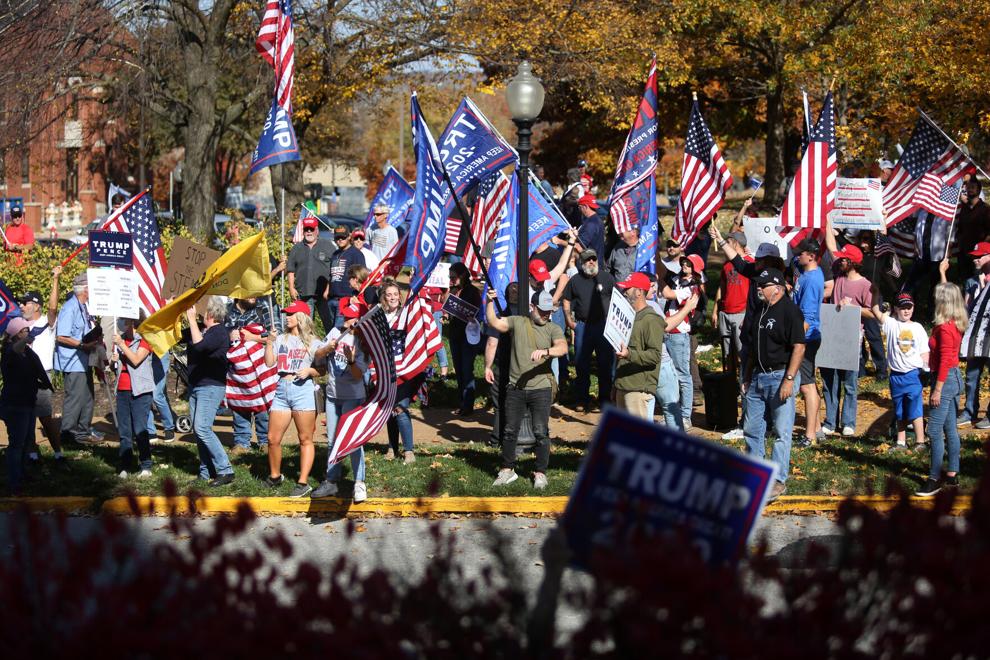 Protesters eventually drifted toward the governor's mansion, chanting "Stop The Steal" and "Where's Mike Parson?" in rhythmic fashion.
Dylan Kelly, of Camdenton, said he still "110%" believes the election was illegitimate.
When asked how to move forward when Joe Biden takes the executive seat, he said "We go to work. We fight the peaceful way, the American way. We do not want violence. Nobody wants violence."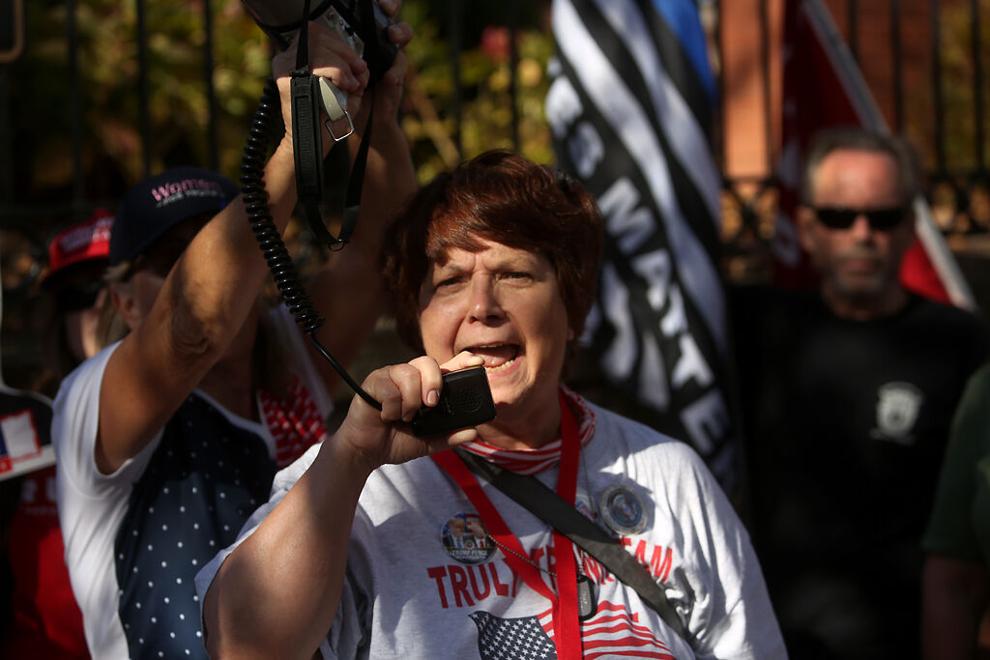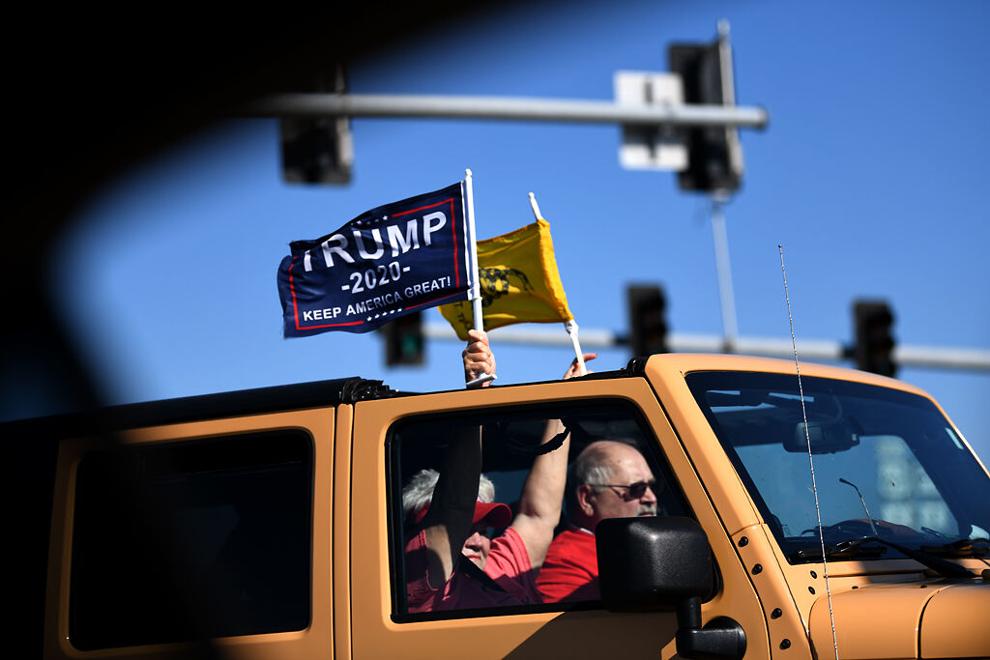 The Rev. Jeremy Secrist stood in front of his St. Peter Church, across the street from the Missouri State Capitol.
If the church could talk, he said, it could tell more protest stories than him.
"There are protests here at the Capitol for a garden-variety (of) reasons," he said, "and one of the great things about our country is if we don't like something, we can protest. I just hope this one's safe."
The Associated Press contributed reporting.