As the United States watched and waited for results of the presidential elections Tuesday, the Boone County Democrats held its breath for races closer to home.
The campaign team for Judy Baker had spent months working with volunteers from the community to secure votes for the state Senate race. In preparation for the local election, Baker's campaign staff phone banked, held rallies for Democratic candidates and dropped off literature to homes in the community.
Luke Davis, field director for Judy Baker's campaign and vice president of the Mid-Missouri Young Democrats, saw opportunities for growth among voters, even heading into the home stretch.
"Especially right now, with only seven days, we're just trying to do every opportunity to do direct voter contact that we possibly can," Davis said.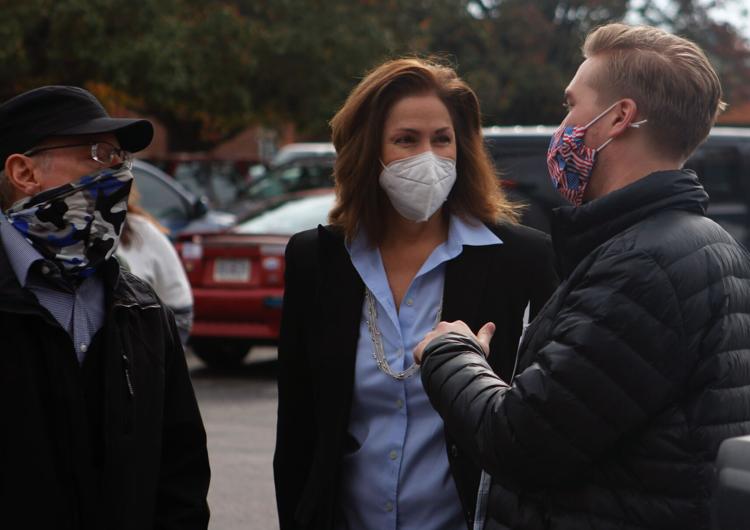 The Boone County Democrats hosted a watch party on the evening of the election at its headquarters. Attendees watched on two large-screen projectors as results rolled in.
Boone County had a 79.9% turnout of active voters on Election Day. For most of the night, Baker maintained a lead over her opponent, incumbent Caleb Rowden.
However, around 11 p.m., Baker's campaign consultant Emily Gustafson pulled Baker inside the building to relay the news that she had lost the race for state Senate. Members of the Democratic Party comforted each other as Baker gave her concession speech.
"I feel like we didn't leave anything undone; we didn't," Baker said. "We did all that we could do. And I can't tell you what a privilege it has been to work with each and every one of you. All of the candidates who are here are the candidates who put their heart into everything."