Bill Weitkemper likes to get straight to the point. He's got a straightforward, no-nonsense approach to everything in his life and believes in fairness, equality and most of all, common sense.
While some interpret Weitkemper's terse demeanor as being harsh, those familiar with him know that's not the case. They describe him as kind and respectful, characteristics that would serve him well as a member of the Columbia City Council. Weitkemper is one of three people running for the council's Second Ward seat. His opponents are Jim Meyer and Andrea Waner. It's his second crack at a council campaign after running for the Fourth Ward seat in 2013.
Every action Weitkemper takes is carefully thought out. He comes prepared to candidate forums, fielding questions by reading from a sheet with pre-typed answers on it. He almost always takes less time to answer than the moderator gives him or the other candidates take and typically ends his statements with "that's what I got."
Weitkemper has refused to accept donations for his campaign and his health prevents him from campaigning door to door. He relies instead on Facebook to get his message across.
Weitkemper, 72, has lived in Columbia since 1964 and worked as supervisor in the Sewer Maintenance Division from February 1976 until retiring in December 2012. After 37 1/2 years of serving the community, Weitkemper believes he has more knowledge than most about the inner workings of the city, and he's not shy about calling attention to what he perceives to be serious problems.
Achieving the rank of Eagle Scout was a crucial aspect of Weitkemper's upbringing that helped him learn to value camaraderie, integrity and inclusion. Weitkemper joined Troop 90 in Centralia when he was 11 and quickly moved through the ranks, becoming an Eagle Scout in 1963.
He also spent nine years as advancement chair for Troop 708 in Columbia. The position suited him, as he was responsible for keeping detailed records of each Scout's accomplishments and progress through the ranks. When he stepped aside from the position, it took three or four people to fill the gap, his wife, Judy Weitkemper, said.
He applied the same meticulous nature to his work for the city and it even extends it to his hobby as a hunter. He keeps a spreadsheet that shows the specific locations and times of each successful hunt, whether it be for a turkey, a bear or a deer, and he adds notes about the details of the moment. When he kills a buck, he'll note the size of its rack.
He does it for the memories, he said, and "so I can think about where I was at and remember good times," Weitkemper said.
Weitkemper brings the same attention to detail to his campaign. He has sent upwards of 100 emails to the Missourian since announcing his council candidacy in the fall, explaining issues he believes the city needs to address.
During his time as a sewer maintenance supervisor, Weitkemper took care of "countless" training programs, which he doesn't believe should have been his job, and developed customer service standards that he thinks are better than many of the city's. He wants to help standards improve across all city departments.
"Experience is a big thing," Weitkemper said. "You don't know where all the problems are at if you don't have experience working for the city."
Dennis Winingear, who worked under Weitkemper for seven years at the sewer utility, called him a great boss who was very knowledgeable and knew how to treat his employees with respect.
"Bill is probably the nicest boss I ever had," Winingear said. "He never really raised his voice at anybody. We respected him for that."
Winingear also noted that Weitkemper would be the first and only member of the City Council who has worked for a city department.
"Bill is about the only one who is interested in what's going on and trying to help the city," Winingear said.
Weitkemper has several grievances with how the city functions. At the top of his list is the city's handling of excess reserves in the water and electric utilities. The city charter, he said, requires that tens of millions of dollars sitting in those reserve accounts be rerouted to the general fund, where it could pay for additional police and firefighters, as well as parks and recreation and social services.
"The city of Columbia desperately needs more police officers and firefighters," Weitkemper wrote on Facebook. "Many Columbia residents are very concerned about violent crime and do not feel safe in their own homes," he said.
In an email, Weitkemper wrote that "the 'status quo' of 'that's the way we've always done it,' is NOT acceptable."
Weitkemper is also critical of a city policy that allows master metering of apartment buildings for water and electric use rather than billing each individual residence. Doing the latter, he says, would bring in hundreds of thousands of dollars in additional revenue. Plus, it's about what's fair. He gave the example of a young couple using lots of electronics and water being charged the same amount as an older woman living in the same building.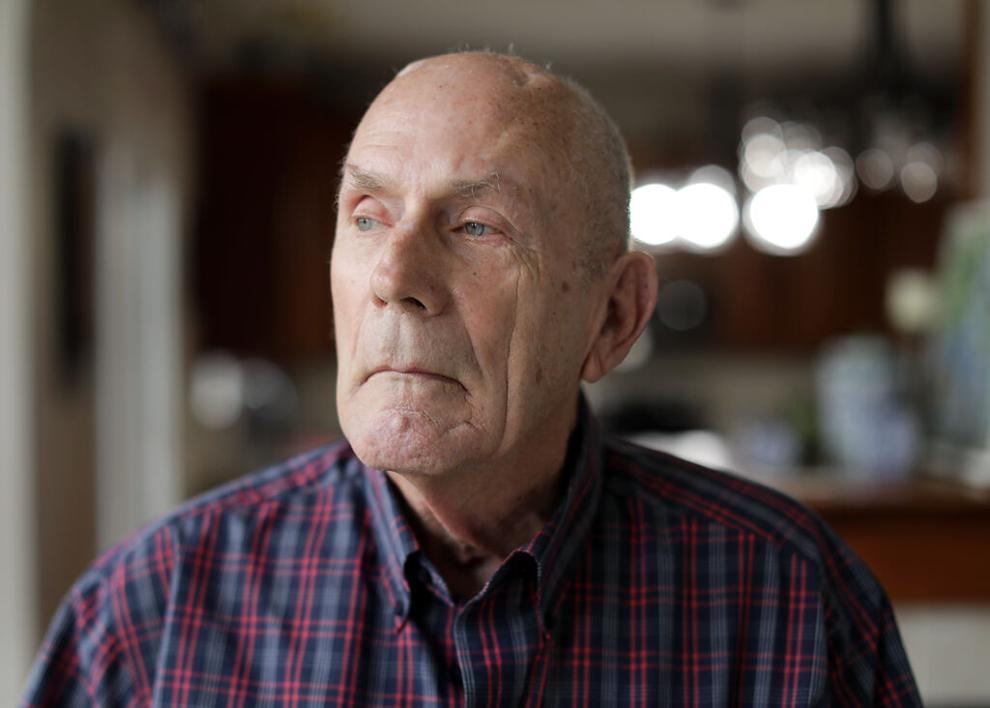 Weitkemper blames city staff rather than the City Council for the problems he sees. Above all, he wants city government to be accountable for following the rules as they're written.
"Otherwise, it's just chaos," he said.
Weitkemper was born in Mexico, Missouri, then raised in Centralia. He attended Centralia High School until he was a junior, then his family moved to Columbia. After graduating from Hickman High School in 1966, he attended Northeast Missouri State Teachers College, now Truman State University. He worked at the Panhandle Eastern Pipeline Co. in Kansas City for four years before returning to Columbia.
He met his wife, Judy, at a country-western bar after a softball game and said it was "more or less" love at first sight. They married in 1982 and have six children, three each from previous marriages, and 14 grandchildren.
Weitkemper grew up on his grandparents' farm and has fond memories of helping his grandfather, Albert Schindler, planting crops and feeding the cattle, sheep and hogs. His grandfather was a role model. Sitting on his porch in the Valley View neighborhood, Weitkemper's pale blue eyes wistfully gaze at the horizon as he talks about how his grandfather inspired him to help people.
"I just want to make him proud," Weitkemper said. "I would like to do one-tenth of what he did."
Having Parkinson's disease hasn't affected Weitkemper's ability to serve the community, make honest decisions or exercise good judgement, he said. While he can't campaign door to door and his speech has only gotten worse, Weitkemper tried to make up for it by setting up in the Daniel Boone City Building lobby before a Jan. 18 City Council meeting. He used zip ties to attach a plain, white sign with black text showing his name and candidacy to his walker. He handed out literature and talked with voters.
"He's bright; his mind is still sharp," Judy Weitkemper said. "A lot of people, when they get what he's got, they just give up. But he's stayed strong."