Joseph Elledge took the stand Tuesday in his first-degree murder trial and faced two very different interrogators.
His attorney, Scott Rosenblum, prompted him to read text messages from his wife's cell phone that would portray her as a cheating spouse.
Then the prosecutor, Dan Knight, stepped up to cross-examine Elledge about the threats and heated statements he made before his wife's death.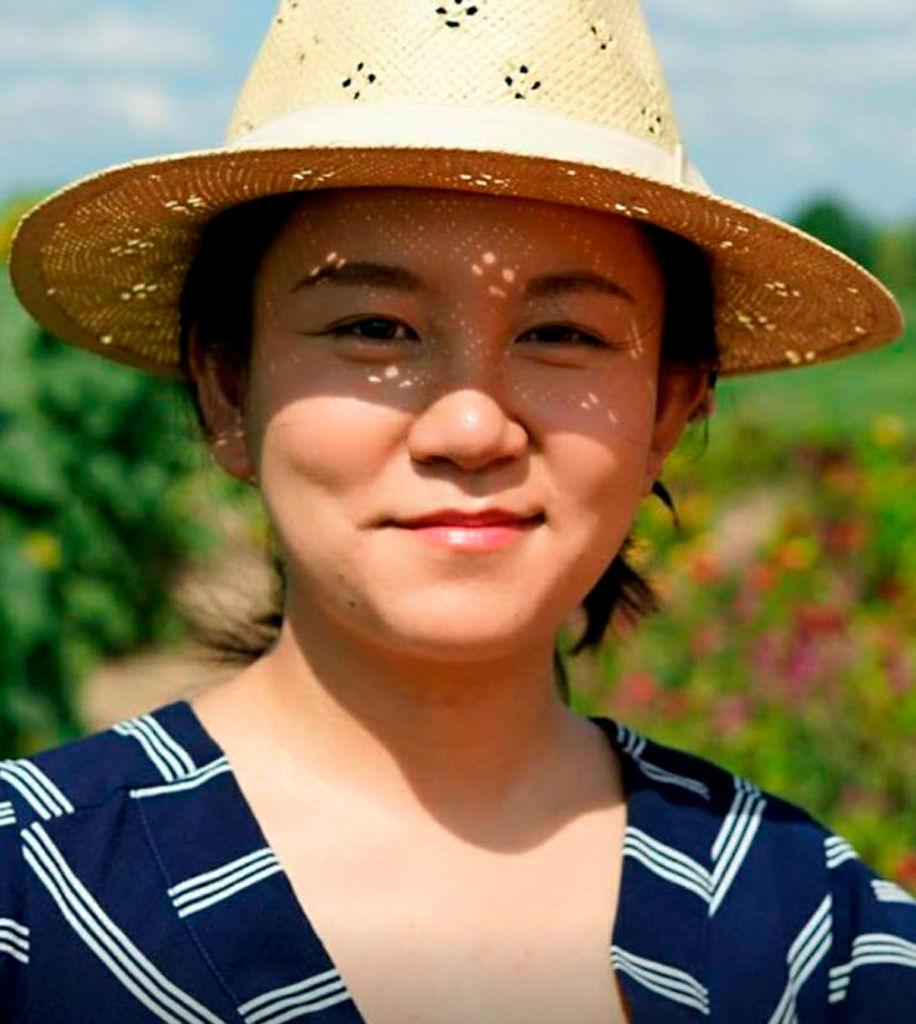 Elledge is charged with killing his wife, Mengqi Ji, in October 2019, and Tuesday was the eighth day of his jury trial in the 13th Circuit Court.
Under the direction of his attorney, Elledge recounted his version of the events that took place Oct. 8, 9 and 10, 2019.
He said he awakened Oct. 9 and was shocked to find his wife dead after they had engaged in a violent argument the night before.
The couple went to bed around 11 p.m. Elledge gave his wife a massage, he said, and he tried to engage in sexual interactions, but she declined. He wanted her to give him a massage, but she told him she needed to get up early to meet a friend.
That's when Elledge confronted her about text messages he had discovered between her and another man. Elledge read excerpts from the texts in an attempt to show that Ji was having a relationship with the man.
"I asked her who she was meeting in the morning," he testified. "I was suspicious of who she would be meeting, so I asked her if she was cheating on me."
They immediately began to argue, Elledge said, and Rosenblum interrupted to prompt him: "Tell the jury what was going on. Who was angry? What's happening?"
"We were raising our voices and very loud," Elledge continued.
Eventually, he said he put on his shoes to go for a walk.
"She put her shoes on, too, and she tells me she is going with me. I put my shoes on, and I got up ... and she pushed me," he said. "I pushed her back."
"How hard?" Rosenblum asked.
"Very hard. She ran into the kitchen counter," Elledge said, his voice shaking.
His wife asked him to leave her alone. He said he went for a walk, and she went back to bed. The next morning he woke up to their baby crying, and his wife was dead.
"I stood up in bed after I didn't get a response, and I shook her and started to talk to her. She didn't seem to be breathing," he said. "After I touched her neck, she felt cold."
He "freaked out," he said, and put his wife in the trunk of his car.
"Did you in any way potentially try to harm your wife or try to kill her?" Rosenblum asked him.
During cross-examination, Knight interrogated Elledge about the angry statements the jury heard during nine hours of audio recordings played in the trial last week. Knight used the tapes in the state's case to build a picture of Elledge's controlling demeanor and the couple's strained marriage.
Knight rattled off a list of the insulting names Elledge called his wife: "You were cruel to her, weren't you?"
"At times I was," he said.
"You told her that if she kept acting this way that, it wasn't going to be pretty, isn't that true?" Knight asked.
Elledge said he didn't remember.
"Is that because you threatened her so many times that you can't keep your threats straight?" Knight countered.
Knight will resume questioning Elledge on Wednesday at 8:30 a.m. After that, Rosenblum will have the opportunity to give a redirect examination.