A jury found Joseph Elledge guilty of second-degree murder Thursday in the October 2019 death of his wife, Mengqi Ji.
The jury asked that Elledge be sentenced to 28 years in prison. Judge Brouck Jacobs will make a final decision Dec. 17 about the length of the sentence.
The sentencing phase of the trial lasted until nearly 1 a.m. with the jury deliberating for more than an hour. Elledge could have been given a life sentence.
He had been charged with first-degree murder, but the jury decided that he did not deliberately kill his wife. Elledge's defense attorney had argued throughout the trial that he killed her but not intentionally.
Although the cause of death was never conclusively determined, the remains of Ji's body were found buried in Rock Bridge Memorial State Park in March.
The couple had engaged in a violent argument on the night of Oct. 8, and Elledge testified this week that he found his wife dead in bed the next morning.
She had hit her head on a kitchen counter during the argument, he said, and apparently died during the night. He put her body in the trunk of his car and spent the day she died looking for a place to bury her.
Before the jury was asked to consider a verdict, the two attorneys pleaded their cases one last time.
"This case, ladies and gentlemen, is about finding the truth. And the truth is unequivocally on our side," Prosecuting Attorney Dan Knight said at the beginning of his closing argument.
A great many of Knight's statements were focused on debunking Elledge's assertion that he killed his wife by accident.
"This defense is sickening," he said. "It is outrageous."
"That old story was no longer going to fly, that old story that Mengqi had left her little girl," Knight continued. "So, he got his new story. His new story is just that — it is a fictional story."
The prosecutor played nine hours of audio recordings during the state's case to illustrate what he called Elledge's "vicious" statements.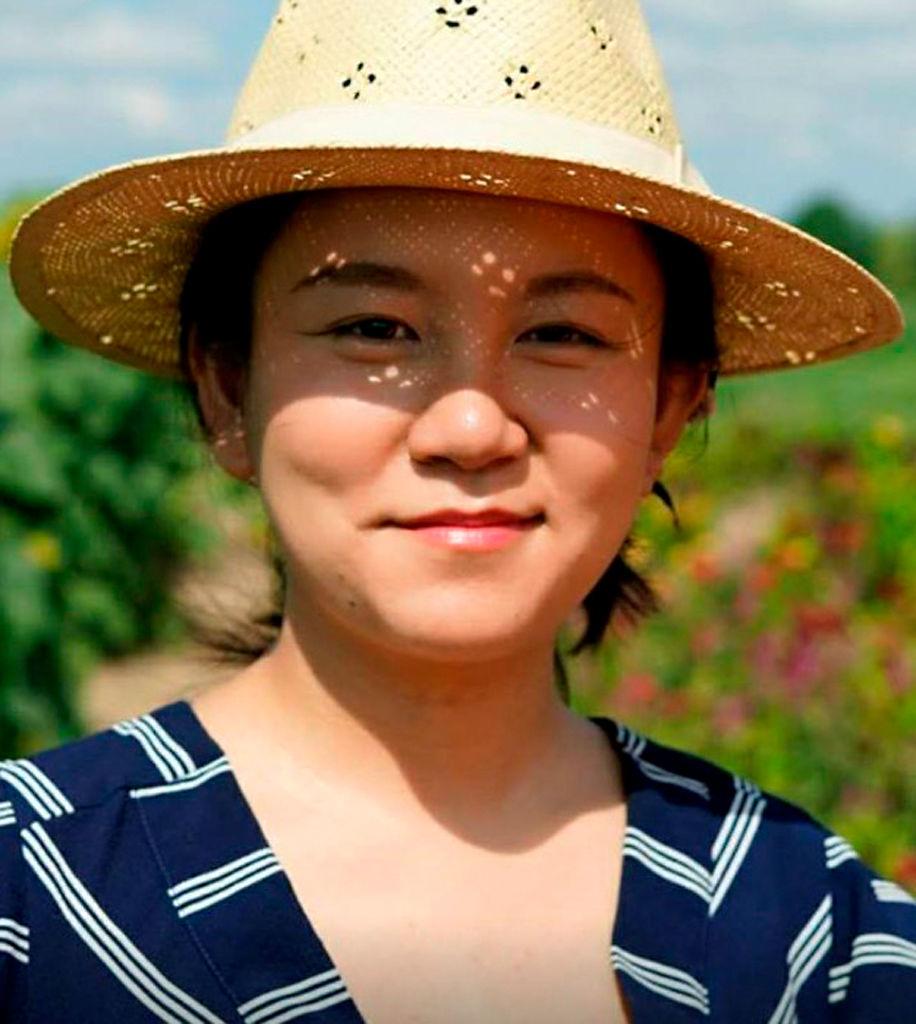 "The defendant constantly told Mengqi that she was just a woman, he was superior to her and, therefore, she had to obey him and serve him," Knight said.
He urged the jury to remember that Elledge insulted his wife frequently in those recordings.
"This gaslighting he had going on, he was doing that so she would doubt herself," Knight said. "He said that she was confused, that she was misguided, because she had a loving relationship with her daughter."
Ji "could have died a number of ways," Knight argued, but it adds up to first-degree murder.
After Knight concluded his portion, defense attorney Scott Rosenblum drew a breath and dove into his argument.
"I want you to listen carefully to what he said," Rosenblum said about Knight. "All this talk about gaslighting. The only gaslighting going on in this courtroom is Mr. Knight's."
Rosenblum insisted that the prosecutor mischaracterized Elledge's statements in the recordings.
"Guess what, when couples fight, they say mean things. Mengqi said mean things. Joe said mean things, but that does not prove anything. That has nothing to do with what happened in that apartment," Rosenblum said.
On Tuesday and Wednesday, Elledge testified that he and his wife had fought the night before he found her dead in bed. They had shoved each other, and the defense has maintained that she fell and hit her head.
Afterward, Elledge testified that he "freaked out," put his wife in the trunk of his car and began looking for a place to bury her body.
Elledge panicked, his attorney said, and then went down into a "rabbit hole" of lies.
"Once he made the decision not to call 911 in a state of panic, it led to every other stupid decision," Rosenblum said. "Yeah, he is scared that he could be blamed. It was a stupid decision."
Rosenblum reminded the jury that the state has the burden of proof.
"When you really go back and look at the evidence," he said, "you have to decide whether or not Joe Elledge had the necessary intent."
Knight had the final opportunity to speak Thursday. He invoked the memory of Ji and urged the jury to act on her behalf.
"She deserves justice. You know her now. Anything less than murder in the first-degree would be an extreme injustice."
The sentencing process started around 8 p.m. The jury heard from several state witnesses, including a detective, the police officer who arrested Elledge and two of Ji's friends.
The only witness for the defense was Elledge's mother who testified for about 50 minutes. She said Elledge's actions were "out of character."