COLUMBIA — By the time Cora Collins was 26, she was living in a dope house. She had racked up six felonies and an array of misdemeanors for having drugs or for crimes she committed to get them.
When she couldn't get drugs, she had panic attacks, couldn't sleep, couldn't eat — just couldn't keep anything down. She knew she had two choices: recover or die.
She'd left her typical, middle class upbringing far behind. Although she had a mostly happy childhood, she recalls feeling a sickness inside that fed on drama, which she often found in toxic relationships with guys.
Despite counseling and medication, she started drinking and smoking. Prescription sharing and selling was a norm in her Kirksville, Missouri, high school, and she and many of her friends were taking pills like Xanax and Valium. She abused the Klonopin her psychiatrist prescribed for anxiety and depression.
Then came college at MU and more drinking, drug use and unhealthy hook-ups. She grew increasingly depressed and drank more. The cycle of sadness and coping through alcohol continued until she dropped out of MU.
When her parents realized she was using drugs, they had her move back home and tried to help her get clean through antidepressants and counseling. She would break down and see her life for the mess it was and try to stop using, only to use again a few days later. 
Eight years after she started using, Collins finally found a way that worked for her — years after she'd sold all of her possessions to get money for drugs and began living on the street or with other drug users. She'd lost a piece of her 20s.
A rising trend
Young people are increasingly abusing prescription medication such as Xanax, Valium and Klonopin, according to a study done by the Substance Abuse and Mental Health Services Administration (SAMHSA). These are benzodiazepines, or "benzos," a class of sedative drugs that are highly addictive and prescribed often by doctors for anxiety and other mental health problems, according to the American Academy of Family Physicians. 
According to reports done by SAMHSA:
The younger a person is when they use a potentially addictive substance, the more likely they are to become addicted to it later in life, and possibly on others drugs as well, according to Phoenix Health Programs treatment specialist Heather Harlan. Harlan said 90 percent of addiction begins in adolescence. 
People with substance use disorder often seek out treatment centers to detox and recover. Most places, however, have to put people on a waiting list because their beds are full. 
According to Preferred Family Healthcare clinical supervisor Drew Moffett, about 35 percent of people in recovery relapse. Detox is physically and psychologically grueling and few make it through the process the first time. 
The rise in benzodiazepine prescriptions and abuse is mirrored by increasing anxiety among younger people. The number of college students who sought counseling for some mental health issue rose 7.7 percent from the 2010-2011 to 2012-2013 school years, according to previous Missourian reporting. In Boone County, the number of people seeking treatment for anxiety increased almost 160 percent from 2008 to 2012.
Benzodiazepines are a class of depressants that create sedative and hypnotic effects. While the drugs are effective for treating anxiety, seizures and other disorders, they also come with a high risk of addiction, according to the National Institute of Health. 
Cynthia Hawk, lead therapist and counselor at Preferred Family Healthcare in Jefferson City, has seen firsthand the increase in prescription pill addiction among young people. Many teenagers and young adults get the drugs from their parents' medicine cabinets, she said.
The younger people are when they start using drugs and alcohol, the harder it is to help them, Harlan said. The age of first use can have a dramatic impact on the likelihood of having a substance use disorder, she said.
For example, "if 14- and 15-year-olds use alcohol, they are four to five times more likely to have alcohol dependency," Harlan said.
According to SAMHSA, more than 17 percent of users said they abused benzodiazepines for the first time between the ages of 18 and 20. More than 20 percent said they had first used when they were 15 to 17.
An easy way in
Heather Gieck starting heavily abusing Valium, Xanax and other drugs when she was in high school. She said that for her, it was almost too easy to get what she wanted.  
"I started using those pills, and it was as common as drinking water," she said.
She conjured up maladies, researching the symptoms that would get her what she wanted. Doctors would increase her dosage or prescribe her something stronger, which is how she got her Xanax prescription and became addicted to it, she said. She eventually became addicted to other drugs, including methamphetamine and cocaine.
Moffett said that at Preferred Family Healthcare, the benzodiazepine addiction they see most is Xanax, and people often begin to abuse it and drugs like it after receiving a prescription. The drugs are so addictive that normal use can quickly become a problem.
"It's the same thing with food, money, sex," — anything a person uses to get a thrill, Moffett said. The risk is that "you use it to mask the pain whether it's emotional or physical." 
Patients taking benzodiazepines are more likely to become dependent on them than those taking antidepressants and anti-anxiety medication in other classes, according to the American Academy of Family Physicians. Since benzodiazepines produce immediate effects, this type of drug tends to be more addictive, according to the study.
Hawk and Moffett agreed that some physicians prescribe benzodiazepines too quickly to patients without weighing alternative options.
Although they have their uses, Moffett said they are too readily prescribed because it's easier for some doctors to write a prescription than try to seek the root of the problem. 
"In some cases, it's easier and cost-effective for them because they're working with pharmaceutical companies," Moffett said.
"You have a kid acting out and instead of sitting them down and talking to them about acting out in class, it's easier to give them a pill and make them a zombie."
Hawk said this causes problems down the road because people don't discover the actual problem, only finding a surface level, temporary solution in medication.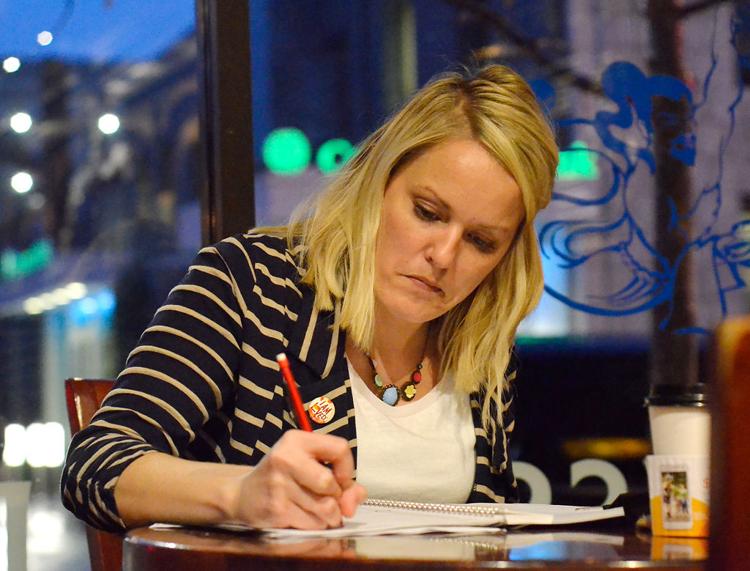 Collins said many people have a false sense of security when it comes to prescription medication, as she once did.
"Kids and adults alike have an assumption that because a pill is prescribed by a doctor that they think that it is safe to use and even abuse," Collins said. "People want to trust doctors, forgetting that sometimes we have to be our own advocates and researchers when it comes to being a patient."
Another problem, Hawk said, is that when doctors prescribe these medications, they aren't monitoring their patients closely. This means that patients can take more than they're supposed to, get refills before they should and go "doctor shopping."
"Doctor shopping" is what happens when people go to multiple doctors for the same problem and receive drugs from all of them. 
"I know that's very difficult when a doctor has lot of patients to monitor, but dishing out medication should be one of the last things you do," Hawk said.
Lack of drug monitoring in Missouri

Missouri is the only state in the nation that does not have a prescription drug-monitoring program. The other 49 have state-monitored, electronic databases that store information about the prescribing and dispensing of medications.
These databases help track and catch illicit activities — like doctor shopping — and prevent and stop prescription drug abuse. According to the Prescription Drug Monitoring Program Center of Excellence at Brandeis University, a 2010 national study showed that states with proactive programs had a decrease in the growth of availability of prescription drugs and slowed the rates of treatment admissions for drug addictions. In Florida, doctor shopping declined by 35 percent in one year after the inception of PDMP. Drug-related deaths fell by 6.3 percent during the same period.
In May, the Missouri Senate approved the Narcotics Control Act, legislation to create a prescription drug monitoring program, but it was not approved in the House of Representatives before the session ended. The Prescription Drug Monitoring Act has been pre-filed by Sen. Rob Schaaf for the upcoming session, which begins Jan. 6. 
The slippery sip
For Collins and Gieck, prescription drug abuse led to using other drugs.
Gieck took her first sip of alcohol when she was 5. As a small child, it didn't take much to get her drunk enough to dull the "ickiness" inside of her she says was caused by being molested. She progressed to stealing her mother's pills from the medicine cabinet when she was 8 years old. She graduated to abusing her own prescription pills in high school.
By 2003, she was injecting meth and was living in a volatile, abusive relationship with the man she says introduced her to IV drug usage.
The first time Gieck experienced withdrawal, she was so sick she couldn't get out of bed. She told her boyfriend she was ill, but he dragged her into town to buy more drugs. She realized she was addicted when she used meth and the sickness ebbed away.
"Right when I stuck that needle in my arm, it was like immediately I started to feel better," Gieck said.
"And immediately I was washed with more shame than I have ever felt in a lifetime of dirt, and I knew beyond a shadow of a doubt that I was what everybody said — a junkie."
Collins had the same realization in 2012, after she'd lost her apartment, all of her money, and contact with family and friends, and her companions kicked her out of the dope house she was calling home. Her paranoia and hallucinations were too much for even the addicts to bear.
When she came out of her fog of drugs long enough to realize what she had been doing to herself and how desperate her situation was, she had something like an epiphany.
"There was nowhere else to go. I decided that night I either needed to kill myself or get clean," Collins said. "In my mind, those were my only two options, and I really didn't want to get clean."
She had tried before. Like so many others, the struggle of withdrawal left her discouraged and she turned to the comfort of drugs. Again.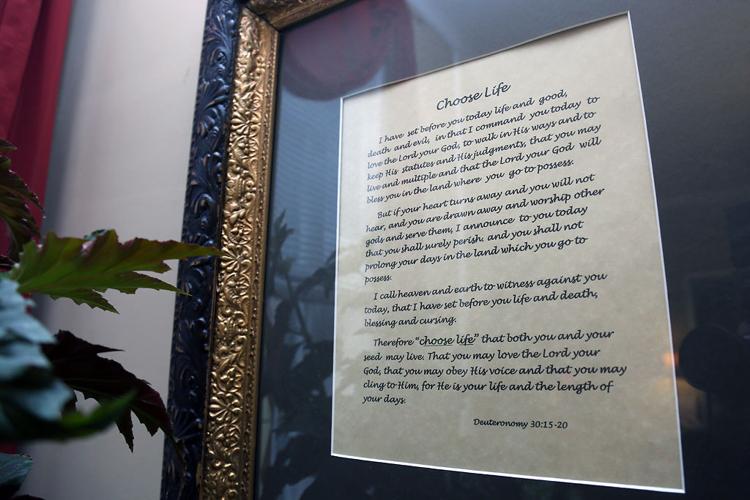 At first you don't succeed 
According to the SAMHSA , about 67 percent of benzodiazepine addiction patients have been admitted to a facility before. That's higher than average for other drug addictions.
The cycle of treatment and relapse can take years to escape.
When she went to a treatment center after heavily abusing benzodiazepines for years, Gieck was forced to go off all the drugs at once, she said. The withdrawal was so severe that she had seizures and had to be taken to the hospital. Then she went back to the treatment center and, finally, back onto the street and onto drugs again.
"They say that coming off benzos, you can die from that, it's really bad," Gieck said. "If you've been taking them that long, you have to taper off, you don't just stop taking them."
The mental and physical symptoms of getting clean contribute to the challenge of overcoming addiction.
In 2010, Collins began a terrible cycle of going to treatment, well-intentioned and desperate to get off drugs, and falling back into them and ending up on the streets within a week. She resorted to lying and stealing to feed her addiction. Without drugs, her body shut down and she became violently ill.
After five treatment centers and numerous arrests, Collins' parents stopped helping her, realizing they were only enabling their daughter's addiction. At that point, Collins had lost something of herself to the disease. 
"I wanted to get clean but I didn't really think it was possible," Collins said.
The symptoms were overwhelming.
"They call them flu-like symptoms because you get diarrhea and sweats, but it doesn't feel anything like the flu when you're in it," Collins said. "It's just this awful skin crawling feeling. You feel like you're gonna jump out of your skin and you're really anxious; the anxiety in your mind is eating you up."
It took Collins about a month to start sleeping and eating again. She was dehydrated, anxious and severely agitated.
Things only changed when, at 27, she moved into a women's recovery house and chose a 12-step program — a multi-step recovery method that is the foundation of Alcoholics Anonymous and many other treatment paths.
After a couple of months, Collins came down from the drug-induced haze she had been in for years. She started searching for a new way not just to be clean, but to have her own life. And that's when things started to change.
"I realized I wasn't a bad person," Collins said. "I had done some bad things because I was sick and because of the disease of addiction. But it was possible to change and find a new way of life and completely change my way of thinking, my way of behaving, my way of believing."
Collins started dating someone and they bought a house together. She faced all the prison charges she had been running from and the judge allowed her to participate in a Drug Corps program, which takes into account how someone's drug problem contributed to their crimes and allows them to participate in a rigorous one-year program instead of going to prison.
She also became a sponsor, finding a passion to help others. That led to her current social services job where she works with youth struggling with mental health issues.
Collins got engaged on Halloween. That night, she took her 3-year-old nephew trick-or-treating. She's been clean for 3 1/2 years.
The battle's not yet won
It was the man who had introduced Gieck to IV drug usage who ordered her to come with him to rob another drug dealer. If she didn't go, she would have been beaten, she said.
The armed robbery landed her in prison.
"Once I got to prison, I knew in my heart that this was the end of one life and the beginning of another," Gieck said. "I knew I either had to be changed or I had to die, one of those two, but I couldn't keep living how I was living."
While in prison, Gieck went to church, read the Bible her mom had sent her and prayed.
After her release, Gieck joined Church Army in Branson and started a 12-step, faith-based program. After she completed the year, she spent another two years mentoring women and running a house at the center.
In 2011, Gieck went back to Jefferson City where she lived with her mom and applied to enroll at Columbia College. The next winter, she said she had a vision to begin a recovery house for women called Healing House. It opened last May and has been home to 13 women, four of whom remain today. The others left and most of them have relapsed, she said. In her experience, only one out of 10 people in treatment fully recover.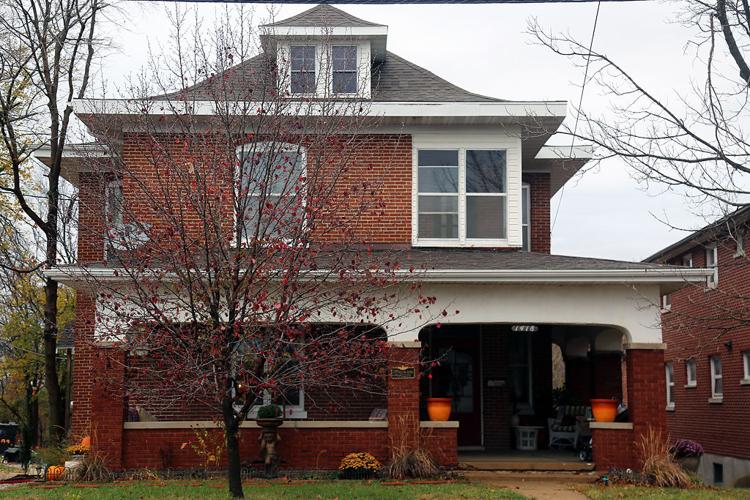 This month, Gieck is graduating with a bachelor's degree in human services from Columbia College. Her plans are to continue running Healing House. She is recognized by the state government as a Missouri recovery support specialist peer. She is also working toward being a certified alcohol and drug counselor.
Too few spots for those in need
Recovery houses like Healing House and treatment centers may be just too few to adequately help everyone in need.
According to its fiscal report, Phoenix Health Programs receives 38.4 percent of its funding from federal resources. The Missouri Department of Mental Health, however, has cut its funding to Phoenix by 51 percent, Harlan said. 
Harlan said Phoenix rations its limited resources well, but a waiting list for an in-patient recovery spot can range from a few days to a few weeks. This can be significantly shortened if someone has insurance or can pay for treatment. 
Phoenix Health Programs has 25 beds for men in recovery. In the next few months, Phoenix plans to open a new women's center with six to eight beds. 
The demand for treatment exceeds the supply of options, rehabilitation counselors say. Issues with insurance, budget cuts and limited resources contribute to the shortage.
"We have to tell people, here's the good news — we can help you," Harlan said. "Here's the bad news — you might have to wait." 
Collins said having a place to go, like McCambridge Center and the women's recovery house where she met her sponsor, was essential to her healing.
Gieck said the Healing House is a place where women can go to feel safe and secure so their barriers come down and they can start to grow. Many women have lost themselves and their trust in the world, and they need a place to feel safe enough to find themselves again, she said.
"It's suited for women who are really ready for change," she said. "It's for people who see that they're going to die in the middle of this addiction. Those are the ones who are desperate enough to go to any lengths to do what's necessary to develop a changed way of life and to allow God to change their heart."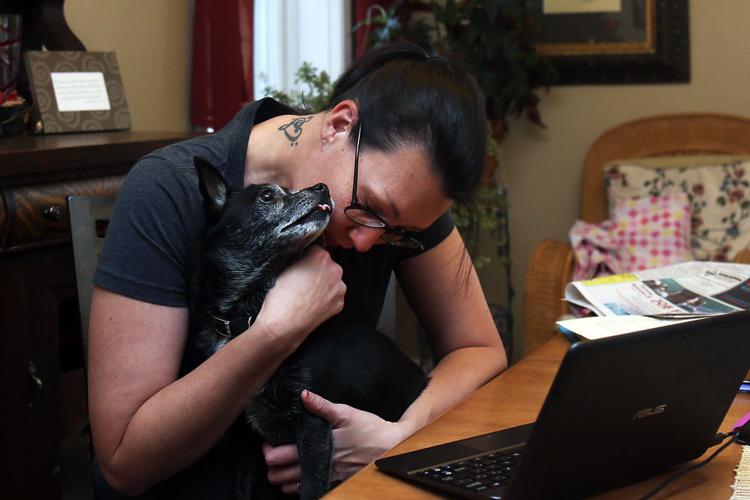 The science of recovery
Society has just begun to understand substance use disorders are chronic health issues and should be treated as such, Harlan said.
"In substance use disorder — what we used to call addiction — the primary organ affected is the brain," Harlan said. "The earlier we intervene, the more quickly we can keep it from spreading to every area of the person's life."
At Phoenix Health Programs, counselors focus on developing new behaviors and skills needed to overcome addiction.
Two-thirds of treatment is outpatient while others may need a residential approach, Harlan said.
Phoenix also uses social detox, which differs from the more common form of medical detox. That means Phoenix Health Programs does not use medication to lessen withdrawal symptoms like panic attacks, nausea, insomnia and headaches.
Harlan said this approach saves money as their program can't afford to keep a medical professional on staff around the clock. 
"It's our agency's belief that we can provide medical monitoring while patients come out from under the active influence of the drug," Harlan said. She said if a patient is medically threatened, he or she will be referred to a hospital. 
Preferred Family Healthcare in Jefferson City uses a more medical approach to treatment, Moffett said. Drugs like Suboxone minimize the effects of withdrawal and reduce cravings for drugs, he said. These are mainly used for opiates. For benzodiazepine abuse, patients are tapered off the drugs to control the symptoms of withdrawal. 
Many patients have mental or circumstantial issues that contribute to their addiction. Preferred Family Healthcare has therapists to help patients with psychological problems, trauma and family issues.
The physical as well as the mental state should be taken into account in addiction cases, Moffett and Hawk agreed.
Diet, exercise and vitamins should be looked at carefully as part of a treatment plan. Meditation, exercise, reading or anything the recovering addict can do to occupy idle time is encouraged.
Collins, 31, and Gieck, 44, both fought their way out of addiction. Others are not so lucky.
Much depends on the person's support system once he or she leaves treatment, Moffett said. Those who are unemployed and don't have positive friends or family are more likely to fall back into addiction.
"Recovery is work," Gieck said. "You have to do it like your life depends on it and people don't want to do that. Recovery is a life change, it's a mind change, it's a heart change."
But she also appreciates the beauty of the change every day. For the four women who live with her at Healing House, Gieck knows that each minute they are getting closer to a new life.
"(The best part is) to watch them grow," she said. "To come in with walls up and barriers up and real closed off and begin to see them open up and blossom, it's pretty beautiful. If they stay around long enough to flower, that'd be really nice."