COLUMBIA — Twenty hours a week, Kierra Otis pins on a gold name tag and heads to MU's Career Center. She's worked there since freshman year — through Mike Brown and Eric Garner's deaths, through organizing with MU4MikeBrown and through seeing her friends join Concerned Student 1950. After she stopped protesting, she continued working at the Career Center.
Reuben Faloughi still feels tense when he walks past the Domino's on Ninth Street and the Thomas Jefferson statue on Francis Quadrangle, scenes of demonstrations he helped organize last year. But through everything — Mike Brown, Eric Garner, marching with MU4Mike Brown, organizing the Student Coalition for Critical Action and beginning Concerned Student — he's continued doctoral studies in counseling psychology.
And after Abigail Hollis stood with her shins nearly touching then University of Missouri System President Tim Wolfe's red convertible during the 2015 Homecoming parade and told the crowd about racism at MU, after everything — Mike Brown, marching with MU4MikeBrown, beginning Concerned Student 1950 — Hollis decided to stay at MU and pursue a doctorate in psychology.
One year later, student activists are still trying to heal and process the events of last fall, which culminated in the resignations of Wolfe and MU Chancellor R. Bowen Loftin on Nov. 9. Students who were involved have been taking a deep breath. Thinking. Writing. Teaching. Working.
In doing so, they have been rethinking activism and their places on campus.
"My activism certainly looks very different now than it did in the fall," said Hollis, one of the founding members of Concerned Student 1950. MU admitted its first African-American students in 1950.
"Last fall, I was so consumed with student activism. I could not see myself behaving the same way that I did last fall right now. My life would fall apart if I did that again."
Activism in Ferguson, Missouri, and Columbia had drained Hollis' mental health. As Hollis planned the Homecoming protest, she knew the event would also be emotionally charged. But she never expected the constant escalation during the following month on campus, including graduate student Jonathan Butler's hunger strike.
"The Homecoming parade was a big deal," Hollis said. "It was really emotionally draining, and then the hunger strike took that stress to a ridiculous level. People fell apart during the hunger strike, and so after that most of us were just trying to survive."
Otis had also been involved in activism since Michael Brown's death in Ferguson in August 2014. About a year after Brown died, when friends began talking about a demonstration at the Homecoming parade, she and her partner walked to a planning meeting in Ellis Library.
But as they walked across Lowry Mall, Otis turned around. She was tired. She felt like her previous organizing efforts had put her on the university's radar and was afraid her job and academic career could be jeopardized. She thought participating in the demonstration might compromise her emotional well-being and her ability to stay at MU.
Sometimes compliance was subversive, she thought. Maybe, right then, the biggest way for her to protest was to focus on school and graduation, an idea reinforced through conversations with Faloughi.
"I'm here, I need to finish, I need to graduate, I have a great scholarship," she remembered thinking. "I was an RA, and I was like, I can't lose that."
For students who formed marches, organized chants and led demonstrations through most of their educational careers, the idea that the best way for them to address racism is to graduate has taken a while to sink in.
"Activism isn't always protest, marching and demonstrations; a lot of times it's our everyday decisions and thoughts and feelings," Faloughi said.
He's had to work through similar struggles and has come to a similar conclusion.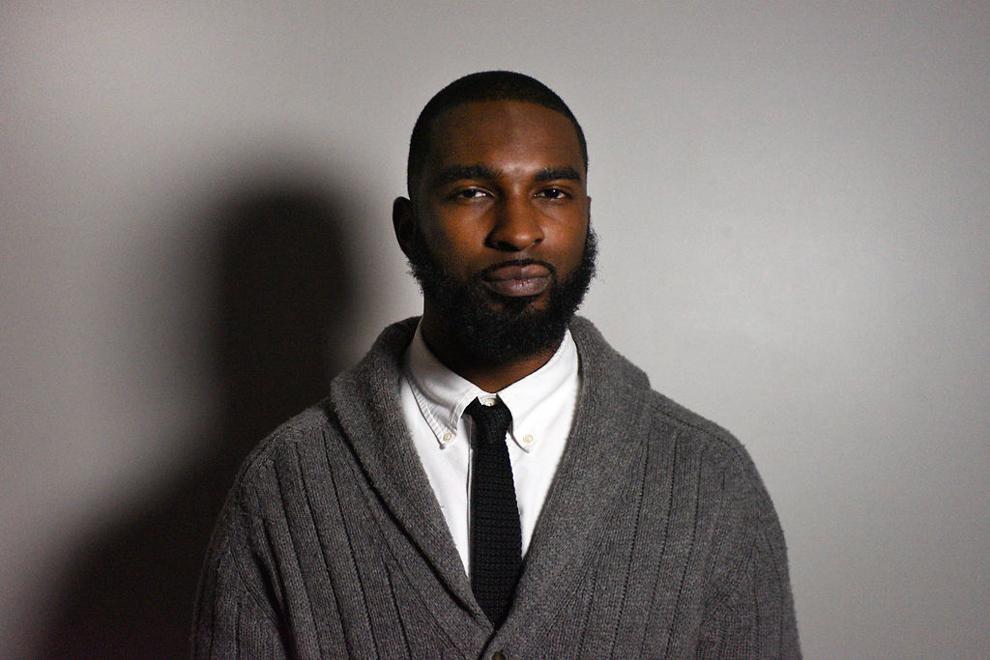 In the middle of last fall, Faloughi received encouragement from a friend who affirmed him and his work in education. Just being alive is activism, she said. Being alive is a "radical form of resistance." Simply being a black man in higher education is unusual; black men earned only 2 percent of doctoral degrees in 2012, according to the National Science Foundation's Survey of Earned Doctorates.
"That helped reframe activism for me, and I still use it today," he said. "It was validating for me to be doing what I was doing, but it opened up my view to activism and being alive. To me, being alive is a form of activism; it's a level of activism."
That framework also helped Faloughi begin to process the feelings from the Homecoming protest. As he and his friends began telling Wolfe instances of racism on campus, people at the parade began telling them to move on and started a chant of "M-I-Z-Z-O-U" to drown them out. White men tried to push them aside and cheered when the police asked them to move. Faloughi felt bullied.
"Nobody could have ever imagined what we went through that day," Faloughi said. "I tell people that protest was the modern sit-in. You see the level of hatred in people's faces and the level of hate of who you are, and these people don't even know you."
While one group marched in the parade to support minority students, another interrupted it to protest the racism those students face. The parade was delayed and eventually diverted as demonstrators linked arms in front of UM System President Tim Wolfe's car. 
It wasn't just national news events that pushed them together; the details and life experiences unnoticed by peers and professors bound them. Things like letting freshmen who felt unsafe on campus after Yik Yak threats sleep on their couches. Things like parents who encouraged them to celebrate black history, or feeling like they couldn't fully be part of the movement because they had white parents. Things like feeling left out because of some activists' focus on religious belief. Things that couldn't be processed quickly, or explained easily, or fit into neat boxes.
The conversation about racism and discrimination at MU began months ago with students' announcements of experiences of overt racism on campus, but has recently escalated. Read up on the events that have quickly changed the dynamic of that conversation.
"Those triggers are strong and very salient," Hollis said. The autumn weather, the anniversaries of other protests and the Legion incident have made her feel like last fall is repeating itself. "It feels like you're in the exact same setting that you were in when everything unfolded last time. But I've gotten better at dealing with things, even though it's been really difficult here and there."
She sees the feelings and the incidents as a chance to work on her coping skills and self-awareness.
But activists have been so intimately connected with their activism in their time at MU, they've had to work to fill the holes left when they stopped protesting. Many became friends and colleagues through direct action, and without the movement, some have felt adrift and disconnected.
The deaths of Trayvon Martin, Tamir Rice and Michael Brown were not just incidents that flashed on the news. They were the spurs that caused Hollis, Faloughi and Otis to get involved with activism at MU.
Faloughi, who did his undergraduate studies at the University of Georgia, said Brown's death lifted a veil from his eyes and made him realize the prevalence of racism in Missouri and across higher education.
He went to a die-in with MU4MikeBrown that December. He went to his first race forum. He said he and other students felt slighted when he saw Chancellor Loftin on his phone during the forum. He went to a vigil that protested the death of Eric Garner. He remembers Kierra Otis' powerful voice and Jonathan Butler's charisma at the vigil. "I felt like a groupie," he said, smiling. During that year, "I found activism."
Otis was visiting St. Louis with her mom the day Brown was killed. His death made her think of her four brothers. She desperately, urgently, wanted to do something. In November, she read Tamir Rice's name at a MU4MikeBrown protest; his is one of the deaths that resonates the most with her. After the demonstration, Naomi Daugherty, one of the founders of MU4MikeBrown, asked Otis if she wanted to be one of the new leaders of the group.
"I wanted to do something," Otis said. "I felt like I needed to do something."
In the spring of 2015, Faloughi began his own organization, Student Coalition for Critical Action, in the living room of mentor Traci Wilson-Kleekamp. He wanted "transformative cohesion" for all marginalized groups of the student body.
The coalition has ended, but Faloughi is still quietly working toward his dream. He teaches a class section in education, school and counseling psychology where all types of students learn to form relationships, regardless of cultural similarities and differences, and analyze their own identities. It's something that should happen in college anyways, Faloughi said, but rarely does.
It's a class that was useful for Deja Mackey, a junior, as she processed the events of last year and looked for her place on campus as a black, multi-ethnic student.
"Having a platform to deal with experiences in an incognito way, in an academic way, was very helpful," she said. "I don't know what the new freshman diversity class looks like, but this one is what everyone should be taking."
Hollis views graduate school as a chance to take a break and regroup. She's interested in how implicit bias affects how people view race, gender and sexuality. She's been thinking a lot about "collective care," or making sure that each individual member and the group as a whole is taken care of. She wishes Concerned Student had been able to center that mindset during its activism. She's not sure if she'll organize protests again at MU, but she sees organizing in national spheres as a possibility.
"This thing is very comprehensive, and I don't think I'll ever say, oh, I'm done, I can sit down or step out," Hollis said. "Right now, it's me charging up and gaining more knowledge and getting my feet under me."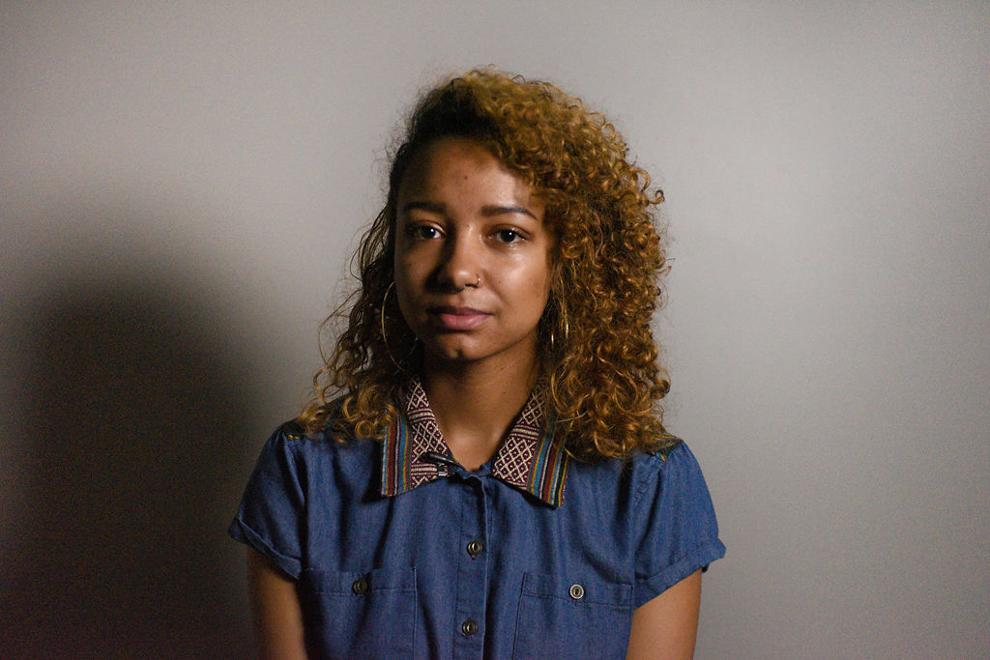 In the past year, Otis has focused a lot of her time on places where she feels accepted, not just as a black student but as a queer, multiracial woman.
She has thrown herself into making the Career Center a welcoming place for diverse students, whether by updating the staff handbook or by teaching segments about diversity and inclusion in a Career Explorations class.
Not all of her coworkers have always understood how much racism impacts her life, she said, but she's also been encouraged by statements of support from staff and her boss. An email explaining the emotional impact of last year's Yik Yak threats on black student workers is taped to the wall of the staff room, with Post-it notes pasted around it: "Respect," "Listen" and "Don't Turn Away."
Otis been journaling a lot and thinking about what she wants to do after college. She's been thinking about resilience and vulnerability. She's been reading poems by Maya Angelou and Ololade Siyanbola.
In the end, though, healing from and dismantling racism will always be a process, she said, and she won't stop trying to bring more and more people into the center of society.
"Incorporating that into Mizzou is tricky, because people are in so many different places," Otis said. "But consciousness is never-ending, and you're always learning."