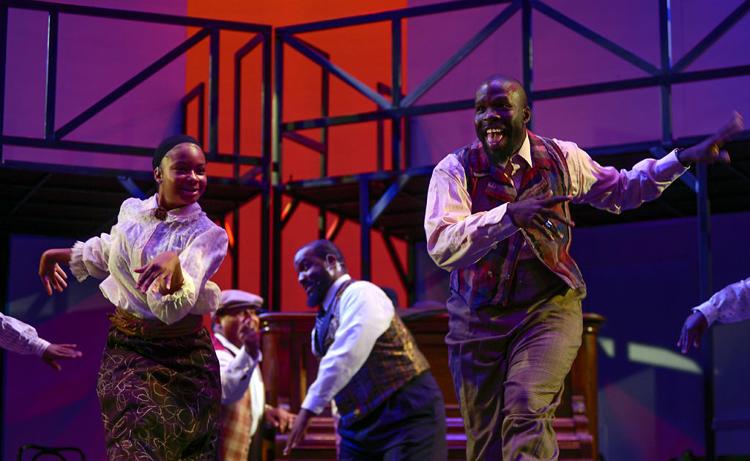 It's still time for "Ragtime the Musical." The story of living in America — with its themes of wealth, poverty, freedom and prejudice — is as relevant today as it ever was in this country.
That's why the musical is part of the 50th anniversary season of the Larry D. Clark Summer Repertory Theatre, which continues this month at MU.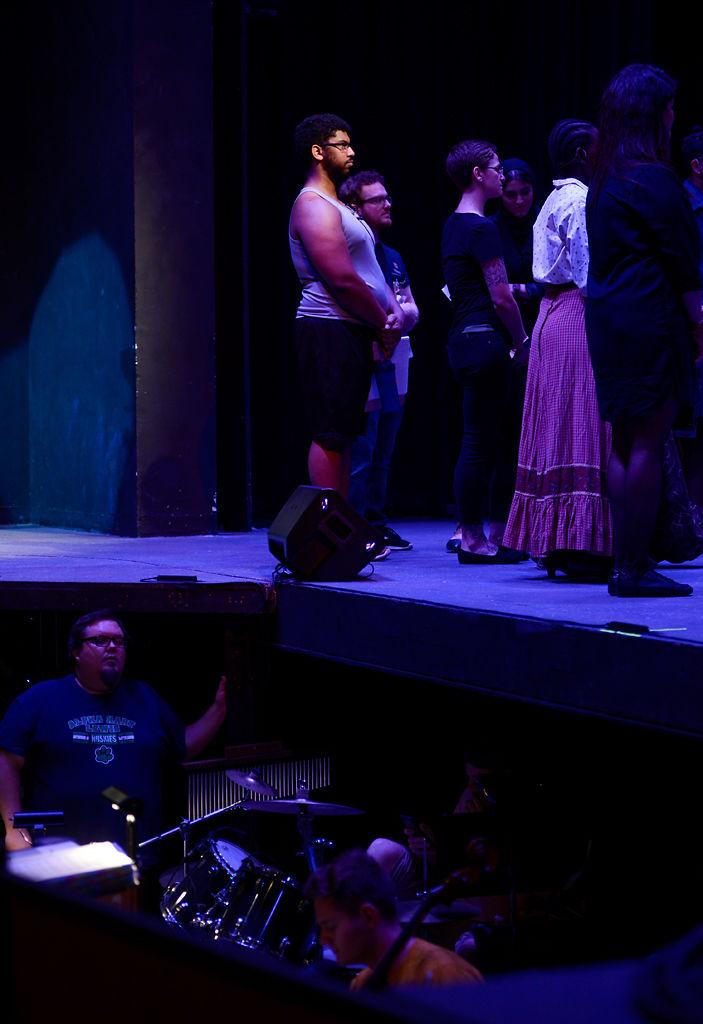 "We just feel like we're still talking about race. We're still talking about immigrants. We're still having those conversations about who gets access and who doesn't," said Joy Powell, director of both the Summer Repertory Theatre and the production of "Ragtime." "For us, we feel like it's important that everyone has access to different narratives and everyone's voice should be heard."
The hope is that both the audiences and the actors feel the power of different narratives.
"Summer rep has always done shows that are entertaining but challenging, in particular this year with 'Ragtime,'" said MU theater professor David Crespy, a 20-year member of the summer rep and artistic director of "Comedies in Concert," an annual part of the season.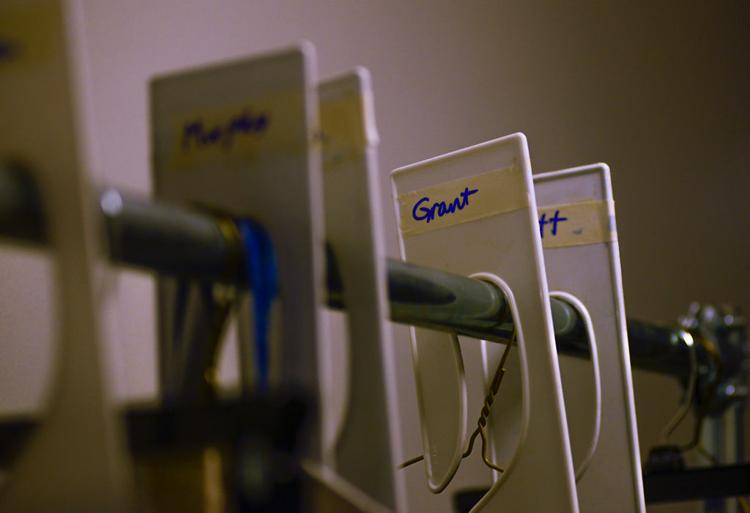 "'Ragtime' is a show that deals with racial injustice. It deals with immigration. It deals with enormous disparities in economical status and class," Crespy said. "It is perfect for this current climate where all these issues are being raised in the media and in our lives."
The season kicked off last month with "Corduroy," about a teddy bear who searches for his missing button in a department store. The show is based on one of the first children's books to feature an African American girl as a main character, director Matt Saltzberg said in a KFRU/1400 AM podcast. He said one reason the show was chosen this year was because of the company's sense of urgency in representing diversity and inclusion.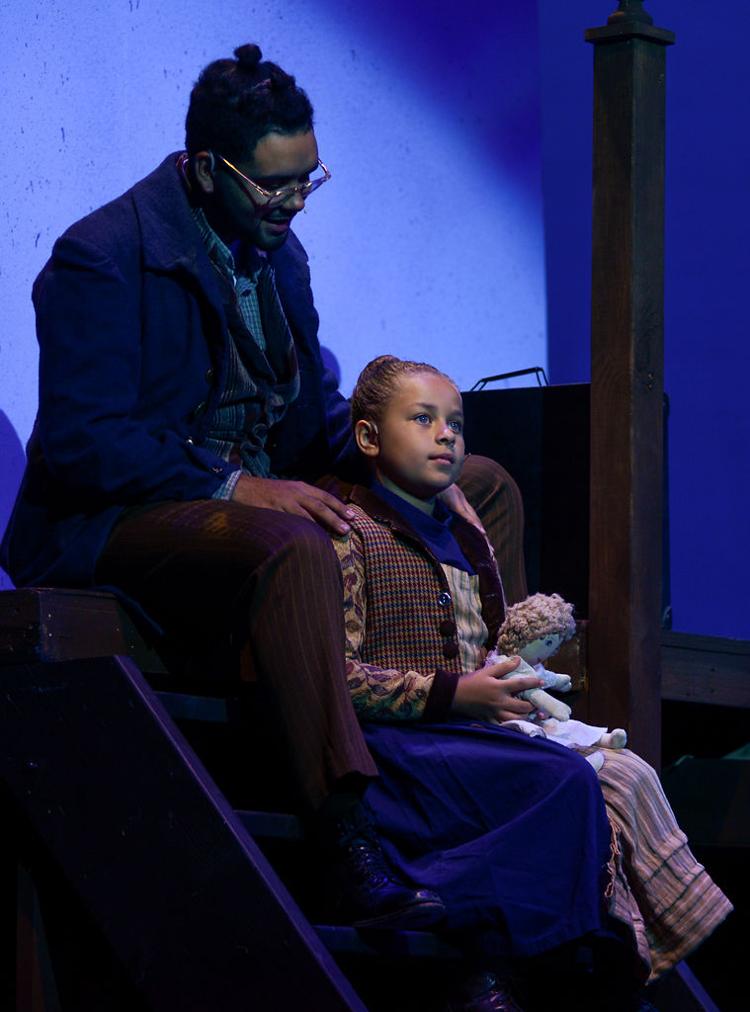 "Representation matters," Saltzberg said. "Not only does 'Corduroy' invite all audiences in, the way I was able to cast 'Corduroy' opened up this sense that a lot of different kinds of people will be able to see people that look like them up onstage."
The company partnered with the MU Thompson Center for Autism and Neurodevelopmental Disorders to give a sensory-friendly performance of "Corduroy" tailored for children on the autism spectrum and their families. Crespy, who played the night watchman, said he felt especially connected to that performance because he has a child on the spectrum.
"I can only imagine how wonderful it would have been if this existed when my son was little," Crespy said. "It was really very moving for me to participate in 'Corduroy' knowing that we were going to take this show and do it for them."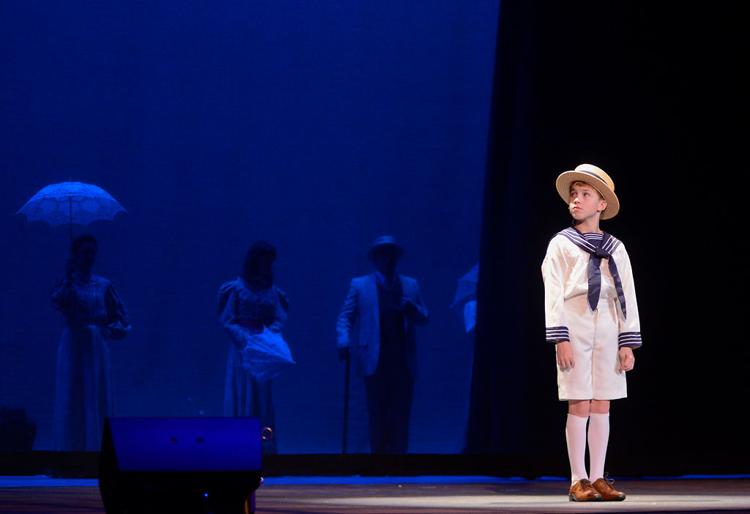 Clark's vision continues to drive program
This year's season is also a celebration of the legacy of the late Larry D. Clark, who founded the Summer Repertory Theatre in 1969. In 2017, three years after his death, the summer rep was renamed in Clark's memory. His vision was to have high-quality, professional theater performances in Columbia.
"Dr. Clark was a theater lover and theater professional," said Derek Munson, a doctoral student and director of "Prince Snow," which was part of the "Comedies in Concert" series this year. "It's an honor to be part of something that he built 50 years later."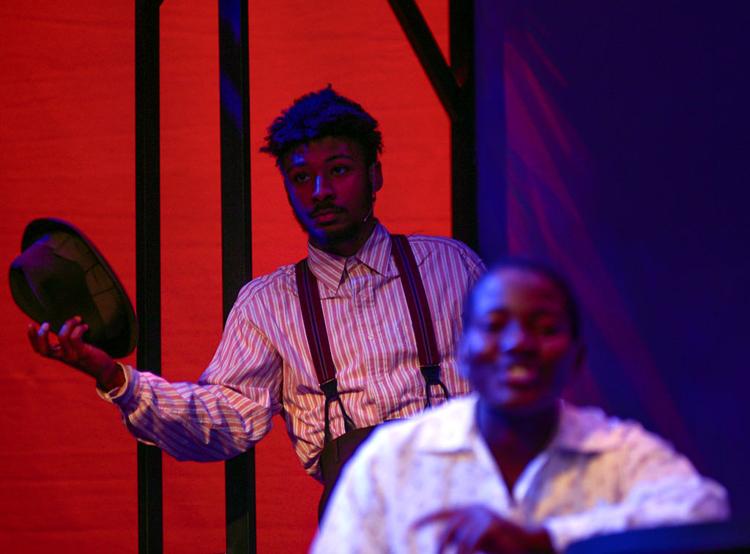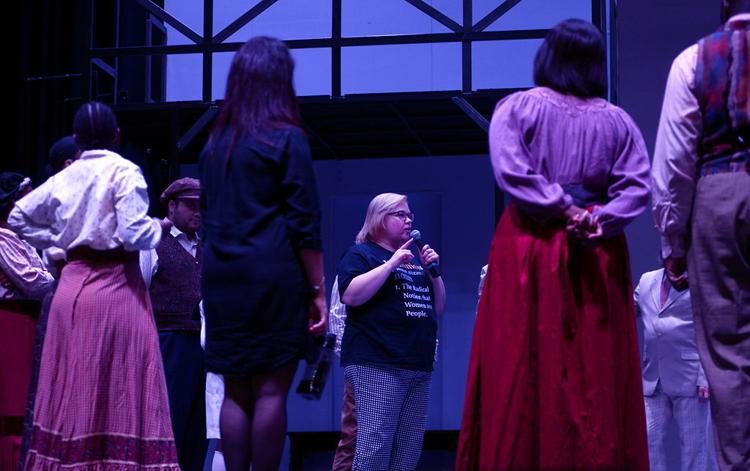 Following the evening performance of "Ragtime" on Saturday, the company will celebrate its 50th anniversary and a reunion of the theater class of 1970 at Rhynsburger Theatre. The celebration will recognize Clark's lasting impact on the summer rep.
Powell recalled taking scenes from "Seussical" in 2017 and "Shrek the Musical" in 2018 to the retirement community where Yvonne Clark was living because she was too ill to go the theater.
"We were able to take a portion of the show, actors in full costume to her," Powell recalled. "Just seeing Yvonne respond and be so happy to know that her and Larry's legacy was continuing — I think that was one of my favorite SRT moments."
"Props, costumes, sets, all of those things — we're able to do that because of Yvonne and Larry's investment," Powell said.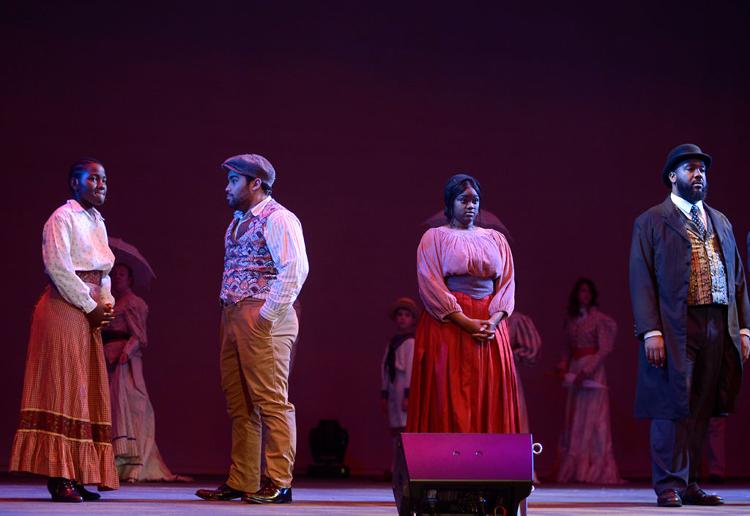 Moving toward 'authentic community'
This year's season involves about 125 people across its shows. "Ragtime," with the largest company, tells the story of three groups of people in New York City in 1906: African Americans in Harlem; immigrants on Ellis Island; and Caucasians in suburban New Rochelle. It's based on E.L. Doctorow's 1975 award-winning novel, "Ragtime."
Powell, an assistant teaching professor of musical theater at MU, said the power of theater is that narratives can be shared in a way people can understand, "but it also can challenge them."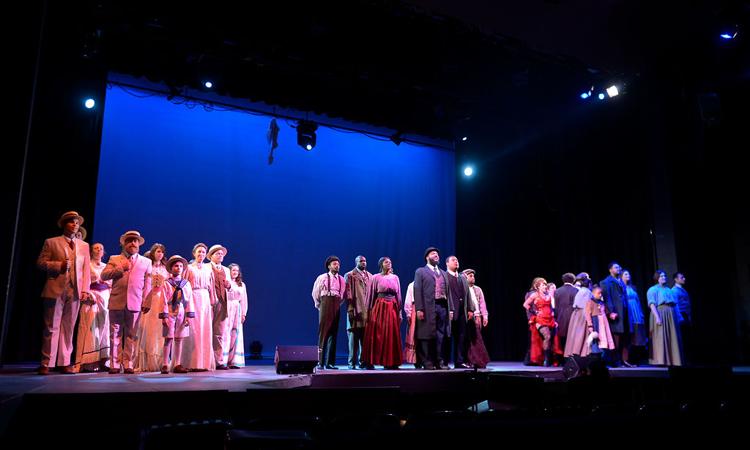 Crespy said Powell is engaging the students in greater social and political questions.
"Even as we're rehearsing, we're talking about these things," he said. "She's created these communities within the production crew to talk about how we feel about these things."
That will continue this fall with a production of "The Wiz."
"It's not just we're going to do 'Ragtime' and then that's all," Powell said. "I mean, we've been moving toward this idea of authentic community. Making sure that all of our students feel comfortable and that they learn from folks that look like them, and I feel that's really important."
Supervising editor is Elizabeth Brixey.