An empathetic crowd gave a standing ovation Saturday for the family of a Marine killed during the U.S. evacuation of Afghanistan.
Marine Sgt. Johanny Rosario Pichardo, 25, was attending Columbia College full time last year until she was killed in August during the U.S. withdrawal from its longest-running war. On Saturday, she was awarded a degree posthumously at the first of the college's two graduation ceremonies in Southwell Gym.
"I decided to attend college to make my mother proud when I receive my degree and because it'll open a lot more doors for me," Pichardo wrote in an essay provided by the college.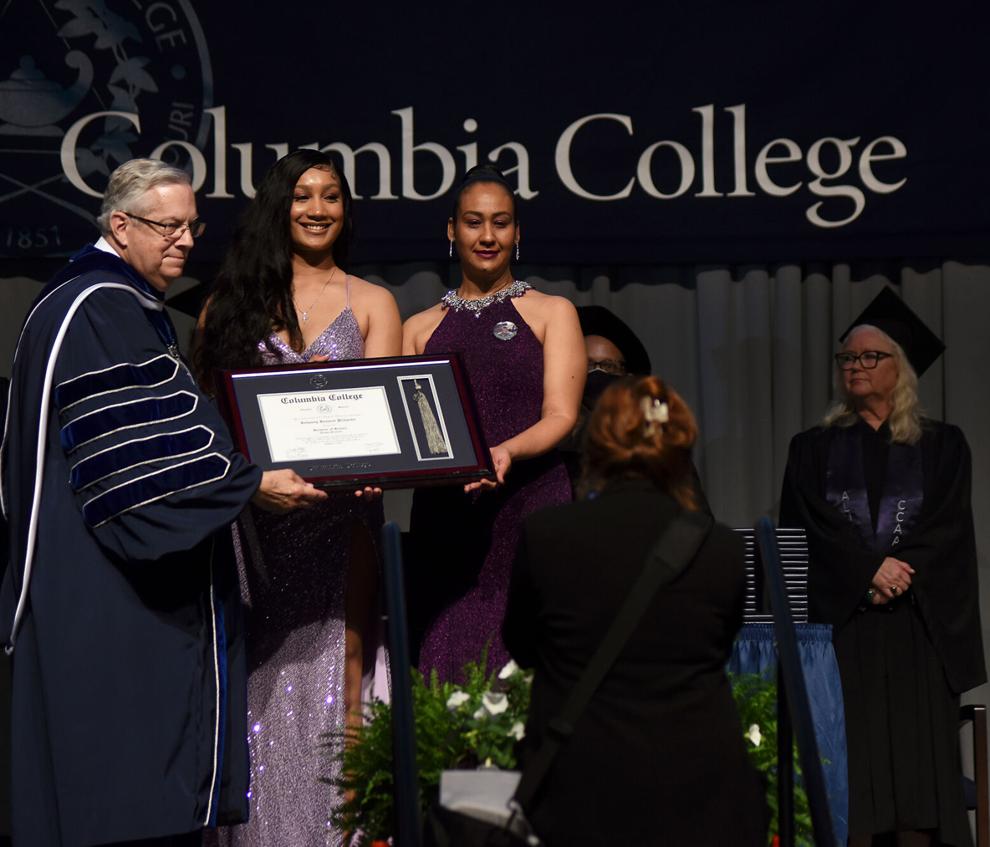 Pichardo's mother and sister accepted the degree for her Saturday. Additionally, the college announced it was introducing a scholarship in memory of Pichardo called the Sgt. Johanny Rosario Pichardo Endowed Scholarship.
The scholarship, which is intended to assist military-affiliated students, was made possible by a donation from the Veterans United Foundation.
Across the two Saturday ceremonies, 405 graduates walked the stage, and students from 15 different countries were represented.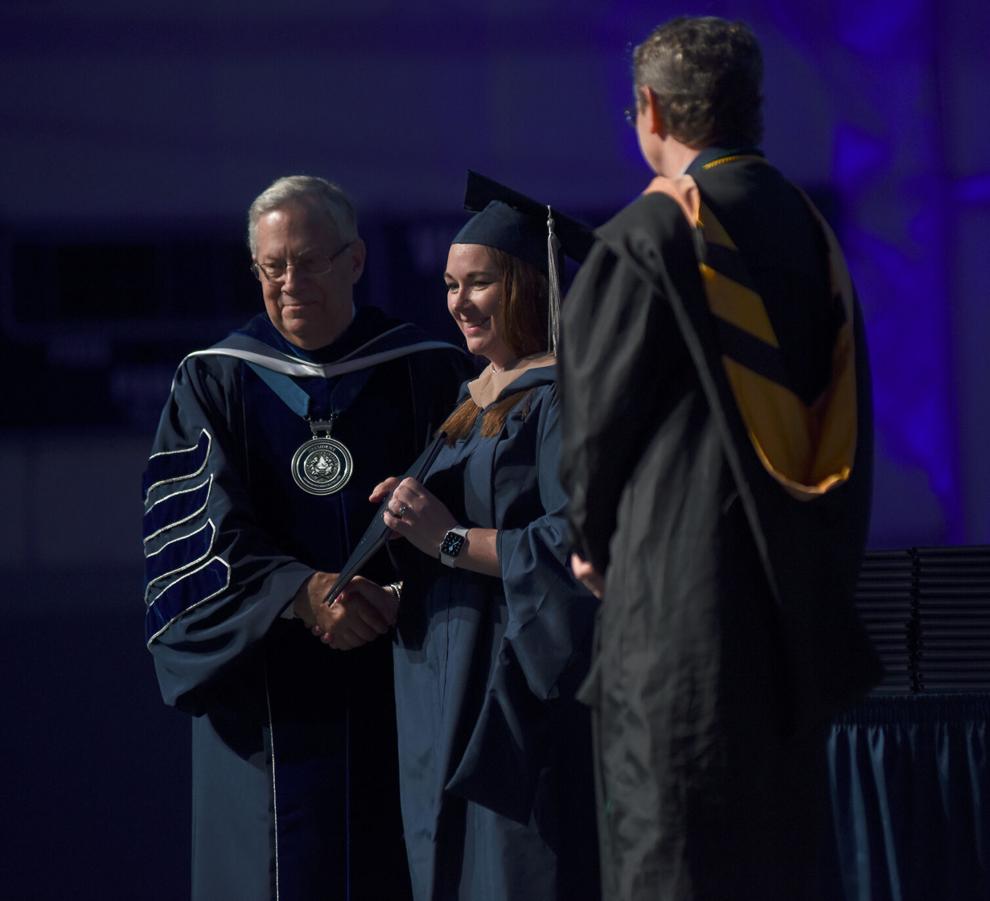 Emma Chedwick was the student speaker at the 11 a.m. ceremony. She graduated with two degrees, a bachelor's in accounting and business administration and a bachelor's in criminal justice administration. She will be attending MU's law school in the fall.
During her speech, Chedwick shared the three most valuable lessons she learned at Columbia College.
First, she learned that "failure doesn't matter in the long run" because later successes can wash away the feeling of failure.
Second, she said that humans are naturally curious and want to always ask questions.
Third was simply to be a human and do your best to put good out into the world.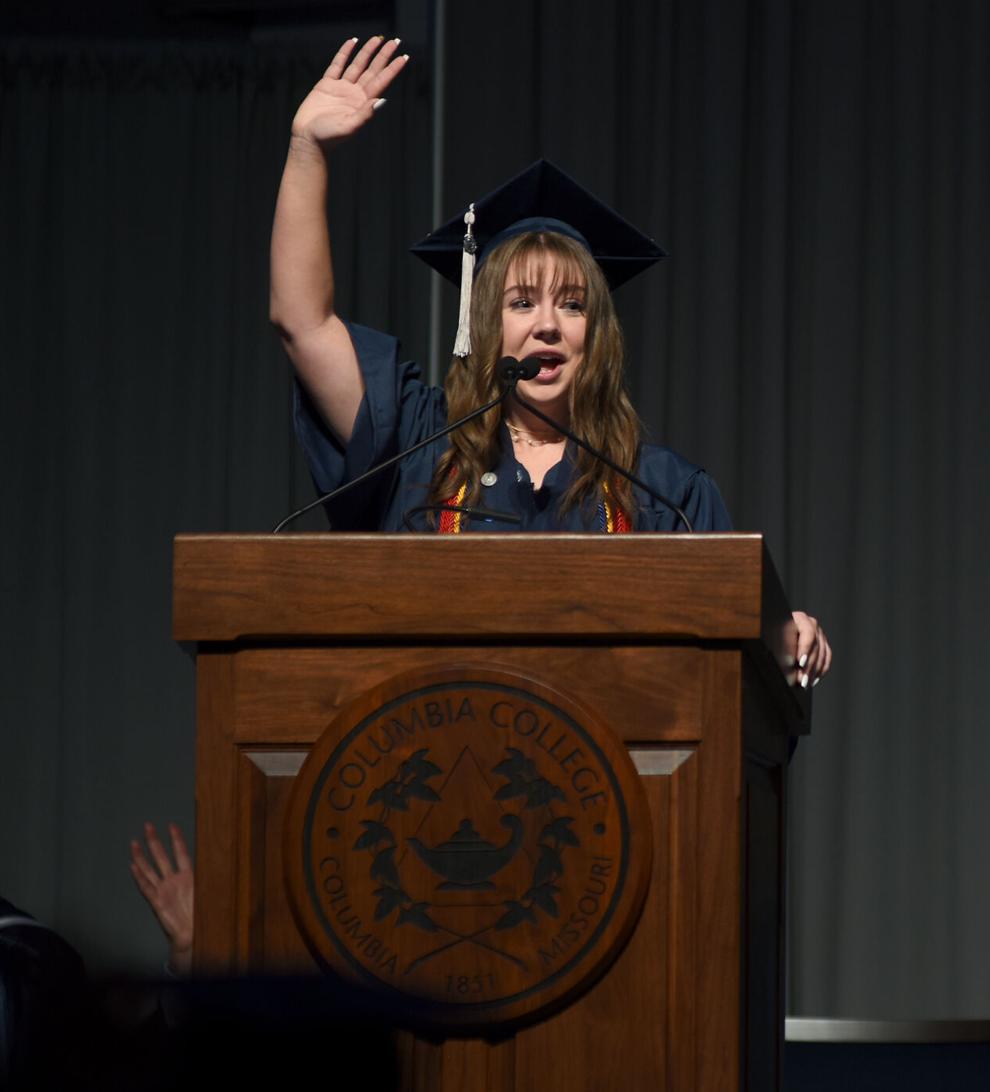 To send off Chedwick and her peers, Columbia College President David Russell offered his congratulations and words of encouragement to the Class of 2022.
"Whether it took four years or 40 years, you did it," Russell said. "You are now prepared to lead."