To add perspective to our community conversation on race, we've been asking readers how they encounter racism. Personal experiences and stories are powerful tools in building understanding of difficult topics. 
Here's a sampling of what readers wrote to us and told us. Want to add your voice? Weigh in here. And please share the link with people you think might be willing to respond. 
Listen as more Columbia residents tell you about racism they've experienced, overt or implied.
Marquise Griffin: "They made gorilla noises at me"
Marquise Griffin, 22, says he has been directly affected by racism since he moved to Columbia five months ago.
Saad Al Khashrami: "I can't fit in this culture and be a part of it"
NOTE: This audio clip contains profanity. Saad Al Khashrami, 30, is from Saudi Arabia. He has been in Columbia for a little more than a year and a half.
Anthony Onuzuruike: "If you see something wrong, do something"
Anthony Onuzuruike, 22, says he deals with people assuming certain things about him because he is black.
Nate Kotisso: Good English isn't reserved for white people
Nate Kotisso, 21, talks about the micro-aggressions that often go unnoticed.
Darren Swanson: "People would drive by and yell racist things at me"
Darren Swanson, 20, shares about times when he was called racial slurs growing up in Missouri.
At Second Missionary Baptist Church on Sunday morning, three churchgoers shared philosophies on race.
Lamar Roberts: "We may be a predominately black church, but anyone's welcome here"
Lamar Roberts, 55, is also known as the man who plays the flute on MU game days outside Memorial Stadium.
Derric Kelly: "In my eyes we're all one, and people are people"
Mary Ratliff: Job equality needs to be addressed
Mary Ratliff is the state and local president of the NAACP.
Pastor Clyde Ruffin: "It's hard to understand why certain people dislike you for no apparent reason"
On Sunday, Pastor Clyde Ruffin of Second Missionary Baptist Church gave a sermon in response to recent acts of racism at MU. He spoke about being called "the name," referring to the n-word. Ruffin said that that word is historically charged with racism. He told the congregation to "stand firm on the truth that God is the only one who knows who you are, and God calls you blessed."
Calls for the Concerned Student 1950 group to be more reasonable in their demands sound strikingly close to calls from white moderates during the Civil Rights movement to "just wait," to "be patient" and to "trust the process" of white-run government. To these calls, Dr. King replied: "Frankly, I have never yet engaged in a direct-action movement that was 'well timed' according to the timetable of those who have not suffered unduly from the disease of segregation."
Here are more written submissions from readers.
Ragh Singh, 30. Singh works as an Academic and Career Advisor with the Parks, Recreation and Tourism Department. In 2006, he came to the United States from India as an international student at the University of Central Missouri and became a naturalized citizen in June 2013. 
"Even after being in the United States for more than nine years and having become a naturalized U.S Citizen and currently working in the University of Missouri as an academic and career advisor, I often have to try harder to amalgamate in the greater American society due to the color of skin and my accent and that I am as American as an apple pie to my students and colleagues all the time. As unfortunate as it is, in several social circles I am still perceived to be the "other." To some I bring in the factor of cultural exoticism, while to others my mannerism are too complicated to understand.
"Time and again to be successful in my academics and my work responsibilities, I have been expected to adapt to American standards. Living in the 21st century America one would think we have moved beyond issues of race, and yet the struggles of the "other," the oppressed minority from race, gender, sexuality, and disability, continue to be factors that are not taken in account from admission to other hiring policies. We talk about change and yet our institutional policies lack the very substance that would bring about that change. Again, dialogue on racism can only bring about change if it is pushed and implemented by the very institutions that often knowingly or unknowingly have supported its existence in the past and present."  
Kari Utterback, 30. Utterback is a Columbia resident and the Volunteer Director for Pride Fest.
I think I experience this by people around me thinking that race isn't their concern, because they are "color blind." Obviously though, color is seen. Color blindness leads to not recognizing that we all have different lived experiences. And, that some folks are treated differently, or paid differently, or not hired, or followed in the store, or experience white flight in their neighborhoods. And have had these experiences their entire lives. I experience racism on the daily when someone is talking about their lived experience, but someone else tries to justify that person being persecuted. Or worse, a bystander is silent. Race is not a binary system. It is not white and everyone who isn't white. Race is a spectrum. And, when someone tells you they have or are experiencing racism, the only acceptable response is "I believe you."
Phillip Overeem, 53. Overeem is the Writing Specialist and Professional Tutor for Stephens College's First-Year Experience program. He's had experience teaching language arts to middle school and high school students in Springfield and Columbia.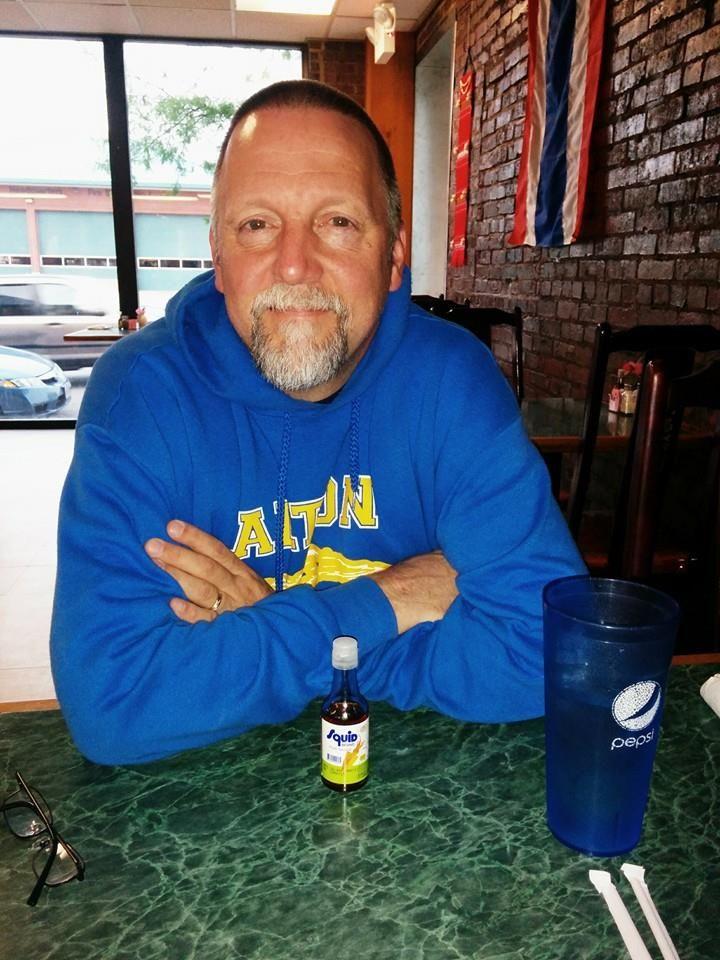 As a privileged white male in my 50s who has spent over 30 years teaching in public schools and four working in a college environment, I have watched it occur: Between students, between teachers and students, between administrators and students, between administrators and teachers — in a word, institutionally.
An important moment in my early life was encountering a racist presentation by a sixth grade teacher about Dr. King and the civil rights movement, which, after researching it, convinced me not to trust authority on such matters. Most of the few black students I went to high school with (1975-1980) were somehow housed in an annex across from the school — I am assuming this was a special ed class. That observation plus my teaching experiences support the reading and research I've done, which convinces me that black students are over- and misdiagnosed as special education cases more frequently than other students.