It was two days before orientation, and Kate Perry was panicking.
She had just moved to Columbia to start her Ph.D. program in political science at MU. She had to attend the orientation. And she had no idea what she was going to do with her 2-year-old son while she was gone.
Perry had been looking for child care options, but every day care she found was too expensive. Her family of five was already stretched a bit thin: With Perry starting soon on a graduate student salary, her husband was working three jobs that first month to help make ends meet.
"There was no way we were going to be able to afford it," Perry said.
Hunting for child care can be an uphill battle for student parents, many of whom struggle to find nearby resources at a reasonable cost.
Perry's search was in fall 2014, a time that would end up being a crossroads for MU's graduate students — before rallies for graduate rights took hold during a tumultuous semester one year later, before graduate workers' yearslong union recognition efforts picked up steam, but just after MU's on-campus day care was shut down amid serious safety concerns.
Four years later, at the start of this semester, Cub Hub closed, marking the loss of one more child care resource with university ties. Student parents are still dealing with the same challenges and frustrations they had years ago. And though some MU administrators are looking at possible solutions — including a potential expansion of the Child Development Laboratory on campus — current options are slim.
"No one should have to feel like they can't get an education or further their education or become the things they want to become because they're constrained by access to child care or affordability of child care," Perry said. "It just should not ever come into the picture."
A 'stop-gap measure' closes
For a while, Katie Iselin and her husband tag-teamed care for their two daughters. Iselin worked during the day, her husband worked evenings and they were able to switch off in the afternoon.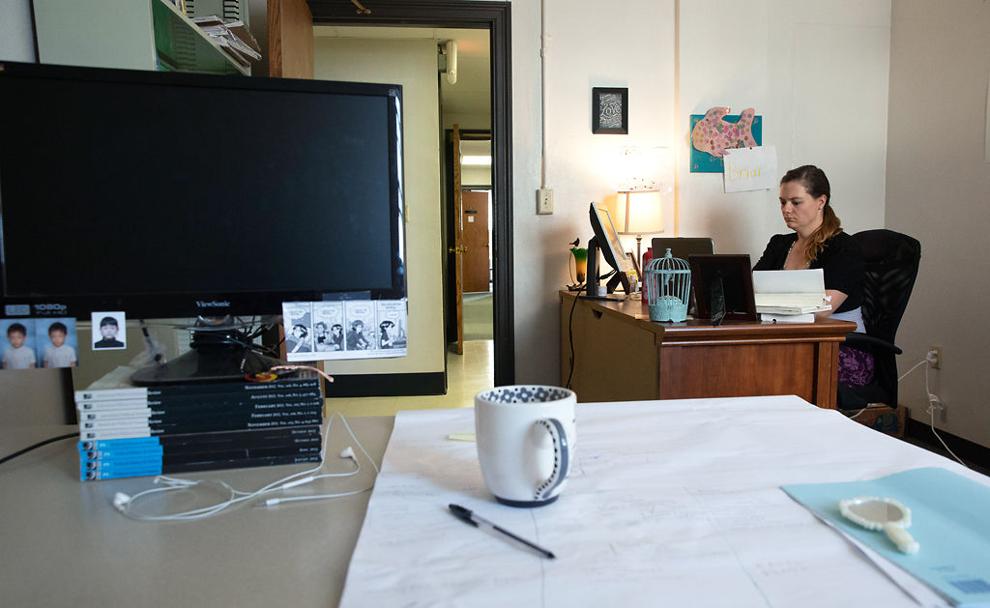 "We had a couple years where we really did not see each other very much and stuff, and so that was kind of hard," said Iselin, a seventh-year Ph.D. candidate in art history and archaeology. "And that was where Cub Hub was instrumental in my ability to work."
Cub Hub provided free care for children while student parents worked in study spaces on-site. Iselin would take her daughters around three times a week, usually for three hours a day.
The program was run by ParentLink, an organization within the College of Education that offers resources for parents, and was funded by a variety of MU sources, including the Division of Student Affairs. Twenty-three MU students used Cub Hub throughout the academic year, MU spokeswoman Liz McCune said in an email.
Cub Hub, which needed $20,500 to operate for a year, had to raise about $10,000 each semester to stay open, McCune said. When it was unable to raise the money for this fall by early August, parents were notified the program would be suspended. McCune said it's still unknown whether the closure is permanent.
"We had anticipated using Cub Hub like twice a week still," Iselin said. "So it's definitely cut into the amount of time that I've had to work."
Jeni Hart, associate vice chancellor for graduate studies, said Cub Hub did as much as it could as a "stop-gap measure," but that it was only a temporary solution. When asked to contribute funds to keep the program running this semester, she declined, citing the limited number of graduate students it served.
"I didn't feel like it was a good investment of, frankly, university resources toward that," Hart said. "Which doesn't mean that I wasn't supportive of child care — I absolutely am, it's really important to me. But I felt like we need another solution, and I didn't feel like that was a good enough Band-Aid to service as many students as could possibly be served."
'I wish I had a magic answer'
Even before MU shut down its Student Parent Center in June 2014, affordable child care was still an issue. Iselin had looked at the center as an option, but it wasn't the right fit.
"It was quite small, and it was extremely expensive for the size that it was," Iselin said. "The convenience of it being on campus would've been great, but it was just cost-prohibitive."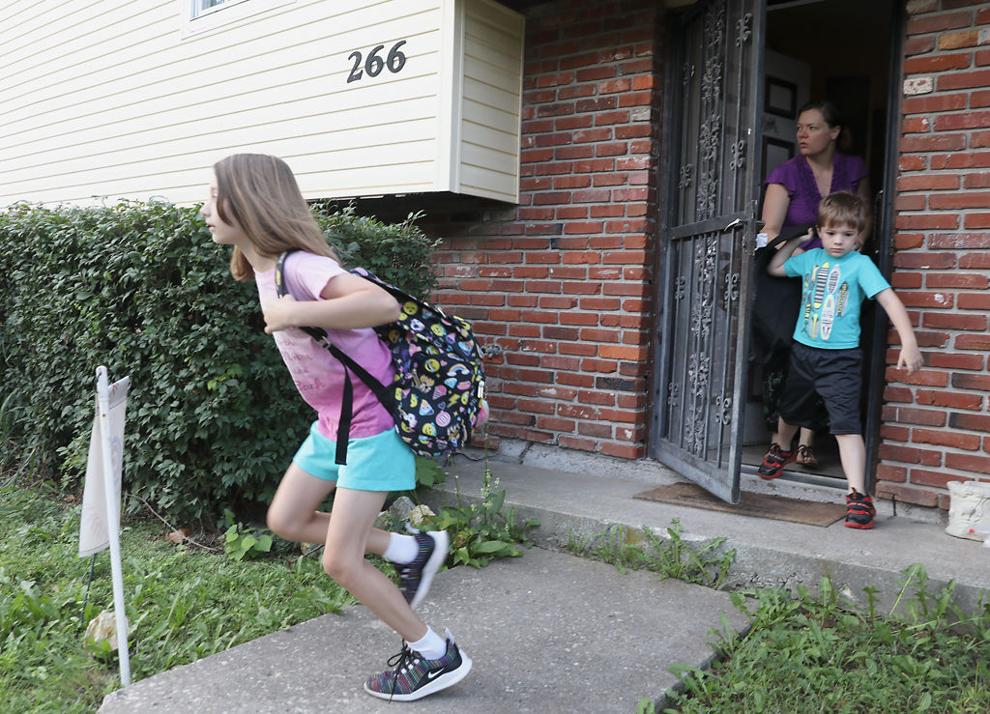 "When that was removed, then that created an even larger need for child care for our students," Hart said.
MU made some efforts to find an alternative in the following months, sending out proposals to seven national child care companies. By the fall of 2015, none had responded. As other graduate student issues entered the spotlight that semester, replacing the center eventually slipped out of the conversation.
"Child care preceded all the unionization efforts, the health care debacle of 2015, and I remember being happy that we effected positive change in 2015," sociology Ph.D. candidate Doug Valentine said. "But I also had this lingering feeling that, 'Where was everybody when the day care center went away and there were student parents who needed help?' I remember feeling that sting a little bit."
The only MU-affiliated option remaining where parents could drop off their kids was the Child Development Lab — a teaching and research laboratory within the College of Human Environmental Sciences — which currently has no open spots and a waiting list with hundreds of names, according to the lab.
"I feel like it's a huge disservice we do to parents who are trying to be the best versions of themselves if we don't have something in place to support them," Perry said. "We're just not doing anything right now. And we have to do a lot better."
Hart characterized the state of child care at MU as inadequate. There are never enough resources for those who need child care, she said, and solutions are hard to find.
"I wish I had a magic answer," Hart said. "That's the problem with this. … I want better answers."
'We're scraping by'
With a monthly rate of $1,081 — which drops to $869 a month for preschool-aged children — student parents say the CDL's rates are on the high side. There are some sliding-scale rates that allow students a bit more flexibility, Hart said.
Mike Hendricks, a fifth-year Ph.D. candidate in political science, said he lucked out by finding an in-home day care for his 10-month-old son, Walter. A few years earlier, Perry's son had gone to the same place, which charges half as much as the CDL.
"Even at $540, it's reasonable, but it's still a struggle," Hendricks said. "We're scraping by."
Valentine pays $700 a month for each of his two sons, who attend separate in-home day cares based on age. "Each child is roughly a mortgage."
And for Myunghee Lee, also a fifth-year Ph.D. candidate in political science from South Korea, affording day care for her son on a graduate student stipend wasn't an option. Her husband watched Daniel, now 4, until he was old enough to go to preschool.
"A lot of international students are coming to Mizzou and bringing their family together. They have kids," Lee said. "But I don't think they have ever had options about affordable child care or even, like, accessible information sources."
For international students, an extra challenge
The largest percentage of MU graduate students who have children come from outside the U.S., Hart estimates. Being an international student on top of being a student-parent can add an entirely different set of challenges.
When Lee first came to MU, it was her first time in the U.S. Between the stress of figuring out a new country and a new school, she didn't have a lot of time to spend with her two kids.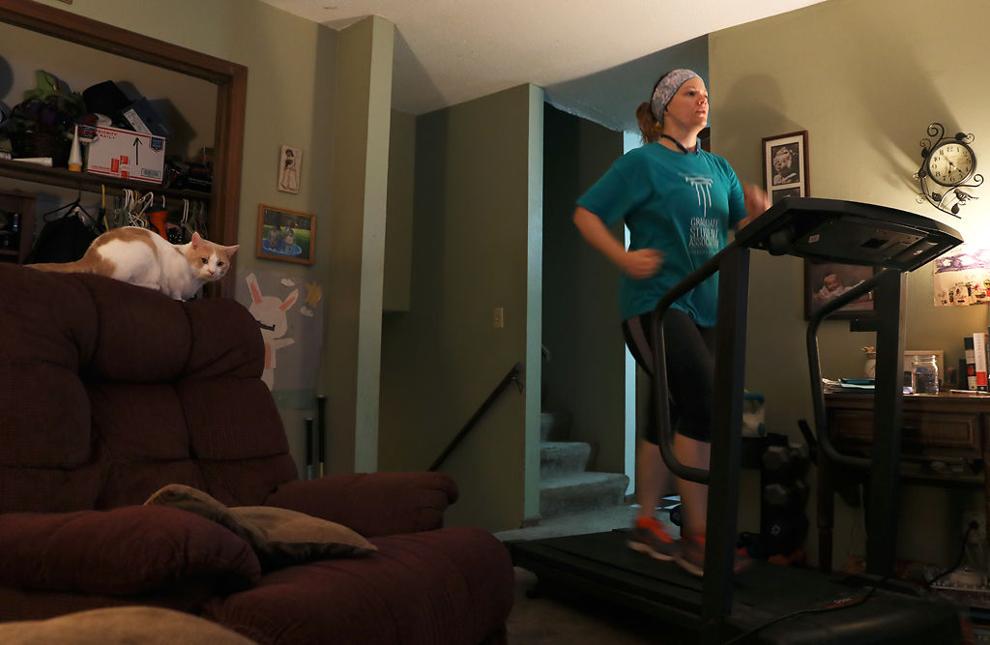 "I don't know where to contact for help even in the university," Lee said. "If I'm looking for some information about child care and things like that, but I don't know where to reach out in the university. That's one additional challenge for me. … We have [the] International Center, but [the] International Center is mostly about issuing visas, issuing I-20s, things like that."
Finding the right resources has been a hurdle for other student parents as well. McCune said ParentLink has been referring parents to other Columbia resources such as Child Care Aware of Missouri, which in turn refers them to child care providers. But for parents looking on their own, information available on MU's family-friendly website is outdated, with the Student Parent Center and Cub Hub still listed as current options.
When Valentine searched for day care for his sons, he relied on help from his friends in Columbia to find references. Perry said she had trouble finding any child care information on MU's website; a friend put her in touch with the Facebook group where she eventually found in-home care for her youngest son.
"I feel like I was very privileged in the fact that I knew someone down here who could help connect me to people I could trust," Perry said. "And I remember thinking, 'What would I do if I didn't know them?'"
Finding solutions
Hart said, to her knowledge, there hasn't been any moves to replace the Student Parent Center with a new on-campus facility moving forward. But after talking with Child Development Lab director Michelle Mathews and Human Environmental Sciences Dean J. Sanford Rikoon, Hart said a potential expansion of the Child Development Lab could be an answer.
After informal discussions with students, Hart has also considered a co-op for graduate students with the lab, where parents would spend some time working in exchange for a lower rate on child care. Another possible solution could be providing small subsidies or grants for students to pay for child care, Hart said.
In the meantime, some students are considering ways to take the matter into their own hands. Iselin is working with two other parents to create more of a presence on campus.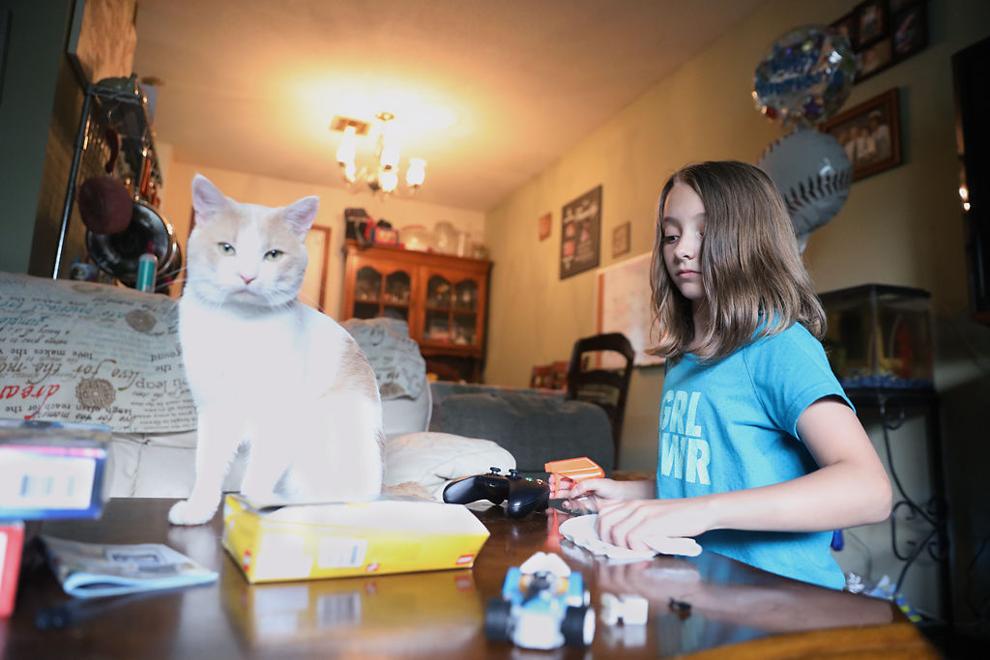 "It would be great if we could get some sort of resource center or something available, so that in some way, we could all connect," Iselin said.
It's still unclear where the funding for a solution could come from: Hart mentioned fundraising for donor support, and some student parents suggest putting more political pressure on the legislature or partnering with the community. But for Valentine, finding the funds isn't the source of the problem.
"You fund your priorities," Valentine said. "If the university sees it as a necessity, they can find a way."