COLUMBIA — Pride and delight animated Elli Tzalopoulou-Barnstone as she talked about her daughter the poet.
"She is very sociable. We always have guests for dinner. We always dance in our house. We enjoy life," Tzalopoulou-Barnstone said in a FaceTime interview on July 1 from Greece, where they live every summer.
A few minutes later, Aliki Barnstone walked in from the kitchen and handed her mother a bowl of white peaches. 
"The best peaches in the world," Tzalopoulou-Barnstone said. "Here, have some." With a laugh, she held the bowl closer to the phone screen. 
"It's like eating the smell of roses," her daughter said from behind her. 
Language is a life force for Aliki Barnstone. Through poetry, she shows compassion and empathy. Her sense of wonder, close observation of the natural world and a drive to create new work have opened up opportunities and friendships. 
"She has the ability to bring in the vastness of the world and do it well," her friend and fellow poet, Cornelius Eady, said.
On June 30, Barnstone, an MU professor of English, was named Missouri's fourth poet laureate by Gov. Jay Nixon. When Barnstone found out, she announced it on her Facebook page and said she could not stop smiling.
"I was really happy. I was giddy," she said from Greece. "I was just totally elated." 
Published at age 12
Barnstone's life with words came naturally during a childhood with artistic parents and a creative environment.
"I started writing when I was a very small child," Barnstone said. "I can't remember not writing." 
She spent her childhood writing and making art. She was born in New Haven, Connecticut, and grew up in Bloomington, Indiana. In the summers, she and her two brothers, Robert and Tony, lived in Brandon, Vermont, with their parents. Tony Barnstone is also a poet. 
"My mom wanted us to have creative lives, and so when we spent summers in Vermont, she didn't let us have TV," Barnstone said. "We wrote, painted, read, played card games, chess and checkers, and walked in the fields." 
"We all learned if you have an imagination, then you have no reason to be bored," Barnstone said.
Listening to her daughter talk, Tzalopoulou-Barnstone yelled from across the room: "No soda!" 
Barnstone, 59, looked over at her mother. "Mommy, can you get me some water?" Barnstone asked, then faced her phone again. "Even when you're close to 60, your mommy is still your mommy."
PHOTO GALLERY: Aliki Barnstone and her family
Photos of Aliki Barnstone and her family are displayed from throughout the years.
Barnstone grew up in an actively creative house. Tzalopoulou-Barnstone is an artist, and her father, Willis Barnstone, is a poet who's been nominated for the Pulitzer Prize four times.
"My mother also had a creative life as an artist," Barnstone said. "My mother insisted that we haul a portable dishwasher with us in a trailer because she said otherwise she wouldn't get any painting done." 
Barnstone's first book of poems, "The Real Tin Flower," was published in 1968 by Crowell-Collier Press — she was 12. Her father had submitted the collection. Pulitzer Prize-winning poet Anne Sexton wrote the forward.
Barnstone said it was a big deal, because she was published at such a young age.
"It embarrassed me when other children knew about it because they thought I was different," Barnstone said. "At school, I pretty much tried to hide the fact. Then it kind of became a part of who I am, and from then on I was known as a poet and identified as a poet."
Her eighth book of poetry, "Dwelling," is due out this fall from Sheep Meadow Press.
Her mother, who is of Greek descent, said that when Barnstone was younger, her teacher asked her to read out loud to the class, but she refused because she was too shy. 
"She was a serious young lady and she always wrote, and she wrote her first book when she was 9 and then published when she was 12," Tzalopoulou-Barnstone said.
Barnstone said her love for nature was the most important thing her parents gave her and her siblings.
"What I like about my daughter is her sense and pleasure in nature," Tzalopoulou-Barnstone said. "She knows all the names of the flowers and the birds and the trees. She describes them so they come to life."
Two of a kind: poetry and music
Barnstone said that with poetry you can write about yourself and the world at once. She spoke about how recently she visited a refugee shelter in Athens. Children rushed up and hugged her, and she was able to deliver knock-off Crocs to them thanks to funds raised in Columbia.
"Writing is not just about your individual selfhood but also being empathic with other people," Barnstone said.
Cornelius Eady said he loves Barnstone's sense of wonder — "which you'll find even in her hardest poems."
"She's a woman who is very aware of the world," said Eady, who holds the Miller Family Endowed Chair in Literature and Writing in the MU English Department. 
Eady, 62, started writing poetry when he was 11. He said he met Barnstone's work before he met her in person. "With Aliki, it's pretty much what you see is what you get," Eady said, referring to the similarity between the poems and the person. 
One of Eady's gifts is his ability to transform poetry into music, and he is doing that with some of Barnstone's childhood poems. 
"When Aliki lent me her book ('The Real Tin Flower'), I was drawn to the voice and the persona, which was at once adult and child," he said. "The poet Robert Bly has a term called 'Leaping Poetry,' where the voice of the poet makes fresh and surprising connections between things, and I certainly felt that was at work here."
"The lines were short but very lyrical, and I soon began to hear melodies with them," Eady said.
Included in his work in progress is "Song," which Eady set to music and for which Concetta Abbate performed the vocals and played the violin. Aliki wrote it when she was 9.
Eady invited Abbate, the violinist in his band, Rough Magic, to work on his demos, because he felt that the poems were close in tone to the lyrics she wrote for her own songs. Since then, Abbate set her own music to a few of Barnstone's poems. Among them is "Sky," for which Abbate performed the vocals and Charlie Rauh played electric guitar.
The sky turns red in the night
and then the sky turns black.
and men write with their pens.
Sometimes men scotchtape and paint
And sometimes men write poems.
Sometimes men call up their friends,
sometimes cowboys ride horses,
sometimes children start fires
and fathers call the fire department.
Eady said it might turn out to be two projects, the poems Abbate set and the poems he did, or they might combine the two. Not every poem from "The Real Tin Flower" will be set.
"I find that her books feel like her own identity so I'm always excited what her next statement will be as a poet," Eady said. "She has an amazing range and interest. ... The level of writing is always high and beautifully high."
A mentor and friend
Monica Hand, 62, is a poet and translator. She encountered Barnstone and her work in the summer of 2011 in the MU Summers in Greece program. Eady was a mutual friend and introduced them.
Hand was first drawn to Barnstone because of her translations. In 2006, Barnstone published "The Collected Poems of C.P. Cavafy: A New Translation," which Hand said had a huge influence on her.
Hand started writing short stories when she was 10 and poems in high school. She recited poems at school and at her church.
"I also appreciate Aliki as a mentor and a teacher. I love how she doesn't always agree with you but that you still feel accepted, that your ideas are still valid," Hand said.
Hand admires Barnstone's ability to juggle her roles as a mother and a wife and yet still find time to write and stay focused.
"The thing about Aliki is that she is constantly creating new work," Hand said.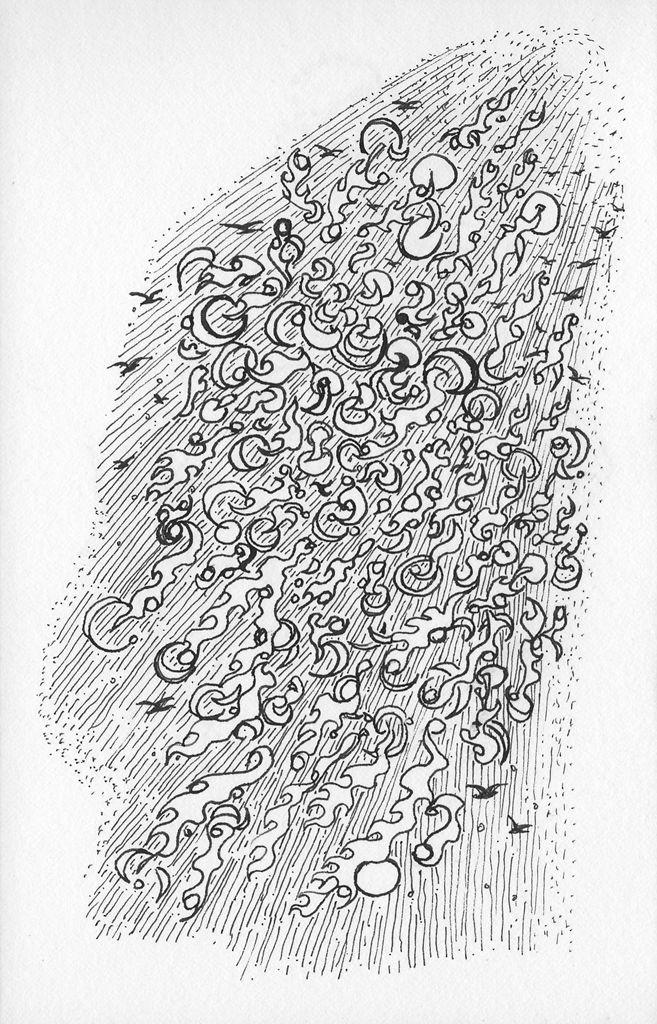 Similar to Eady, who called Barnstone's work "human", Hand said Barnstone's poems are full of compassion for humanity. 
"She's able to start from something particular from what she's seen or felt and then she is able to expand the scope to something larger and more universal," Hand said. "That kind of poem allows us to experience empathy."
Hand compared Barnstone's poetry to a ballerina: When a ballerina dances, it looks easy, but behind that lightness is a lot of labor.
"I like how she is able to give us something very beautiful that looks effortless but you know it is the result of great practice," Hand said. "Something could be terrifying and beautiful, sobering and enlightening at the same time."
On the ferry from Athens to Serifos, Greece, Barnstone and Hand started translating Gwendolyn Brooks' poem, "We real cool" from English to Greek. Soon enough, strangers on the ferry started to join in on the translation.
Hand said she's written poems about her travel experiences with Barnstone. "Day 4, Somewhere between Athens and Serifos, Greece" was inspired by this trip and will be published in the forthcoming anthology, "Revise the Psalm: Work Celebrating the Writing of Gwendolyn Brooks," from Curbside Splendor Publishing.
Also, she said the first line in her poem "Along the Mississippi" that was published in "Oxford American" was inspired by their poetry-reading trip to Iowa: "Something is burning in the Iowa hills."
A mother, writer, teacher
The cover art on Barnstone's latest book, "Dwelling," is her own, which she said makes this book even more special. Its poems deal with family, nature, war, mythology and religion. Barnstone said "Dwelling" took her seven years to write. 
"I think I had a very big vision for the book, and it took me a very long time to write it," she said.
While she was writing the book, she was helping her only child, Zoe, start looking at colleges and eventually leave. Barnstone said she wanted to spend more time with her daughter, which had an impact on her finishing "Dwelling." But Barnstone also said revision was a huge part of the writing.
"When I'm writing, I don't know where I'm going to go, and then I revise it a lot because not everything that comes out of my mind is going to be good," she said.
Barnstone said she tells her students to just start writing and to not have a specific topic in mind. However, she does have advice for those who want a career in writing:
"In the beginning, it's not good to think about it as a career but to think about it as an identity," Barnstone said. "But I think wanting to publish is not something you should strive for if you don't have an identity. I think people should write without thinking about if it would be published."
The most important part of writing a poem is allowing yourself to be surprised in the process, she said. 
"Every poem is a journey," she said. "It's a journey of discovery."
'Poetry Game' by Aliki Barnstone
(From her upcoming book "Dwelling")
— for Dad and Blanche
I could eat the words,
if one were "strudel."
If it were "cheese,"
I couldn't stop myself
recalling my friends' birthday parties,
how the farmer takes a wife,
the choosing game, and my shame
to be the homely cheese
standing alone on a braided rug
breathing in sour smells,
not the savory thyme and oregano,
not the sweet
almond, filo, and honey
of our home, my father
leaning down to read
my page
of scrawls and doodles.
"Bird?"
he'd ask, fountain pen poised,
"What kind of bird?"
"Chickadee," I'd say,
or "whippoorwill."
Their names were their songs.
Chickadee,
his black and white head
at home in daylight,
I could see when he sang,
his sharpened beak writing
letters that disappeared the instant
they were formed on air.
Whippoorwill I knew to be
a homely bird
who sings only in the dark,
invisibly, somewhere
in a thorny locust or fragrant pine
so beautiful, a little
mournful. But why
the mean picture:
whip poor Will?
I tried to think of another pun
less punishing. If I wrote "flowers,"
I understood to cross it out
before Dad questioned the word, unless
it were a verb or arranged,
a bunch of flowers I'd picked
in our field, dried up in a homely jar.
I'd say "tiger lilies," seeing
their orange blooming
around the boulder where water pooled
after a storm.
I'd say "hollyhocks"
because when I crossed
our dirt road to find Blanche Bleikhart,
I passed their sunny faces
and tall stalks propped up against
her weathered clapboard home,
her drunk husband
bellowing behind the walls.
I'd say "marigolds," "pansies,"
"poppies," and "petunias,"
because she'd be kneeling in the dirt,
humming
a hymn to the Green Mountains
spread above her,
a velvet veil across the temple
of sky. She looked up
and spoke with me,
murmuring to calico
kittens winding round her ankles
as she weeded and harvested.
I'd say "Jack-in-the-Pulpit,"
holy and purple, appearing
in sheltered groves, because
the bark peeled away from birches
reminded me of the lines
of dark earth on her knuckles,
and she gently placed some seed pods
in my young palm,
with instructions,
a simple homily.
Because bordering the rows of homely beans,
squash, peppers, and tomatoes,
my elderly friend raised the companion
flowers I'd later learn
keep pests away from our food—
and someday I'd grow
to be an old lady, gifted
with a green thumb
and sunflowers three times as tall
as I stand, shaded by a straw hat.