COLUMBIA — Most birthday celebrations have a birthday cake. Boyd O'Dell received a bridge.
MU's Department of Biochemistry celebrated its 40th anniversary along with the upcoming 100th birthday of one of its prominent professors and researchers on Friday by dedicating a bridge in his name.
Boyd O'Dell has spent more than 75 years at MU as a student and professor, and 80 years as a biochemistry researcher. During his time at the university, his research played a major role in synthesizing studies and disciplines between the College of Agriculture, Food and Natural Resources and the MU School of Medicine. His work contributed to the formation of the Department of Biochemistry, which is part of CAFNR.
It was announced at the ceremony that a bridge built in 2008 connecting Schweitzer Hall and the Schlundt Annex will bear a plaque with O'Dell's name and contributions to symbolize his work with the college and the school.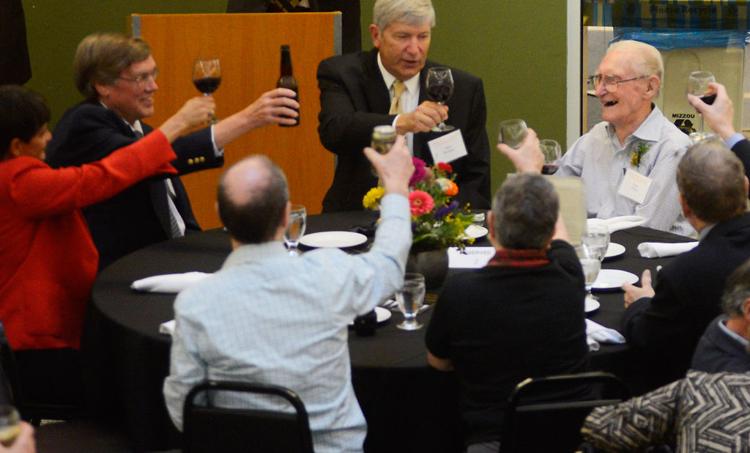 The plaque will read: "Professor Boyd L. O'Dell dedicates his life to the betterment of the human condition through scientific studies at the University of Missouri. This brass plaque is composed of copper and zinc, two essential micronutrients central to his life's work in nutritional biochemistry."
O'Dell transferred to MU in 1937 from the University of Central Missouri. He received a chemistry degree in 1939, and then went on to earn a master's and a doctoral degree in agricultural chemistry.
His accomplishments came from hours of work, according to biochemistry Professor Frank Schmidt, who said O'Dell worked tirelessly in the lab.
"Those of us who came to MU worked really hard, but we didn't work any harder than Boyd," Schmidt said. "I would come back to lab after supper; he would be there. Those are the kinds of things that are inspiring to a scientist, and to a young scientist."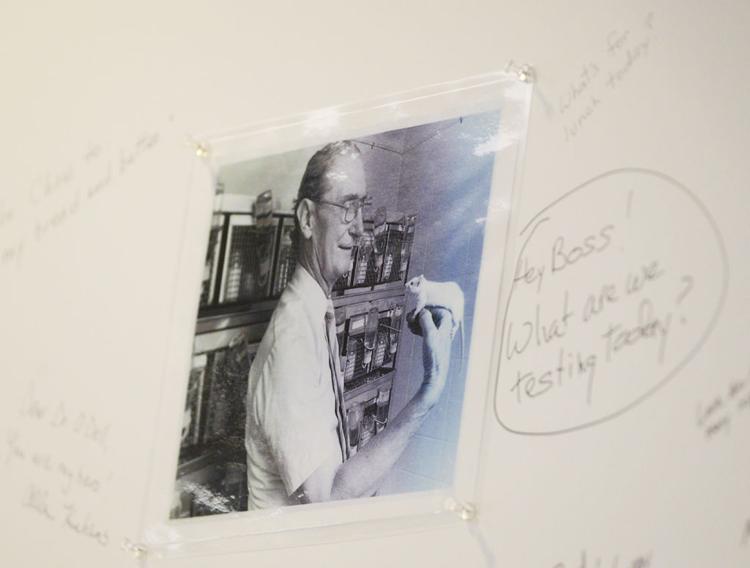 Long after retirement, O'Dell still does part-time research and work in labs. Schmidt said O'Dell's constant humility and kindness towards others is still inspiring. 
"When I arrived Boyd was in his sixties. He had been president of a national society and was very prominent in his field," Schmidt said. "He was always very kind and encouraging to those of us who were just starting out."
Another colleague of O'Dell's, Dr. Gary Weisman, a Curators' Distinguished Professor of Biochemistry, said O'Dell is always seeking to learn a new field of study. For instance, O'Dell worked primarily with copper and zinc through his biochemistry research, but recently gained an interest in Weisman's field of work, cell receptors. He started working with Weisman three years ago, despite knowing relatively little about the topic.
"At 96 he comes into the lab, and I wouldn't call him a student, but he's the young guy in the lab," Weisman said.
O'Dell's 100th birthday will be on Oct. 14.