COLUMBIA — After a week of uproar and frustration, MU has put off its decision to withdraw subsidies for graduate student health insurance.
"Continuing the previous practice will allow time for a clearer understanding of federal guidelines and consideration of options and incorporation of input," reads a letter signed by Loftin and other administrators.
Loftin said he was not heavily involved in the announcement to students prior to Aug. 14. Leona Rubin, MU's associate vice chancellor for graduate studies, first notified him on July 29 of the issue, he said. He thought she received her information from someone in the provost's office who was aware of the July 1 "promulgation by Treasury or IRS and their regulatory change or interpretation" of the Affordable Care Act.
Loftin said Rubin came to him two days before the announcement to tell him the university would have to end its subsidies.
Loftin said he received "very little consultation" from Rubin. She came to him, he said, two days earlier to tell him the university would have to end its subsidies, a decision that came after discussions with UM's legal counsel, who consulted with outside attorneys.*
The decision was ultimately a mistake.
"Many mistakes were made," Loftin said, adding that he failed to get clarity on when the insurance subsidies would need to end.
Loftin said that Rubin should have communicated with students earlier.
The Graduate Professional Council at MU expressed its pleasure with the decision on Twitter but indicated it will continue to press the campus to address the other demands it made earlier in the week.
Matt McCune, spokesman for the Graduate Professional Council, also tweeted that the "statement addresses single item (healthcare subsidy)."
The Graduate Professional Council highlighted that point by posting on Twitter the list of demands with a check in the box for heath insurance subsidy. The other boxes remain without checks.
Hallie Thompson, president of the Graduate Professional Council, said that the decision reversal was a good thing but that other graduate rights still must be addressed.
"I think that that committee as well as GPC and the Forum on Graduate Rights can really work together in making good positive changes."
Rubin last Friday morning sent an email notifying graduate students that MU would no longer subsidize health insurance for graduate students, effective the following day. It said an IRS interpretation of the Affordable Care Act prohibited it from doing so without facing stiff fines.
MU provides insurance subsidies for about 3,100 graduate students.
About 500 graduate students protested the decision during a demonstration on Francis Quadrangle last Friday. They later threatened a Wednesday walkout and rally if the administration did not respond to its demands.   
Esther Thorson, associate dean for graduate studies and research at the Missouri School of Journalism, voiced her happiness with the chancellor's reversal Friday in an email titled "A Victory." The journalism school was among 20 campus schools and departments that issued statements supporting graduate students over the past several days.
"I am proud that Journalism Graduate Faculty went to bat for you so strongly on Wednesday — and glad that so many departments on campus followed suit," Thorson said in her email. "… Further, we as a group pledge to renew our efforts to improve the working and living conditions of graduate students at the University of Missouri."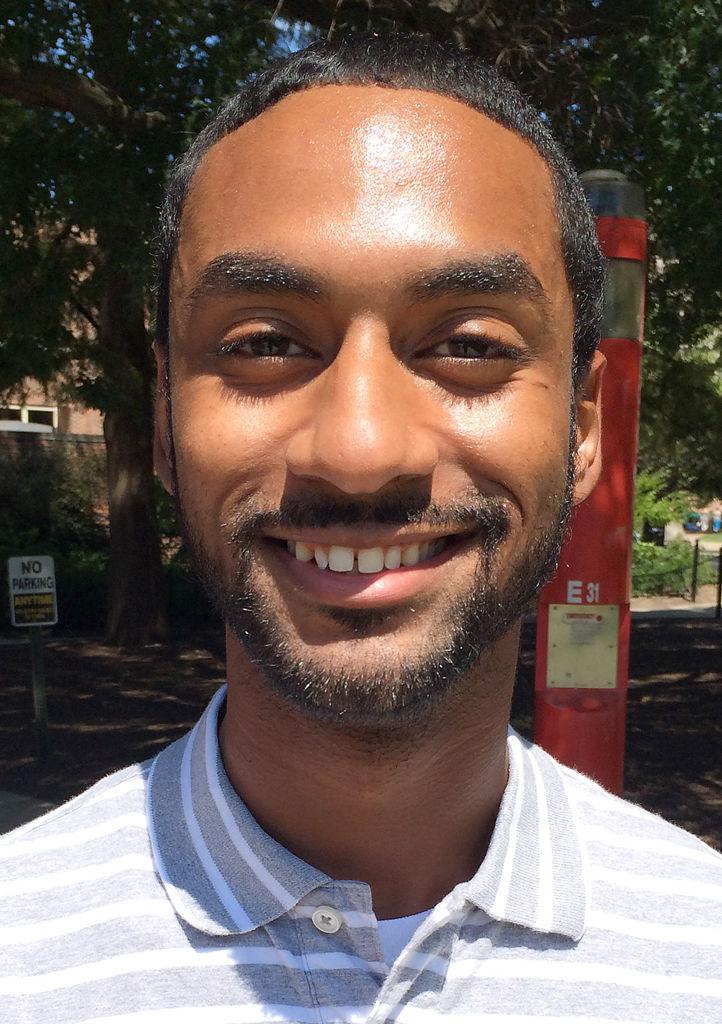 Donald Gilliam, a first-year masters student in education, said he just switched from working full time to attend graduate school and expected to receive the insurance coverage MU advertised when he enrolled.
"I am relieved the headache of that process is over," he said after the announcement.
When accepting graduate assistantships, students sign up to work for the university.
"If they are going to treat us as employees, they should offer insurance," said Katrina Burch, who is in her fourth year of graduate studies in geological sciences. Burch thought MU was trying to appease graduate students by restoring insurance because of the threatened walkout.
Eric Scott, a doctoral student and instructor in the English Department, agreed on the need for progress on graduate students' demands.
"There are still a number of other issues that we brought up to them that have not been addressed, and we are still pursuing actions," he said.
Caleb Alexander and Chris Van Leeuwen, both graduate students in the School of Music, were frustrated with the initial decision. Alexander said it was "pretty ludicrous" to tell students 14 hours ahead of time that they would be without insurance.
Alexander said a walkout would be a serious matter for the music school.
"The place would run at half capacity," he said.
Van Leeuwen likened the initial withdrawal of insurance subsidies to a breach of contract.
State Rep. Kip Kendrick, D-Columbia, had earlier condemned the decision to stop health insurance subsidies. He issued a statement Friday applauding graduate students' response as "strong, cohesive and immediate."
"Without a powerful graduate student voice and a clear, unified message, this issue may not have been handled as expeditiously. ... I want to thank Chancellor Loftin for his attention, for the creation of the task force, and the ultimate decision to reverse course on the insurance subsidies. I know the chancellor takes the student voice very seriously, and his actions reflect his dedication to being responsive to student needs."