Editor's note: A freshman hospitalized with alcohol poisoning Oct. 20 at MU's Phi Gamma Delta fraternity house has been upgraded to serious condition at University Hospital, spokesperson Eric Maze said. This story examines a trail of emails university leaders sent to each other in the hours after his hospitalization. The Missourian is not identifying the student, who isn't charged with a crime, and has redacted his name from documents cited in this story.
Just after 9 p.m. Oct. 20, more than 200 people gathered outside the Phi Gamma Delta fraternity house near the University of Missouri campus to protest..
An 18-year-old freshman had just been hospitalized after a social event at the fraternity, commonly known as "Fiji," prompting a temporary ban of all other fraternity activities. The protestors were angry. They felt that the university had not done enough to protect students from many other reports of alcohol-related trouble in Greek life during the early weeks of the fall semester, including reports of drugged drinks.
University officials were worried that the crowd could become unruly, according to email exchanges between university officials. They worried that they might have to lock down nearby student residence halls to prevent violence.
That email and many other exchanges between MU officials and fraternity leadership illustrate a hectic scene that evolved over 28 hours as university officials scrambled to deal with the fallout of what they thought could be a potential alcohol-related death of a student.
The student was upgraded to serious condition Tuesday, Eric Maze, a University Hospital spokesperson, said.
Greg Walsh, a lawyer representing the student's family, declined to comment for this story.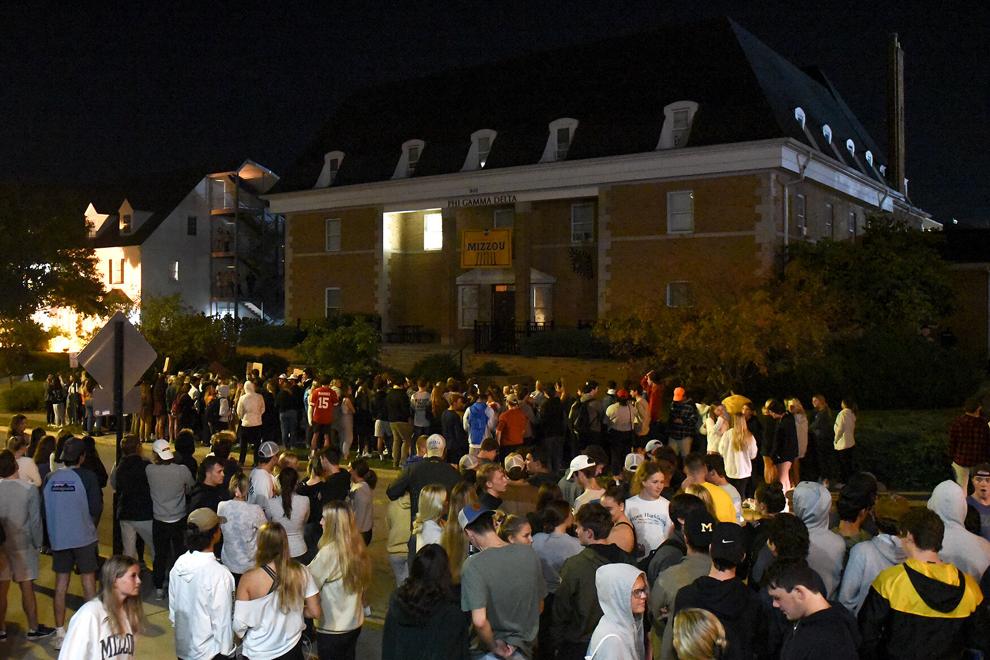 "If a protest escalates and the crowd is near the residence halls, Sheena will need to remind protestors that they are violating university policy," Sheena Rice, a communication manager at MU's student affairs office, wrote in a group email while referring to herself in the third person.
Rice's email was part of a joint discussion involving Bill Stackman, MU's vice chancellor of student affairs, over how the university would manage potential future protests.
"In the case of such escalation, Sheena (Or Dr. Stackman) will alert Tyler Page with Residential Life to recommend that students living in those halls shelter in place during the duration of the protest," Rice wrote.
'Planning for various scenarios'
Rice, too, listed herself as a possible "video monitor" who could record the protest.
Those plans are "very typical" for responding to protests, MU spokesperson Christian Basi said in an interview.
"We are always planning for various scenarios," Basi said. "We would not be doing our job if we did not plan for various scenarios."
More than 200 pages of emails from MU administration were obtained by the Missourian through a Sunshine Law request. Those records detail a press release drafting process which included quote and factual modifications in a flurry of edits and officials catching up on updates to a Greek Life conduct violation reporting web page.
The emails also included multiple requests for information from the leaders of several MU fraternities who wanted permission to proceed with plans to hold formal and fundraising events planned for that weekend. Among those were three fraternities who reported that canceling their events would cost them $68,000, $60,000 and $55,000, respectively, because those organizations had already made reservations for those outings that could not be refunded.
Ultimately, the university — which on Oct. 20 had announced that all fraternity social events would be halted indefinitely — allowed the fraternities to hold those events the following weekend to avoid losing the funds.
'Taking control of the situation'
Administrators' efforts to minimize public outcry about the alcohol poisoning began at 8 a.m. Oct. 20, hours after the student was found unresponsive and taken to the hospital.
That morning, Fiji's nationwide assistant executive director emailed MU's assistant dean of students, notifying her that the fraternity was suspending its local chapter.
About 10 minutes later, the assistant dean responded with a formal letter also issuing a temporary suspension for Fiji.
"I find and believe that continued Phi Gamma Delta chapter operations would seriously disrupt the University or constitute a danger to the health, safety or welfare of members of the University community," part of the letter from MU read.
Then, administrators began internally preparing for the chance that the student might die.
In a morning email with the subject line "News coverage of fraternity deaths," Basi detailed and linked to recent news stories about fraternity-related deaths on other college campuses.
"I'm working on communication options now, but as I stated, the swifter and more definitive (harsh) decisions that we can make will help in making sure that every parent knows we are taking control of the situation and anyone involved in the death of a student (should that happen) will be held accountable in the most strict methods possible," Basi wrote.
Basi later explained to the Missourian that "we are planning for all contingencies. And again, we would not be doing our job if we were not putting together the various planning needed for any and all contingencies."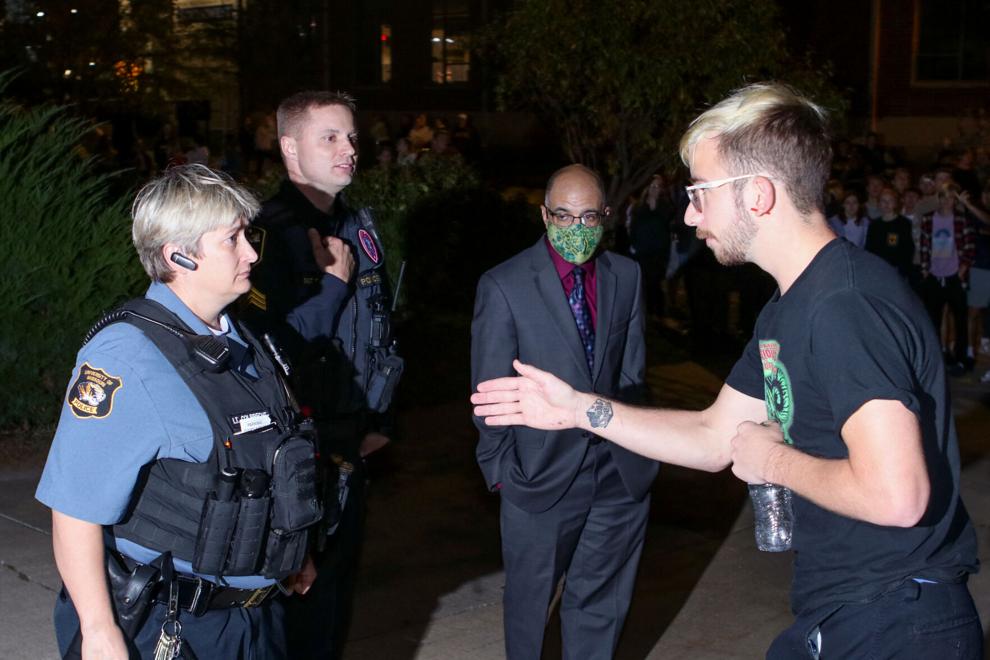 Rewriting the message
By afternoon, administrators' focus turned to external communication about the event and suspension.
At that point, a decision to pause activities across all chapters seems to have been in place. Preparation over email for a press release on the matter began just after 12 p.m.
A variety of staff and administrators, ranging from a content producer to University of Missouri President Mun Choi, reviewed and modified drafts over the course of the afternoon.
What became a key segment of the process — particularly during a flurry of final changes in the hour before the release went public — were quotes about how exactly the university and the Interfraternity Council made the decision.
"The Interfraternity Council (IFC) Executive Board unanimously voted to cease operations for all fraternity chapters," read part of the first version of a quote attributed to IFC President Conner Sibley, an undergraduate student.
But in the late stages of the review process, Choi directed communications staff not to send the release and a message to the UM System Board of Curators yet. A follow-up message from the university's vice chancellor for communications and marketing revealed that Choi wanted the draft "rewritten with more of a joint decision with IFC."
While it's unclear whether Choi's request referred to the language of the news release or accompanying message to curators, some quotes within the release changed.
After an administrator "found an issue with IFC by laws (sic)," the quote attributed to Sibley changed to reflect less authority on the part of the IFC.
"The Interfraternity Council (IFC) Executive Board unanimously voted to support the university's decision," read part of the final version quote, which was sent to the public.
There was another quote change related to the same issue.
"We support IFC's decision to stop all fraternity activities," read part of a quote attributed to Stackman in a draft circulated an hour before release.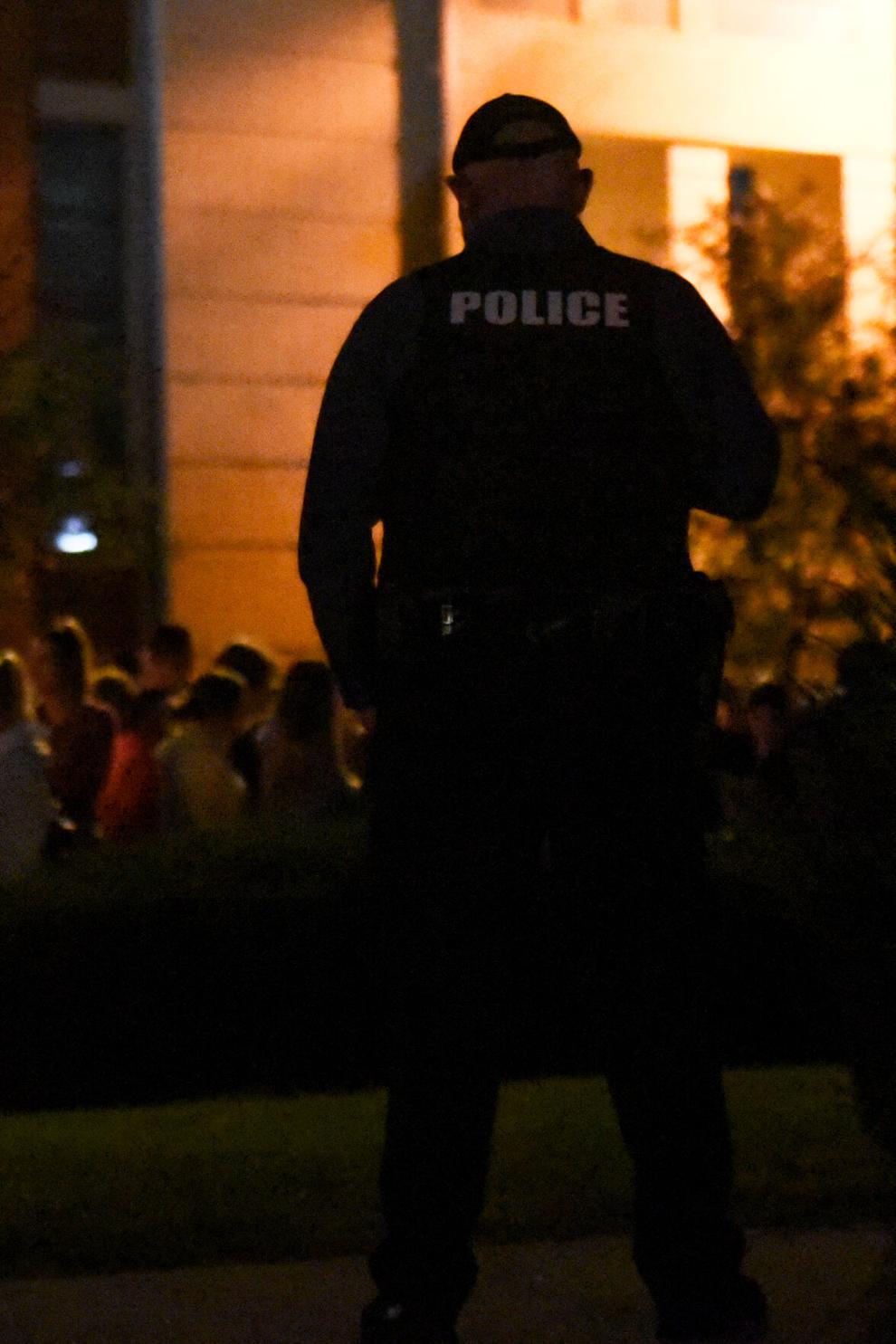 The final, modified version of his quote version reflected less authority on the part of the IFC: "There was agreement with IFC on the decision to stop all fraternity activities."
Basi said the modifications were made for factual purposes at the IFC's request, not MU's.
"IFC had apparently gotten in touch with the university and said 'Hey, we can't make this decision, according to our bylaws,'" Basi said, pointing out that such accuracy changes to quotes are "not unusual."
And by the time MU sent its campus-wide email and news release, there was urgency for administrators, shown in the subject line of their exchange: "This is starting to get out."
Then, on the morning of Oct. 21, focus shifted to filling in gaps.
Both the News Bureau and the Office of Fraternity and Sorority Life were "anticipating a greater influx of media interest" in the latter's "community conduct page," which lists violations and sanctions committed and faced by Greek Life chapters over the last two years.
That web page had not been up to date.
"Christian (Basi) and I wanted to double, triple and quadruple confirm that ALL sanctions for ALL houses have been updated on the community conduct history site?" wrote the Stephanie Fleming, the News Bureau's assistant director, in a message to the Office of Fraternity and Sorority Life. "I saw you all must have been working on it yesterday, because in the morning the latest violation listed for Phi Gamma Delta was from 2019, but by afternoon it had been updated to reflect two more recent sanctions."
The Office of Fraternity and Sorority Life and Office of Student Accountability and Support are jointly responsible for keeping the page up-to-date, Basi said.
"When we realized that we had this issue, we went back and looked, realized that it hadn't yet been updated, we asked them to update it, and they did immediately," he said. "I believe that they've changed (procedures) to update it more frequently."