How do you measure change?
Three years ago, MU students rallied for an institutional and cultural shift in the way their campus talked about race. Minority students felt unseen, unheard and underserved.
Concerned Student 1950, the group behind the protests, created a list of eight demands for change: the ousting of UM System President Tim Wolfe and an apology from him; hiring more faculty and staff of color; retaining more marginalized students; increasing mental health counseling services and resources; and increasing resources and personnel for social justice centers. They also wanted the university to meet a list of demands by the Legion of Black Collegians from 1969.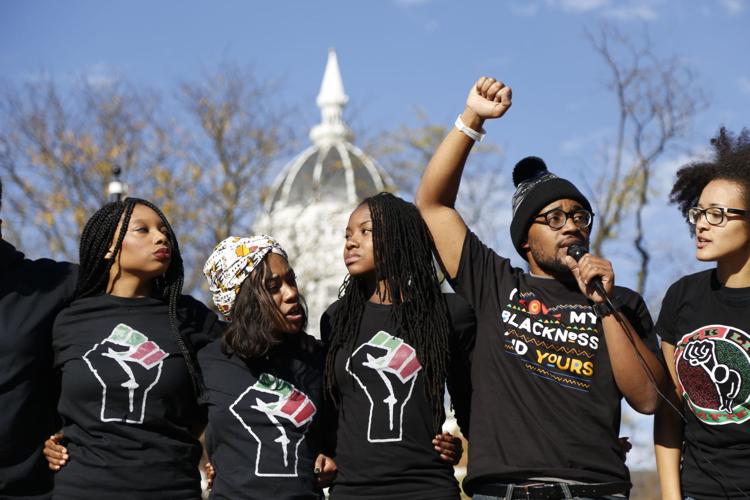 Do you measure change by the magnitude of an administrative shake up? Since protestors toppled an embattled chancellor and system president on Nov. 9, 2015, MU has appointed a new chancellor, provost, chief diversity officer and multiple deans, among other replacements that have essentially erased much of the oversight that was in place that fall. Overseeing them all is Mun Choi, who took over as system president in spring 2017.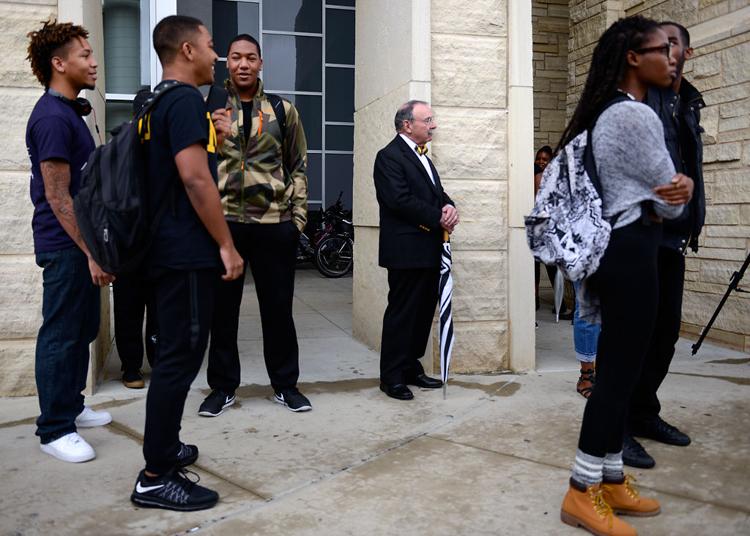 What about measuring change in how many more people of color are teaching at MU? In 2015, black instructors made up less than 3 percent of MU's faculty. Concerned Student 1950 wanted to raise that statistic to 10 percent — but hiring faculty from underrepresented groups remains a major weakness of the university. In fall 2017, the most recent data available shows MU nearly 7 percent short of the goal.
Maybe the measurement doesn't take numbers into account at all but instead considers how people feel. Despite a clean slate of leaders, MU still identifies "public perception of campus climate" as a threat to the university, according to its 2023 strategic plan. And one student — Kelsie Wilkins, an MU senior who experienced the 2015 protests during her first semester on campus — told Inside Higher Ed in September that the arc of change at MU isn't over. Not yet.
"We are the last bulk of students that truly understand what it was like to either be a part of the movement, be allies of the movement, activists, advocates or just people who watched it occur," Wilkins told the publication. She is president of the Legion of Black Collegians, but she spoke from her personal perspective as a student. "I think these are things that we, especially students of color on this campus, grapple with on the daily. What has changed? What hasn't changed? What do we want to change?"
Of course, there is no one right way to define the progress MU has made and how far it has left to go. But when Concerned Student 1950 crafted the list of demands for the university, they left a road map of metrics to choose from.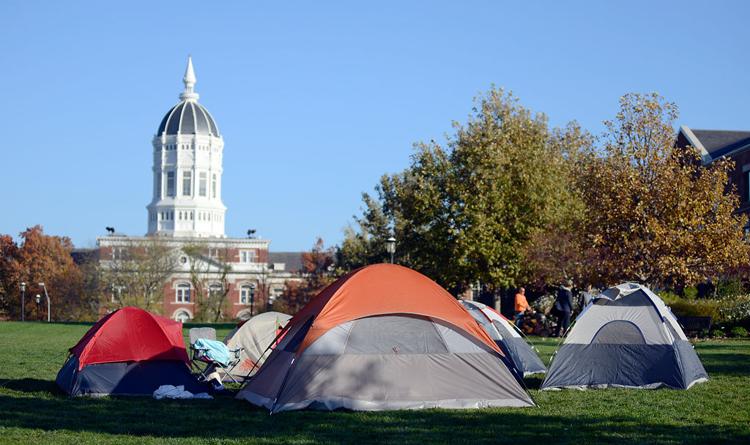 The Missourian took the list of demands and tracked the progress toward meeting them over the last three years. The university has moved ahead on some fronts but hasn't made much headway in others.
Demand One: We demand that the University of Missouri System President, Tim Wolfe, writes a handwritten apology to the Concerned Student 1-­9-­5-0 demonstrators and holds a press conference in the Mizzou Student Center reading the letter. In the letter and at the press conference, Tim Wolfe must acknowledge his white male privilege, recognize that systems of oppression exist, and provide a verbal commitment to fulfilling Concerned Student 1-9-5-­0 demands. We want Tim Wolfe to admit to his gross negligence, allowing his driver to hit one of the demonstrators, consenting to the physical violence of bystanders, and lastly refusing to intervene when Columbia Police Department used excessive force with demonstrators.
Response: As UM System president at the time, Tim Wolfe was one of the central targets of Concerned Student 1950. They wanted Wolfe to apologize after his car hit a demonstrator in a group blocking the 2015 Homecoming parade route. Concerned Student 1950 also demanded Wolfe recognize systemic issues and his own white privilege. 
Wolfe did apologize but didn't acknowledge everything Concerned Student 1950 had demanded. He apologized for not getting out of his car during the parade — "I was caught off guard in that moment," he wrote — but did not technically apologize for hitting the student in the first place. He addressed racism at MU as a "long-standing, systemic problem," but didn't mention privilege. And while there was no commitment to fulfill Concerned Student 1950's demands, Wolfe wrote that he met with representatives of student groups to hear their input. Wolfe also did not hold a press conference to apologize.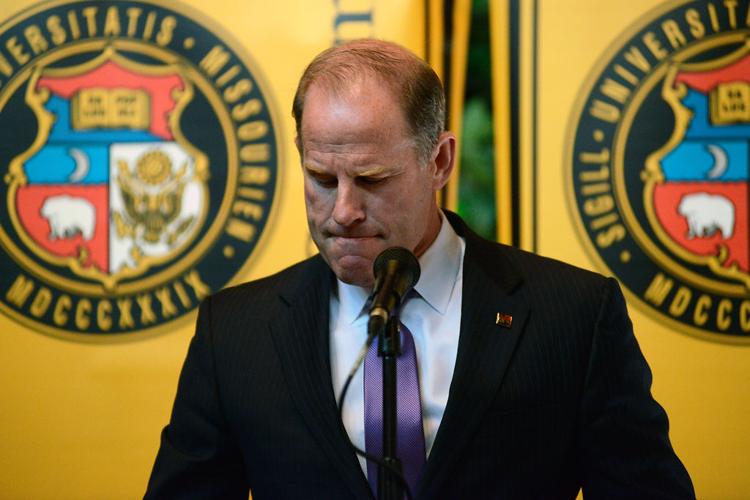 Demand Two: We demand the immediate removal of Tim Wolfe as UM system president. After his removal a new amendment to UM system policies must be established to have all future UM system president and Chancellor positions be selected by a collective of students, staff, and faculty of diverse backgrounds.
Response: Wolfe resigned on Nov. 9, 2015, and Chancellor R. Bowen Loftin resigned later that same day. Search committees to replace Wolfe and Loftin included nonwhite faculty, staff and students.
Demand Three: We demand that the University of Missouri meets the Legion of Black Collegians' demands that were presented in 1969 for the betterment of the black community.
Response: Concerned Student 1950 released an updated list of demands in 2016, which specified two points from the original LBC demands: the adoption of an academic bankruptcy program to allow students to drop a semester under certain circumstances and the creation of a panel including LBC Executive Board members to hire the staff of an Office of Minority Students. While there is no Office of Minority Students, there is a Division of Inclusion, Diversity and Equity, which published a list last year of ways it is working to meet Concerned Student 1950 and LBC's original demands.
Demand Four: We demand that the University of Missouri creates and enforces comprehensive racial awareness and inclusion curriculum throughout all campus departments and units, mandatory for all students, faculty, staff, and administration. This curriculum must be vetted, maintained, and overseen by a board comprised of students, staff, and faculty of color.
Response: MU created a mandatory diversity and inclusion workshop, called Citizenship@Mizzou, for all incoming freshmen, beginning with the class of 2020 in fall 2016. The workshop has continued every semester since.
Demand Five: We demand that by the academic year 2017-2018, the University of Missouri increases the percentage of black faculty and staff campus-wide to 10%.
Response: The number of black faculty members at MU falls substantially short of the demanded 10 percent. According to fall 2017 university numbers, the latest data available, black faculty makes up 3.3 percent of total faculty — 65 of 1,969 faculty at MU are black.
MU has identified this as a lingering weakness of the university and has taken steps to address it. Two years ago, MU allocated $600,000 recruit and retain faculty from historically underrepresented groups and $1 million to recruit minority postdoctoral fellows.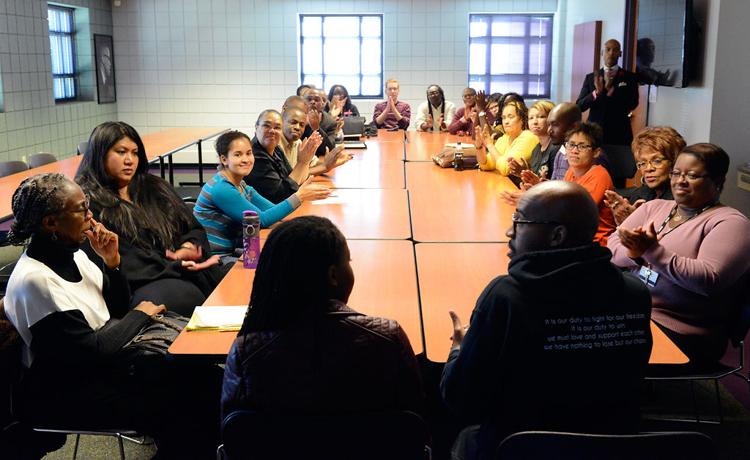 Demand Six: We demand that the University of Missouri composes a strategic 10 year plan by May 1, 2016, that will increase retention rates for marginalized students, sustain diversity curriculum and training, and promote a more safe and inclusive campus.
Response: Black student enrollment at MU has dropped slightly since 2013. Five years ago, black students made up 7.1 percent of the overall student population as compared to 6.9 percent this fall.
MU has seen results from this effort. The university attracted 30.5 percent more minority first-year students this fall than last. The 1,015 minority freshmen made up 21.7 percent of the first-year class this fall.
Multiple units on campus have added diversity elements to their curriculum, but the university has struggled to promote a safe and inclusive campus. A majority of students, black and white, said they didn't feel very comfortable on campus a year after the protests, according to a 578-page report released last fall. The survey garnered responses from 22 percent of the eligible campus community.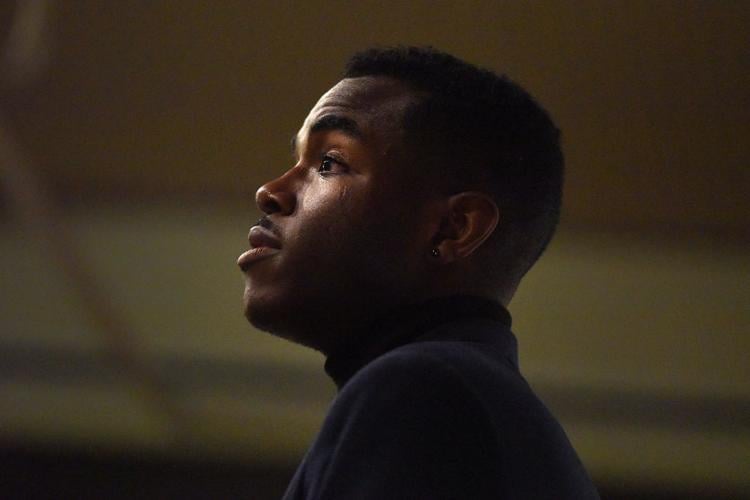 Demand Seven: We demand that the University of Missouri increases funding and resources for the University of Missouri Counseling Center for the purpose of hiring additional mental health professionals — particularly those of color, boosting mental health outreach and programming across campus, increasing campus-­wide awareness and visibility of the counseling center, and reducing lengthy wait times for prospective clients.
Response: Within a year after the protests, MU had hired two new psychologists and two interns of color. No data was immediately available on the number of psychologists working at MU in fall 2015 nor in fall 2018.
A 2017 assessment about the performance of mental health services at MU found them lacking. According to the consultancy firm Keeling & Associates, LLC, MU's mental health and wellness programs serve students "neither effectively nor appropriately. Students are the majority funders of these services through their pre-paid student fees, and it is deeply problematic that the services are so badly communicated, poorly understood and insufficiently accessible." 
The report also states the Student Health Center, Counseling Center and Wellness Resource Center need major improvements and the services are "predominantly siloed, largely uncoordinated and non-collaborative, confusingly duplicative and distantly located."
In its 2023 strategic plan, MU says it will reduce wait times, improve access to counseling and centrally locate all services.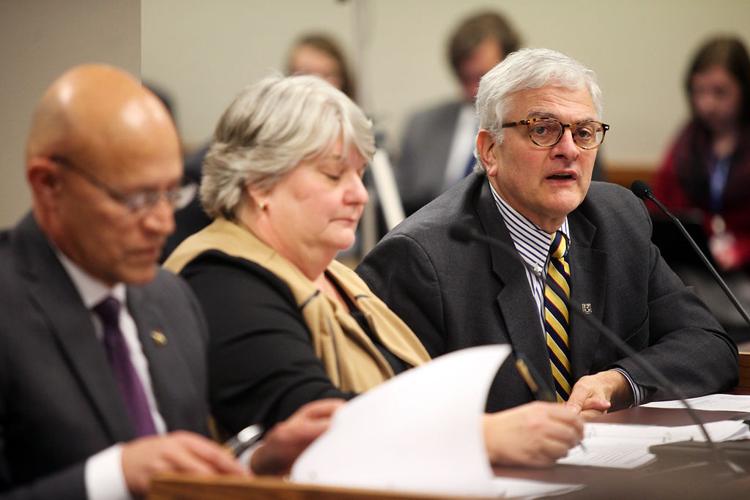 Demand Eight: We demand that the University of Missouri increases funding, resources, and personnel for the social justices centers on campus for the purpose of hiring additional professionals, particularly those of color, boosting outreach and programming across campus, and increasing campus-­wide awareness and visibility.
Response: Data wasn't immediately available on the amount of funding, personnel or resources for MU's five social justice centers. The campus climate survey, released last fall, showed that 40 percent of first-year students and 44 percent of second-year students seriously considered leaving. Emil Cunningham, who conducted the survey for Rankin & Associates Consulting, said last year that the problem was amplified by ignorance of the centers.