The changing of the guard at MU is complete. Provost Garnett Stokes will leave to become president of the University of New Mexico starting March 1, according to a news release from UNM.
Stokes was appointed to the No. 2 spot at MU by former Chancellor R. Bowen Loftin in December 2014 and began in February 2015. Her 32-month tenure makes her one of the only remaining members of campus leadership who predate the 2015 protests for minority and graduate student rights.
"The chancellor will be working with the campus leadership, including faculty leaders, to identify an interim provost," MU spokesman Christian Basi wrote in an email.
A national search will begin immediately for Stokes' successor, and members of the search team have not yet been identified, Basi said.
All but three current deans have been appointed since Stokes came to MU. She also served as interim chancellor after Hank Foley left, from May 3 to Aug. 1 — Alexander Cartwright's first day on the job.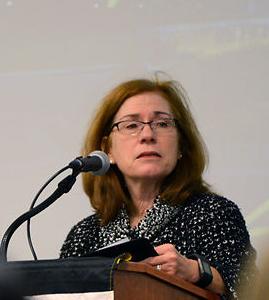 At UNM, Stokes' salary will be $400,000 annually, and she signed a five-year contract, according to the UNM release.
In her time at MU, Stokes has helped navigate an extraordinarily difficult budget deficit caused by deep cuts to state higher education funding and an enrollment nosedive. About $60 million has been cut from the MU budget in the past year, and hundreds of employees have been laid off.
Stokes also appointed Vice Provost for Enrollment Management Pelema Morrice.
"Garnett is an incredible human and an outstanding leader," Morrice wrote in an email. "The University of New Mexico is fortunate to have her as their next president."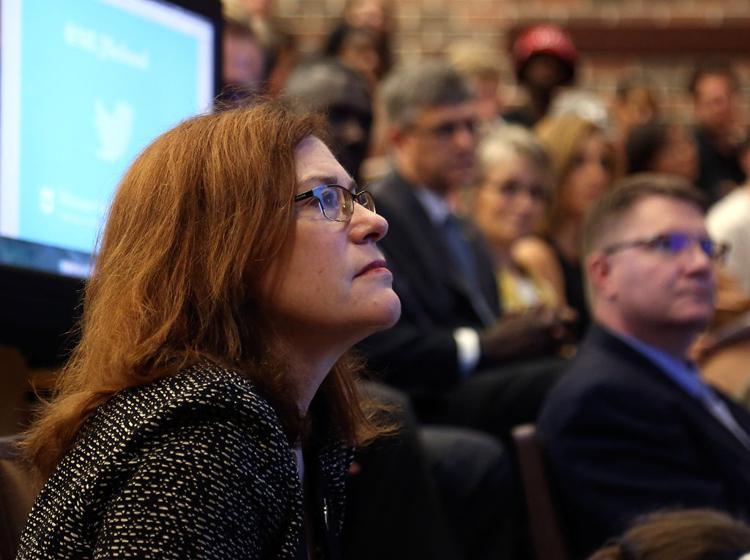 Stokes said in an MU statement that when she leaves, "I will take with me the memories of unforgettable colleagues at Mizzou who are committed to serving the needs of our campus community and the citizens of Missouri, and who have deeply enriched my life. Thank you."
"I am delighted for her personally, but I will miss the opportunity to continue to work with Dr. Stokes so closely," Cartwright said in the UNM release.
Along the way, Stokes has worked at the University of Georgia as faculty member, chair of the psychology department and dean of the Franklin College of Arts and Sciences, then Florida State University as provost, executive vice president for academic affairs and temporary interim president.
Stokes, 61, graduated from Carson-Newman College in Tennessee and received her doctorate wfrom the University of Georgia in psychology.
She was named a finalist for the University of New Mexico position Oct. 6 and traveled to the campus in Albuquerque, New Mexico, Oct. 23. The other finalists were: David Brenner, vice chancellor for health sciences and dean of the School of Medicine at the University of California-San Diego; Anna Morrobel-Sosa, president of The Michaela Group, which promotes women and minority students and faculty in the studies of science and engineering; Charles Staben, president of the University of Idaho; and Kenneth Kaushansky, senior vice president for health sciences and dean of the School of Medicine at Stony Brook University in New York.
The University of New Mexico has an enrollment of 26,278 students, according to fall 2017 data. That is a few thousand shy of 30,870 this fall at MU. With more than a half-million residents, Albuquerque is the state's largest city.
Stokes is the first woman to serve as president for the 128-year-old UNM, according to The Albuquerque Journal.
The 19-person search committee at UNM was made up of undergraduate and graduate students as well as the baseball coach, the director of the UNM Alumni Association, faculty members, state legislators and local business leaders, according to the UNM release and the Journal.
A faculty survey administered at UNM had 632 respondents, or 32 percent of all eligible. The results showed Stokes had "the greatest level of faculty support," the release stated.