It was a period of uncertainty for the campus, including real threats and misleading rumors. On the evening of Nov. 11, Stokes, MU's provost and executive vice chancellor, took action. With members of the news media beside her, Stokes walked through Greek Town and parts of campus to get a better understanding of what was happening. 
"She's very calm when we have a crisis," said Noor Azizan-Gardner, assistant deputy chancellor of diversity. "Nothing ever perturbs her."
Many of Stokes' colleagues laud the calm, collected way in which she has led institutions in times of crisis.
To those who worked closely with her, Stokes will be remembered for her leadership during turbulent times, expanding the Title IX office, her relationships with students, faculty and staff and the hiring of MU administrators.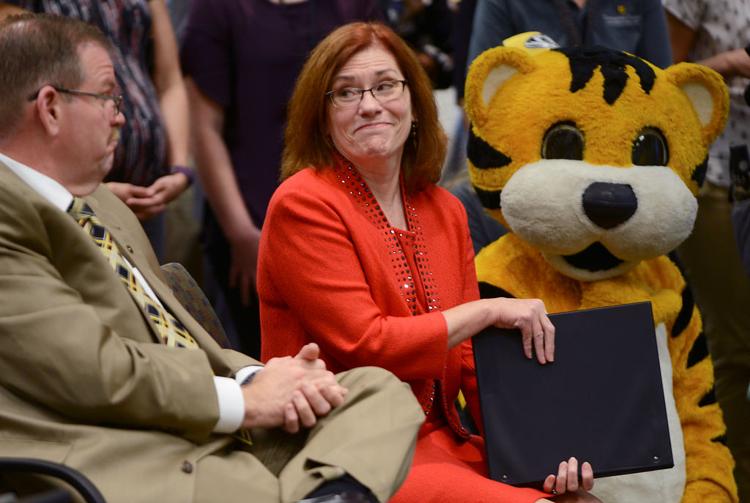 Revitalizing campus culture
During the 2015 protests, Loftin said he and Stokes met just about every day to talk about the outcomes of the open forums held on campus and discuss where the university was headed.
"Her insight was invaluable, not just to me, the chancellor, but to the entire chancellor staff," he said. "Many of the administrators on campus at the time were not people who had come from outside like she and I. They were people who had been here for longer periods of time. She brought an outside perspective, which I think the entire leadership team appreciated."
Loftin credits this to Stokes' experiences at the University of Georgia and Florida State University. As interim president at FSU, Stokes inherited another nationally publicized scandal involving Heisman Trophy-winning quarterback Jameis Winston.
"Her ability to work through that was very important," Loftin said. "It's good to have a lot of people at the table who come from different places because you can pool your experiences, you can pool your ideas, you can come up with a better solution."
Loftin particularly praised Stokes' focus on appointing new deans and staff members as her legacy.
"The most visible legacy she will leave is that she's replaced most of the deans that were in place when she came here as provost," he said. "Those deans are usually long-serving, they have profound impacts on both their own colleges and this institution as a whole, and they affect students in so many ways in terms of their learning experience here. So, that will be something that will live long beyond her time here — that's why I call it a legacy."
Her commitment to diversity on campus stretched beyond the student community as she worked to staff top-level administrative positions with more women and minorities. During her tenure, Stokes hired nine new deans, five of whom are women.
Patricia Okker, dean of the College of Arts and Science, said she has worked closely with Stokes since she was named provost. After working together in the Provost's Office, Stokes hired Okker as A&S dean. 
Okker said Stokes' accomplishments include hiring Ellen Eardley as MU's first full-time Title IX coordinator, Pelema Morrice as vice provost for enrollment management and most of the current deans. 
"Although she was here at MU for a relatively short time, she leaves a lasting legacy," Okker said. "I will miss her sense of humor, her smart and sometimes challenging questions and her uncompromising commitment to excellence."
"She initiated significant improvements through her commitment to effective processes, shared governance, and inclusive learning and work environments for staff, students and faculty," she said.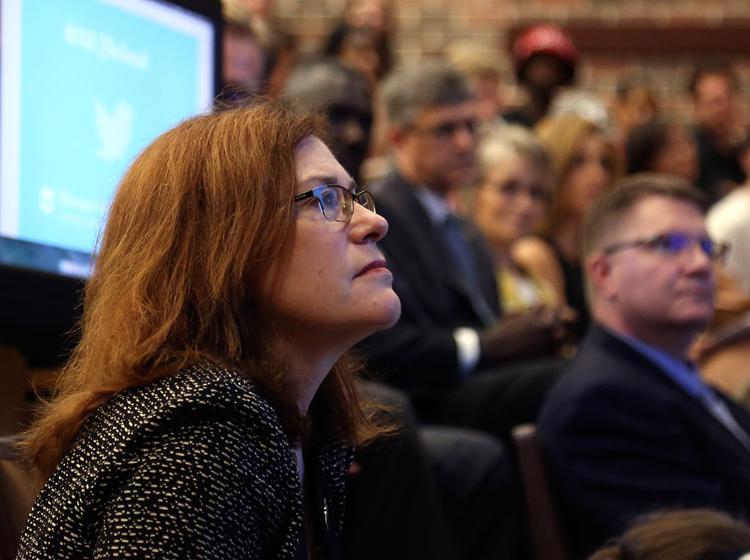 Strengthening Title IX
Loftin said that when he came to MU as chancellor, he recognized the need to expand and update MU's Title IX office. "Garnett was very much a part of developing a robust and successful Title IX coordinated process," Loftin said.
She brought that initiative from her experiences at FSU, where she served as provost from 2011 to early 2015 and briefly as interim president. While at FSU, Stokes was faced with handling the high-profile controversy surrounding sexual assault allegations against then-football player Jameis Winston. There, she was instrumental in strengthening communications between FSU's Title IX office and the larger administration and increasing efforts to raise awareness and prevention.

"One sexual assault is too many," Stokes told a Tallahassee Democrat reporter back in 2014. She was a finalist for the FSU presidency before coming to MU.
So, one of the first things Stokes did as MU's new provost was hire seasoned anti-discrimination lawyer Ellen Eardley as the inaugural Title IX office administrator and vice provost. Loftin credits Stokes as the person who "closed the deal" to bring Eardley to MU.
Eardley, who left MU last summer to return to her work as a civil rights advocacy lawyer in Washington, said Stokes' strong leadership style was instrumental in her decision to work for MU.
"I was excited for the opportunity to work with a leader like her," Eardley said. "Garnett is a wonderful listener, and I think that is so critical in leadership — to collect a variety of perspectives."
People come first for her, Eardley said. "Whenever I had a difficult decision to make, Garnett Stokes was the one I turned to time and time again because I had confidence in her leadership and also her compassion for people on our campus."
In her first year on the job, Stokes had a cacophony of voices to not only listen to but answer as unrest over racial bias and graduate student rights consumed the campus conversation.
"Having her as provost was so important during the time that students were protesting, and we were seeing too many racist incidents" both on and off campus, Eardley said.
Brittani Fults, the education and prevention coordinator at Office for Civil Rights & Title IX, met Stokes in spring 2015 while still a graduate student at MU at an event for the Association of Black Graduate and Professional Students. The group held a series of forums aimed at strengthening communications between black graduate students and university administration, and Stokes, as Fults recalled it, made an effort to reach out.
After the 2015 protests, Stokes' decision to expand the Title IX to include civil rights concerns and allocate more resources to investigating discrimination affected lasting change at MU instead of letting the conversation sparked by the protests die out, Fults said.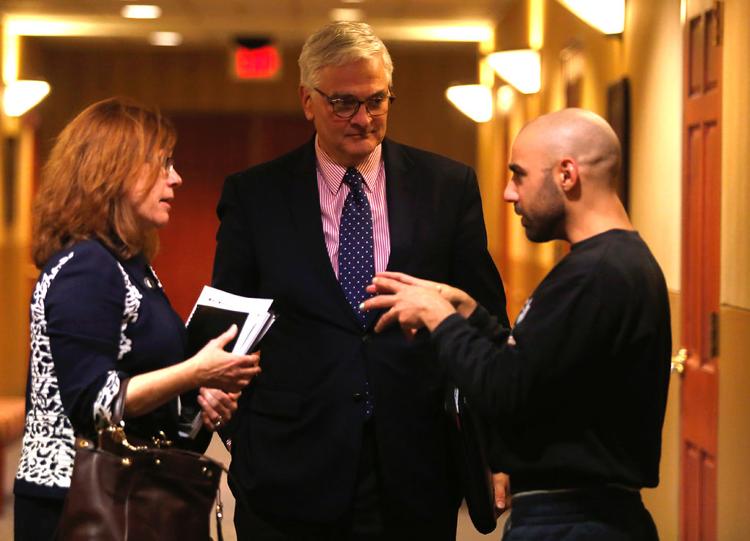 Serving as a role model
"Since she had been a faculty member for so long, she had had graduate students of her own," Bauer said. "She really came to understand why we were asking for things like our health insurance back. She and the chancellor at the time were really receptive to hearing our concerns."
After the protests, change did come: Graduate student health insurance subsidies were reinstated and stipends for graduate assistantships saw an increase.
"I think she was at the university during a really tough time," Bauer said. "Mizzou is doing a lot of growing, and with that comes a lot of growing pains."
In her time at MU, Stokes served as a role model for women such as Bauer, who said seeing women like Stokes in university leadership positions sends a strong signal to women of all ages "… that women can lead and can succeed in these areas and can contribute to the overall missions of the universities and can be just as qualified to lead an institution. … I want to see a lot more of it."
"Having women fulfilling these executive leadership positions in higher education really negates the historical basis of how higher education even started," a place historically reserved for men, Fults said.
"Provost Stokes is an excellent mentor and role model for everyone who wants to be a leader in higher education regardless of their gender, but it is important for women and people who identify as women to see other women in leadership roles," Eardley said. "It helps others understand that we value women's voices at Mizzou — that we value women's leadership at Mizzou — and it helps inspire others. The great thing about Provost Stokes is that she is an amazing leader who just happens to be a woman."
"It's a big loss to the campus, to have Garnett leaving."