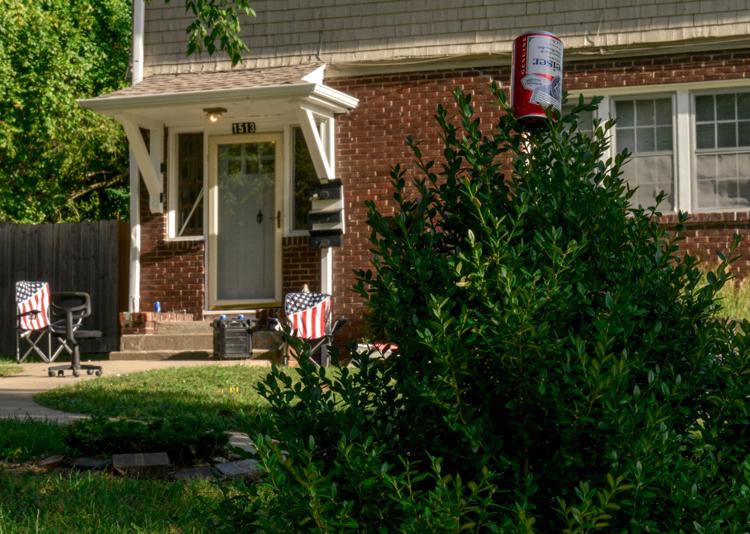 MU sophomore Elise Diesfeld has visited downtown Columbia frequently since returning to campus in August. She heard the music blaring and saw the party clothes. It was easy, Diesfeld said, to tell the people walking around did not have social distancing on their minds.
Cases of COVID-19 in Boone County spiked, reaching a record daily high of 221 on Sept. 5, since college students came back to town en masse for the fall semester.
The city and MU have toughened up rules about public conduct, but students and city officials worry there's not much more they can do to slow the increase without wider testing and people altering their behavior.
As of Friday, Boone County has reported 3,730 positive cases. Of that, almost half — 1,806, or 48% — have been among people ages 18-22. MU has reported 1,194 positive cases since Aug. 19, about the time students began returning to Columbia. However, the number of active cases has declined 14% — down 96 cases to 562 — since Wednesday, MU spokesperson Christian Basi said in an email.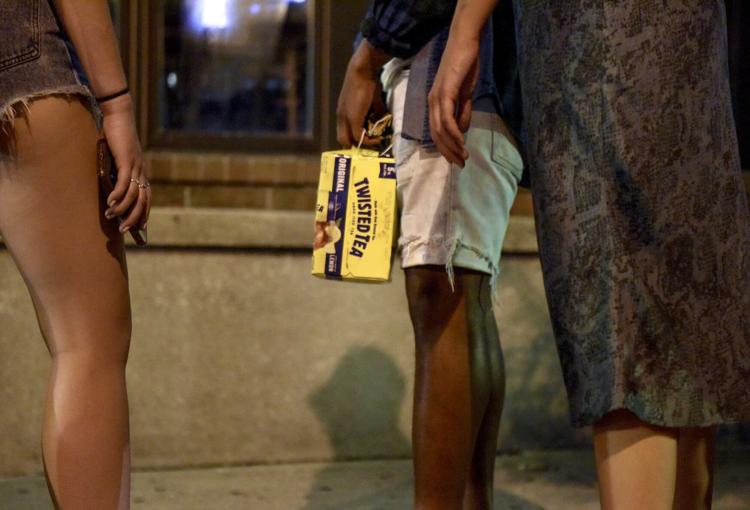 As the number of student cases swelled, MU began issuing citations to students violating city and campus orders, such as gathering in groups greater than 20 people or not wearing masks. As of Friday, 394 citations had been referred to the MU Office of Student Accountability and Support, Basi said. This could include multiple reports of the same incident.
On- or off-campus students can be cited
Even if there are more than 20 people gathered — say, a house party at a downtown apartment building — the Columbia Police Department mainly enforces the order on the basis of complaints, Department Community Relations Specialist Brittany Hilderbrand said in an email. When officers are called in, the first line of defense is typically to educate people about why socially distancing is important.
If the complaint involves an MU student, Assistant Health Director Scott Clardy and Hilderbrand said they alert MU for follow-up or intervention.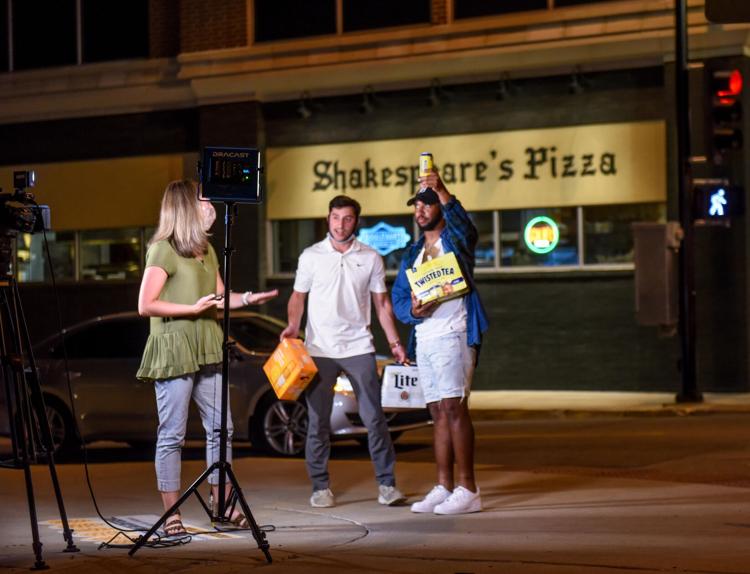 In a recent interview with The Chronicle of Higher Education, UM System President and MU Chancellor Mun Choi said he also monitors off-campus areas on his moped and encourages students to social distance.
Basi said MU has the ability to punish students, whether they are on or off campus, for violations. These punishments at their most extreme include suspension and expulsion.
He also said that as of Friday, no students have been expelled for violations. Students could also be assigned community service or damage restitution or be required to write an essay or research paper about the effects of COVID-19.
Including an address, a photo or names can help MU track down the people involved.
"Telling us that you saw four individuals wearing jeans and baseball caps walking down the street on campus without masks on doesn't help us out because it's just not possible to track down those individuals. If you are going to submit a report, the more information you can provide us, the more opportunity we're going to have to interact with those individuals to determine exactly what happened."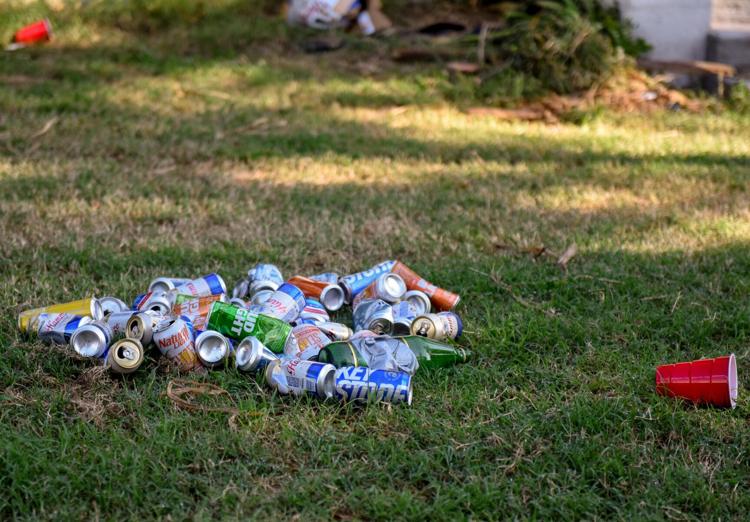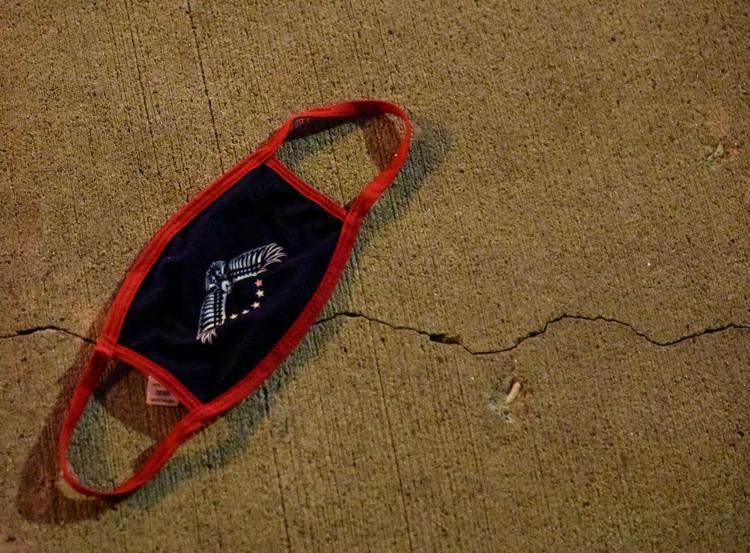 At a meeting of the Columbia City Council on Tuesday, Columbia/Boone County Health and Human Services Department Director Stephanie Browning told the council, based on evening drives around town, she hadn't noticed an increase in house parties after bars began closing early.
At the same meeting, First Ward Councilwoman Pat Fowler described a similar scene to those Diesfeld saw in her own trips downtown — of apartments and bars crowded with students.
Representatives from student-heavy apartment complexes Brookside, TODD, District Flats, The Lofts of Columbia, UCentre on Turner and University Place did not respond to requests for comment. TODD, The Lofts of Columbia and UCentre on Turner listed on their websites they expected residents to follow local orders.
'You really have to be cautious'
Diesfeld said she gets the urge to party, to some degree. She said she's been careful, only hanging out with a few friends and trying to stay socially distant with them, but even in that capacity, she understands the desire to socialize. She even wrote about it in an article for the St. Louis Post-Dispatch, arguing, "The return to campus feels like universities dangled a treat in front of an untrained puppy and expected him to sit."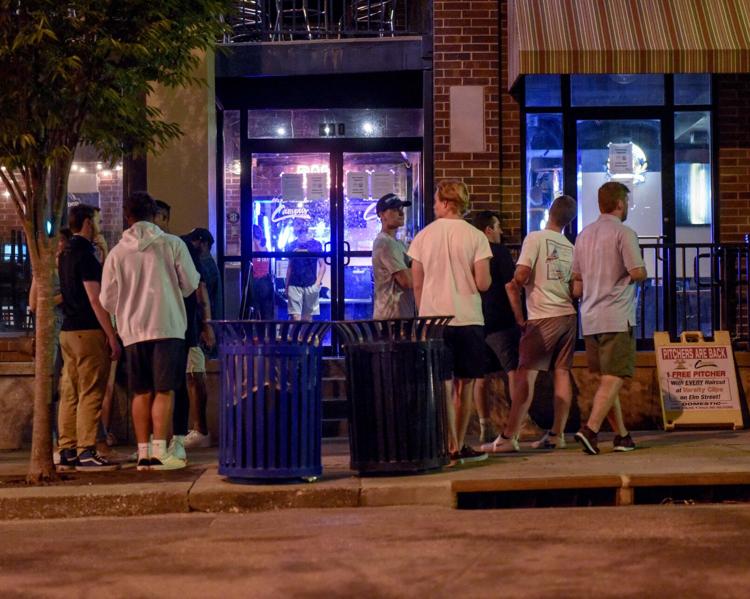 "It's really unrealistic to not hang out with anyone because then you're sacrificing your mental health," the journalism major said. "But you really have to be cautious about who you're surrounding yourself with."
Her warning comes from experience. Diesfeld was exposed to a confirmed positive case. One person in her bubble visited the apartment of a friend who had not been quite as careful.
She said she was frustrated when scrambling to get tested and secure a room in the quarantine housing reserved for students who live on campus.
"My first instinct was to be mad, but, you know, I kind of saw this coming, and I feel like everyone sees it coming," she said. "Everyone knows someone who has it or is quarantining currently, so it's just what's to be expected, and that's really sad."
Because of that, Diesfeld doesn't think it's a good idea to send everyone packing back to their hometowns. Browning echoed this at the council meeting. Dr. Anthony Fauci, director of the National Institute of Allergy and Infectious Diseases, even called it "the worst thing you could do" on NBC's TODAY show.
Sending students back to their family homes across the state, country and, in some cases, world, could lower Columbia's numbers but spread the virus farther.
"It's really just not a smart move at this point," Diesfeld said. "But at the same time, students are not safe on campus."
There's the option of a stay-at-home order, but even that, Clardy said, would likely be ineffective at this point.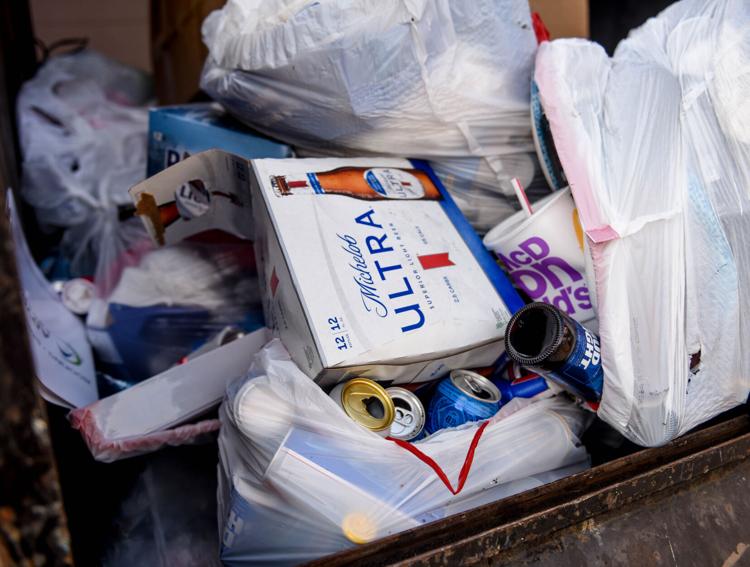 "I'm not convinced it would be that helpful in eliminating cases or even necessarily significantly decreasing cases, because there's so much virus circulating in the community already," he said. "(People who have it) would just be giving it to people they live with, as opposed to people they may be partying with."
More data, enforcement sought
That leaves what Browning called at the council meeting "our best hope": getting as many people tested as possible and making sure everyone positive is quarantined, plus strict social distancing and mask-wearing.
MU senior Hannah France said if MU's not going to go fully online, she'd like to see it better enforce students staying apart and wearing masks.
"There are a lot of students who aren't following the rules, and I don't think that the social media campaigns are going to change those students' minds," France said. "I just wish that (MU) would take the disciplinary actions that they are claiming more seriously."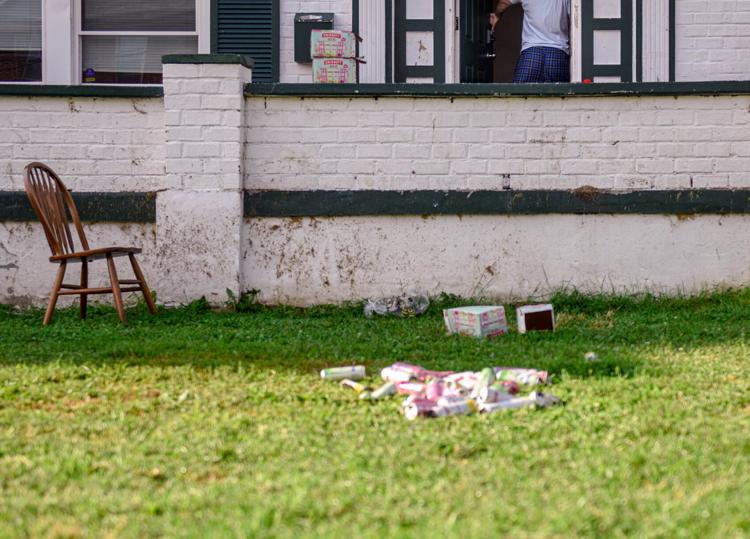 Diesfeld said she wants more transparency from MU, including data about where clusters have formed.
"That way, people can see where the virus is spreading: Is it spreading through the downtown parties? Is it spreading on campus through Res Life? Is it spreading through Greek Town?" she said. "Then more policies can be made in turn with that information."
But as France worried and Diesfeld found out, even cautious students can feel the effects.
"I feel safe because I personally am taking necessary precautions," France said. "But, I'm also aware that there are so many students and faculty members who aren't taking it seriously, and I have to cross paths with them on a daily basis. It's worrying to know that there are so many people around me who aren't taking this seriously and that could result in me or my friends getting sick."