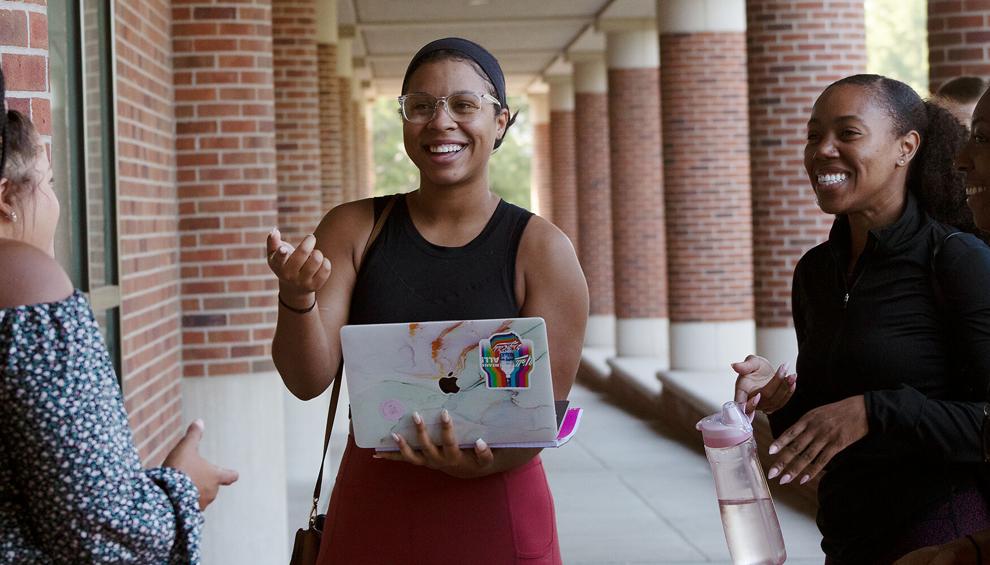 Large groups of students crowded around campus as the fall semester came into full swing Monday. As students began in-person classes again, masks and social distancing were a rare sight in outdoor spaces.
After more than a year of online instruction, MU students are back on campus for the start of fall semester. Within the past month, there has been a dramatic increase in the number of institutions nationwide enforcing mask mandates, following a national rise in COVID-19 cases. MU is no exception: It still has COVID-19 precautions in place, including a mask mandate in indoor classrooms and meeting spaces.
MU does not require vaccination against COVID-19 to return to campus. Neither do Stephens College or Columbia College, though both have stricter requirements than MU.
Students on MU's campus Monday had mixed feelings about the mask mandate and vaccine rule.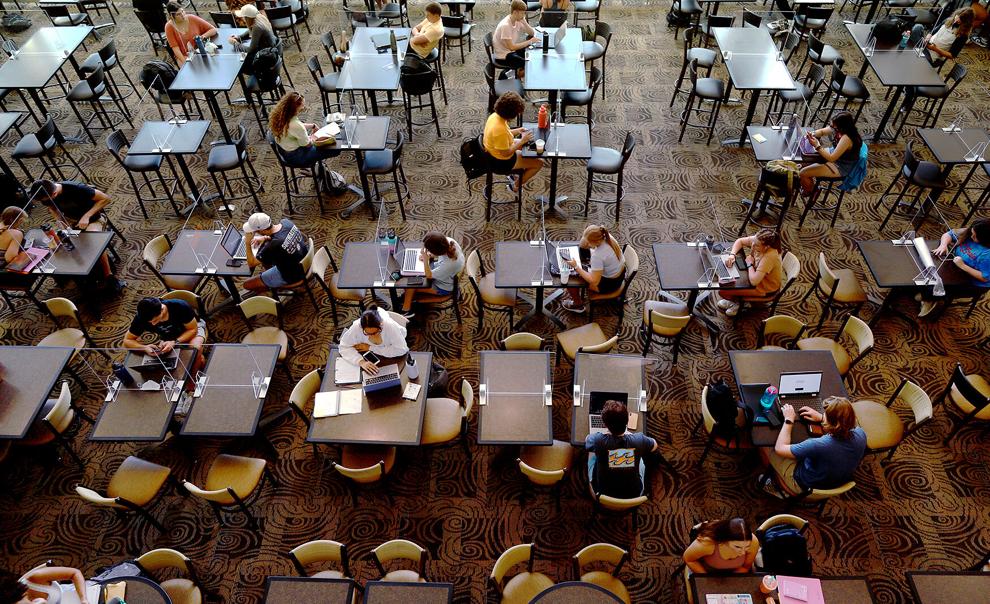 Eric King, an MU sophomore and linguistics major, said his personal experience with COVID-19 has informed his opinion.
"I did get COVID, I spread it to my partner … It made me realize it's not a joke," King said. "I knew it wasn't a joke, it never was, but it made me take it more seriously."
Because of that, King supports the university's decision to require masks in class, especially with concerns about the delta variant causing a rise in cases.
"I would feel more comfortable knowing the person sitting next to me in class was vaccinated," King said.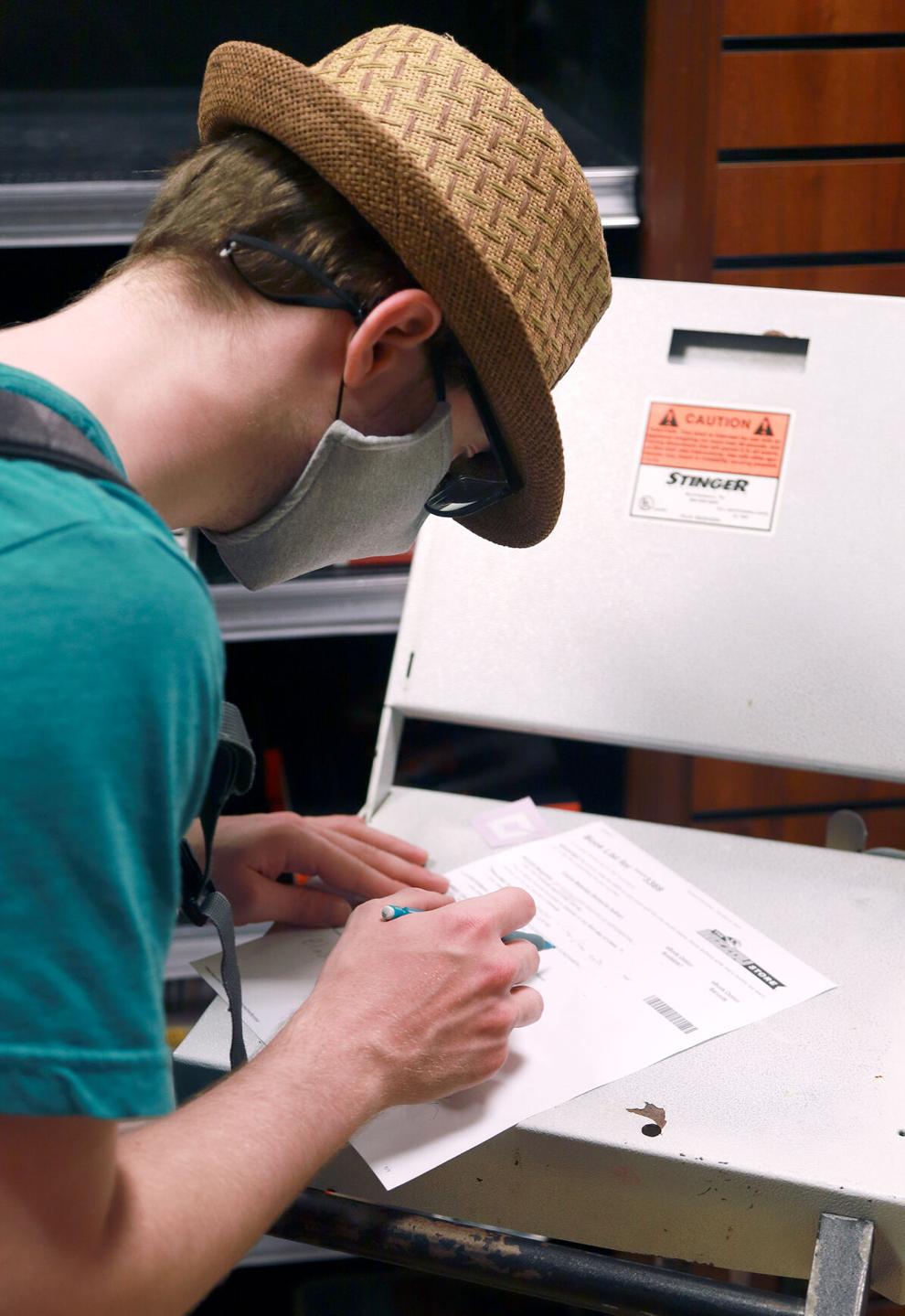 MU is encouraging students to get vaccinated with a lottery that includes prizes such as tuition discounts and free parking for students who upload a vaccine card. It's one of many to offer incentives to students who get vaccinated rather than having a strict vaccine requirement. According to US News, "experts note that offering such incentives for vaccination is cheaper than past measures implemented to contain the virus," such as the cost of repeated testing.
The university is also hosting vaccine clinics from 11 a.m. to 3 p.m. Tuesday and Wednesday at the Student Center. The two-dose Pfizer and one-dose Johnson & Johnson vaccines will be available.
Still, some students aren't convinced that a vaccine requirement is the right thing to do.
"I don't feel like (COVID-19) is a great threat to me … I don't feel like they should (require vaccines)," said MU fifth-year senior and civil engineering major Blake Johnson. "I mean, this is a free country. If you want to get a vaccine, that's great; if you don't, you don't really have to."
Despite the precautions MU has put in place, some people on campus are still choosing to go unmasked. Junior Ryan Woodson, a business major, was surprised to see so many people in a large lecture hall not wearing masks during class. He said he believes MU's policies were clearly laid out in emails and on signage, so there should be no confusion.
Christian Basi, MU spokesperson, said the university relies on community members to report instances when individuals are not complying with the protocols. However, in Woodson's case, he decided not to report what he witnessed.
"I'm not trying to get anyone in trouble," Woodson said. "I don't think any of them are bad people just because they don't want to wear the mask."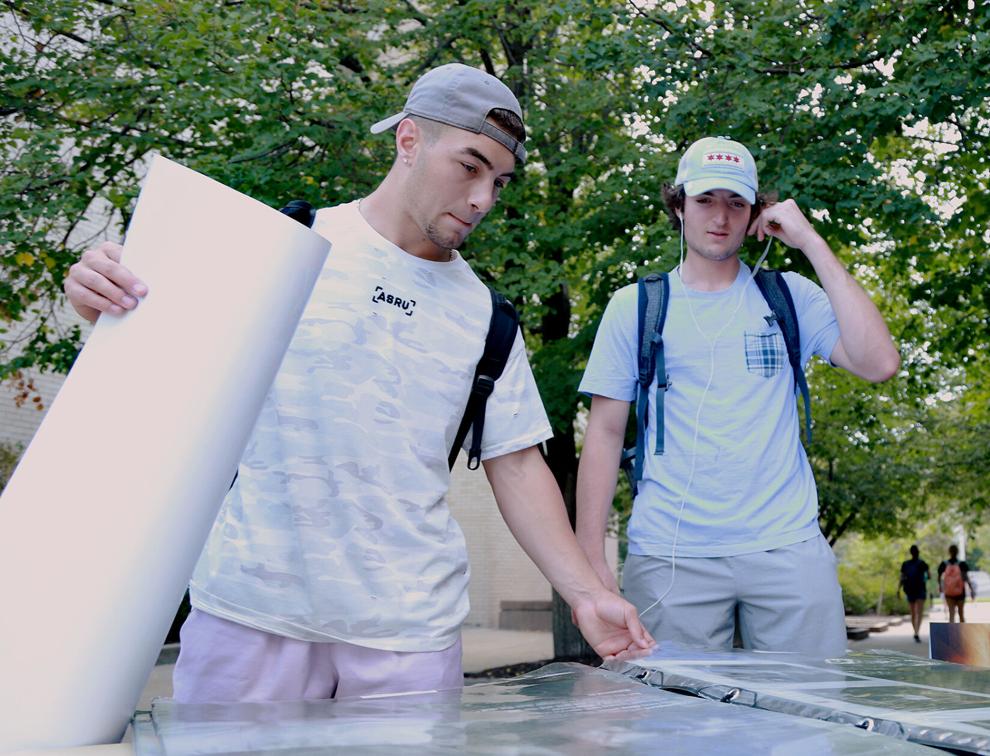 Locally, Columbia College's protocols are similar to MU's. It requires masks indoors regardless of vaccination status and does not require students to get vaccinated against COVID-19. Residential students had to prove a negative test or vaccination upon arrival.
"The policies have been accepted well, and we are really working hard to encourage vaccination and educate students on why it is important," said spokesperson Sam Fleury.
Stephens College has also stopped short of requiring the vaccine but has stricter precautions in place for those who aren't vaccinated, including weekly testing and mask requirements in almost all settings, according to its website. Both Stephens and Columbia colleges are also holding drawings for vaccinated students to win prizes.
Stephens College president Dianne Lynch boasted a 90% vaccination rate among the university's students in a letter Aug. 10 but said at the time that COVID-19 is still an ongoing concern.
"We believe the numbers are showing a significant change that our student population has been doing the right thing to keep each other safe," Basi said.