COLUMBIA — UM System and MU information technology employees who were laid off due to budget cuts were locked out of the myHR website, which houses information about all their paid-leave balances, payroll and compensation, retirement and benefit information, and links to information about other jobs in the UM System.
Christian Basi of the MU News Bureau said human resources officials and Division of IT supervisors made a joint decision to lock out the employees "due to the sensitive nature of the information they had access to previously."
Employees can access their information or perform other tasks normally accomplished through myHR by contacting human resources or their former supervisors to do it for them, Basi said.
Brennan Hobart, a graphic designer who was laid off from a job in IT, said he has no former supervisor to contact because the entire marketing/communications department has been dissolved. The human resources division employees he has talked to have given him conflicting information about what kind of access he still has and what to do next, he said.
Ag journalism alumni want to save program
"I need to share the news with you that due to the severe budget crisis the University is in, they have made the decision to 'phase out' the Science and Ag Journalism Program," Wood-Turley said.
By Wednesday, the news had riled alumni of the program who said they would fight to save it from the budget ax.
The 95-year-old program is a cooperative effort of the School of Journalism and the College of Agriculture, Food and Natural Resources. One of its top faculty members, Bill Allen, retired in May after 13 years at MU.
Of the program's 16 graduates in 2016-17, nine found employment, four are attending graduate school, and two were interviewing, with one reporting uncertain plans, Wood-Turley said.
Thirty students are enrolled in the program, and three have been admitted for the fall semester. Two of those admitted have paid their deposits, Christian Basi of the MU News Bureau said in a Wednesday email.
Marilyn Cummins on Wednesday described the news as a punch to the gut. An associate editor at Red Barn Media Group and 1980 MU graduate,  Cummins praised the specialized knowledge she gained through the agriculture journalism program and said it was the reason she was hired straight out of college.
"I truly believe that there is a value to the state and to the university and to the general public to keeping this specialized training going," Cummins said.
Tyne Morgan hosts the U.S. Farm Report, a nationally broadcast weekly show about agriculture, and graduated from MU in 2008. Agriculture journalism, she said, is the only reason she chose MU.
"I had a wide array of agriculture knowledge as well as the experience from being in the journalism school," Morgan said. 
Cummins and Morgan also emphasized the value of the networking they were able to do through conducting their studies in both the agriculture and journalism schools.
"I still have those relationships today. I still utilize those relationships today," Morgan said.
Although small, the agriculture journalism program produced a Truman Scholar, a Truman Scholar finalist and a member of Mizzou '39 in 2017. Graduates of the program consistently go straight from school into a career.
"Try to find an unemployed agricultural journalism student. Just try," Mike Deering, executive vice president of the Missouri Cattlemen's Association, said in a Wednesday e-mail. Deering graduated from MU in 2004.
"When I graduated from ag journalism, every other person with that major had a job lined up," said Morgan, who graduated from MU in the midst of the Great Recession.
A group of ag journalism alumni are in the process of drafting a letter to MU administration asking them to save the program. Alumni also have taken to Twitter to voice their support, using the hashtag #SaveMUAgJ.
AgJ people won't stay quiet. We need to #SaveMUAgJ. It's sad that @Mizzou is cutting a program that is needed most.

— Laura Bardot (@laura_bardot) June 6, 2017
This is social media movement by social media experts. Do you see us using our degree now Mizzou? #SaveMUAgJ

— Eliza Thornberry (@Elizabeth_Wyss) June 5, 2017
"I understand budget cuts more than anyone, because right now I'm reporting on budget cuts that are impacting farmers and ranchers throughout the country," Morgan said. "I just don't want to see ag journalism be on the chopping block."
Alumni plan to continue to organize their efforts through social media.
"There comes a time when you have to speak up and make a little noise," Deering said. "I join a lot of alumni in that effort."
MU emergency management director laid off
Eric Evans, the director of emergency management at MU, confirmed Tuesday that he no longer has a job. Basi said in an email that his responsibilities are being absorbed by employees in the MU Police Department and in Environmental Health and Safety.
Heiman to lead MU-UM communications
Suzette Heiman, director of planning and communications and professor of strategic communications at MU, has been appointed interim executive director for a new UM System and MU campus communications office.
Heiman will take over as head of the new Joint Office of Strategic Communications and Marketing immediately.
According to a UM news release, the office is part of "a series of reorganizations and consolidations across the four-campus UM System that are expected to streamline operations and free resources that can be reinvested in the university's highest priorities."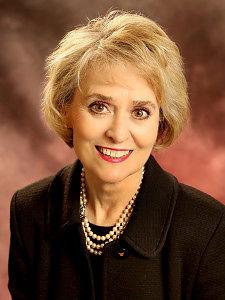 Heiman said that in her new position, she plans to strengthen UM's branding presence and streamline communications.
"Students are doing so many incredible things" on this campus, Heiman said. "We need ways to be able to really share those stories with people."
In the release, Heiman was called a "recognized national leader in strategic communications" by UM System President Mun Choi, MU Provost and Interim Chancellor Garnett Stokes and MU Chancellor-designate Alexander Cartwright.
Heiman has worked for MU since 1989, when she joined the MU School of Journalism as a faculty member. She is a 1973 graduate of the School of Journalism.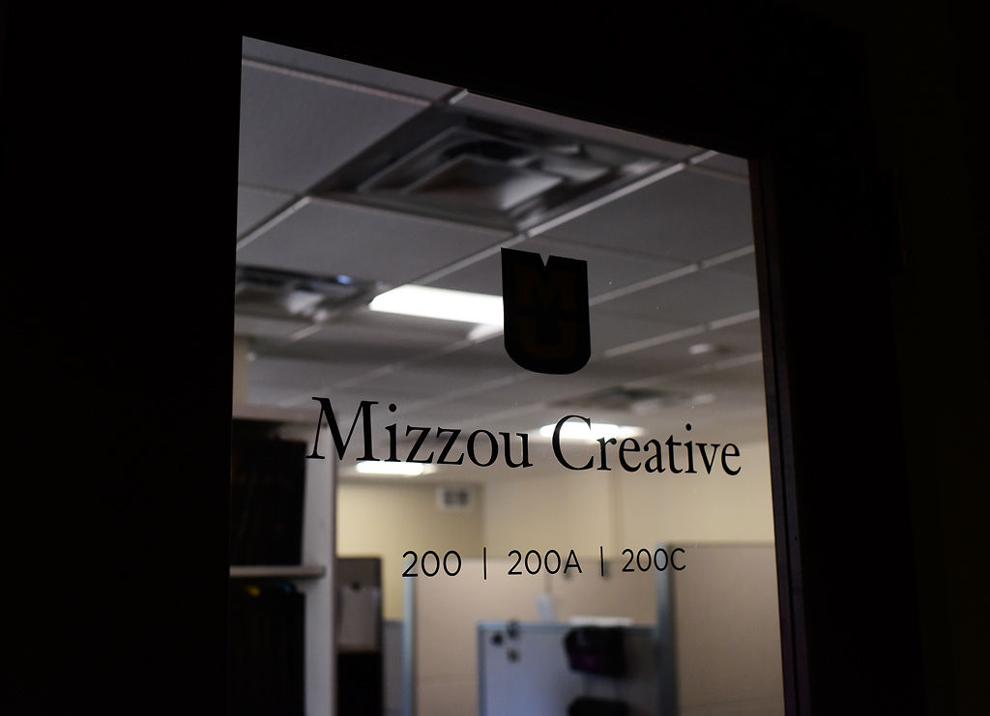 Mizzou Creative
Mizzou Creative, which manages promotional materials for MU such as the alumni magazine, "Mizzou," was eliminated Monday.
"We were informed that the department would not continue in its current form," a member of the office who preferred not to be named, said.
The staff was given two weeks' pay, rather than two weeks' notice, when it learned Monday that the department would cease operations. Eleven of the department's 14 employees had been laid off.
The office also publishes the MU visitors guide and news.missouri.edu. It handles the MU home page and MU social media accounts, and it also oversees MU Alert.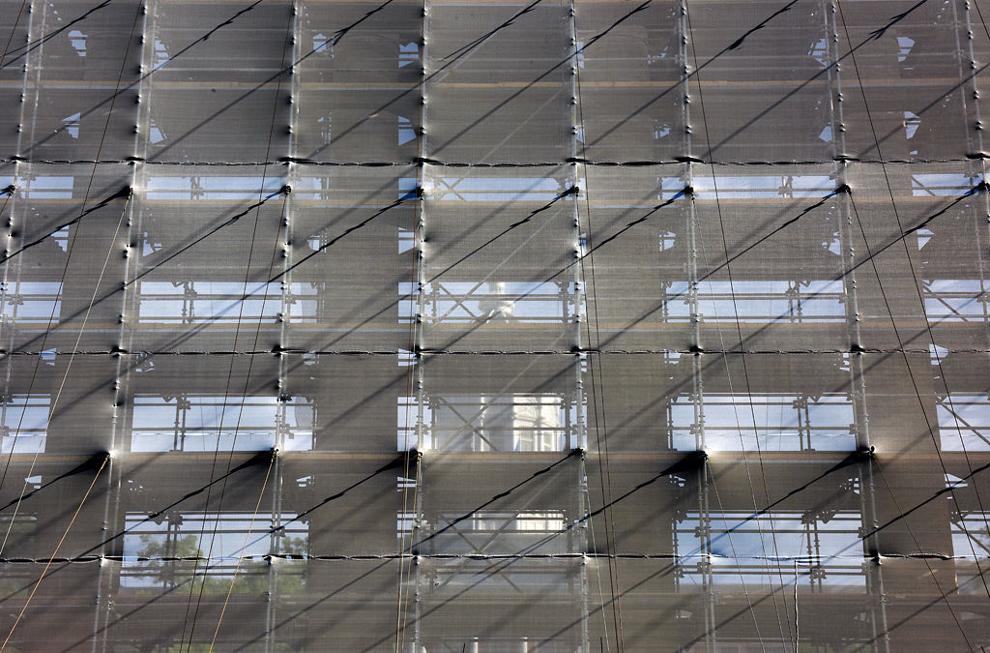 Budget changes continue coming to light
The vast majority of MU employees being laid off were notified on Monday, MU Provost and Interim Chancellor Garnett Stokes said in an email.
"Today has been a hard day," Stokes wrote. "...Those who are being separated from MU are not at fault in any way. Indeed, we are losing talented and dedicated administrators, faculty and staff, some who have served the university faithfully for many years. This is a painful step that circumstances have required us to take."