Ben Potter wakes up early, stays up late and lives 30 minutes from the nearest Walmart.
"If you come from the city, that might be an inconvenience for you," said Potter, an associate veterinarian at Howard County Veterinary Service. "For me, growing up in that area and that lifestyle, it was a no-brainer."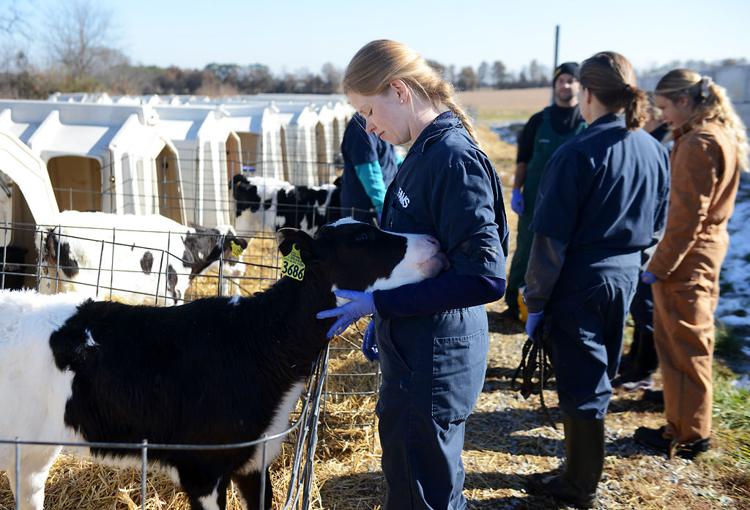 Potter appears to be a rarity in Missouri. According to an Associated Press story in August, low wages and an increase in student debt are leading to a shortage of Missouri veterinarians willing to care for large animals — pigs, cows and horses — the kind of livestock found on farms.
MU's College of Veterinary Medicine is working to change that, but Dean Carolyn Henry says: "There is no easy fix."
"It's not as easy as saying we can accept more students or build another school," she adds.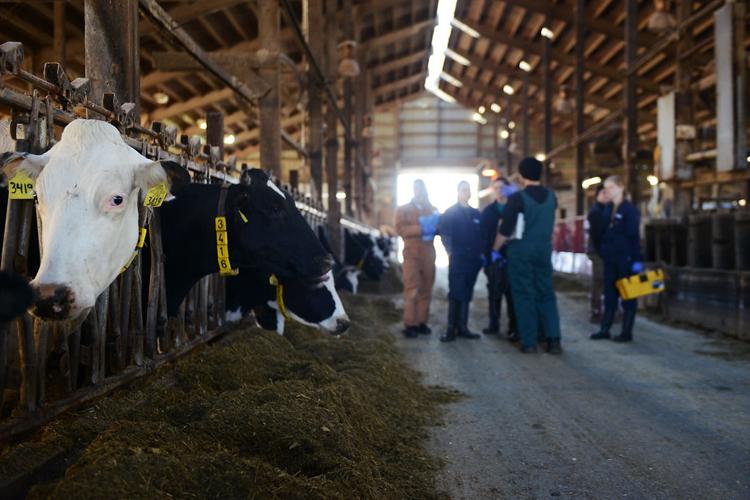 MU's veterinary school accepts 120 students for each graduating class, but the resources in the program are maxed out. Only two classrooms can hold an entire class, and as the program becomes more digital, more expensive equipment becomes necessary.
The college focuses on influencing students to consider careers in rural areas by focusing on large animal medicine and offering financial incentives.
All veterinary students get six to eight weeks of hands-on experience in large animal medicine, including both on-farm and in-hospital care, said MU student and Missouri native Austin Sherman.
Most veterinary schools operate on what Sherman described as a "three and one" schedule, meaning students participate in three years of book work and one year of clinical education. Mizzou is a "two and two" schedule, giving students an extra year of clinical experience.
"Mizzou does a really good job at well-rounded training," he said.
There's also help with loan repayment for students who work in underserved areas of the state.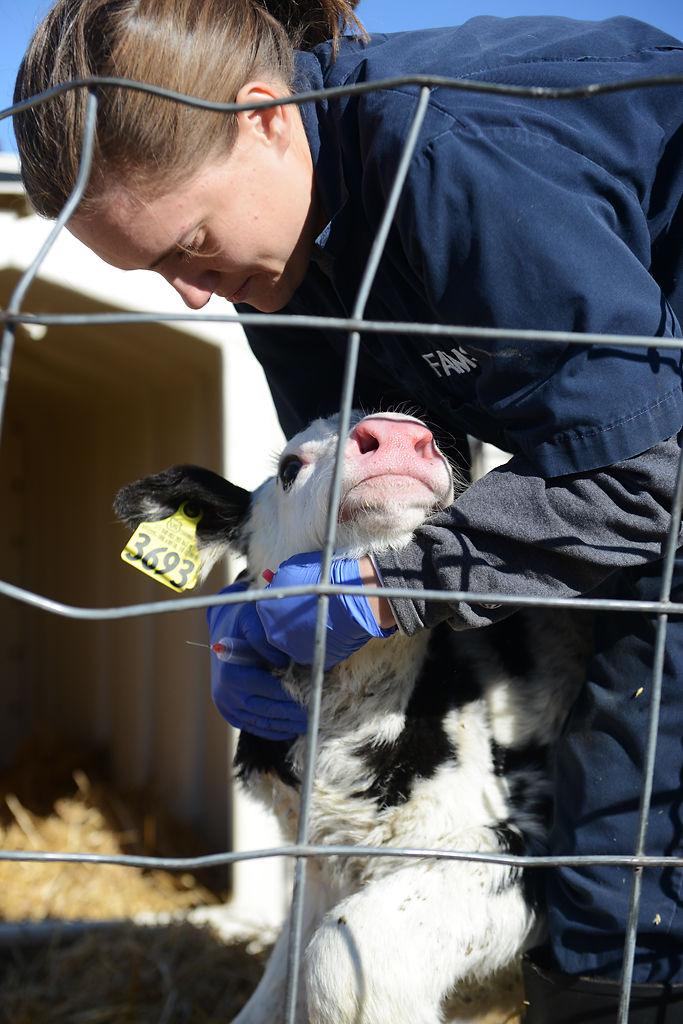 Through the Missouri Department of Agriculture, students currently enrolled or accepted into MU's College of Veterinary Medicine are eligible to apply for the Dr. Merrill Townley Large Animal Veterinary Student Loan Program. The program provides $20,000 in loan forgiveness for each year of service to students who practice large animal medicine in an area of need in Missouri.
Areas of need are classified by the Department of Agriculture as geographical areas in Missouri with at least one of the following characteristics: a large animal population big enough to sustain a veterinarian, an available veterinarian employment opportunity, a diminishing veterinary population, an economy adequate to support a veterinarian, the presence of livestock markets or a request from individuals, groups or communities for a veterinarian.
MU vet student Cameron Locke was one of six MU students to qualify for the program last year.
"That's a big help," he said. "It kind of eases some of the burden."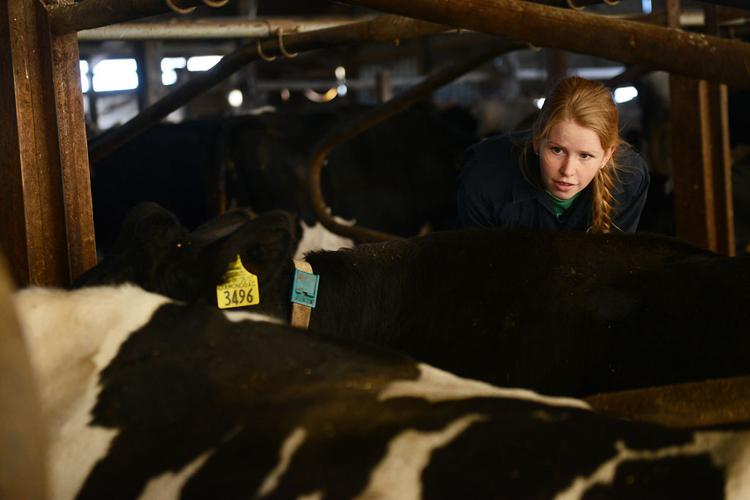 Locke grew up in Stockton, Missouri, and was accepted to MU through the AgScholars Program. The program, available to high school seniors and MU freshman with qualifying ACT scores and experience with livestock, guarantees acceptance into the MU College of Veterinary Medicine upon satisfactory completion of the program's undergraduate requirements at MU.
Locke came to MU with a strong desire to return to his home town. Qualifying for the loan program, he says, is helping him to get ready to replace some veterinarians in his home town who are getting close to retirement.
"Everything is hitting at the right time," he said. "The dream is going to be allowed to happen, it looks like."
But the right curriculum and financial support packages are not necessarily enough to drive graduates to rural areas, the dean of MU's veterinary school acknowledged.
Factors such as a lack of career opportunities for spouses or family members, or a desire for a metropolitan lifestyle can pull graduates in another direction, Henry said.
"It's not only an industry that provides people with jobs, but it's a lifestyle," he said. "If you didn't come from that lifestyle sometimes it can be hard to understand. And then it's hard to attract people to this particular field."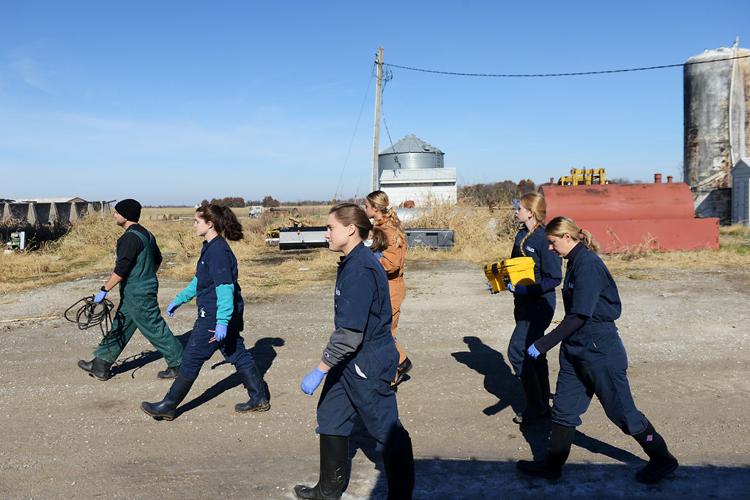 For Potter, who returned to Howard County to be a vet, the lifestyle was an attraction. He was raised in Clarksburg, Missouri, on his family's farm.
When it came time for college, he chose MU, planning to study fisheries and wildlife. After realizing he had no passion for these topics, he began considering other options.
A college roommate who enrolled in veterinary school, "put the bug in my ear," Potter said. "I honestly never even thought about it."
But, Potter did not go blindly. He took time for a conversation that many veterinary students have before entering the practice.
"My girlfriend at the time and I talked a lot about it, and I knew the lifestyle that surrounded a veterinarian," Potter said. "I knew they worked with farmers; I knew I love working with farmers. I was a farmer. And this passion is kind of what moved me to go ahead and apply for vet school."
After completing his undergraduate degree, Potter was accepted to the College of Veterinary Medicine at MU and began the long path to practicing large animal veterinary medicine.
He graduated from the program in 2016. Today, he works at Howard County Veterinary Practice, the only veterinary clinic in the county.
He works with two other veterinarians. "Overwhelmed" describes his conditions better than "overworked" does, he said.
"I put in long hours. I get up early. I work late. I am away from my family at times," he said.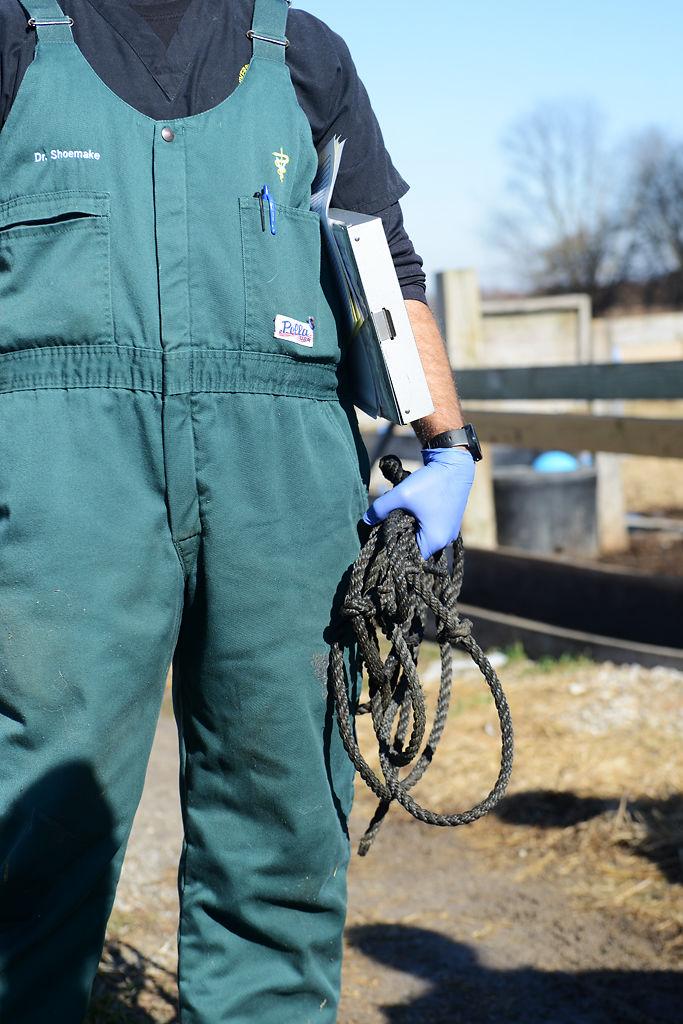 But he doesn't go so far as to blame it on a lack of vets. "Maybe in some areas, there is an actual shortage. I don't see it here."
Potter said he is fortunate to work for a boss who also values time away from work, and when they recently felt like they were putting in too many hours, they added another veterinarian to the team.
"It wasn't hard to add another veterinarian at all," Potter said. "There's 120 of them approximately that graduate from Mizzou every year. So we had some connections. We hired one and it has given me more time to better serve my clients."
This story was reported with the assistance of Missouri School of Journalism convergence reporters. Supervising editors are Kathy Kiely and Major King.