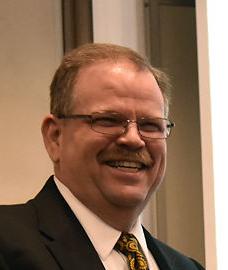 In an email sent Monday, MU Chancellor Alexander Cartwright advised students to think carefully before traveling over spring break.
MU's spring break runs from the end of the day March 21 to 8 a.m. March 30, when classes resume.
The email suggests students not travel over break or that they rework their itineraries.
"We are certainly encouraging people to review their travel plans very carefully, to think about not going on their trips, especially if they're headed to an area that has reported any type of coronavirus activity," MU spokesperson Christian Basi said.
Additionally, the email asked students to plan for how they are going to return from their travel destinations.
"Anyone traveling on spring break needs to be thinking about coming back and potential complications related to that, because depending on what happens, we are concerned that people could get delayed coming back," Basi said.
The best course of action differs on a case-to-case basis, he said.
"We're trying to determine the best course of action to contain the virus," Basi said. "If going home means a student is going to an area of the country that is a coronavirus hot spot, we certainly want everyone to take a look and think about if there are other alternatives, if there are other places, or maybe if there is a way they could stay put over spring break."
Some students, especially international students, choose to stay at MU year-round, Basi said. A small number of residence halls and some dining halls will be open over the break to serve a limited number of students, he added. According to the MU Residential Life website, students wishing to stay in their residence halls over the break should fill out this survey.
Basi also said from his own experiences that some hotels and airlines may be flexible during this time and willing to accommodate changes to plans.
"If you have the opportunity to not travel, we certainly are encouraging that for this particular time," he said. "We know it's really frustrating for everyone involved. This is a situation that is not of anyone's making, but it is something that we feel that if we can do our part to keep travel down during spring break, it certainly could help prevent additional spread of the virus."
Marching Mizzou cancels trip
The upcoming Marching Mizzou trip to Ireland has been canceled, Basi said.
The trip was scheduled to depart Friday and return March 19. This would have been Marching Mizzou's third time performing at the St. Patrick's Festival Parade in Dublin and the Limerick International Band Championship, with two previous trips in 2012 and 2016.
"We heard this morning that the city officials in Dublin had canceled the St. Patrick's Day parade and the festival," Basi said. "Based on that, we have sent a note to the marching band to let them know that yes, the trips have been canceled."
"We're very disappointed, but understand that these decisions have to be made in the best interest for everyone's safety," Basi said.