When MU switched to remote learning last spring, junior theater major Maddie Bunten was in a stage management class and suddenly had no stage to manage. It quickly became clear that pursuing a theater degree during a pandemic wouldn't be easy as the fall semester approached.
"It was difficult to do that kind of stuff at home when the perfect space for all of it is in the theater," Bunten said. "But you can't really use it the way we usually do."
Like college students across the country, Bunten has had to learn first-hand what it was like to navigate a full semester in the COVID-19 era. It meant dramatic shifts in campus social life and all-new approaches to learning. It meant discovering ways to cope and finding purpose in their unexpected college experiences.
'I enjoy my life here'
Involved with multiple campus organizations and a job with the theater department, Bunten was often on campus late into the night last year. Once stacked with meetings and performances, most of Bunten's semester was spent on Zoom trying to find ways to keep entertaining audiences.
"Obviously that's been a very big shift," Bunten said. "It's definitely a bummer."
Although Bunten remains unimpressed with the pandemic response of MU as a whole, they're grateful for the theater department's efforts to keep everyone safe.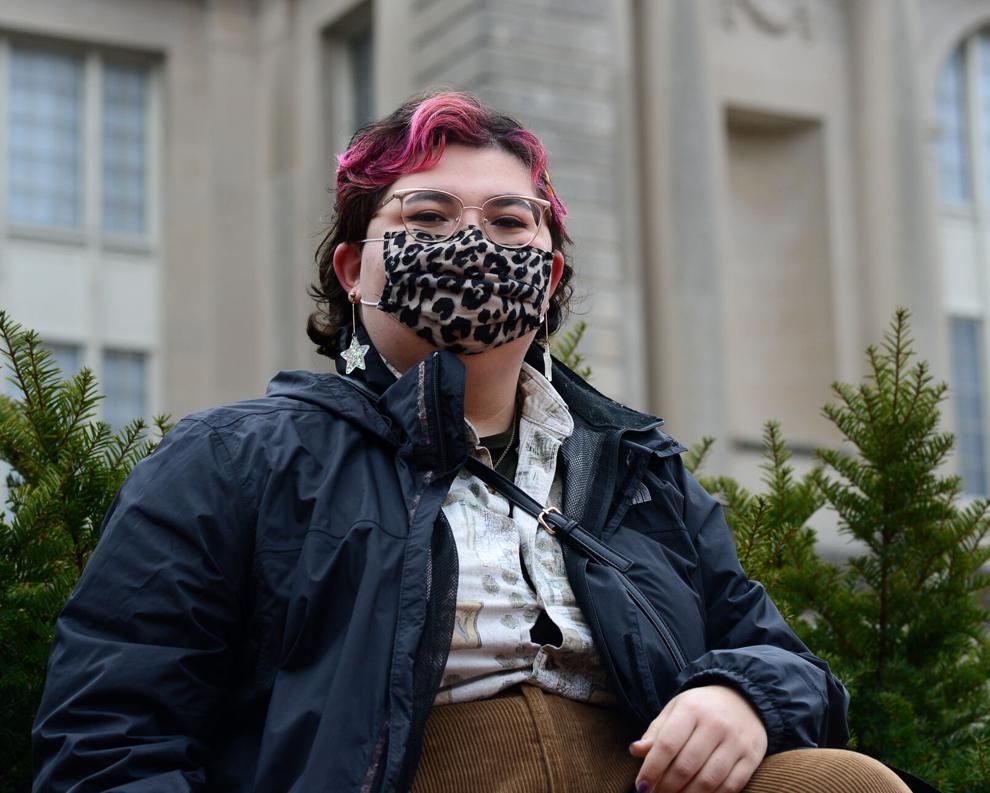 Bunten struggled this semester in its lack of feeling like an authentic college experience. Social life took a hit as Bunten keeps their circle small. Hailing from outside Dallas, Bunten said traveling has become more difficult, requiring more planning than it did in previous semesters.
"It's been kind of sad because a lot of people that I don't see consistently, I just can't see," Bunten said. "There's just no guarantee of safety there."
Bunten added that a deadly virus and the political climate have made the semester a difficult one for mental health. When throwing a prospective career that depends on audiences into the mix, staying afloat can feel pointless. But in the feelings of pointlessness, Bunten keeps their head above water.
"In the end, I enjoy my life here," they said. "That would be my driving force."
'Not something I ever intended to do'
Two weeks before the semester began, Columbia College history major Sean Garfias decided to spend his senior year in Mexico. The COVID-19 infection rate in the U.S. was increasing, his study abroad program had been canceled and he hadn't seen his extended family there for a long time.
"When I got there, I had about two weeks to settle in, find a house, get a job — all during a pandemic," he said.
Moving abroad during a pandemic while finishing an undergraduate degree hasn't been easy. Although Garfias' parents, who live in Columbia, weren't thrilled about the decision, it's still gone smoothly. In two weeks, Garfias found an apartment and work teaching English.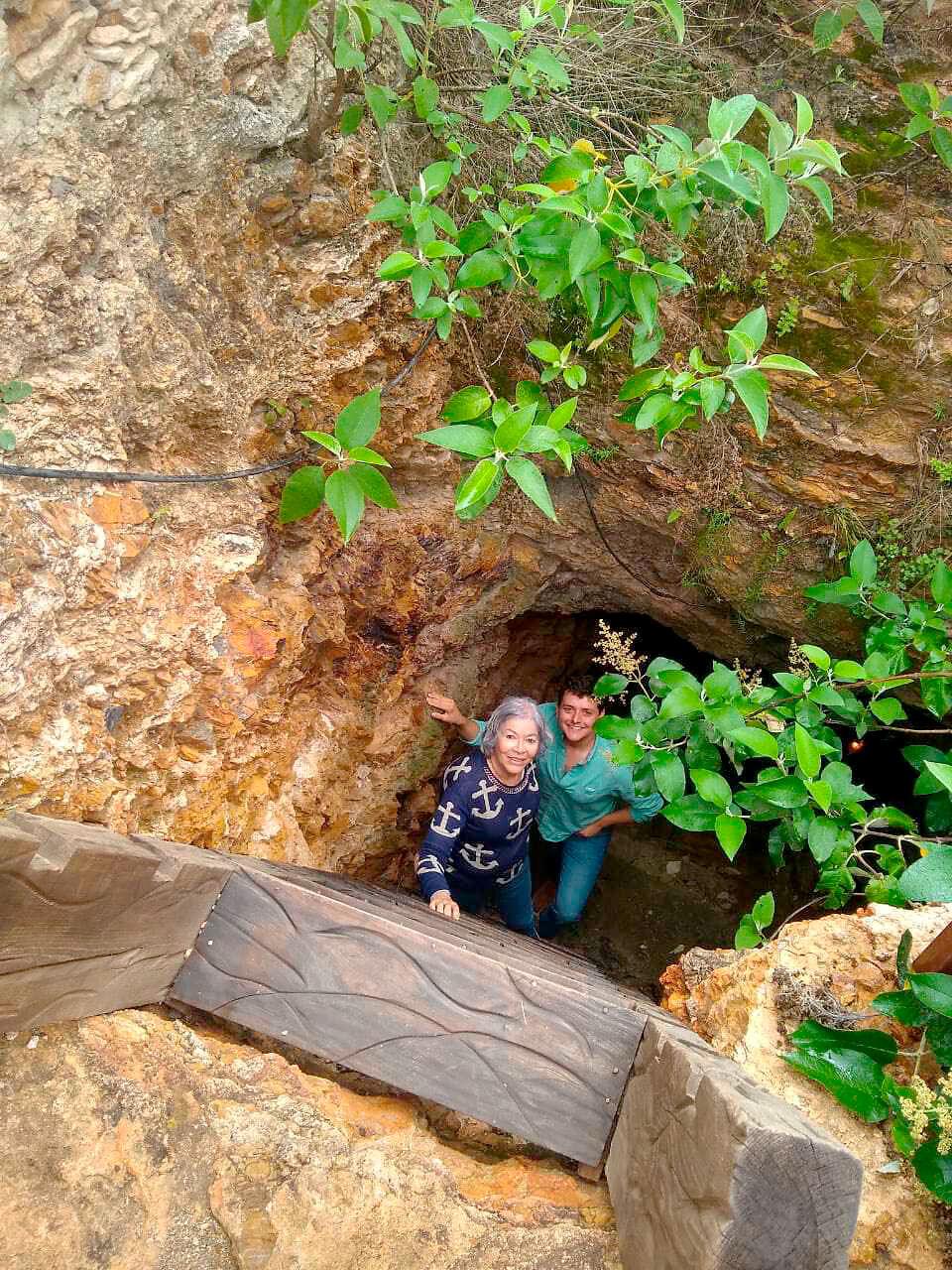 With goals to finish the semester with a 4.0 GPA and dedicate ample time to both his extended family and his students, Garfias set strict boundaries on his schedule. He is on track to finish the semester with all A's.
"My school comes first, and that is my priority here," Garfias said. "I'm a student, and I'm very close to graduating. That's something that's very important to me that I want to finish after putting in all this time."
He's also drawn enough students to make a comfortable living in Mexico, one far better than he could have lived in the U.S. Garfias is back in Columbia but not for long. After he packs up the rest of his things, he'll move to Mexico full time in order to finish his degree there, attending school virtually like he's been doing for the past semester.
Garfias previously actively avoided virtual learning, but the pandemic changed the course of his life for the better.
"Had it not been for the pandemic, I would have never been able to go to school online full time," he said. "That's not something that I had ever intended to do."
'Fed up with this wishy-washy attitude'
Although MU senior Dawson Lemmons of Lee's Summit had in-person discussion for one class this semester, it was switched online when COVID-19 continued to spread in Columbia. Socially and academically, his final year studying journalism and political science at MU has taken a hit.
"It is what it is," Lemmons said. "I'm just happy to be safe and healthy and be in college. … There's always a better way to look at it."
Even though he's stayed connected to his friends via FaceTime, Lemmons' fall semester has been one of solitude. Aside from the occasional walk to get some fresh air, he's spent the majority of his semester in his apartment.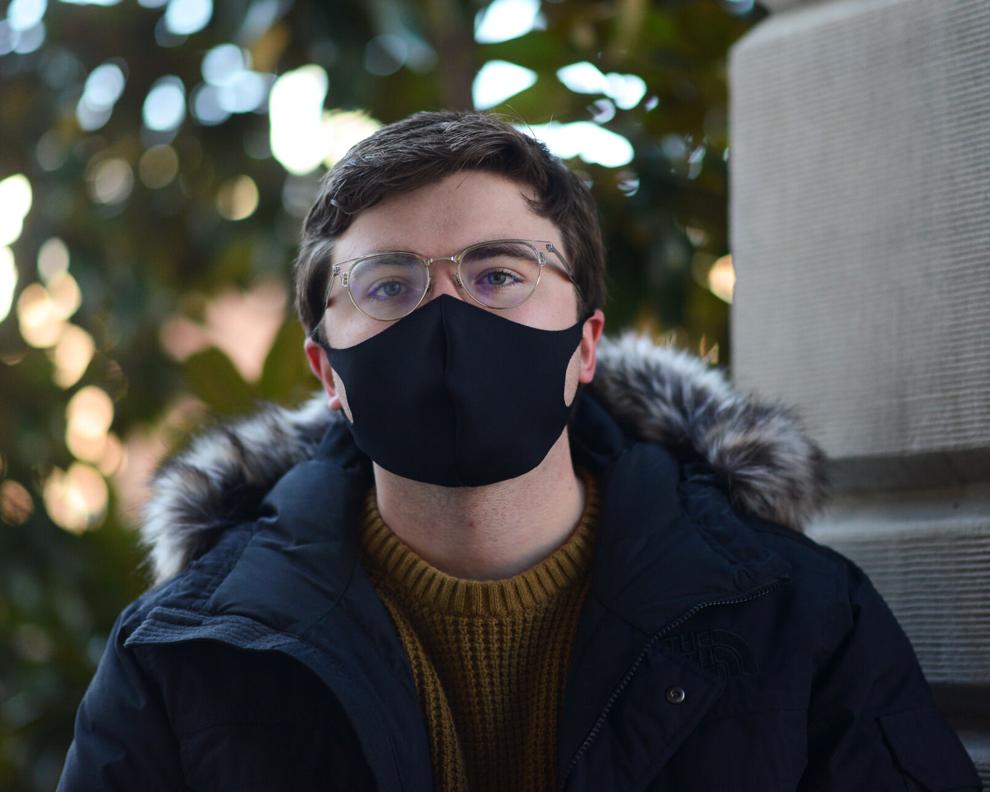 Lemmons' duties with College Democrats of Missouri kept him occupied this semester in coming up with solutions for safe operations. As vice president of the statewide organization, he's appreciated the learning experience of the scramble to stay connected, even remotely, with the state's 18 chapters.
He also said campaigns like State Auditor Nicole Galloway's saw an influx of volunteers during the pandemic.
"It's really made people want to do that because they miss out on social interaction so much," Lemmons said. "Even though we didn't win, … people really committed even during a pandemic."
Going forward in his final semester at MU, Lemmons hopes to see better leadership from the university in regard to the pandemic. He was disappointed in the decision this semester to not offer students a satisfactory/unsatisfactory grading option; the MU Faculty Council voted against that option Dec. 4.
"I'm just kind of fed up with this wishy-washy attitude," Lemmons said. "I have a lot of friends that have really struggled in this pandemic. ... The circumstances are so new that their grades are suffering because of it."
Lemmons added MU could be doing more to promote student safety and mental health. A good first step, he said, would be efforts to increase accessibility to on-campus mental health services.
"It should be way easier to get help," Lemmons said. "Because it is such a prevalent issue, ... especially with isolation that we're in right now."
'We don't know what's coming next'
Columbia College senior Kaitlyn Landers of Ashland spent every day this semester reminding herself how and why music inspires her. The music major found herself facing financial burdens, technological barriers and overworking during virtual learning.
Where Landers once performed for her teachers, she now records her performances on her own. With a lack of real piano accompaniment, Landers subscribed to an app to provide multiple accompaniment tracks.
Landers' course load was two choir classes, a piano class and a vocal class. Expenses like a new laptop, recording technology, internet bills and basic living expenses led Landers to overwhelm herself with a part-time job.
"I think it was the fact I knew I was going to have more bills to pay, and if I can build up my savings, then I might as well get some extra hours in. I think a lot of us right now are trying to work as much as we can because we don't know what's coming next," Landers said.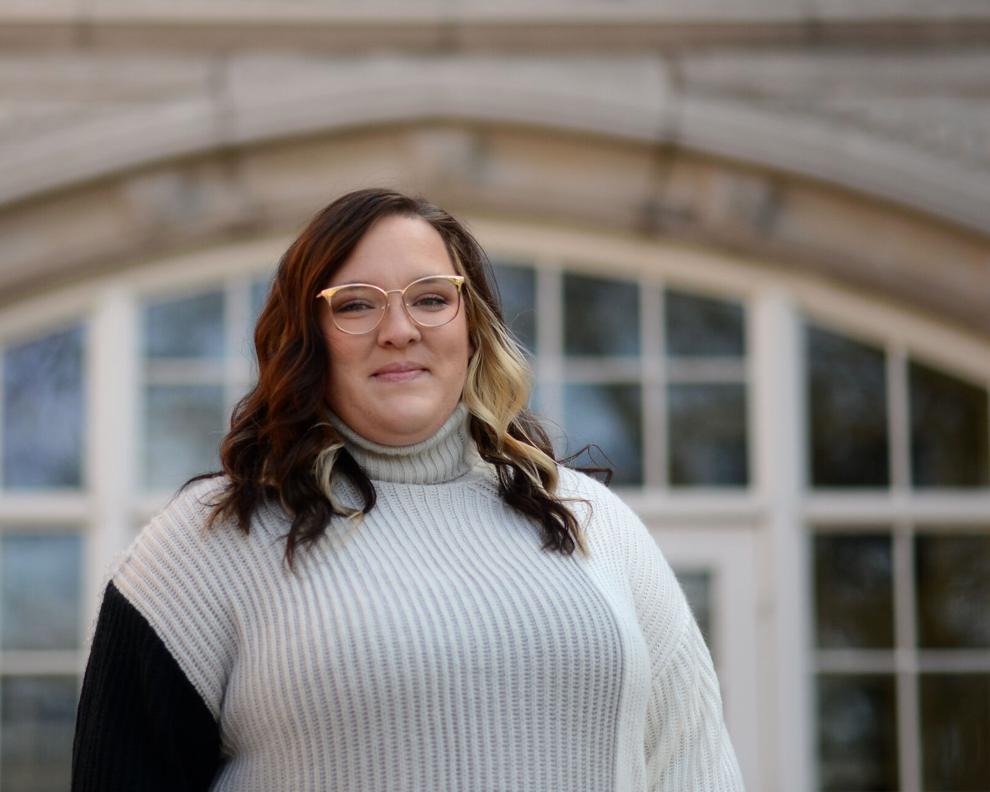 Because Landers was working so much, she began to log into Zoom classes while she was on the job. She quickly realized this wasn't effective and made a goal to keep work and school separate. When Landers started struggling, the encouragement of professors and advisers settled her, especially from adviser Amy Johns.
"She has been there for me through everything," Landers said. "And she just kept telling me, 'We're in a pandemic right now. You have to cut yourself some slack.'"
Landers sat down with herself just a month ago and took note that she wasn't where she wanted to be.
"I needed to get my motivation back or at least tell myself I'm motivated to kind of trick myself a little bit," she said, "because that motivation is key."
'I just wanted the college experience'
For freshmen coming to MU, making friends is challenging without factoring in a pandemic. To help with that, business administration major Tyson Strong of Kansas City used social media to his advantage.
"I feel like that it helps. You just find people that go to Mizzou and talk to them," he said. "You'll see them in person and be like, 'Oh, I followed you!' and then start a conversation from there."
Strong has also made friends through Mizzou Black Men's Initiative, where he met a teaching assistant who helped him launch a clothing line in October. The pandemic has halted many things for him, but he's grateful for a silver lining.
Even though half his classes were online, Strong decided to live on campus for his first semester at MU.
"I just wanted the college experience," he said. "Even though classes might not be in person, you still get to meet people and do other things that aren't just class-related."
Despite challenges, Strong has positive memories, like meeting mentors at the Mizzou Black Men's Initiative and accepting a position with the Campus Activities Programming Board.
Strong appreciates the faculty who've been supportive of students during this time. When he tested positive for COVID-19 and fell behind in his schoolwork, one professor reached out to ask how he was doing, even scheduling a meeting to make accommodations.
Support from friends and family, like his grandma, has helped, too.
"Picking up the phone and talking to people back home is probably something that helped my mental health and helped me keep going," Strong said. "I feel like I'm my own driving force, but those conversations with loved ones really helped me."
'It's given me a lot of time to think, for better or worse'
The summer and fall semesters at Stephens College were ones of creative problem-solving for sophomore acting major Daze Grover of Knob Noster.
"The most creative we had to get was with actual shows," Grover said.
Grover had the option between remote and in-person learning at Stephens for the fall semester and decided in-person learning would be the best move for a performance-based major. Performing did not come without its challenges and new approaches to keep cast and crew safe, Grover said.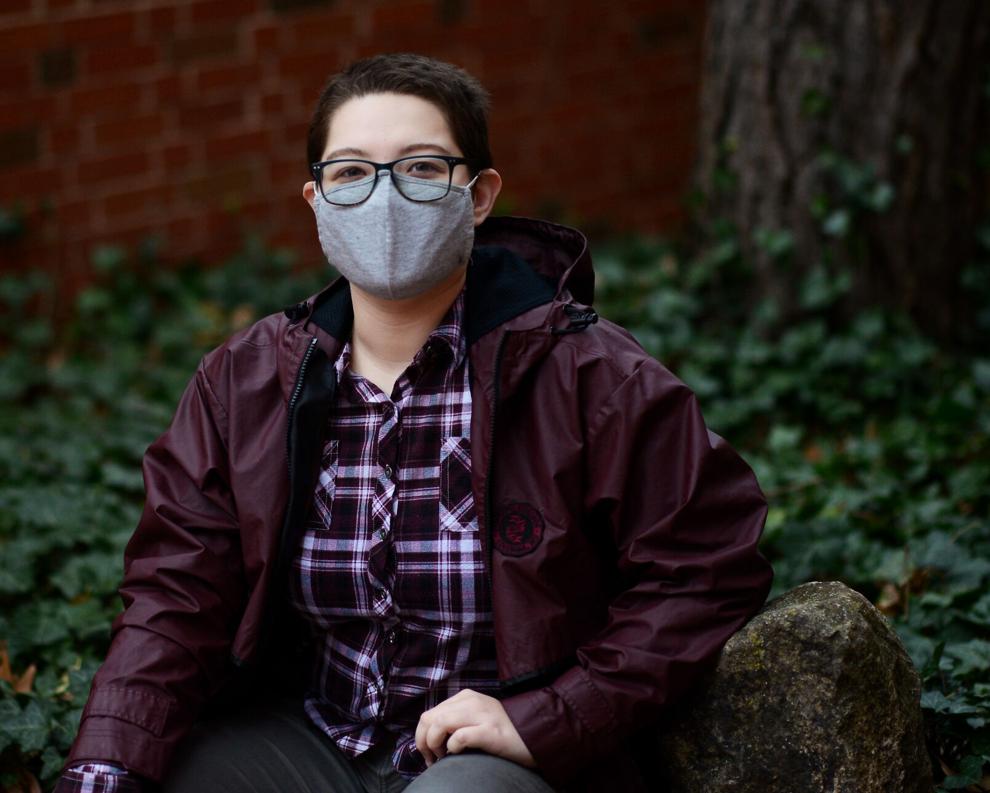 Rather than performing for an audience, Stephens' fall production of "Ludlow Fair" was filmed in advance, Grover said. To ensure safety when cast members weren't masked, actors' counterparts would shout their lines from another room.
Although professors in the performing arts program at Stephens generally encouraged the in-person learning option during the pandemic, Grover ultimately switched to remote by the end of the semester.
"I wasn't up to going in person. And I pushed myself a little too hard, you know?" Grover said. "But I feel like it's given me a lot of time to think, for better or worse."
In pandemic struggles, Grover remembers the reason they decided to pursue acting. Rather than personal fulfillment, it's about breathing life into a story in which audiences can see themselves.
"To actually make something and to see the looks on people's faces, ... it's more important now than ever," Grover said.
Missourian reporters Zoia Morrow, Elizabeth Okosun and Jashayla Pettigrew contributed to this article.